It is true that most beginners would start lesson on a soprano ukulele, but more and more people are gravitating toward tenor ukuleles because of their deeper and fuller sound. Actually, being a performance ukulele, tenor uku is often seen on stage with legendary ukulelists such as Jake Shimabukuro, Brittni Paiva, and James Hill.
The more popular it gets, the more options there are available in the market. But what is the best tenor ukulele for you? Just about every one of the best ukulele brands have different models, and wading through all the options can be quite overwhelming. In this article, we have summarized a list the top tenor ukuleles to help you pick the best one for you.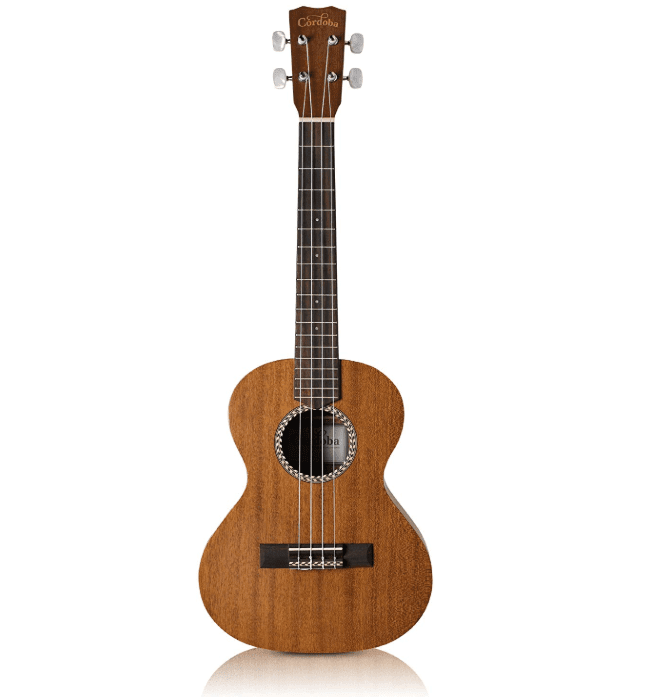 The solid top gives the Cordoba 20TM a solid and punchy tone. As a tenor, this ukulele has a greater emphasis on the bass and treble than smaller ukes, but there is still a good high-end response. The sound coming from this tenor uke is something that you'll want to hear over and over.
The Cordoba 20TM also has an 18-fret rosewood fingerboard with pearloid dot inlays, a rosewood bridge and a rosette with a dual herringbone pattern. It comes fitted with Aquila Nylgut Tenor strings and Cordoba nickel tuning machines with pearl buttons. The Cordoba 20TM is a good investment for ukulele players of all skill levels. With its solid top, it's bound to sound better the more it's played. It has a good playing feel, it's well-made and it sounds amazing.
---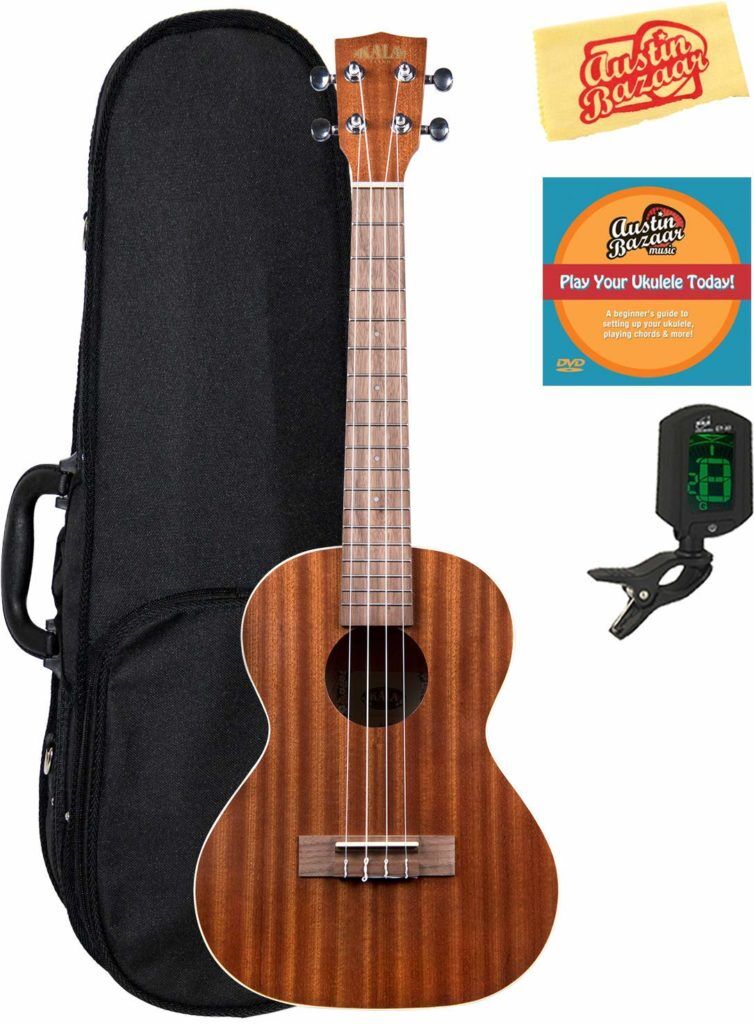 This tenor ukulele is part of Kala's Satin Mahogany line. Like its siblings, the Kala KA-T features a satin-finished laminate mahogany top, back and sides as well as a mahogany neck, also with a satin finish. The mahogany grain pattern gives the KA-T a bold, striking and traditional look while the cream binding adds a classic appeal.
The laminate mahogany construction makes the Kala KA-T better equipped to handle changes in temperature and humidity. Despite the body being made of laminate, the ukulele still delivers a rich tenor tone with just the right punch and woody sound. This tenor ukulele also features a GraphTech NuBone nut and saddle and Aquila Super Nylgut strings for the best intonation.
---
One of the premier manufacturers of ukuleles in the world, Lanikai offers a wide range of high-quality instruments, the most affordable of which is the LU series, namely the LU-11 and LU-21 ukuleles. The LU-21 is constructed with nato top, back, and sides, along with a rosewood fretboard and geared tuners.
The LU-21 is a step up from the LU-11 in that it has a white binding, which makes for a nice contrast/framing of the red-tinted finish, as well as a rosewood fretboard. If you're looking for a quality uke at an affordable price, look no further. | Assembled exclusively by Austin Bazaar, this bundle includes everything you need to start playing right out of the box, including a clip-on tuner, instructional DVD, and polishing cloth.
---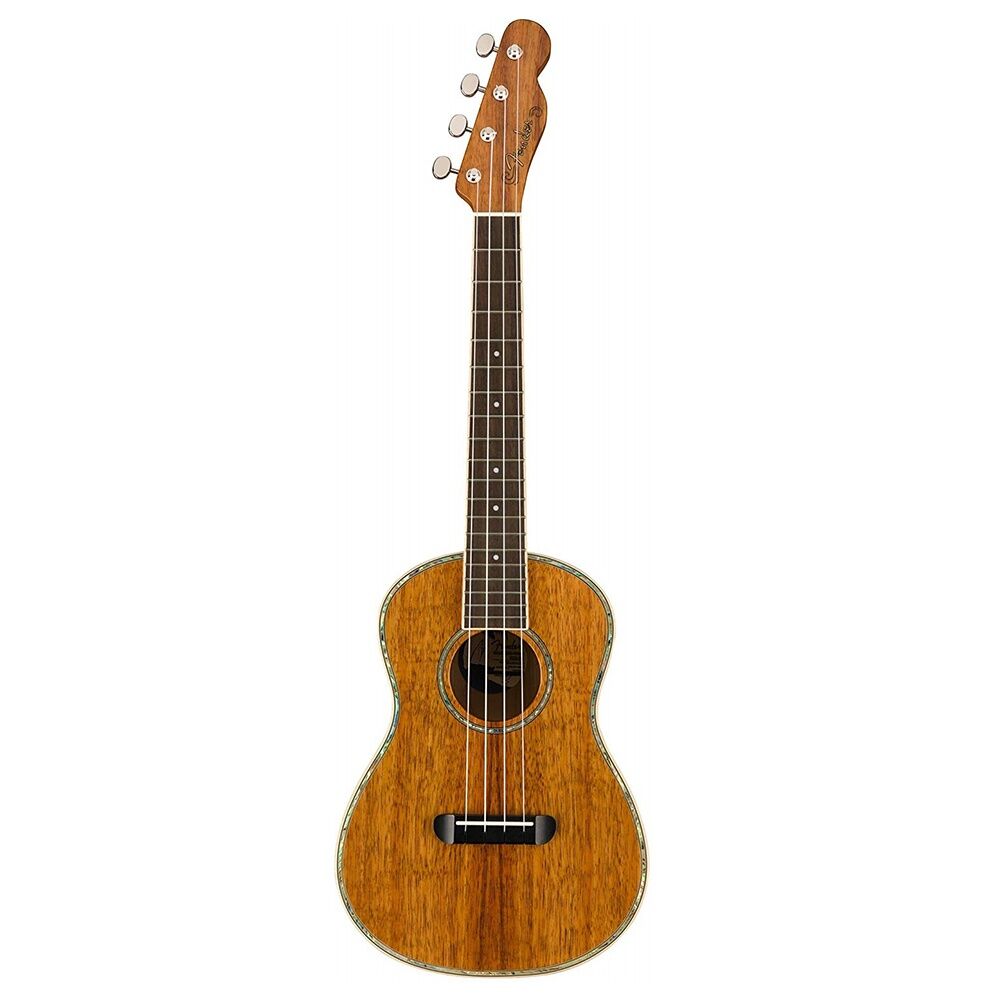 This ukulele's screen-ready looks and headline grabbing features could only have one name-the Montecito Ukulele. Constructed completely from koa, this tenor-sized uke has a rich, sonorous tone, that matches its sumptuously elegant aesthetic. The solid top provides enhanced resonance and sustain, along with incredible warmth and well-balanced projection.
The Montecito's koa body is complemented by blue-green abalone top binding and a bound back and fingerboard for a refined look. Other features include a no-tie bridge for quick, easy string changes, a bone nut and saddle for superior intonation, an abalone rosette, vintage-style closed-back tuning machines and a 4-in-line Tele headstock for that unmistakably classic Fender look.
---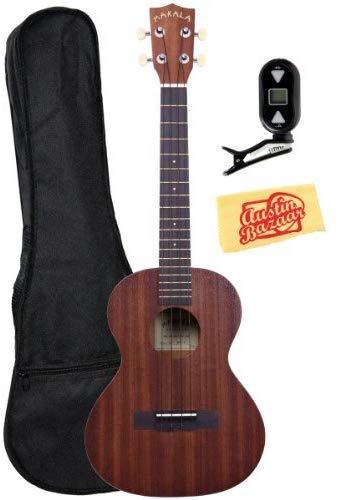 This Austin Bazaar exclusive Kala MK-T Makala tenor ukulele bundle includes all the accessories you need to start playing right out of the box. Save yourself time and money with a ukulele bundle from Austin Bazaar! The MK-T tenor ukulele included in this bundle is excellent for beginner to intermediate players and features an agathis body with a satin finish, mahogany neck, a rosewood fingerboard and bridge, and geared tuners.
In addition to the ukulele, this Austin Bazaar bundle includes a gig bag, clip-on digital tuner, instructional DVD, and polishing cloth. You know you're going to need these accessories, so save big with an all-in-one bundle from Austin Bazaar!
---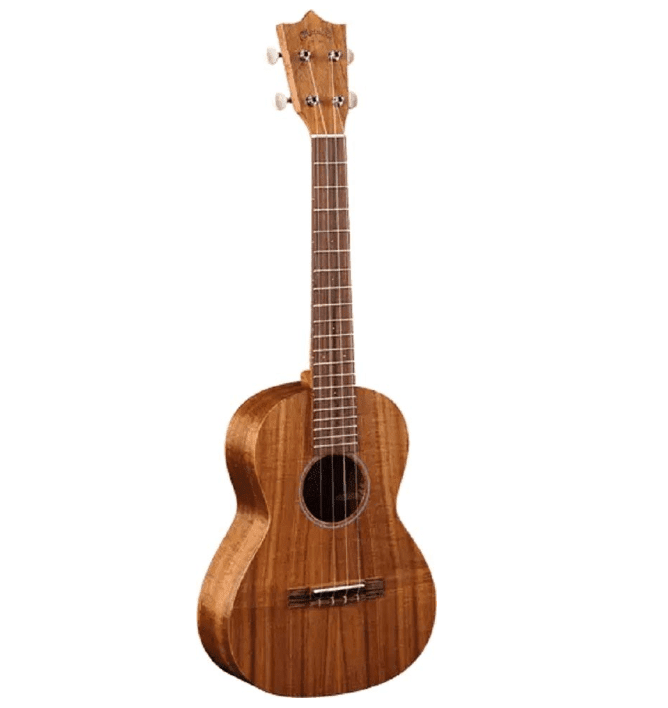 T1K Koa Tenor Ukulele Natural. Martin has built the world's finest ukuleles since 1916, and tenor ukes since 1929 that have long been prized for their full-bodied voice and great volume. The T1K Koa Tenor Ukulele features top, back and sides crafted of solid Hawaiian koa, a wood native to Hawaii and a favorite of island players.
Entire body is finished in high quality satin lacquer, and features an applied dovetail neck joint. The solid koa top gives the uke a balanced tone that would give off more sparkle the more you play, while the solid koa back and sides add resonance. Other specs of the Martin T1K include open-geared nickel tuners with white buttons and a high-quality hand-rubbed satin lacquer finish. The ukulele also comes with a Martin gig bag.
---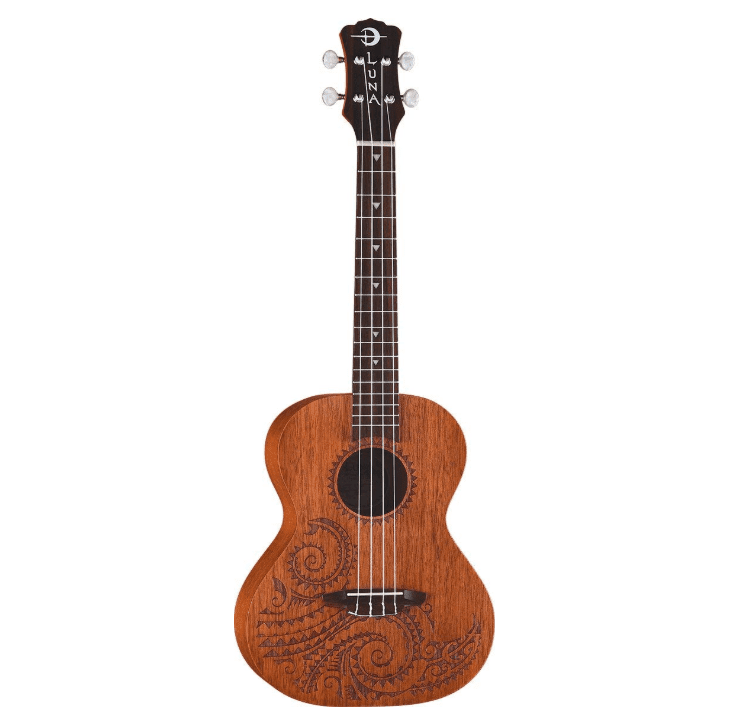 This Tattoo Tenor takes its design from traditional Hawaiian body ornamentation and inspiration from he Pacific Islands. The patterns and layout were strongly geometric and there were many shapes and symbols representing the natural island world: stones, waves, fish, sharks, turtles, rain, sun, and birds. The fret markers are stylized sharks teeth.
The Tattoo Tenor features an all-mahogany body and neck with a walnut fingerboard. Its tenor size offers a great mix of comfort and tone – you can easily get breezy, smooth Hawaiian tones from this uke, without the cramped size of a soprano or concert model. If you're a beginner or more advanced player in the market for a tenor ukulele, the Luna Tattoo Tenor deserves a look.
---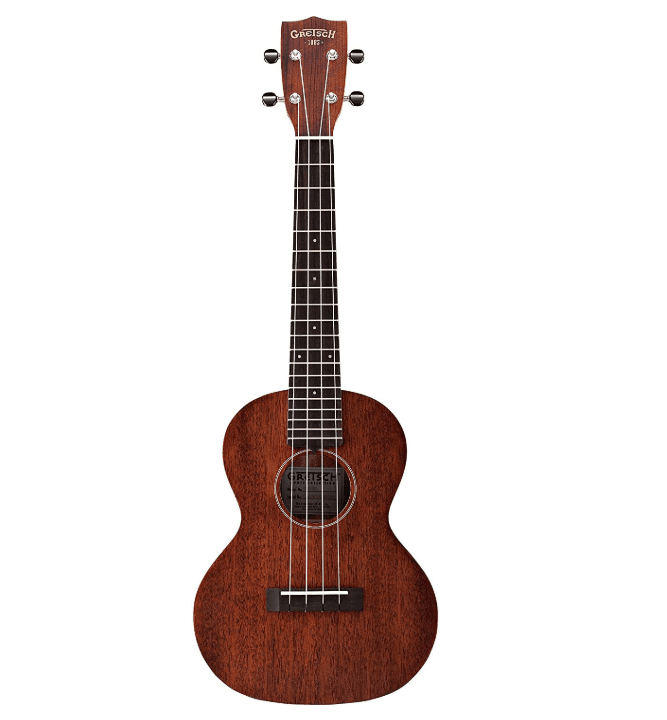 Root Series G9120 Tenor Standard Ukulele Mahogany. Gretsch is famous for guitars and drums, but were also known as one of the best manufacturers of ukuleles. The Gretsch G9120 Tenor Standard Ukulele marks the return of ukuleles to the Gretsch family. It features a laminated mahogany, tenor-sized body and 2-pc mahogany neck for excellent tone.
The tenor has a larger body than a concert ukulele, having more volume and deeper bass tone. The easy-to-play Rosewood fingerboard has 19 frets with dot inlays and Grover Sta-Tite to keep notes in tune. The G9120 comes complete with a padded gig bag. Gretsch is proud to take players on a musical journey through nearly a century of great Gretsch history by introducing its Roots Collection of acoustic instruments.