Ukulele is a fun and cool instrument to play, if you own one, you may most likely want show off in front of your family, friends and a large party, if possible, but because its small body and calming timbre, it may not carry the sound you need it to be, and that can be a real buzz killer. Looking for an electrical ukulele is the best way to relieve these issues.
In this article, we have complied a list of 9 best electric ukuleles that current available, to help you locate the perfect instrument for you.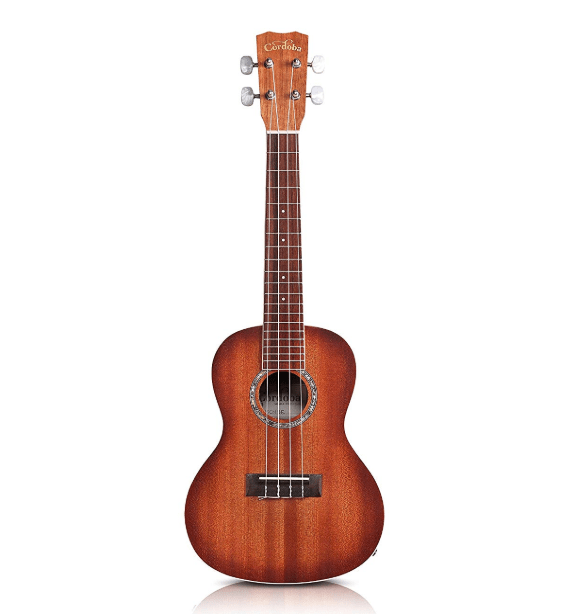 Cordoba's main focus is nylon string instruments, so the acoustic tone produced by the 15 CM-E is a step above many instruments in this price tier.
The uke produces a very warm and rich tone, which isn't surprising due to its mahogany construction and concert-style body. The pickup has discreet sound hole controls, meaning your stage presence is somewhat enhanced, and the full, rich sound is sure to appeal to your senses. An abalone-style rosette and silver tuners with pearl buttons add to the instrument's classic appearance. Premium Aquila strings are included with the Cordoba 15CM-E ukulele.
---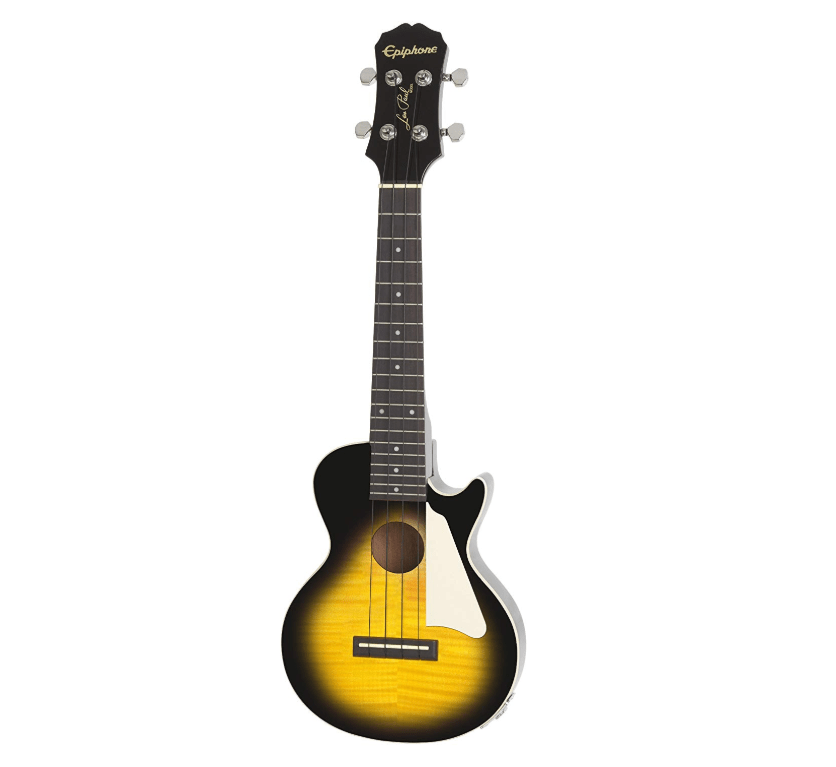 If you want something both cool look and clear sound, Epiphone Les Paul has it for you. Epiphone's Les Paul series of guitars is one of the most iconic in American history, so for them to place that name on an electric ukulele, you know it must be held to a high-quality standard.
The top of the ukulele is made from a laminated maple and the back and sides are made from mahogany. This instrument has a clear voice, and considering the materials utilized in its construction has a respectable tone. It features an under-saddle Piezo pick-up which provides a more authentic representation of the instruments natural acoustics, amplifying but staying true to the sound. The pickup routes the sound to an all-metal ¼" output.
---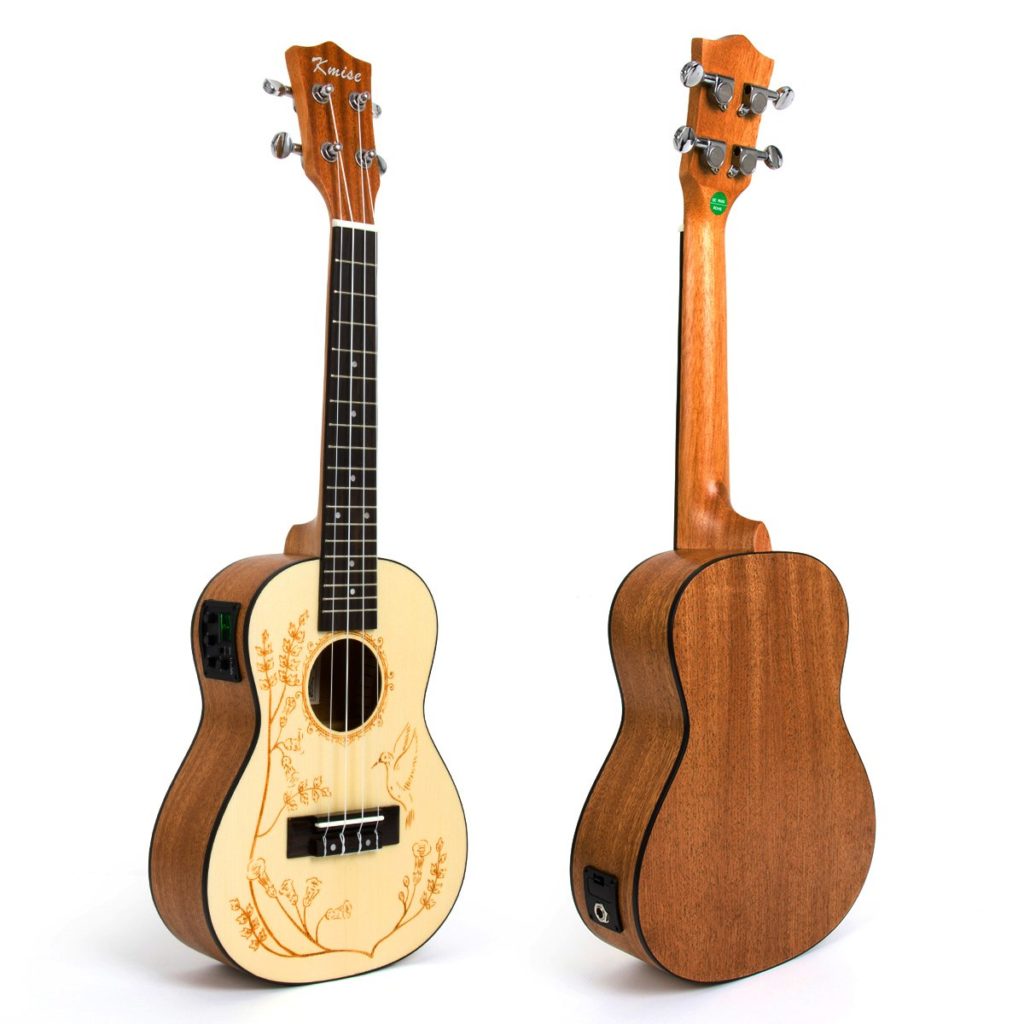 Solid spruce top with a delicate hummingbird design, Kmise have used their expertise to come up with a stunning 23" ukulele come traveling semi-acoustic. Like many others in this category, this Kmise electro-acoustic concert ukulele plays nicely whether it's plugged into the amp or left unplugged.
The solid spruce body design provides solid resonance and sustain. The sound is bright and crisp due to the spruce wood feature. The accurate fret wire with edge provides smooth, comfortable feel and hold while you play. Bone and saddle inclusion guarantees lossless sound transmission and this enable the Kmise Solid Spruce Ukulele to sound richer and warmer. A built-in tuner adds convenience; an LCD screen, Volume control, and Equalizer System are also included. This uku arrives pre-strung with Aquila strings.
---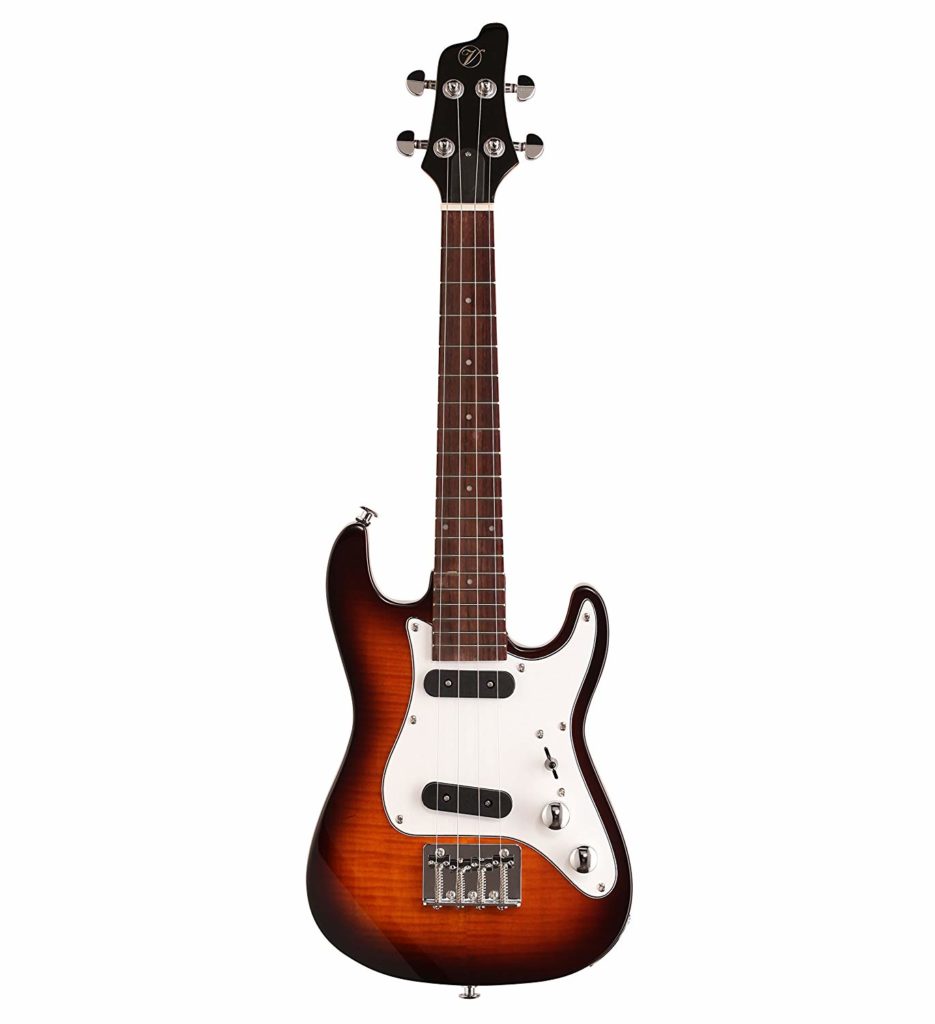 Available in three stylish colors: black, flame maple, and quilt maple, the FSUK1BK is a great instrument that does not only look good, but that sounds even better. Just taking a quick look at the overwhelmingly positive customer reviews is enough to realize that this is a quality product.
Dual single coil pickups provide excellent ukulele tone with nice variation via a 3-way toggle and tone control. The necks are very comfortable and the uses are really easy to play because of the adjustable truss rod and bridge. Shredding on a use? Absolutely possible. The real wood finishes are super high quality and the craftsmanship of the Vorson electric uses is superb. All Vorson Electric Ukes come with a padded gig bag and cable.
---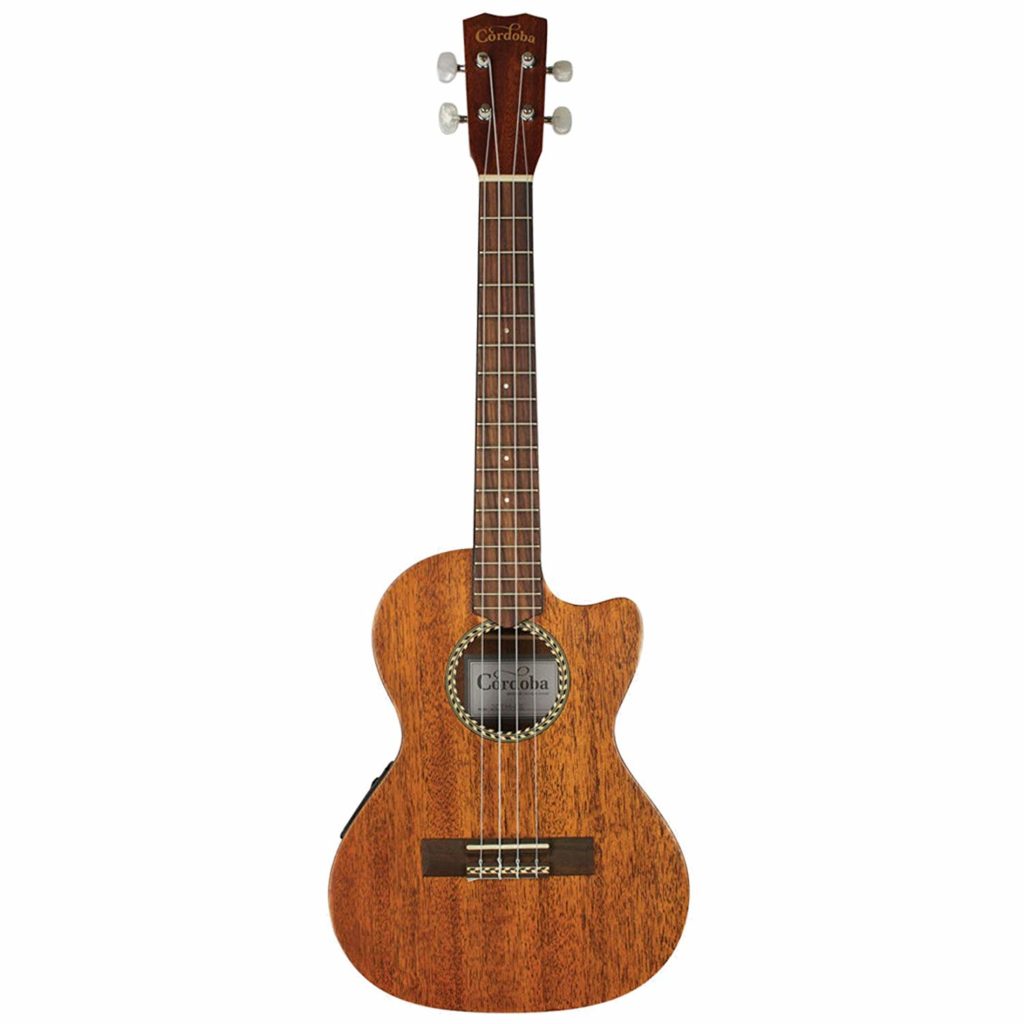 If you're ready to go all-in on an electric ukulele that you'll never grow out of, then look no further than the Cordoba 20TM-CE. Cordoba makes some of the best ukuleles in the business, and their sound is always amazing.
Just like15CM-C, the 20TM-CE tenor-sized ukulele also feature a soft cutaway for a distinctive style and Aquila Nylgut strings. It benefits from a solid top and all the body wood is mahogany, the bridge and fingerboard are rosewood. It is tenor sized and bears a cutaway for access to those extra frets. It also an own brand built in house 2 band EQ Cordoba pick-up, gold and pearl tuning pegs. Overall, it has a rich, mellow sound and the build quality is high and reliable.
---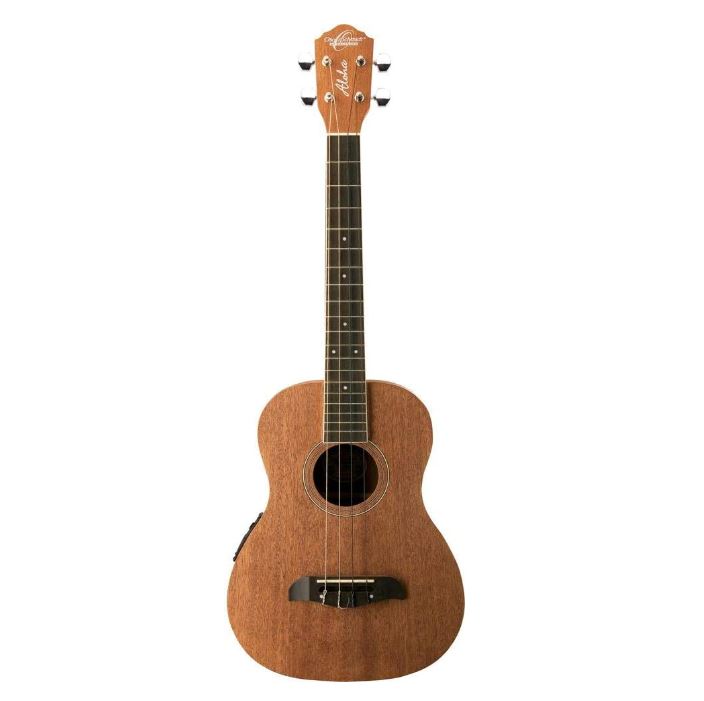 The Oscar Schmidt OU52E is a great purchase for beginner players that want to have their first taste of what playing on an electric ukulele feels like. The abalone binding and the sound hole purfling combine to create a design that is simply gorgeous, and so do the koa top, back, and sides.
These satin finish mahogany ukuleles offer a lively full body that resonates with sparkling highs and warm lows. While very affordable, these wonderful instruments produce a rich welcome to the love of playing a ukulele! The traditional leader in folk music since 1871 presents its complete line of acoustic and acoustic/electric instruments. Distinctive headstock, bridge and pickguard designs give Oscar Schmidt instruments a professional look and identity. Premium woods, quality hardware and modest prices make these instruments an exceptional value.
---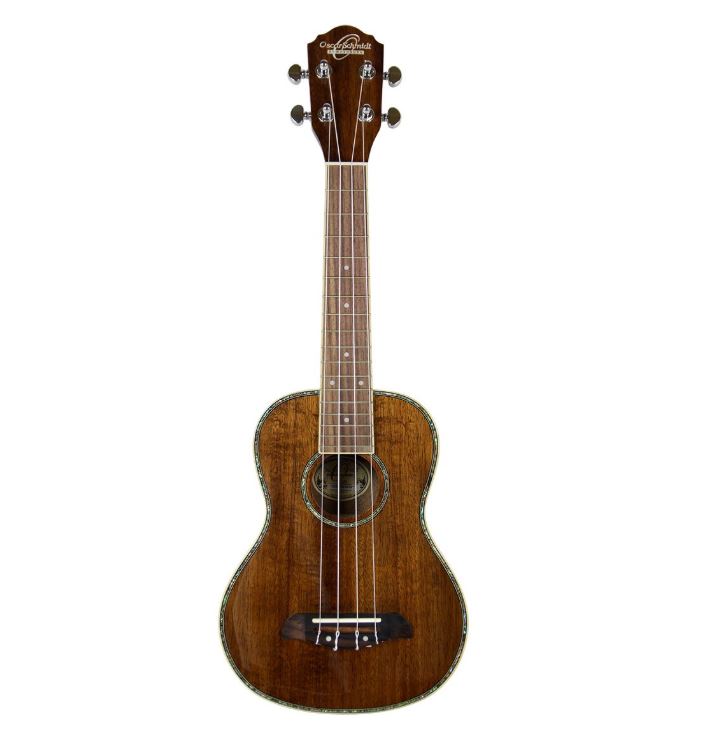 Packed with elegant style and top-notch features, the tenor-sized FiRincon Ukulele has a rich, deep voice that's uniquely inspiring. It serves up some impactive sound for a ukulele thank to its on-board Fishman Kula pre-amp.
The electrical nature has been concealed by leaning towards the most natural design elements possible. Crafted from ovangkol, with a solid top for enhanced volume, this ukulele sings with full-bodied chime while boasting a natural appearance. A no-tie bridge, bone nut and saddle and eye-catching abalone rosette round out the modern features, while the 2×2 headstock with vintage-style closed-back tuning machines gives it a traditional look. Whether you're counting sets on the coastline or playing your heart out on stage, your Rincon Ukulele is ready to help you make waves.
---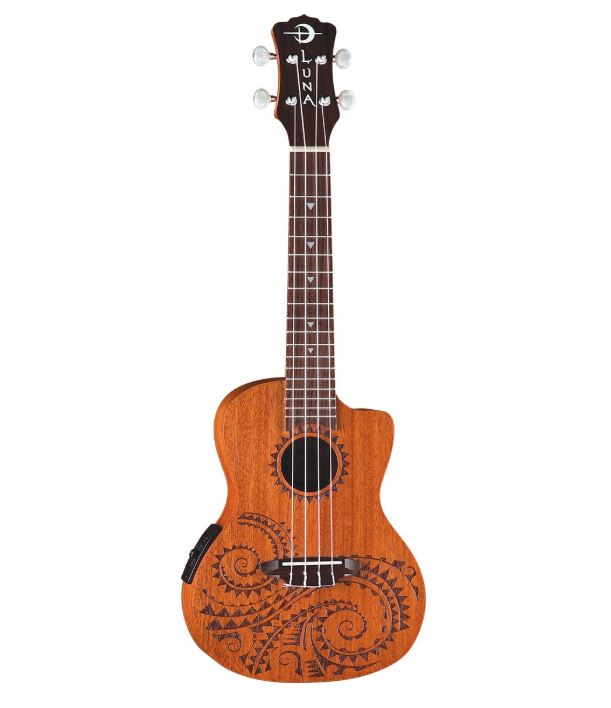 This traditional concert uke takes its design from traditional hawaiian body ornamentation. Those designs were monochromatic, tattooed in black against brown skin, with strongly geometric patterns, and many shapes and symbols inspired by the natural island world: stones, waves, fish, sharks, turtles, rain, sun, birds. This concert Uke adds the advantage of an onboard preamp and boasts a clear, resonate sound both by virtue of its Concert body and Mahogany construction.
The neck is straight—a design that keeps the strings and tuning in proper alignment. While the fingerboard is made of rosewood, the ukulele also features an onboard preamp and the resonance is clear and reassuring. Overall, the Luna concert ukulele and its concert body resonate rich, woody sound, which appears to be a bit dark.
---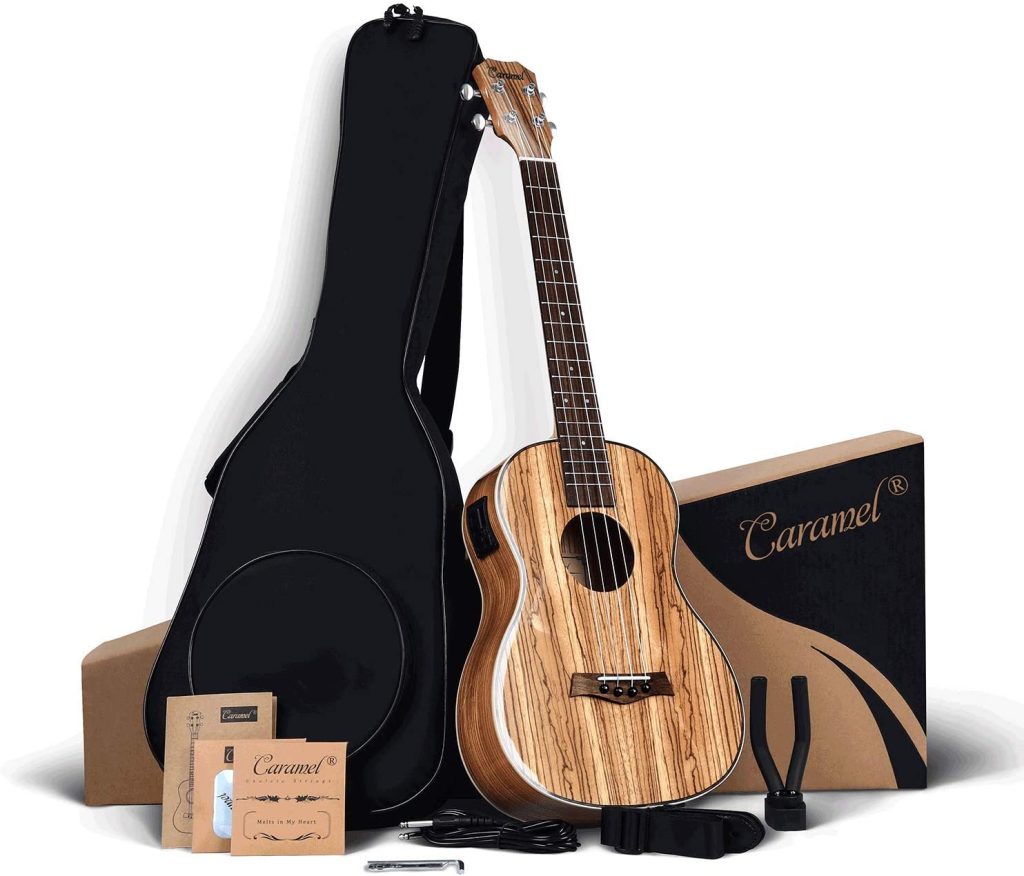 Caramel CB103 30 inch Baritone Ukuleles are made of Zebrawoods and edge framed by xylonite makes the perfect choice for moonlit beach strolls and bonfire singalongs, as well as a guaranteed conversation starter in any performance setting. Looking outward, mahogany neck yields rich sustain and a versatile playing experience for a wide range of hand sizes, high gloss finish makes it more gorgeous. 
This starter Ukelele kit gets you started! Comes with: 1x CB103 Baritone ukelele (D-G-B-E), 1 extra set G-C-E-A strings ,gig bag (12mm padded, made of 300D 6CD polyester yarn),3x guitar picks,1x cleaning cloth ,1x ukulele wall hanger,1x ukulele strap(with pegs), 2x bridge pins ,1x metal nail drawer ,1x EQ cable,1x instructions