Looking to start playing ukulele? Well, choosing the best ukulele for a beginner is the most important decision because it will not only affect your ukulele journey but also decide your love for ukulele. You may give up playing ukulele after the first try, or you may become an expert, it's all from your selection of the first ukulele.
There are tons of ukuleles from different brands and you don't know which one is suitable for you. Then you are in the right place, at the right time. If you are thinking of purchasing a ukulele, it is necessary to get all information about ukulele brands, ukulele type and its cost. The following buying guide will help you to make the best decision today.
---
Top Ukulele Brands:
Kala is likely the most popular ukulele brand today, and you'll find their products just about anywhere ukuleles are sold. They have a wide range of ukuleles. With everything from their inexpensive, durable Waterman line to their heirloom style California made Hawaiian Koa Elites. They really have a ukulele for every occasion.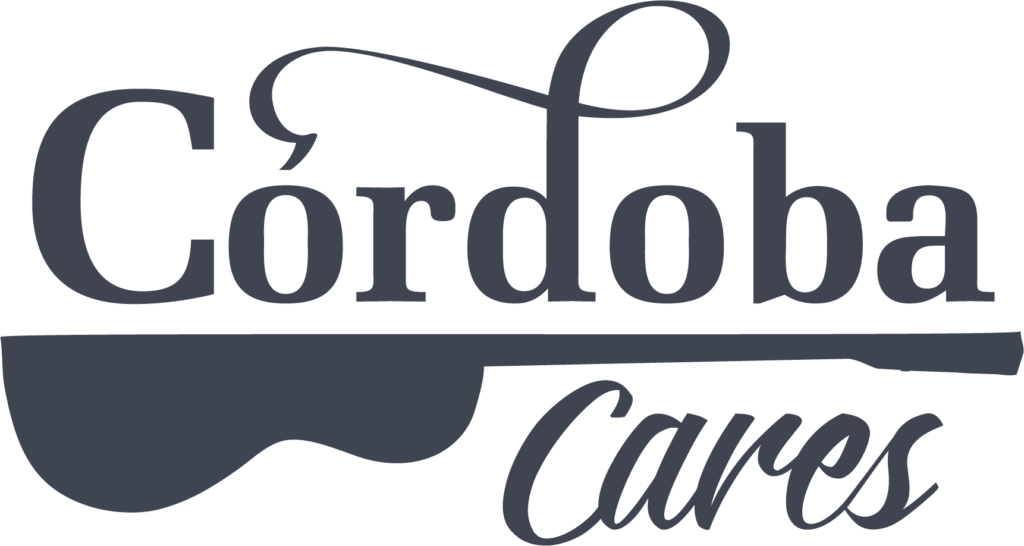 Cordoba was initially a guitar company that specialized in nylon stringed acoustics, but have made a very successful venture into ukuleles. Utilizing their expertise working with exotic woods and experience with nylon acoustics, they've really made a name for themselves with their line of ukuleles.
Luna instruments are well known and include a variety of different types. In other words, this brand doesn't work exclusively with ukuleles. With that in mind, it's worth saying that their reputation is good no matter which type of instrument you look at.
Lanikai is another ukulele brand that has a wide variety of ukuleles of all types and sizes. They best know for being a cheaper to mid-range option, with their best sellers being under $100.
---
Top 10 Ukuleles for Beginners:
Kala KA-15S is perhaps one of the most popular Kala products for beginners. KA-15S has a traditional mahogany body and neck, which delivers a bright and lively sound without focusing too much on either end of the tonal spectrum. You can enjoy a warm, smooth, but powerful tone, and enough volume to perform in a group at the picnic or garden. This ukulele's satin finish and geared tuners provide an antique, and well-played feeling. You can always feel that your ukulele is well cooperating with you to stay in tune. KA-15S was made of Rosewood fingerboard and bridge which is durable, strong, and aesthetic.
If you are a guitar expert, you would see that this product is really an excellent ukulele for beginners because of its deep shade of brown wood with a dark black grain running through, and the visible wood pores. Moreover, the fretwork is much better than $400 guitars.
---
Another soprano ukulele was introduced from the Kala brand for ukulele beginners is Kala MK-S Makala. This produce set brings to buyers a MK-S ukulele, a gig bag, digital clip-on tuner, an instructional DVD, and a polishing cloth. Everything you need to start playing is all-in-one. Instead of spending money many times on buying ukulele accessories, you will just need to order a bundle which involves all necessary stuff.
This ukulele is considered as an excellent ukulele not only for beginners, but also intermediate players. Highlighted features of this ukulele are mahogany neck, which produces a focused sound, Agathis body, and rosewood fretboard. The polishing cloth is well-made though it is a little bit small for the ukulele. The gig bag is also nicely designed.
---
Among various ukulele brands, Luna introduces a concert ukulele which has become a popularity in the ukulele market, called Luna Tattoo Mahogany Soprano Ukulele Bundle. At the top of the ukulele, there is the laser etched design which makes it look more beautiful and special compared to other ukulele types. It can be a tattoo, flowers, peace sign, or turtle. Not only the look, but the sound is also incredibly great. The ukulele is durable with laminate wood and a mahogany outer veneer.
When you look closer to the top back and sides, they are quite plain. The finish is in satin and the edges are unbound. The tune is well stayed which you won't have to tune it often or change the strings. Some people reviewed that it had few defects about the color which somehow is drippy looking.
---
Here is a perfect example of a great beginner friendly ukulele. It is soprano size model from Lanikai, one of the best rated ukulele manufacturers, and if you are searching for a great soprano ukulele for a beginner then this is probably the one for you. This is probably the best soprano sized ukulele at this price range so it is great for those who wish to learn this noble instrument. But you should always make sure that the size is right for you since this is the smallest type of ukulele.
It comes as a bundle with gig bag included, DVD for learning, tuner for tuning (along with the batteries), the ukulele is pre-strung and you will also get a polishing cloth. Basically, if you are a beginner and you want to buy it all at once at a decent price you should check out this bundle. And now let us talk about the ukulele model itself.
---
This is one of the best tenor ukuleles for beginners who are looking into them. Coming from Cordoba, one of the best ukulele brands which has proven their price and quality ratio, this tenor sized ukulele will not disappoint you. It is budget friendly considering its size and quality so it deserves its spot in this ukulele buying guide.
This tenor ukulele comes with mahogany top, back and sides which gives this instrument a beautiful sound. And as I mentioned above the tenor ukulele will provide you with a deeper sound and this tenor from Cordoba will do just that.
---
Diamond Head's DU-150 Ukulele is a traditionally-shaped mahogany soprano ukulele. It's essentially a budget instrument that most beginners would love for its affordable price, but that shouldn't give you the wrong impression. It's capable enough of satisfying the needs of more seasoned musicians.
This ukulele features a durable maple body, a maple neck, and a beautiful white hardware set. The high-gloss finish makes it look ravishing, but it also makes it quite sturdy. The special geared guitar tuners are also a part of Diamond Head's DU-150 design, and they make sure that this ukulele remains in tune at all times.
---
If you are looking for a ukulele set to begin with, this bundle would be your perfect choice, including a concert ukulele, gig bag, instructional DVD, a tuner, and a polishing cloth. You can save quite a lot money on purchasing this set instead of buying separated ukulele accessories.
Compared to Kala MK-S bundle, this bundle is quite more expensive, about 90 bucks. The ukulele in the bundle is a Oscar Schmidt OU2 Mahogany Concert Ukulele. It includes all features that other Oscar ukuleles have: rosewood bridge, chrome tuners, mahogany top and back, and satin finish. Concert size of the ukulele is again suitable for big-hand players. It is well made and has a wonderful sound. As other ukuleles, you will need to tune it often at first, but this ukulele holds its tune quite well later. You can play it in the crowd or at the beach since it is quite loud.
---
This soprano ukulele is one of a kind. It is affordable and suitable for beginners on a budget looking for ukulele with great sound and clarity. The mahogany body and neck contributes greatly to its sound. You are sure to get a richer and brighter sound from this little instrument. Rosewood fingerboard, on the other hand, is comfortable to hold and play. The edges are smooth and have comfortable playing feel.
It comes with a unique Donner patented chrome-plated guitar style tuners that will let you tune the instrument with ease. The chrome tuners also help to keep the ukulele in tune even after robust strumming. You will only require light tuning anytime you pick it up to play.​
---
Here is an example of a high quality professional concert ukulele made by Hola! Music. I would recommend this one to the pros who really love and have been playing ukulele for years. However, if you are a beginner and your pockets are deep then you might want to check out this beauty.
With its body made from Koa wood, it is easy to understand that the sound from this ukulele is going to meet everyone's expectations. And considering that it is a concert sized ukulele you can expect that the sound is going to spread further while keeping the original ukulele sound.
---
If your fingers are itching and you have concluded plans to learn a string instrument, then this Makanu ukulele should be among your list of best beginner ukulele to begin your journey with. Even with a beautiful gloss finish well applied onto the laminate body, the ukulele still sounds as beautiful as it looks.
Though this laminate ukulele is not superior in terms of resonance when compared to solid wood ukulele, having a light finish makes it sound better than most ukulele at this price point.