When talking about beginner Ukuleles, many people are referring to soprano ukulele, as they are the most commonly used size, but the concert-sized ukulele has gained a great deal of popularity in recent years, it is especially a good option if you find the standard soprano ukulele to be too and you do not want sacrifice the cuteness to go for a big tenor uku, and in this article, we got you covered!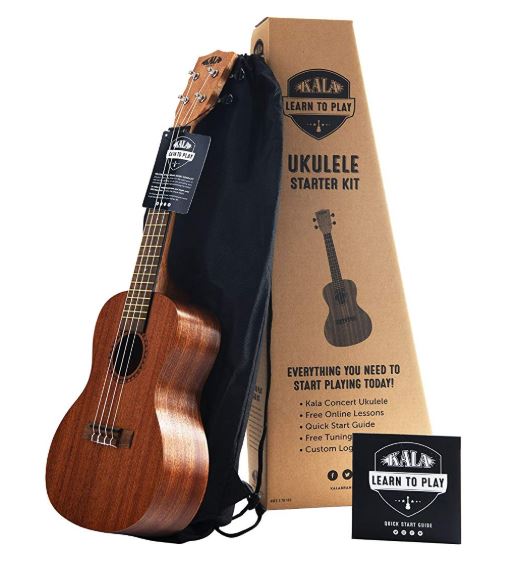 Kala has an outstanding reputation for crafting fine ukuleles, and we were suitably impressed with this one. Its mahogany body and neck are finished in a warm, reddish brown tone, with a rosewood fingerboard and bridge that offer a bit of contrast. The satin finish is a nice touch. The fretwork is excellent, with brass frets that are well-finished and properly seated.
The Kala KA-MK-C Makala offers a classic "ukulele" sound that is resonant, dynamic, and beautifully harmonic, with single notes that sing out well and chords that project perfectly.
---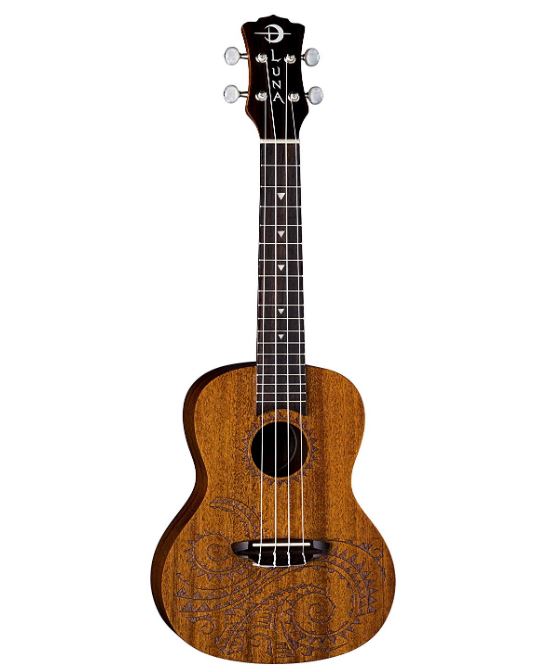 A distinctive finish makes the Luna Mahogany Series Tattoo Concert ukulele stand out. Designed with inspiration from traditional Hawaiian body ornamentation, it incorporates symbols that represent the honu, or Hawaiian turtle.
The "heart song" rosette and stylized sharks teeth fret markers add even more distinction to this lovely instrument.Thanks to a solid spruce top, plus mahogany sides, back, and neck, this ukulele offers a rich, pure sound that easily fills a room more than a standard Soprano ukulele.
---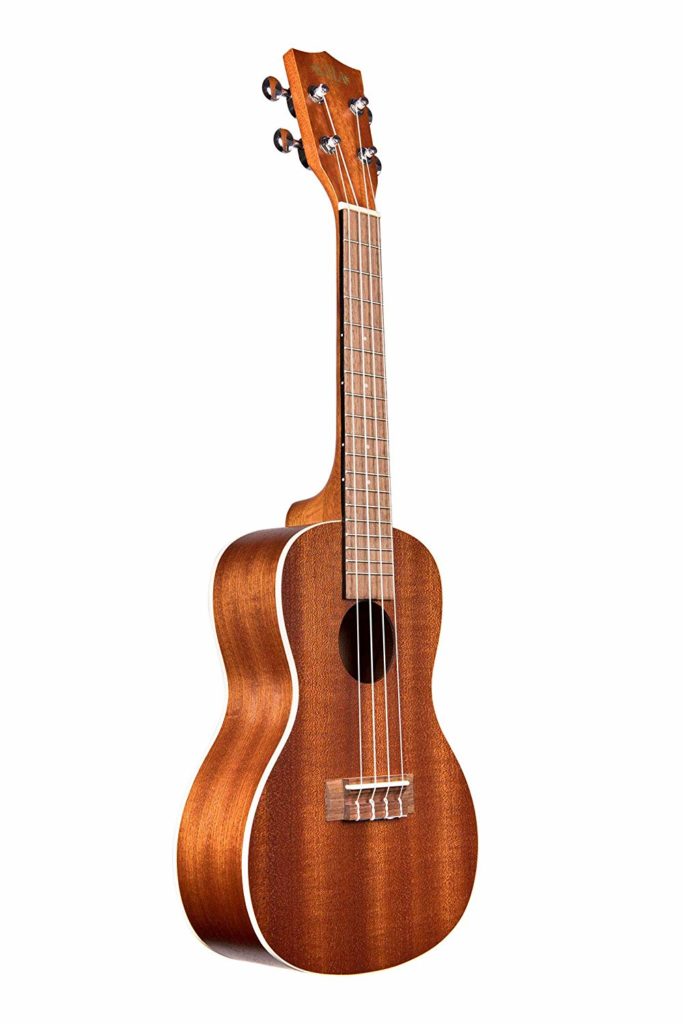 The Kala Satin Mahogany Concert Ukulele (Kala KA-C) is proof that you can buy a top notch ukulele at an affordable price. Kala is a comparatively new ukulele maker, but they have become very popular and have gained a great reputation for their great quality and innovative ukuleles.
This great uke features mahogany construction, a rosewood fingerboard and bridge, and geared tuners. It has a deep and mellow tone, great intonation and it stays in tune. While this ukulele is suitable for beginners, it's good enough to grow with you as you improve as a player. The Kala KA-C is a great concert ukulele for players of all levels.
---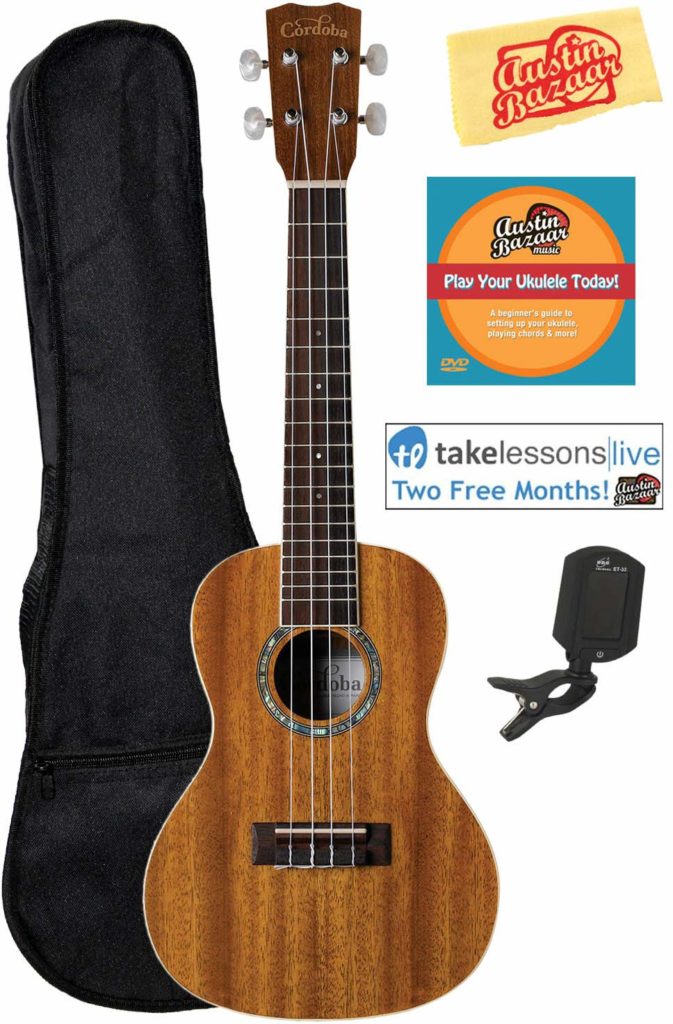 Cordoba has been making ukuleles since 1997 and they have developed a strong reputation as makers of quality instruments that sound great. The Cordoba 15CM is one of their most popular models due to its solid construction, great sound, and traditional appearance.
Featuring a mahogany body, the 15CM sits at a perfect size and produces a rich, full sound. Its abalone-style rosette and ivoroid fingerboard binding makes it one of a kind. But, it's not all about sound, too. The 15CM displays silver tuners with pearl buttons and premium Aquila strings, completed by a satin finish.
---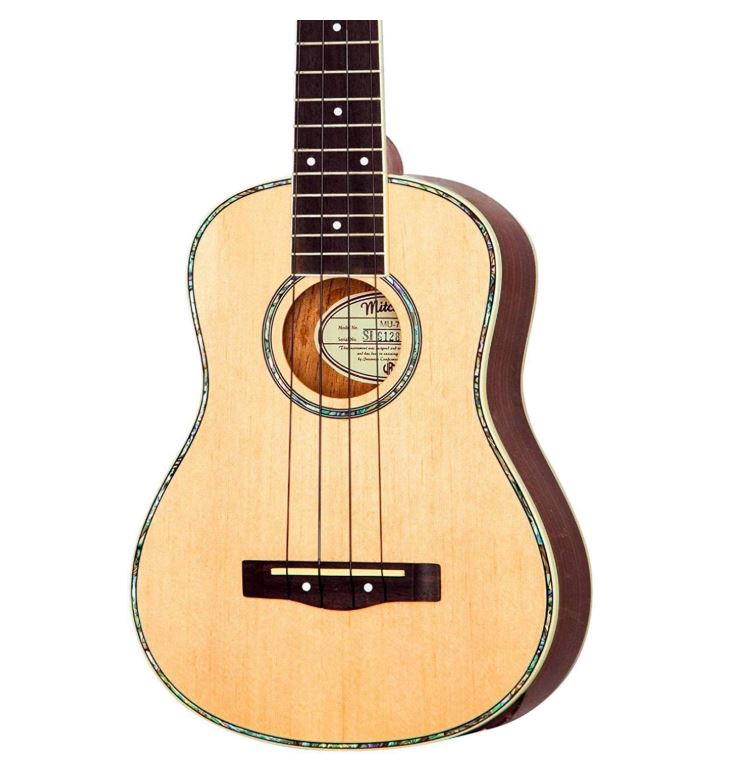 The Mitchell MU70 12-Fret Concert Ukulele is a fantastic uke with the feel of a traditional acoustic guitar. It also comes with the smooth and glossy finish of an acoustic guitar. As for the sound, the uke is made with a spruce top, and the rest of the body in rosewood. So, as you can see, the materials are pretty solid. You're certainly assured of durability and a pleasant sound.
The tone is full and complex, with that cheerful tropical sound that ukuleles are known for. This uke also comes with premium Aquila strings, which help bring out its unique tone.
---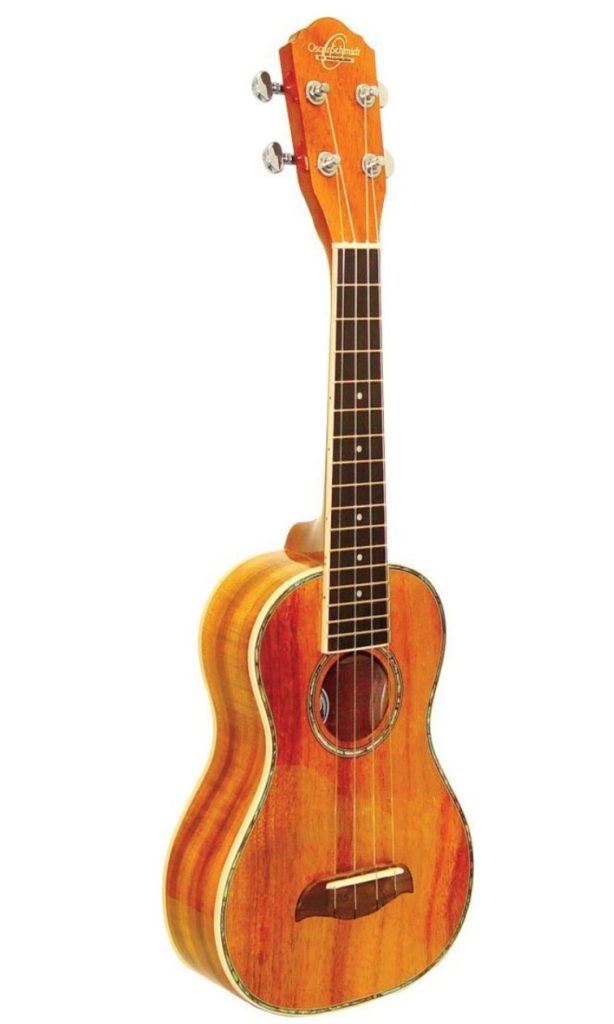 The 15-inch scale length combines with the slightly larger body size, providing plenty of sweetness and a bright, classic ukulele sound. Its deep, glossy finish looks and feels amazing. Abalone shell rosette and binding impart tropical beauty, while the rosewood fingerboard and bridge provide contrast.
Grover chrome tuners help keep the sound true while you enjoy playing your favorite songs on stage or around the campfire. Like many other ukuleles, this one is equipped with nylon strings, and these do need time to stretch before the instrument stays in tune consistently. The chrome tuners have closed backs, and they offer a nice, solid feel.
---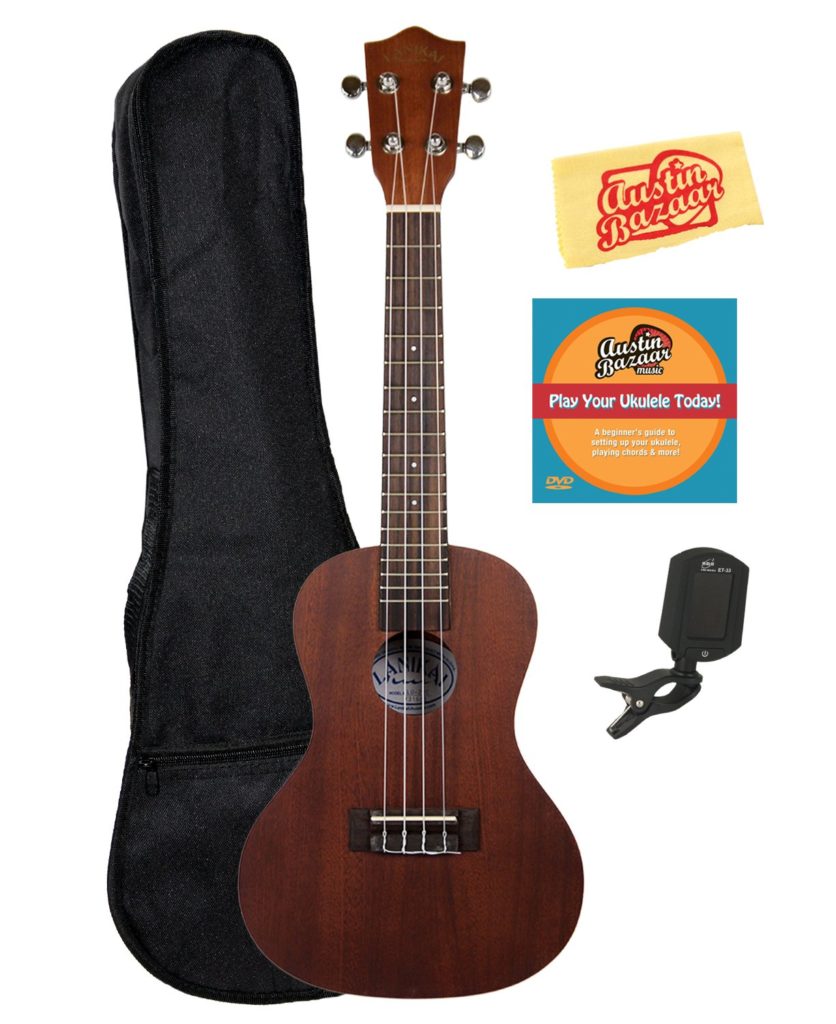 Offering a variety of high quality musical instruments, Lanikai gives you one of its best concert ukuleles. The LU-21 is among the affordable, but excellent ukuleles they've produced. If you're looking for the perfect ukulele with a price that won't break the bank, this one's for you.
Complete with a body constructed using nato wood, the LU-21 features a rosewood fret board with chrome die-cast tuners. Much like the LU-11, this concert ukulele has a white binding which makes it look more attractive when paired with the red-tinted finish.