While digital music is still dominant the music industry, recorder player is growing at a rapid speed, this old-fashioned music style is regaining its popularity among young people and serious musicians. What may surprise you more is that many modern turntables are very well-equipped with the latest tech such as Bluetooth or USB outputs that allow output records straight to your PC, meaning you can listen to your vinyls anywhere, and isn't that just awesome?
So, weather you have some old vinyls you want to be able to listen to or you just like the idea of having a turntable playing at your home parties (No worries, you are not the only one with this fantasy), we have summarized a list of 9 best turntables that are high quality, affordable and easy to use.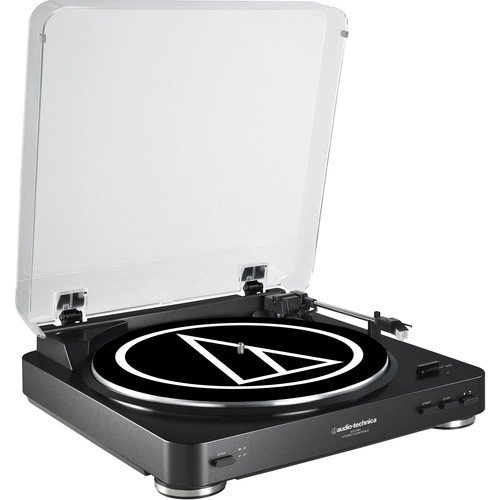 The black Audio-Technica AT-LP60 Belt-Drive Turntable is straightforward and completely automatic for vinyl enthusiasts in need of a turntable to complement their existing home-theater and stereo systems. Its fully automatic operation starts the platter when the tone arm is lifted, and brakes when the needle is positioned on its mount.
The turntable features phono (turntable level) outputs, however a built-in preamplifier features line-level outputs for connecting to amplifiers without turntable inputs. The ATLP60 features 33-1/3 and 45 rpm speeds.
---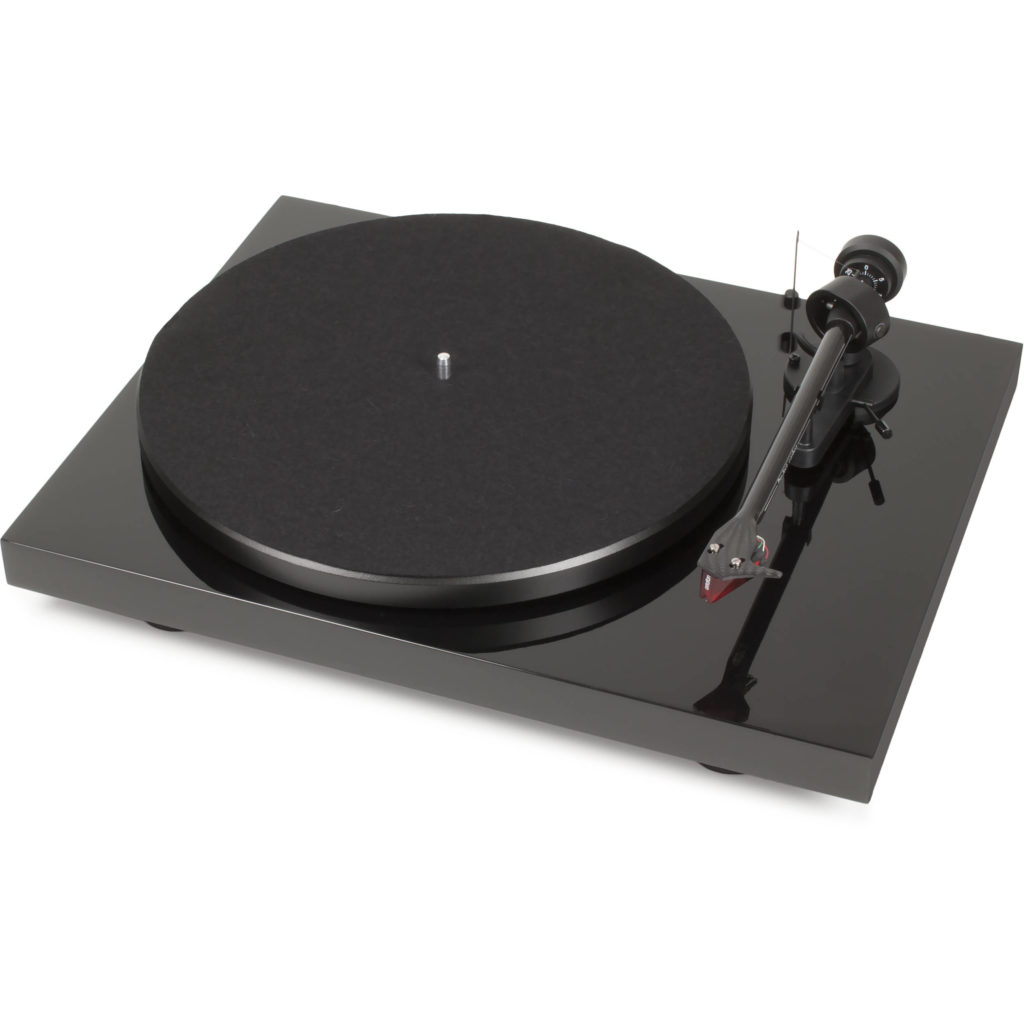 Pro-Ject Debut Carbon DC boasts an incredible carbon-fiber tonearm for stiffness, an updated DC power supply for resolute speed stability, and the critically acclaimed Ortofon 2M Red moving-magnet cartridge for exceptional detail retrieval. When you're ready to hear what high-end analog really sounds like at an extremely affordable cost, this superb plug-and-play 'table is the only one that should be on your radar.
By decreasing unwanted resonances, the 8.6″ carbon-fiber tonearm immediately yields higher fidelity from any LP you play. Combined with the preinstalled 2M Red, this arm/cartridge combination delivers exceptional tracking and recovery of the musical nuances found within vinyl grooves.
---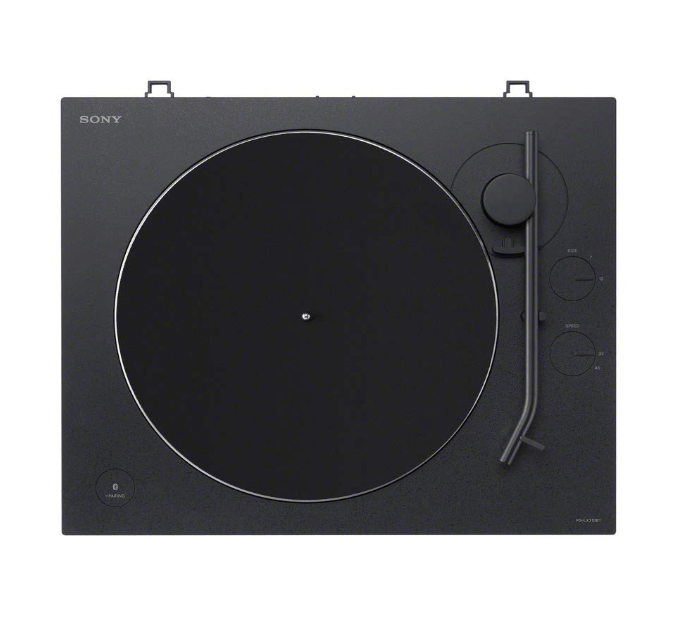 If you are a Sony fan like me, you know a product rarely go wrong if it is backed by Sony. With one-step auto playback, the turntable will automatically lower the tone arm, find the groove and get the music flowing. And when the record ends, just sit back as the tone arm automatically returns to its resting position.
Easy wireless connectivity to your favorite Bluetooth Devices, Simple controls and high-quality build provide a smooth listening experience with the ease of modern technology. One-step auto Play lets you spin your favorite music at the touch of a button, while a newly designed tone arm delivers clearer playback of your favorite songs.
---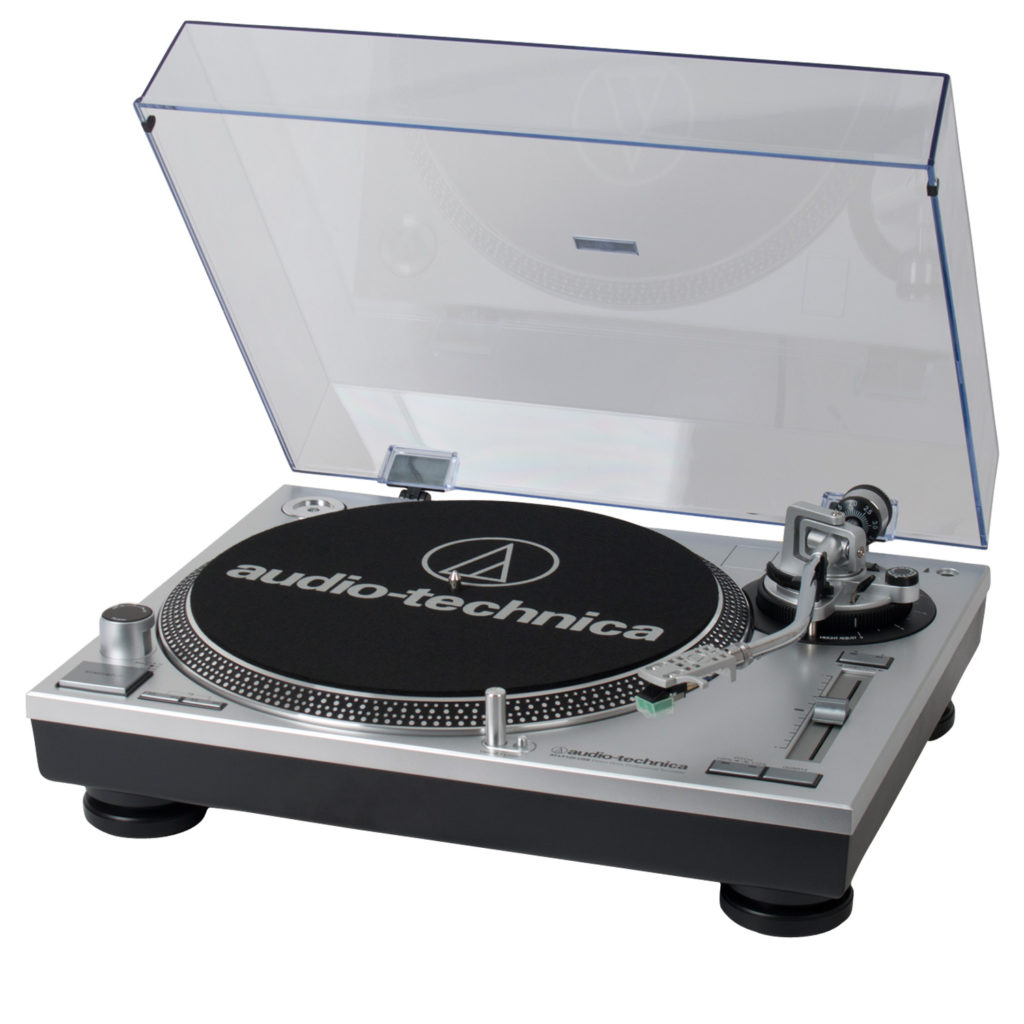 Audio-Technica's AT-LP120-USB direct-drive, high-torque professional turntable is perfect for DJs and other music enthusiasts, especially in an era that many would call "postvinyl," when it's no longer the norm for audio/video receivers or even integrated amplifiers to offer a dedicated phono input.
USB cable and adapter cables are included, along with Mac- and PC-compatible Audacity software to digitize your LPs. The player also includes a 45 rpm adapter with storage receptacle for the adapter and for a surplus or replacement headshell (sold separately). If the turntable is connected to a sound card, powered speakers or AUX -type inputs, set the selector to LINE, which will activate the turntable's internal pre-amp
---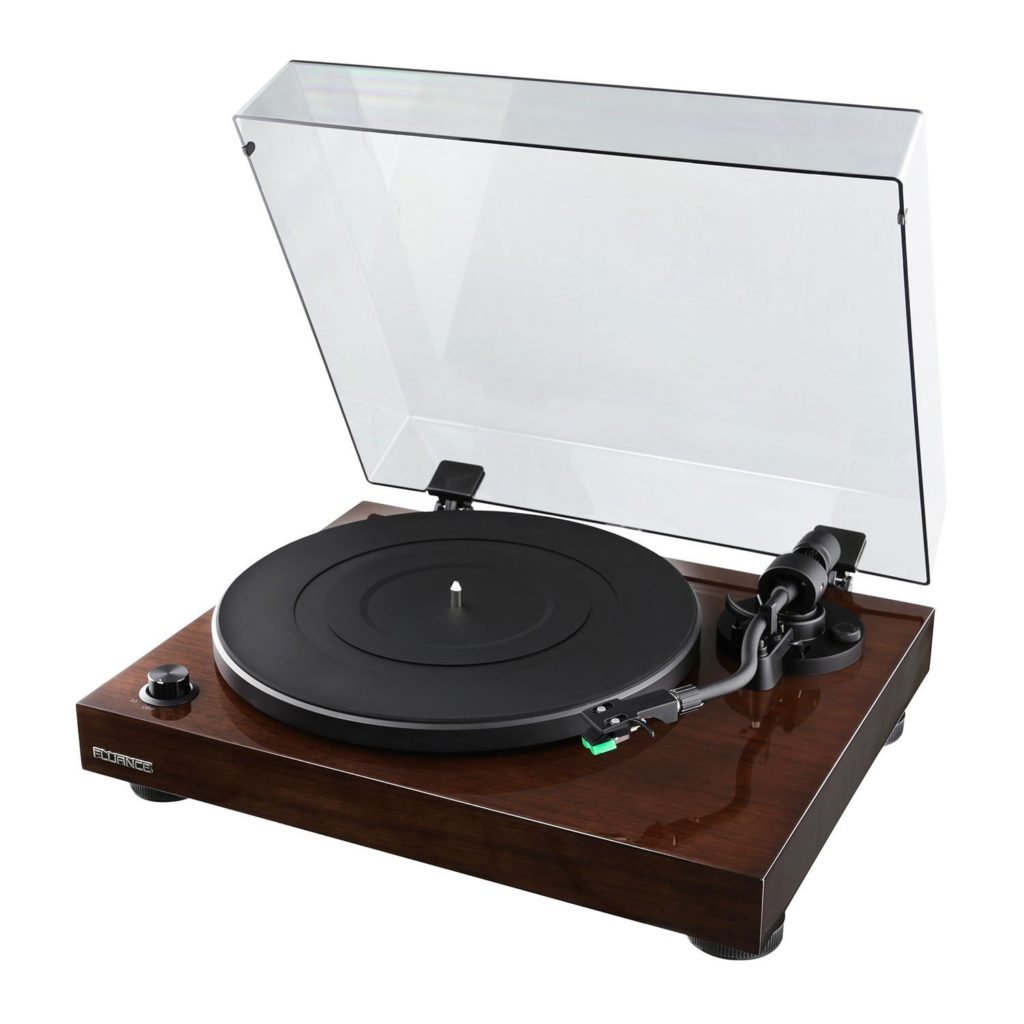 Fluance's RT81 High Fidelity Turntable plays traditional LP and EP vinyl records with stunning quality that achieves the purest sound reproduction. When you want the absolute best in music performance, pull out your favorite 33 1/3 or 45 RPM records, hook up your sound system, drop the needle, and immerse yourself in the Fluance RT81 Record Player.
Your soul will be captivated by the crisp, distinguishing characteristics of the music you love. Premium components allow this belt driven turntable to produce a pure uncompressed listening experience that recreates the performance the way the artist intended.
---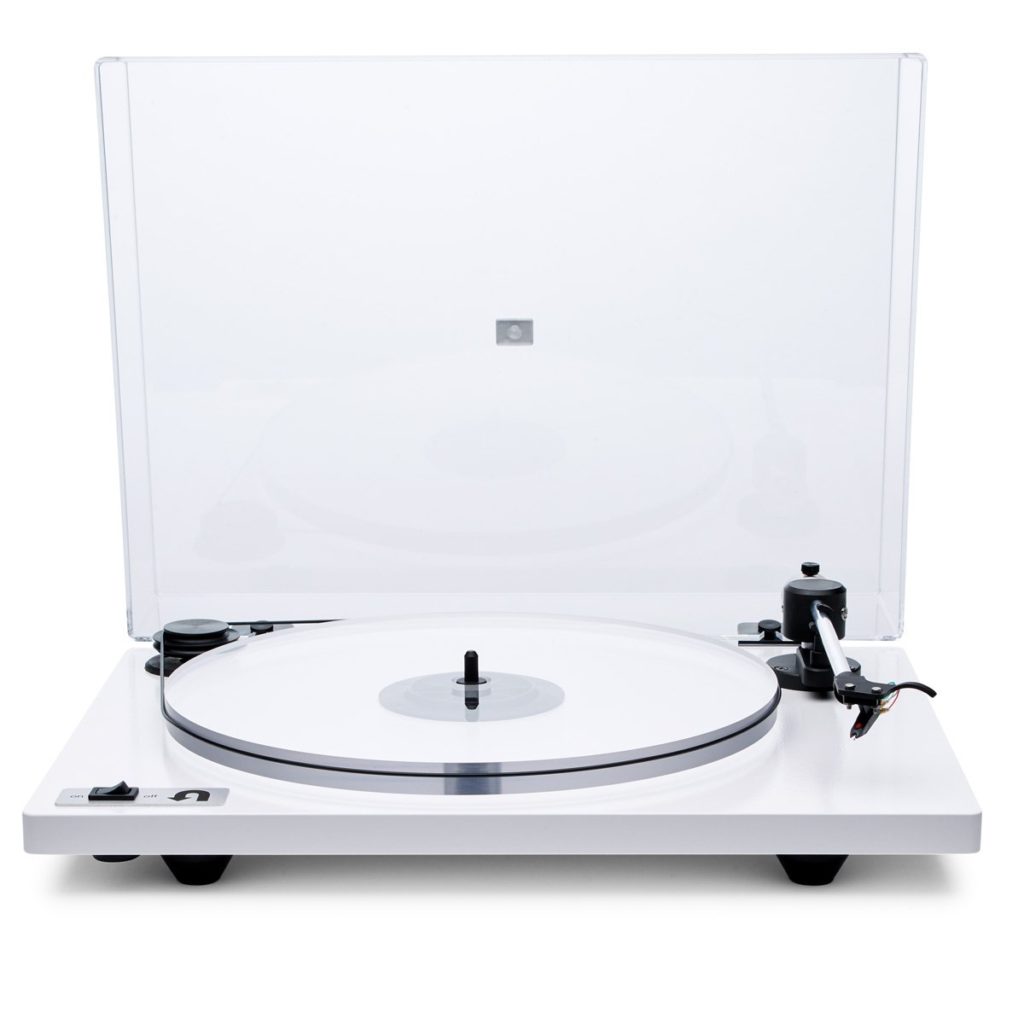 The Orbit was specifically designed to get the best sound for your money, so don't expect any bells and whistles. It has an AC motor that is mounted in the back left corner of the table, suspended on rubber dampers to reduce motor noise from getting into the turntable plinth. The on/off switch is on the front left side, and to change speed, you simply move the belt on the exposed motor pulleys.
This particular configuration features an acrylic platter upgrade (tightens bass, increases speed consistency and detail) and the Ortofon OM5e cartridge, a longtime staple for entry-level audiophiles. With an attention to detail and manufacturing, U-Turn Audio has designed a simplified, high performance turntable at an affordable price.
---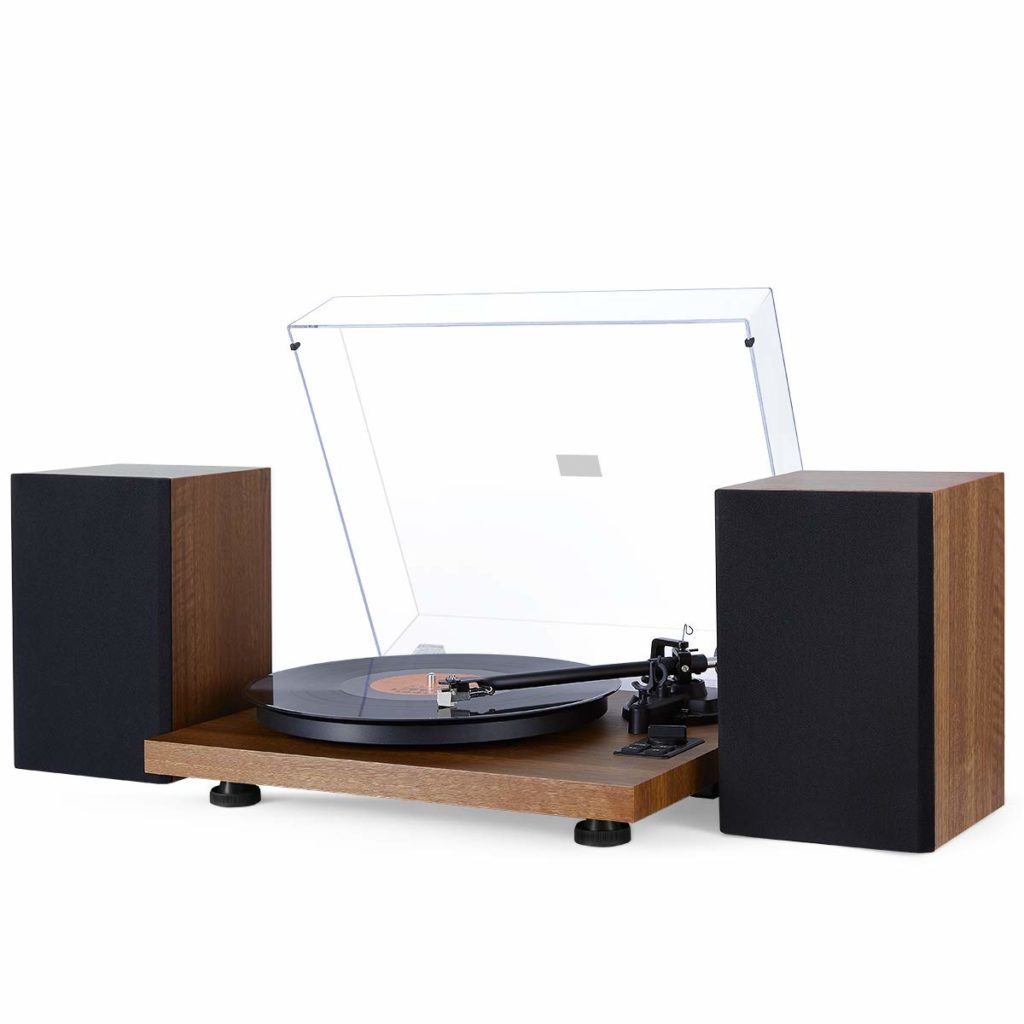 Inspired by over 100 years of turntable design, 1byone has crafted a fashionable turntable that combines classic mechanics and premium mahogany materials with forward-looking tech features to deliver a truly nostalgic, high-quality and next-level music experience to your home.
Tonearm counterweight coupled with the advanced anti-skating system produces smooth stylus movement and tunes out skipping and distortion. Built-in switchable phono line and pre-amplifier allow connection to the set of included speakers or to your own externally-powered speakers via the dual RCA output cables. Wireless streaming has been engineered and hand tuned by our audio experts to ensure the best possible sound when streaming music from a PC or mobile device.
---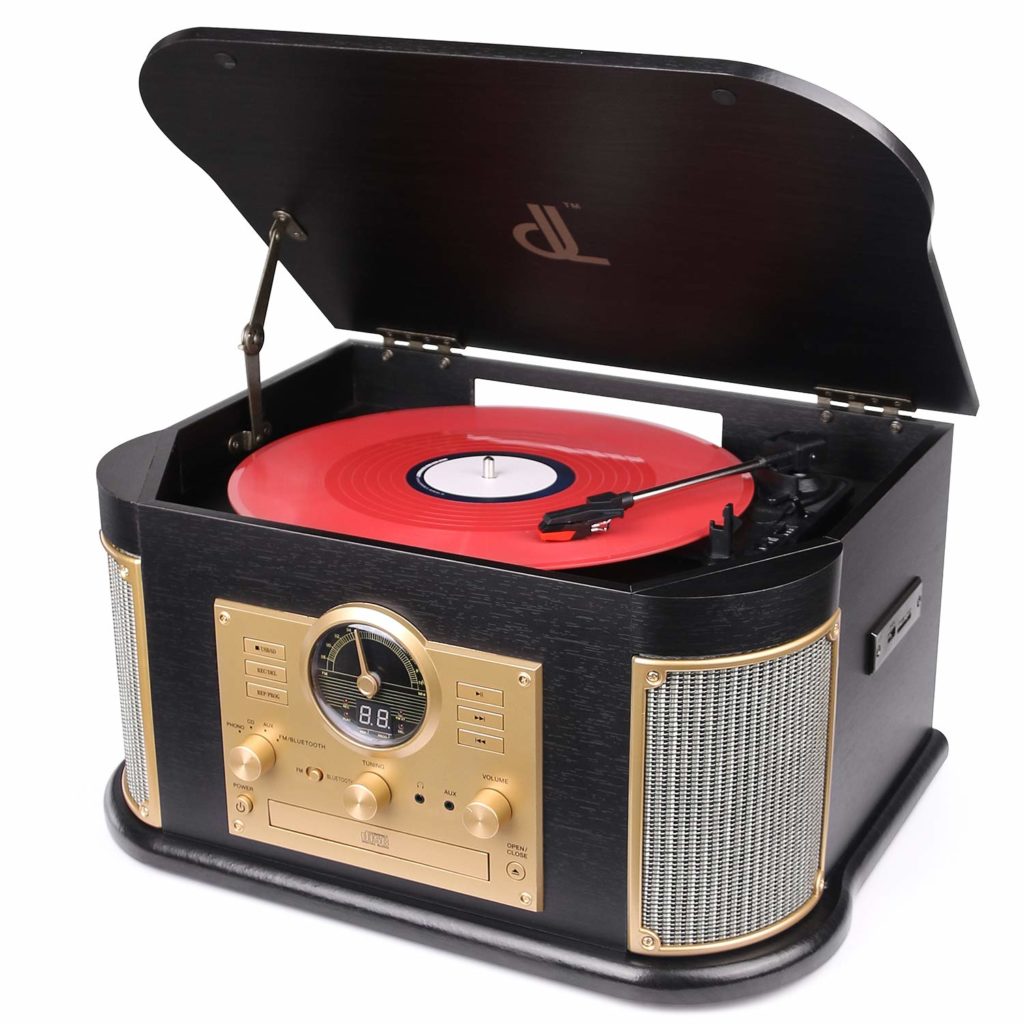 This beautiful wooden nostalgic record player features 6 ways to play your music. 7-in-1 Bluetooth Turntable: CD player, built-in Bluetooth to wirelessly play music from your Bluetooth enabled device, FM Radio, USB/SD Play & Encoding, 3.5mm Aux-in jack for playing music from any non-Bluetooth device (cable included), headphone jack, and RCA Aux-in jack.
It plays 33, 45 and 78 RPM records in 7, 10, and 12-inch sizes. Streams music wirelessly up to 33 Feet. isten to your music from your Bluetooth comfortable device with ease. Just connect and Play. with its dual built-in stereo speakers.
---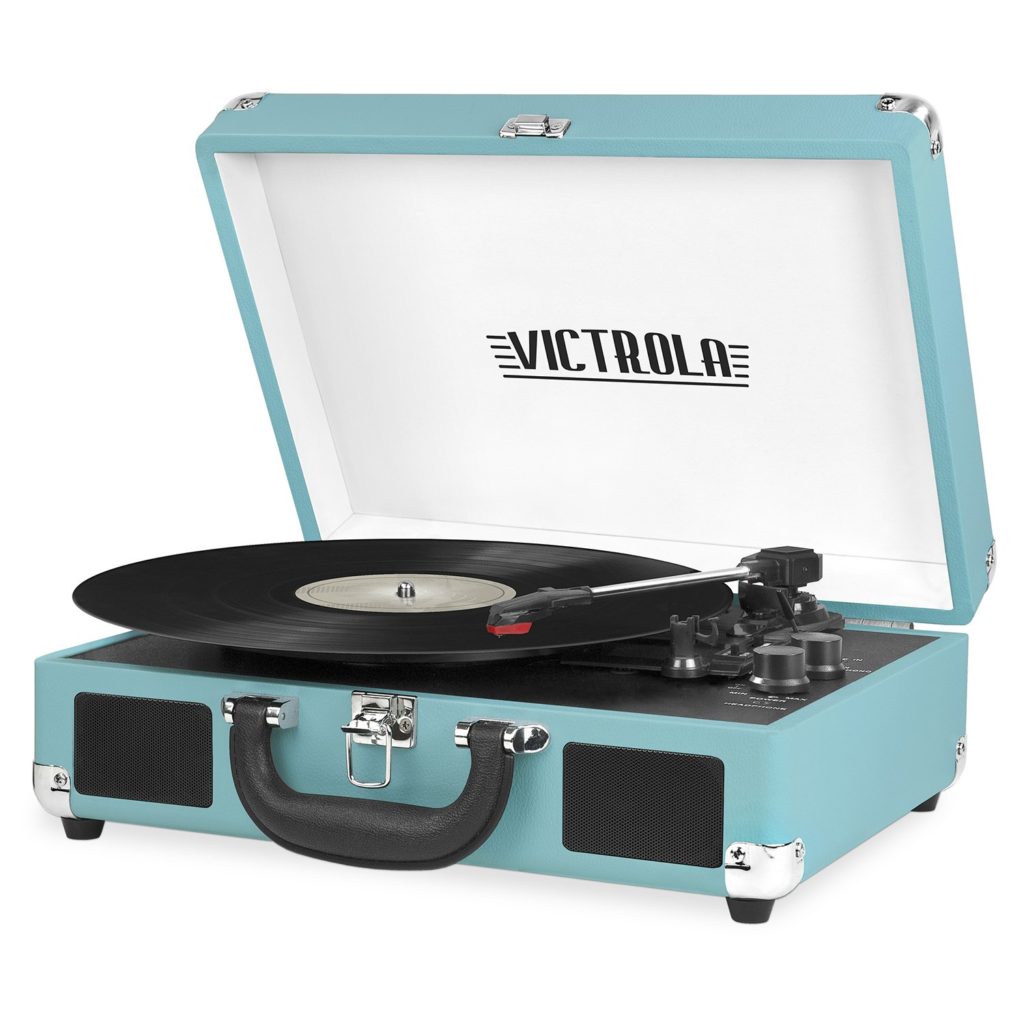 The Victrola portable suitcase turntable is an absolute classic and loaded with features. Includes built-in Bluetooth technology to wirelessly stream music from any Bluetooth enabled device, 3-speed (33 1/3, 45, 78 RPM) belt driven turntable and 3.5mm aux-in jack for playing music from any non-Bluetooth device. Portable design and carry handle with Built-in Stereo speakers allow for tunes wherever you may go.
RCA Aux-in for adding your own external speakers and headphone jack included. Measures 13.9″ x 10.1″ x 5″. Victrola Bluetooth Portable Suitcase Record Player with 3-speed Turntable, Turquoise. A WARNING! This recorder player comes with a fancy look and surprisingly low price tag, it is more for the show than for the music, if you want quality sound, choose from the other 8 options.