Arguably, violin is considered the most difficult instrument to learn, so when your kid come home and telling you he/she wants to accept the challenge and learn violin, you are all for it! But right after the excitement, your first question arises, should I buy or rent a violin for my newbie? Many parents tend to rent one, at least the first one, concerning that the aspiring little musician may eventually lose interest and it will be a waste to buy a new violin that only last for 2 lessons. Of course, there is another legitimate logic that the kids will soon grow out the instrument and constantly changing sizes seem to be quite expensive over time. Though buying a violin comes with many benefits(No actual deposit no monthly fee, not worry about worn, damage, late payment, etc.)To many parents, renting makes more sense and seems to be a no brainier, but is it really the case and always the case? This is what we are going to talk about in this article.
When Renting A Violin Makes Sense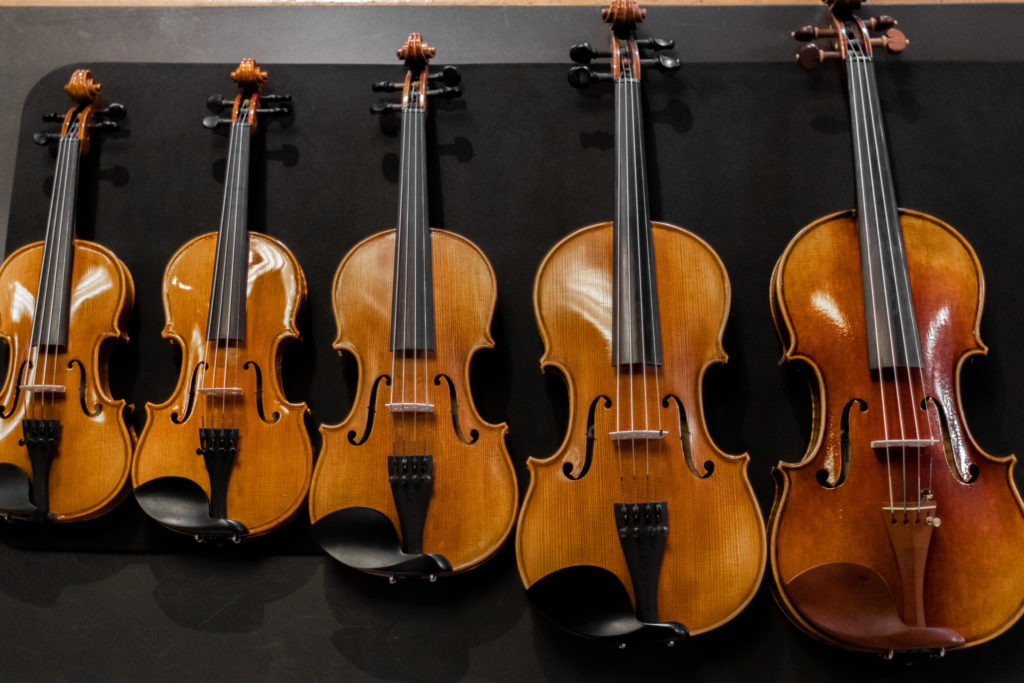 Generally, there are four instances when renting a violin makes more sense:
You're a growing child, starting out with 1/4 size or smaller.
You're just trying out the instrument and not sure if it's the instrument you'll stick with for the long haul.
The shop offers discount when upgrading sizes and rent-to-buy program.
It's only for a short time period — maximum six months — and the rental cost and time does not exceed the value of the instrument.
If you are thinking about buying a bigger size violin and push your kids to grow into it. Big NO NO. This is a huge mistake that can actually hinder your child's progress and enjoyment of the instrument. Not only does it make playing difficult and uncomfortable, but playing a violin that's too large can actually lead to dangerous physical injuries. The best solution in such situations would be to rent a violin before your child is physically ready for a full size violin.
When Purchasing Makes Sense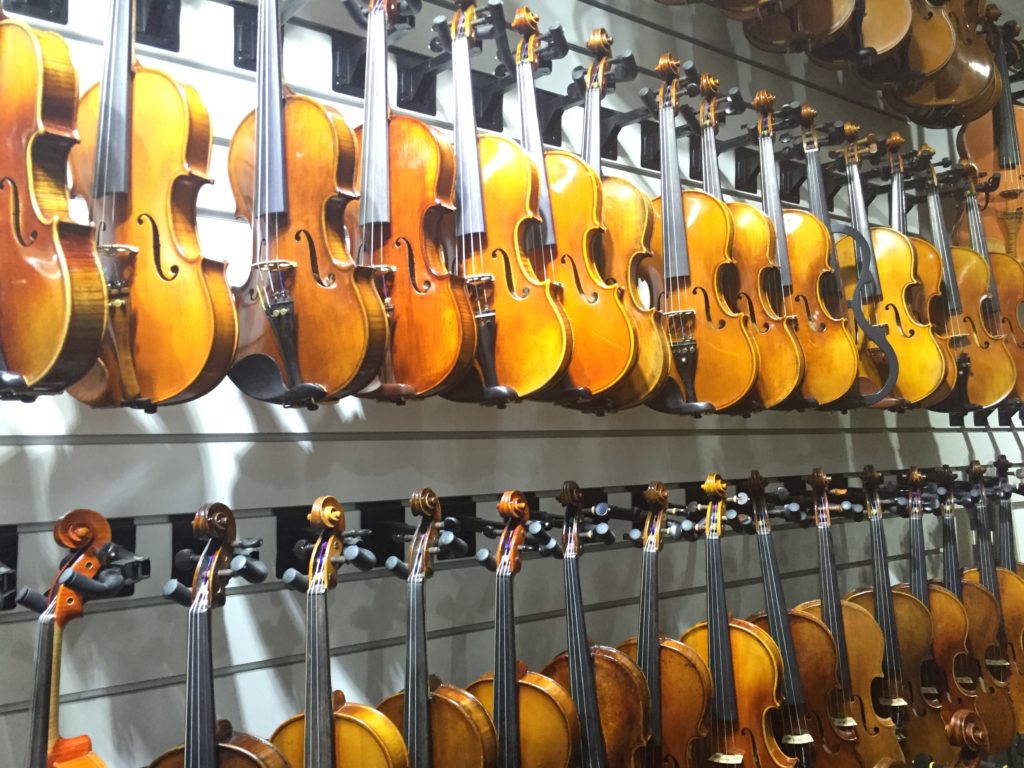 Although for most people, starting out on a rental violin is the best option, for others it's worth it to go ahead and make the initial investment for a beginner. Violins are a hand-crafted instrument and as such, each one has its own distinctive sound. Higher levels of craftsmanship equate to better tone and improved ease of playability. If you find any of the follow criteria matches, owning one might be a better option for you.
The player enjoys, and is going to continue playing for the foreseeable future.
You know what level instrument you want to purchase and have a clear budget in mind.
The dealer offers trade-in option and you are able to enjoy discount when the player upgrade the violin.
You want to be able to select your instrument from the full inventory of available instruments.
Before you come to the conclusion, there are two more critical perspectives you need to understand.
Is Sound Quality the Same?
The violin, like many instruments, is highly susceptible to changes in humidity and temperature. Since it's typically made from wood and other organic materials, changes in the above can cause the violin to expand and contract. If the change is significant, this can lead to costly damage. Unfortunately, sometimes rental property just isn't cared for with the same dedication that ownership instills, which is why many rental violins don't offer the same sound quality as those available for purchase, which is why it's important to only rent from a great dealer who offers well-maintained violins for rental. New learners need encouragement. A rental instrument with poor resonance makes it difficult to learn the subtle differences between tones and is just no fun to play.
How Much Will Renting Save Me?
We always have an assumption that rental is cheaper than buying. It is true for higher end instruments, but may not always be true for beginner violin, Think of instrument rental like a car rental — you may be surprised to learn that the rental fees, insurance, set-up costs, and other fees associated with renting a violin can add up swiftly. Over the course of half to one year, the costs typically equal or even exceed what you would spend to buy a quality student violin that has been set-up properly by a professional Luthier.
On the other hand, renting an instrument for 1-3 months can be a great alternative for those students who are experimenting with the right instrument.
Deciding whether to purchase or rent your first violin really depends on your specific circumstance. Regardless of whether you choose to rent or buy, you'll need to purchase some accessories for your new violin. From spare strings and a sturdy case to a violin bow, shoulder rest and rosin, there is a lot to learn!