Banjo, with its African origin, is a crucial instrumental music in the country, American bluegrass, folk and jazz genres. Having a tambourine-liked body, the banjo has a screw and hoop that secure the vellum belly to the frame, and string pass over a violin-type, with bridge hitched to a tailpiece, pretty cool, isn't it? If you feel like this is the instrument that you have been looking for, read on and find out how and which ones are the best to purchase.
Types of Banjos
There are, in general, two types of banjos: Resonator banjo and open-back banjo
Resonator banjos: Resonator banjos have an enclosed sound box, so the sound is louder and fuller. This type of banjo is typically used for bluegrass, and sports that signature "twang" that you generally hear in the genre.
Open-back banjos: On the contray, open-back banjo does not have a enclosed sound box, it has a softer, mellower tone, with a greater portion of its sound projecting from the rear of the instrument
Number of Strings
Banjos come in 4 string, 5 string and 6 string.
4 String Banjo: 4 string banjos were invented in the late 19th Century with the emergence of jazz, when players realized that by strumming the banjo. It falls into two categories: the tenor and the plectrum. The tenor has a short neck while plectrum has longer neck. The 4-string banjo also can also come with resonator or with open back. Your choice will depend on the type of music.
5 String Banjo: The 5 string is used for Bluegrass music, usually in the style popularised by Earl Scruggs, and players look for a resonator and tone ring. For old time clawhammer or frailing styles, an open backed simpler model is better. Finger style classical banjo also uses the 5 string, but is less common now. Used for bluegrass and country music, and for old time and song accompaniment in the British Isles.
6 String Banjo: 6 String banjo act in a comparable manner in terms of playability to your average guitar. Therefore, they could be a good option for converts! The primary distinction is that in terms of strings, while they are composed a lot like a guitar. The six string banjo still sounds like a banjo (twangy and bright) and is available in open or shut back variants.
Jameson Guitars 5-String Banjo 24 Bracket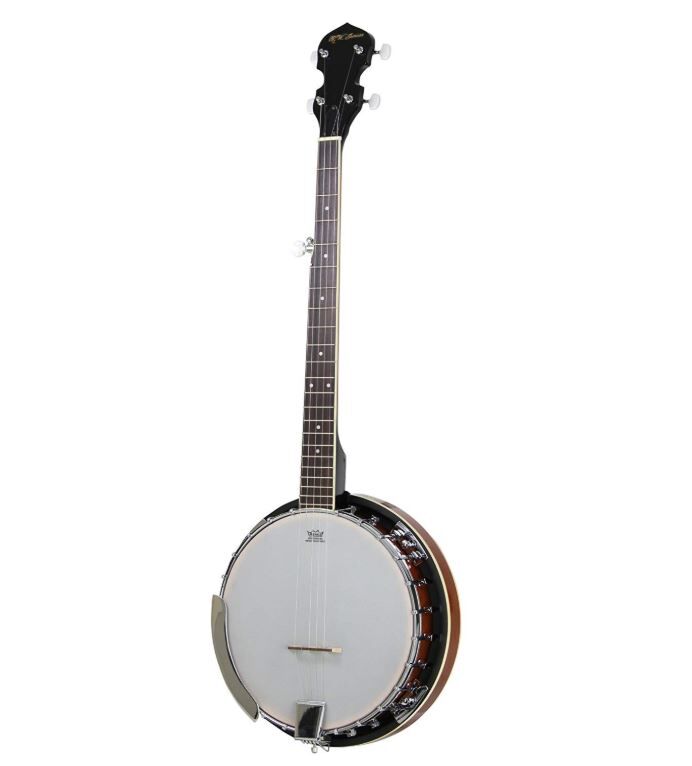 The Jameson 5-String Banjo 24 Bracket with Closed Solid Back offers a great value to any musician looking for a cheap entry-level banjo. This banjo stands out with it's a bracket design. Bracket banjos don't have a flange, which helps to lessen costs.
A notable feature of the banjo is that it utilizes a 24-bracket design. These brackets are meant to ensure a consistent tension across the head of a banjo, which is an incredibly important part of producing a good sound. The banjo also uses a maple bridge, which many companies overlook even though it's a relatively cheap addition.
---
Pyle PBJ60 5-String Geared Tunable Banjo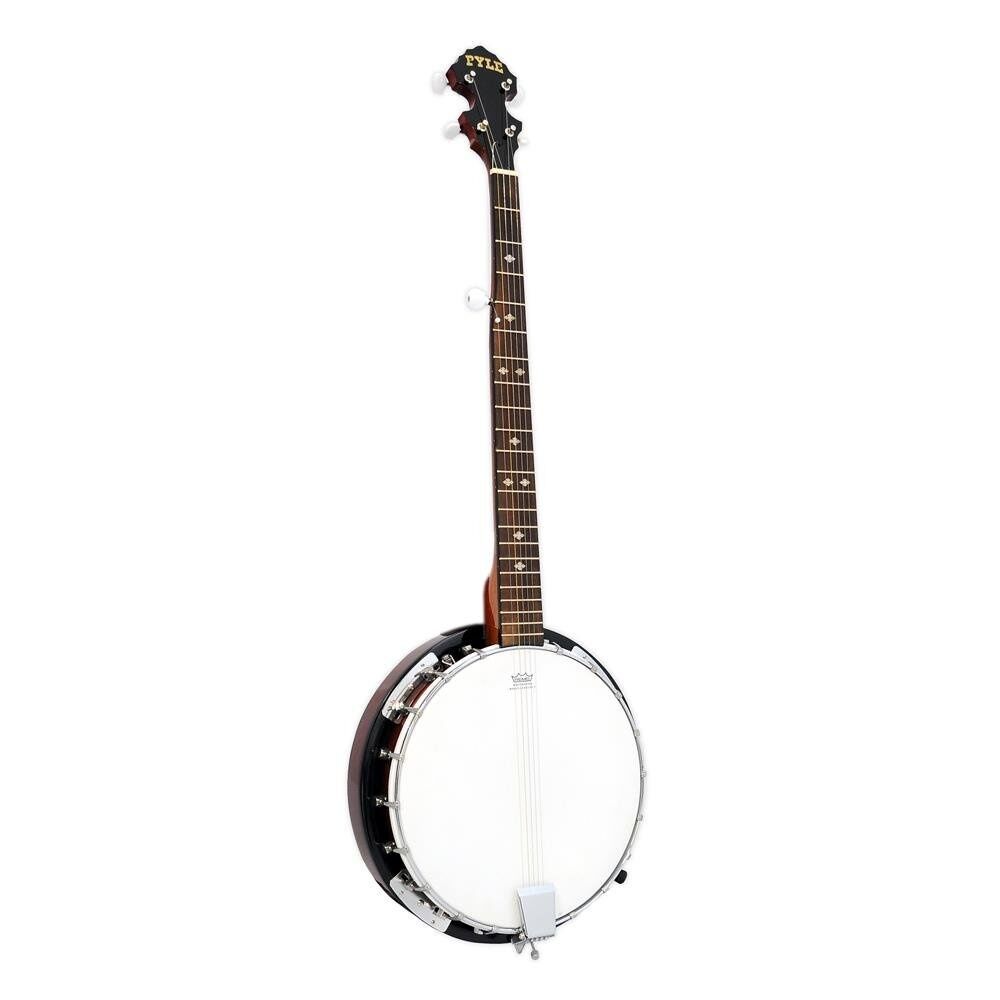 The PRO PBJ60 Banjo is great for delivering articulate and bright resonance. The materials used in the production of this banjo are of finest quality. It makes the banjo strong enough to deal with the everyday wear and tear. This makes it last for a very long time.
The hardware is chrome plated that gives a professional and amazing touch to the banjo. The armrest provides you a support for comfortable playing. This banjo offers a smooth and exceptional experience. This 5-string banjo has a Remo drum head with Mahogany neck, sides, and back. The bridge is made from Maplewood and the fingerboard from Rosewood.
---
Jameson Guitars 6 String Banjo with Closed Back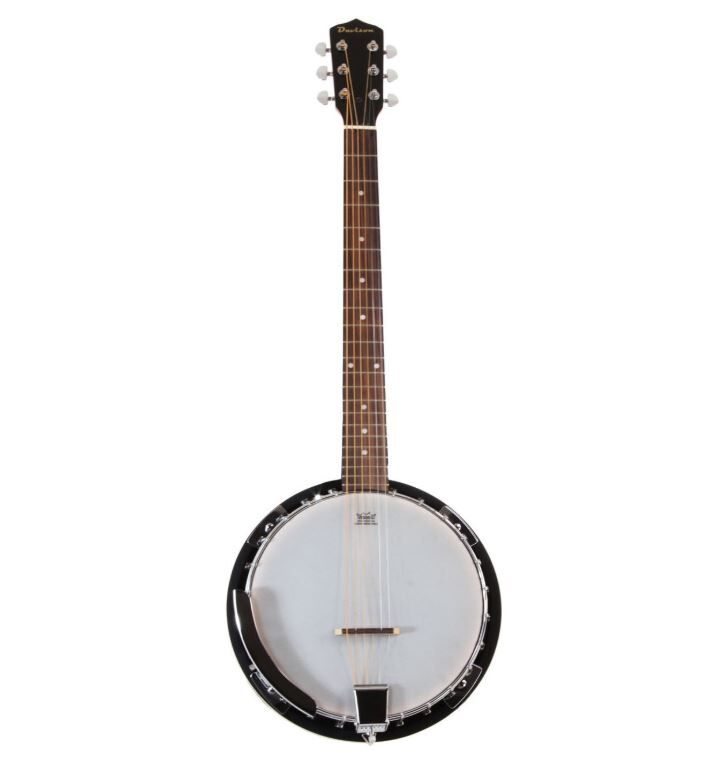 This banjo is special as it tuned and played just like a guitar, but sounds like a Banjo. This is an easy and quick way to start playing the banjo. The sound it produces is warm, bright and crisp. It has an adjustable hinged tailpiece that makes it look great. This banjo is made from high-quality materials making it durable and long-lasting.
It features a Maple neck and Mahogany resonator with 24 brackets and die-cast enclosed tuners. The chrome plated armrest lets you hold and play the banjo for long period of time. The neck has a 7-ply Maple and Mahogany shell with gloss finish gives it an appealing appearance.
---
Deering Goodtime 2 5-String Banjo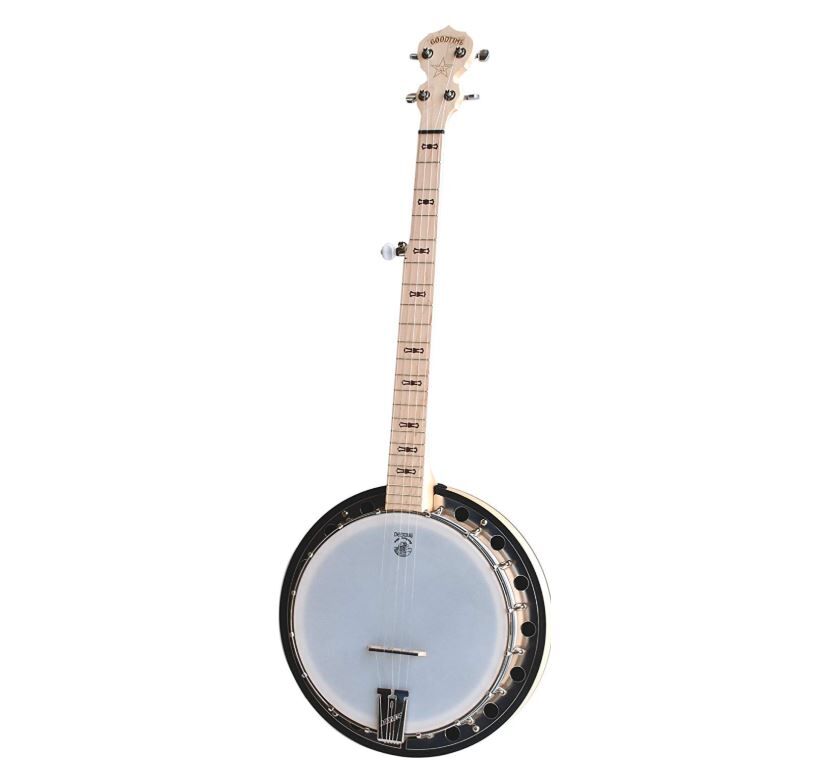 Deering is the highest rated reputable Banjo brand. They also make their Banjos in the USA. With top notch reviews and stunning build quality, this Banjo is bound to serve you well as you progress.
This Banjo backs up their high-quality status due to its clear, bright sound that is produced in part by its 3 ply 11 inch maple rim. To add to this, it's perfect for beginners because of its accurate fret work allowing for great intonation and playability.
---
Epiphone MB-100 Open Back Banjo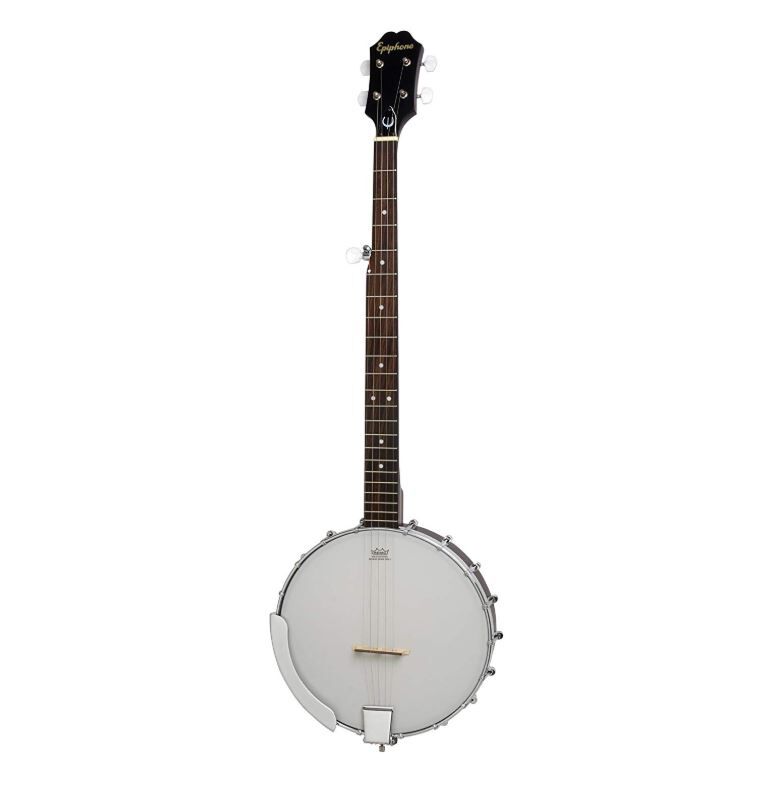 Epiphone makes another great entry-level closed back banjo for those just starting out. Unlike the first two, this is an open back banjo that offers you excellent sound for any old-time tunes. The body is mahogany with a rosewood fretboard, and while it does offer a nice, warm sound, it may require a bit of fine-tuning right out the box.
This banjo features an open back design that makes it light and perfect for traveling. This means that the banjo is easy on the shoulders. With a case, you can easily store away your banjo without causing any damage to it.
---
Luna Celtic 5-String Banjo, Tobacco Burst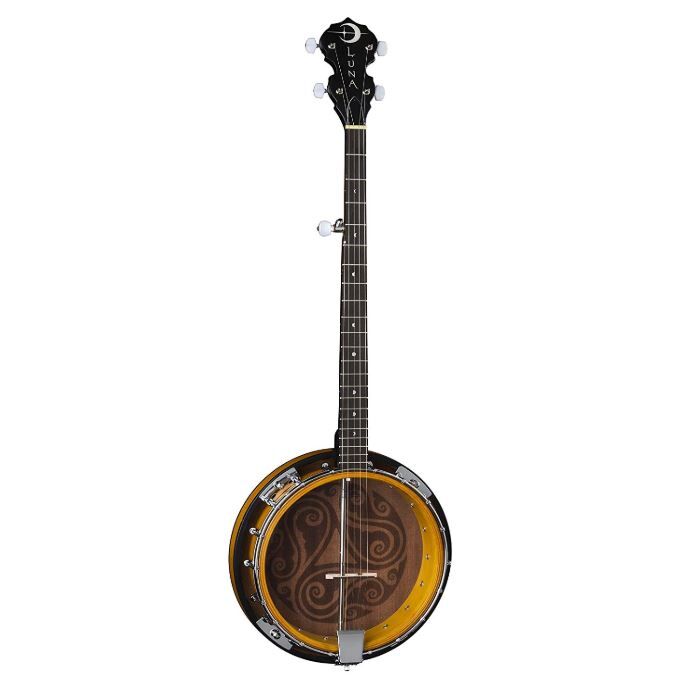 The Luna Celtic 5-string banjo is not something everyone can afford. However, for beginners, you would be hard-pressed to match its level of sound quality and feel. The resonator is perfectly designed to create a loud and clear sound. This makes the banjo not only beginner-friendly but also a good transitional instrument for when you're ready to play live.
It's a long-term investment if you will. The Celtic motif gives this 24-bracket banjo a timeless look. What's perhaps even more surprising to see is that there's also a 6-string model available for the same price.