No matter you have just started violin lesson or have been playing a few months and wish to upgrade to a better one, you will find yourself in a sea of violin options, and to choose the one that both suit your need and budget is not an easy task. That is why we have spent many hours researching the most reliable violins out on the market today, presenting you the lists of best beginner and intermediate violins for players like you.
But first, let's understand your need, should you choose a student violin, an Intermediate violin or a professional violin?
Student, Intermediate, or Pro?
Student Violins
In general, a student violin is made from lower-quality wood and involves less hand work — mostly manufacture violins. These violins usually have some parts made of plastic or hard wood — compare with ebony wood that found in most professional violins, such as the pegs and chin rest. Student violins are great for children who are interested in learning, but are not yet sure if they will play for very long. Prices for student violins can vary from about $100–$400.
Intermediate Violins
Violins classified as intermediate are a good compromise between student and professional instruments. They are usually made by selected tone wood with partial ebony fitting, either handmade or half-handmade. The price range can vary from $400 to $1,000, depending on the brands. Intermediate violins are great for musicians who want something better than a beginner student instrument, but are not quite ready to invest thousands of dollars in a professional violin.
Professional Violins
Professional violins are usually constructed from highly-quality wood, hand-built and assembled by a luthier, and finished with high-quality components, such as an ebony fingerboard, chinrest, tailpiece and pegs. and they are usually come with higher end strings such as Pirastro Evah Pirazzi These instruments, which are mainly appropriate for professional and advanced musicians, can easily cost a few thousands with no maximum.
---
blank
Best Beginner Level Violins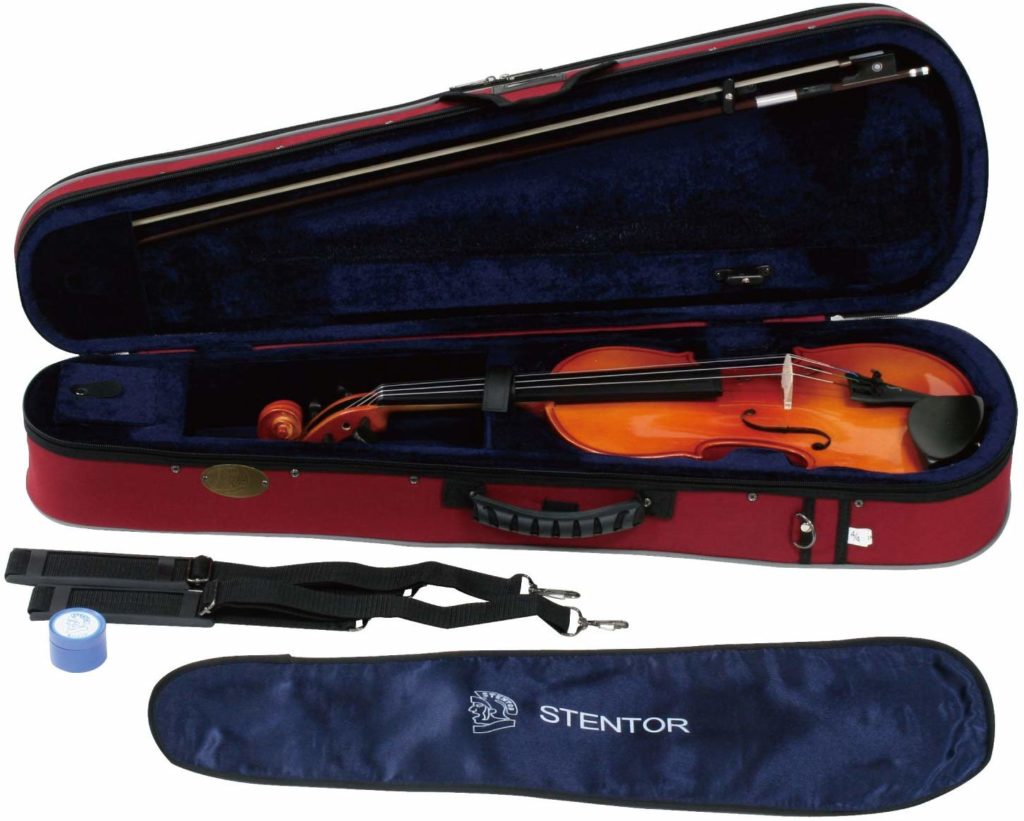 Stentor is one of the best student violin brands, and the Stentor 1500 model is a wonderful instrument for beginner players. This model produces good sound, is easy to play and is often recommended by violin instructors as the best student violin.
Hand crafted with fine-grained solid spruce top, solid maple back and sides, inlaid Purling, full ebony fittings, hardwood chin rest, super sensitive red label strings, alloy Tailpiece with four string adjusters, nylon tailpiece loop. Polished warm brown lacquer finish. Outfits include octagonal wood horsehair bow with ebony frog, lightweight canvas covered case with instrument blanket and exterior shoulder rest pocket.
---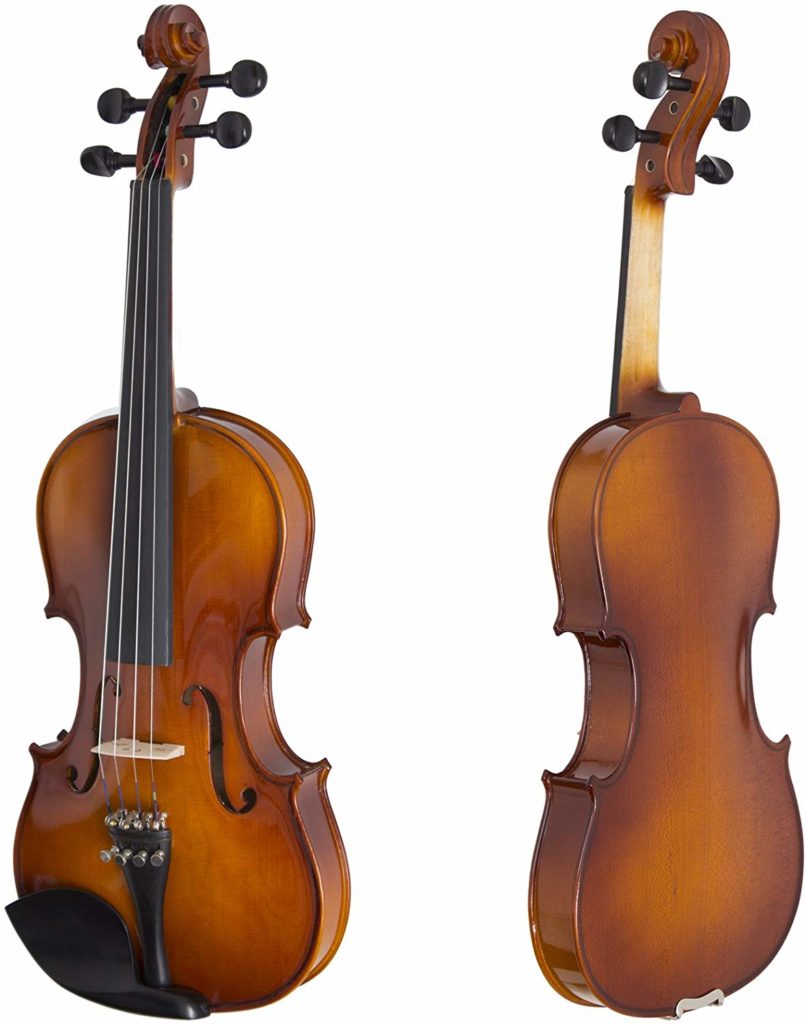 Teacher approved Cecilio CVN-300 orchestra violin is perfect for beginner to intermediate violinist. It features hand-carved solid spruce top, hand-carved maple back and sides and finished with a beautiful antique varnish and inlaid purfling.
The CVN-300 violin is strung with a set of D'Addario Prelude Strings and is fitted with ebony fingerboard, pegs, chinrest, and tailpiece with nickel plated fine tuners. Violin package includes Cecilio chromatic tuner with metronome, a lesson book, a lightweight form fitting hard shell case with pockets and strap, 2 Brazil wood bows with unbleached genuine Mongolian horsehair, adjustable shoulder rest with soft foam padding & soft rubber feet, quality rosin cake, and a violin bridge.
---
Bunnel Pupil full size violin is designed for students who will eventually need to change to a professional violin as they improve. While this is an entry-level student violin, it is certainly not lacking in quality.
It features 100% ebony fittings (fingerboard and pegs), hand carved maple bridge, hand-rubbed oil-based finish and is pre-strung with D'Addario Prelude strings .The bow is made of a genuine Brazilwood and Mongolian horsehair with mother of pearl accents. It also comes with the case that has a hygrometer so you can track the moisture level inside. Padded straps, extra strings and a cleaning cloth are also included!
---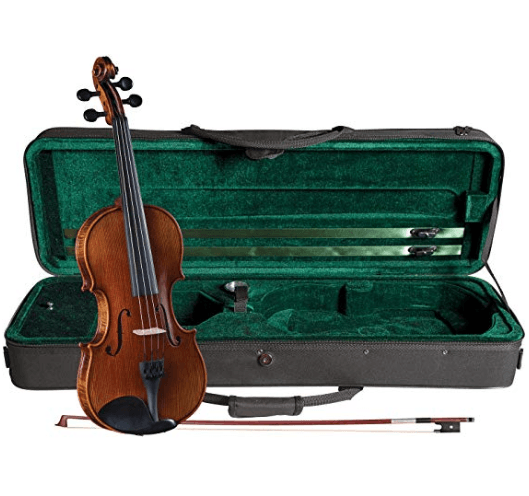 SV-500 Series Violin Outfit 4/4 Size. The clear, lovely varnish is orange-brown, slightly shaded, and the tone and workmanship are first-rate. Supplied with a lightweight, 4-tuner tailpiece and D'Addario Prelude steel strings, this violin is a good choice for anyone looking for a first or second violin.
This outfit comes complete with a genuine horsehair bow, a hardshell case and violin care products. Of the many available student violin starter kits available, this one merits particular consideration. Cremona is a respected brand, and the final inspections on these instruments are made by expert violin makers. Each instrument is setup to Cremona standards at their U.S. workshop and is ready to play the day they arrive, adorned with all of the extras you need to get started.
---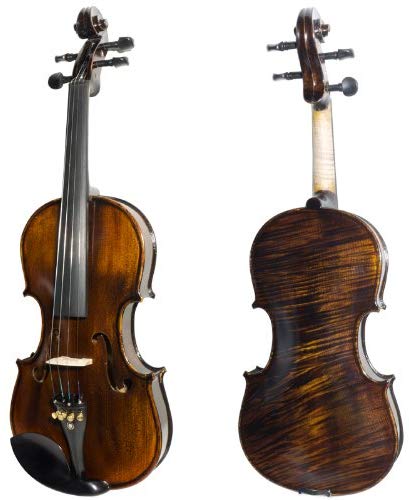 The Mendini MV500 is a high-quality beginner violin with a solid hand-carved one-piece maple back, maple neck, maple sides and a solid hand-carved spruce top with a varnish finish. It features an ebony fingerboard, pegs and tailpiece with four fine tuners.
The MV500 displays an attractive, dark design that gives the impression of antiquity, and is designed to be reliable, lasting several years before the student will need to consider upgrading. With its beautiful quality and design, the Mendini MV500 is an excellent violin for an affordable price. The unit arrives set up with the bridge in place. It eventually opens its sound over time after initial use, and it can stay in tune for weeks.
---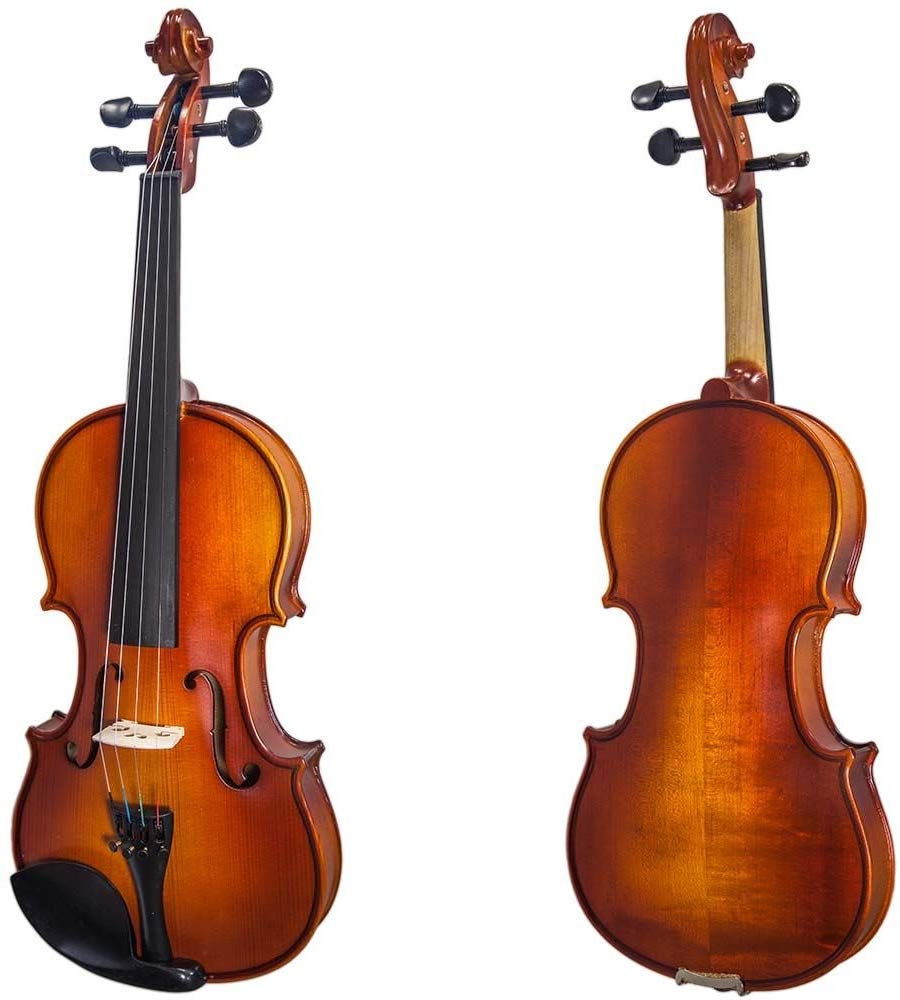 Being a beginner violin player means that you are willing to devote your time to studying and improving your abilities to play music. With the help of this Paititi violin starter kit, you can accomplish everything that you've always dreamed of.
Besides the violin itself, the set contains one Brazilwood bow, a great lightweight violin case, and other accessories. One great feature is that the instrument is made of the finest solid maple wood. After you take it out of the box, you can start playing with violin because it is already set up. Furthermore, the violin features top-class rosin cake and a lightweight triangular case with rainproof canvas exterior. The pegs, fingerboard, and chinrest are manufactured from ebony wood.
---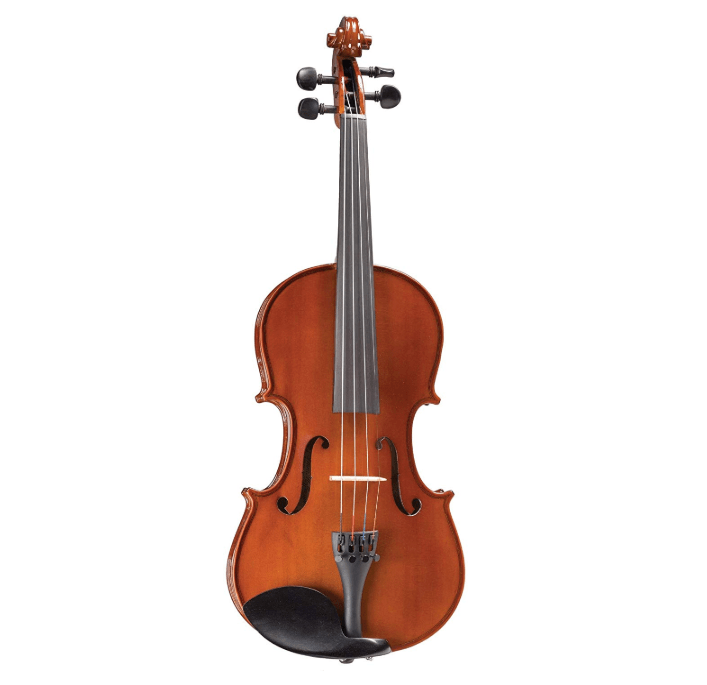 Recommended for Beginners trying violin to see if they like it. An affordable alternative to a V.S.O. "Violin Shaped Object" that hinders new players success and discourages them from continuing. As any teacher will tell you, a violin for a beginning student must function flawlessly and play with ease, producing a pleasant sound. The Amadeus does just that and has gone through a three step quality inspection process before you receive it.
Visually appealing, the Amadeus is made of quality maple, spruce and ebony. The hand feel is very smooth, and the sound is enhanced by Overture Premium strings and a carbon fiber tailpiece with 4 built-in fine tuners. The bridge is accurately carved, and the pegs turn smoothly. Made in China, inspected in our Ann Arbor workshop. This Franz Hoffmann violin does not come with any accessories, it is the violin only.
---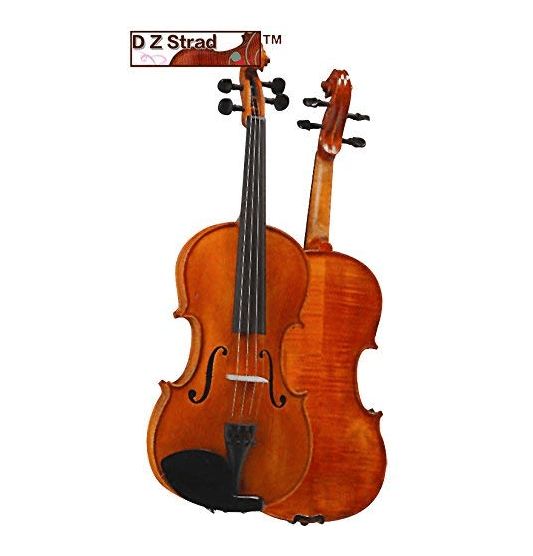 This violin is a favorite among Suzuki and other private teachers. This wonderfully hand carved violin is finished with a quality spirit varnish to bring out the best sound from the aged tonewoods.It is completely set-up and ready to play .
It has a warm and round tone and the play-ability, hand-feel and consistency will keep you motivated. It is beautiful and dependable with lustrous sound. Handmade 4/4 violin with a an open and clear tone. This outfit includes: case, brazilwood bow, shoulder rest and rosin. Setup with Wittner-style tailpiece with four built-in fine tuners. Unlike other models, DZ Strad Model 101 is available in full scale — from 1/32 to 4/4, so if your little musician is looking for a good starter violin, this is it!
---
blank
Best Intermediate Level Violins
This violin features a spruce top and maple back and neck that are made from select materials. Each instrument is handcrafted utilizing the same traditional methods as used on Yamaha's high quality violins. Includes rosewood pegs, chinrest and tailpiece, 4 fine tuners, Prelude strings. A quality instrument for young students.
Outfit includes a lightweight case, brazilwood bow and rosin. Features a spruce top and maple back and neck that are made from select materials. Each instrument is handcrafted utilizing the same traditional methods as used on Yamaha's high quality violins. Includes rosewood pegs, chinrest and tailpiece, 4 fine tuners, Prelude strings. A quality instrument for young students. Outfit includes a lightweight case, brazilwood bow and rosin.
---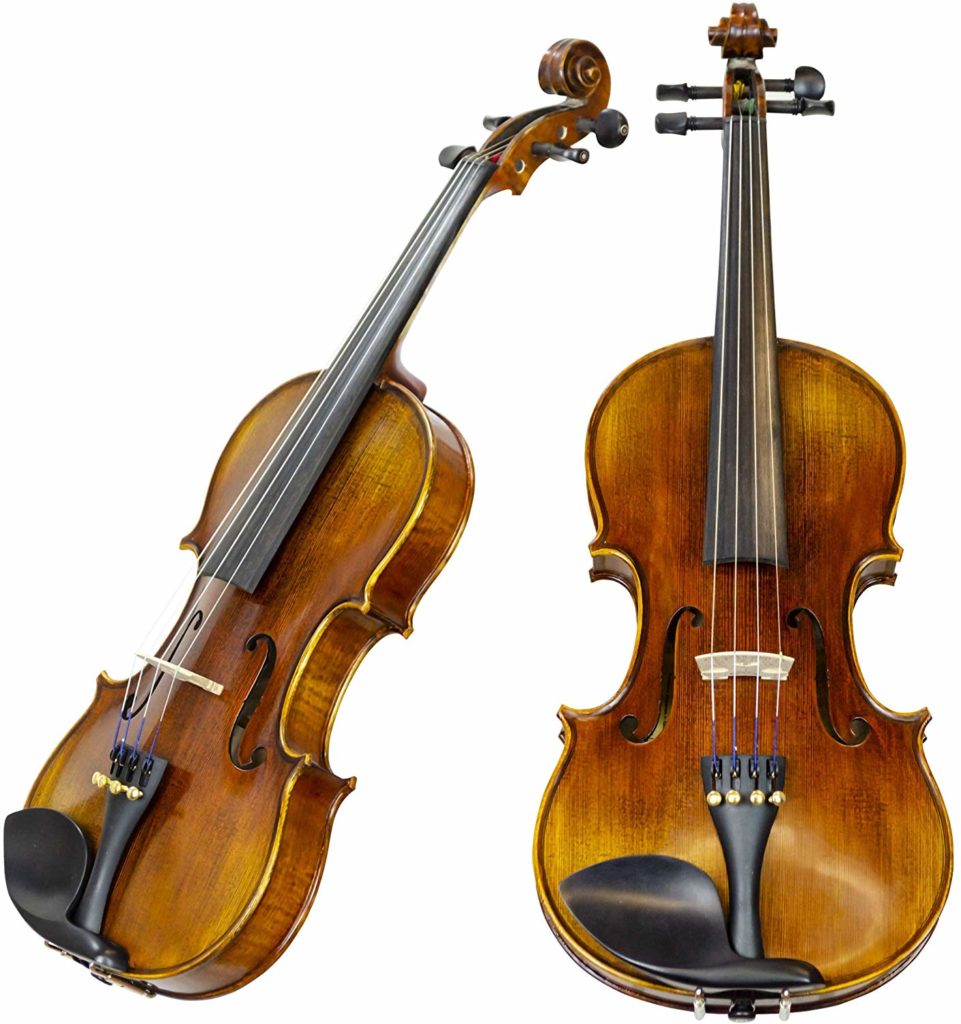 The Louis Carpini G2 violin is an upgrade from the brand's Carpini G3 model. It is one of the most popular violin outfits for adult players, and it is made with even more select maple and spruce tone woods by comparison to the previous model.
Even long-time players and instructors are impressed with the G2 and approve of them as intermediate violins for developing players. The violin is made from solid hand-carved maple and spruce with genuine ebony fittings. It features a hand-rubbed oil-based finish with a warm red-brown color. The unit includes a hand-crafted Aubert bridge that is customized to fit each instrument. The model comes included with a high-quality bow and rosin. It is one of the best instruments for its price point to offer such quality, detail, durability and fine craftsmanship.
---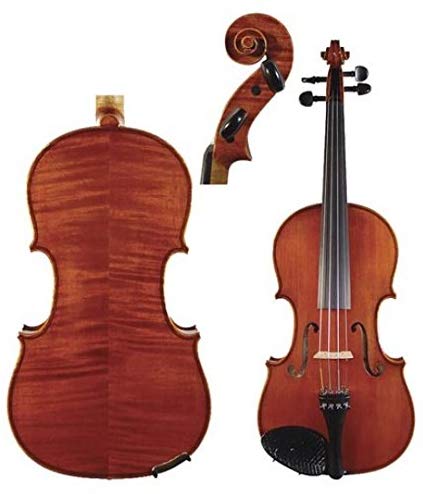 K500 violin model is a professionally crafted and easily playable intermediate violin. This model is a best-seller in the industry likely because this popular violin is known for its impressive tone.
It features a flamed maple back with a hand-crafted and hand-varnished glossy red-brown body. Its sides are made of maple with a solid spruce top and solid ebony fittings. In addition to its beautiful appearance, the sound in the lower strings is rich and dark while the higher tones are sweet and mellow. The Kohr K500 outfit comes with a Brazilwood natural horsehair bow, shaped hard shell case, rosin cake and Dominant strings. Even when upgrading to a more advanced violin, the K500 makes a very nice instrument to keep as a backup.
---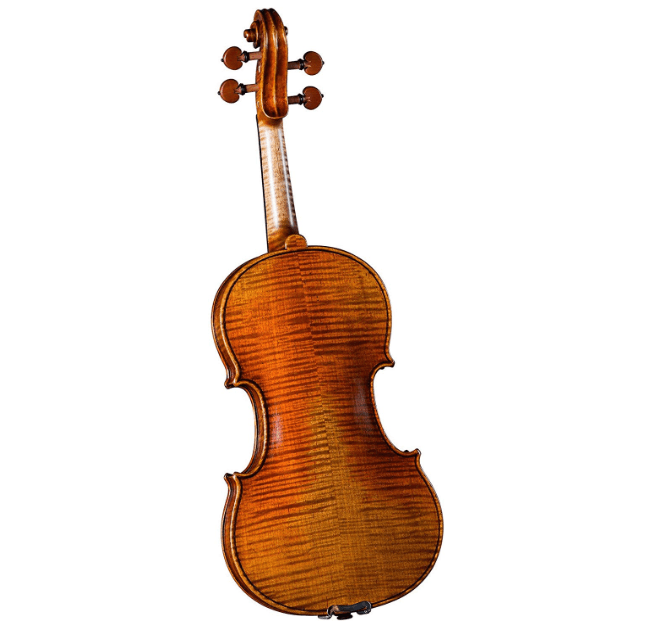 This marvelous new violin is worthy of the finest professional player! The finish is a convincing reproduction of a fine, old masterpiece, with all the marks of wear that would occur in two centuries of use. It has a aged patina that is most pleasing and the color of the varnish is a lovely golden orange.
The selected solid spruce top and the well-flamed solid maple back are hand-carved and graduated to perfection, and the resulting tone is rich, free and sonorous, with wonderful carrying power. The trimmings are of finest boxwood in the Hill-style, with black pips and collars. The fingerboard is genuine ebony. Thomastik Dominant strings are fitted and the outfit includes a resilient, well-balanced. The case is a lightweight oblong rigid foam model with plush interior and matching blanket. With all these strictly professional features, this outfit is a phenomenal value!
---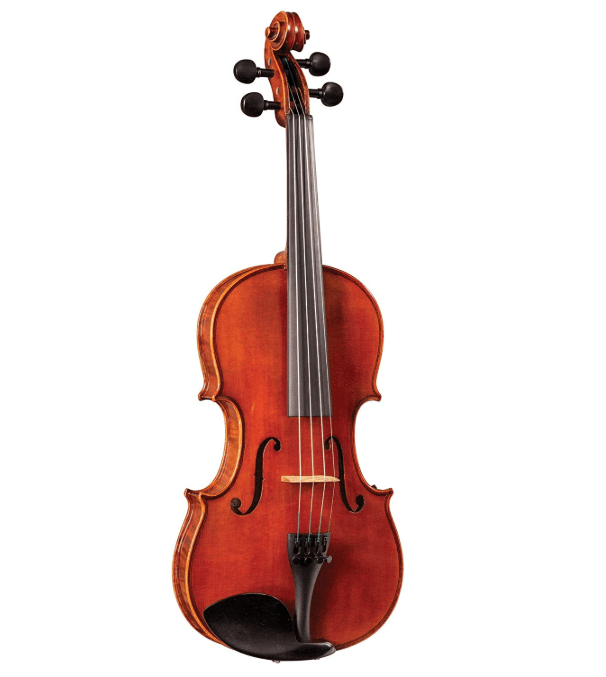 Hand-crafted by SHAR Beijing Workshop then set-up our SHAR Ann Arbor Workshop, the Lamberti® Sonata has raised the bar for intermediate level violins. Our Carlo Lamberti® model LV11 provides exactly what a player expects from a high quality Chinese violin from SHAR: impressive performance, a beautiful finish, and an outstanding value. Set-up in the SHAR workshop with premium fittings and strings. 4/4 to 1/8 sizes.
This violin will allow advancing small students to make rapid progress with tone development and fast passage. Its powerful and rich tone will delight and surprise a deserving student, especially one who has grown used to the limitations of their present violin. This Carlo Lamberti violin does not come with any accessories, it is the violin only, and you will need to buy accessories separately.
---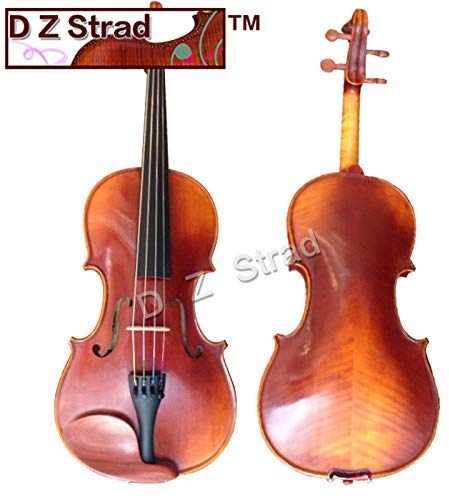 The Model 365 is a great choice for intermediate to advanced level players looking for sophisticated tones with an open sound. The instrument features a top plate made of select seasoned Engelmann Spruce with Maple bottom plate and sides, naturally air-dried over 10 years.
Complete with a hand-carved Rock Maple bridge, the instrument is set up with Dominant strings. This beautifully hand carved violin is finished with a quality spirit varnish to bring out the best sound from the aged maple wood. Warm and round tone, playability, hand-feel and consistency will keep you motivated. This outfit includes a case, a brazil wood bow, shoulder rest, and rosin. Setup with Dominant strings.
---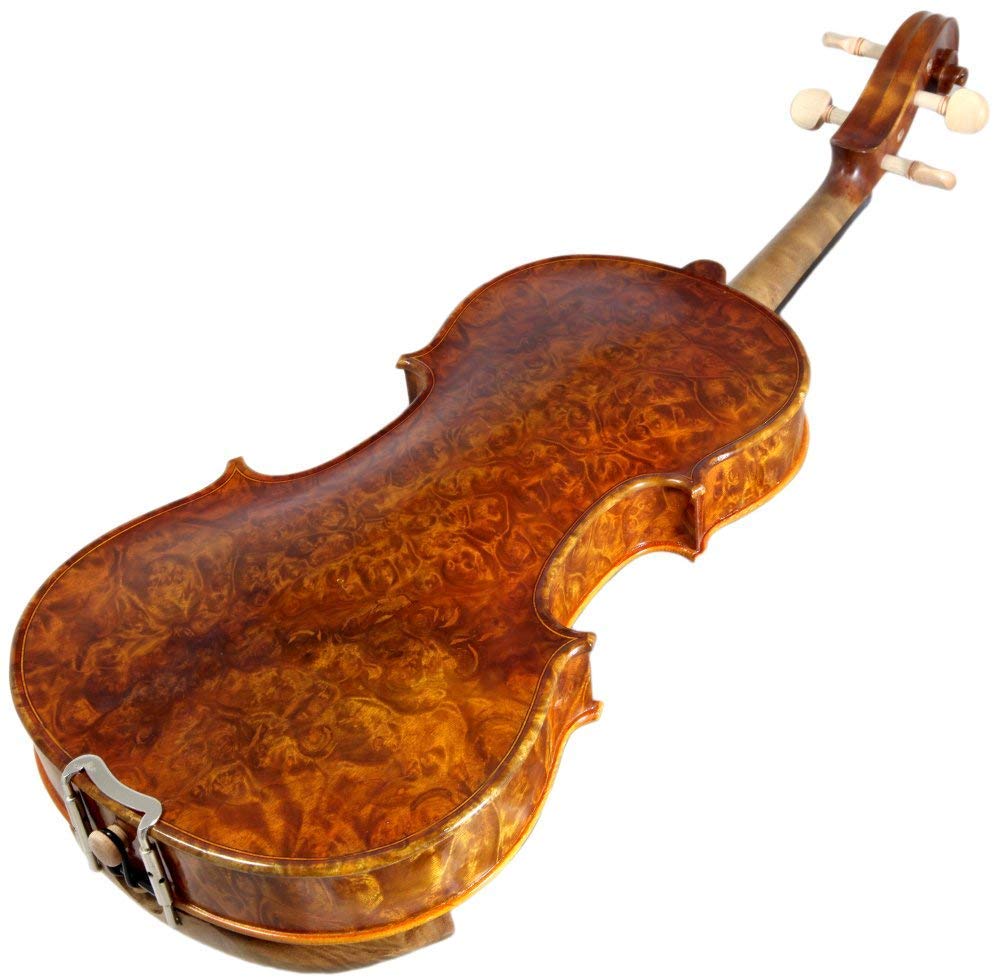 This is a very beautiful 4/4 size PTVNNY100 professional bird eye's maple back violin outfit that comes complete with One (1) high quality Brazilwood bow and a great quality oblong case that has a hygrometer. This natural birds' eye violin is hand made by master violin maker with great attention and care, and professionally set up in California and ready to play.
100% hand oil varnished finish, 100% hand-carved spruce top and highly flamed bird eye's maple back, sides, neck and scroll. This violin has beautiful inlaid purfling, and pegs, and chinrest are made from finest quilted maple wood. Ebony fingerboard with a finely made quilted maple tailpiece with one (1) high quality built-in fine tuner. The unique design and professional sound make this violin a great collection as well as an excellent instrument for intermediate to advanced violinist.
---
blank
Violin Size Chart
Lastly, to help you decide the correct size to go with, we've included this violin size chart, pick one that suit you and happy playing!
| | | | | |
| --- | --- | --- | --- | --- |
| Age of Player | Player's Arm Length | Violin Size | Violin Length(Body and Total) | Bow Length |
| 12 years and up | 23" (59cm) and longer | 4/4 full size | 14" (30.5cm) and 23"-23.5" (60cm) | 29.5" (75cm) |
| 9-12 years | 21.5" (54.6cm) – 22" (56cm) | 3/4 size | 13" (33cm) and 21" (53.3cm) | 27" (68.6cm) |
| 7-9 years | 20" (50.8cm) | 1/2 size | 12.5" (37.75cm) and 20.5"(52cm) | 24.5" (62.2cm) |
| 5-7 years | 18" (45.7cm) – 18.5" (47cm) | 1/4 size | 11" (28cm) and 18.5"-19" (48.25cm) | 22.5" (57.15cm) |
| 4-6 years | 16.5" (42cm) | 1/8 size | 10" (25cm) and 17" (43cm) | 19.25" (48.9cm) |
| 4-5 years | 15" (38cm) | 1/10 size | 9" (22.9cm) and 16" (40.6cm) | 17.75" (45cm) |
| 3-5 years | 14" (35.5cm) | 1/16 size | 8" (20.3cm) and 14.5" (36.8cm) | 16.75" (42.5cm) |
| 1-3 years | under 14" (under 35.5cm) | 1/32 size | 7.5(19cm) and 13"-13.5" (32cm) | 15" (38cm) |