Technology makes it easier than ever to learn and play guitar, We are in a age that we can find help on almost everything on your mobile phone, including apps that accelerate how to learn and practice playing guitar.
Though we are thrilled by the convenience technology brought us, we can often times be confused by so many good looking apps on the market, as a beginner, which one(s) should I use? If you have such doubt, read on, we have listed 10 of the best FREE guitar apps on the market, and they are available on both ios and Android devices.
It offers chord and tablatures for over 1 million songs- it's extremely rare to look up a song of any significance and not find it in the database. The chords and tabs are user-uploaded and rated, giving the user lots of choices for which version of the song to use.
You can easily search for any song by type, difficulty, tuning, and rating. The app is free with upgrade available, a great resource for enthusiastic guitar players who want to master as many songs as possible. It is available in Apple store and Android store, and have a very user-friendly website.
Cost: Free version and paid version available, subscription is 5.99/monthly, $39.99/yearly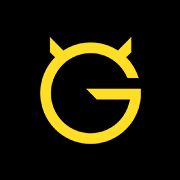 This app especially brings out clear lessons and a step by step instruction which make it even more interesting and fun. Whether you are a beginner or an advanced guitarist, this Guitar Tricks app will give just what you need to playing and practicing the guitar. When using this app you get the benefit of these features.
It's also the oldest tutorial site around, having launched in 1998. With such a long history, they can boast an archive of 11,000 lessons, with more than 700 songs. There's a reason that 1.9 million guitarists use it! Because of its powerful function, it comes at a cost, but you can fully utilize the free 2 week trail and free resources to try it out, so as to determine if this is the one for you.
Cost: 2 week free trail; $19.99 monthly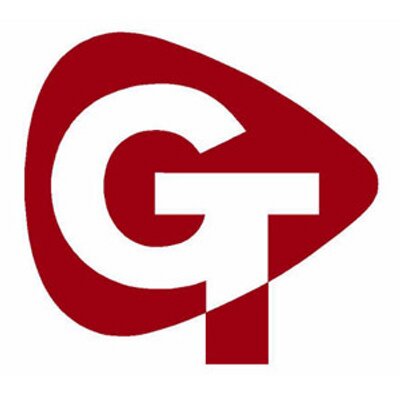 For your guitar to play properly, it needs to be tuned, whether it's acoustic or electric.
That's why we're including a free guitar tuner on our list of Top 5 guitar apps. One of the most important elements of learning to play guitar is being able to discern when a guitar is out of tune, and knowing how to correct it.
To that end, this app is invaluable. With more than 20 million downloads, you know it's popular — and for good reason. GuitarTuna is responsive, precise, and quick.
Cost: Free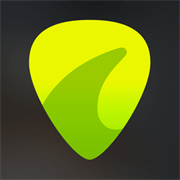 Real Guitar Free is a simulator app featuring electric and acoustic guitar sounds recorded with live guitars! Learn how to play the guitar with free chords and tabs that we have in stock for you! The app has dozens of useful options and playing modes and is a perfect fit for both beginners and mastered guitarists.
With multi-touch features and 16 built-in tracks, you can be playing along in no time. Prefer to come up with your own arrangements? You can do that too, then record them to listen to and critique later.
Cost: Weekly with a 7-day free trial at $7.99; monthly at $19.99; 12 months at $39.99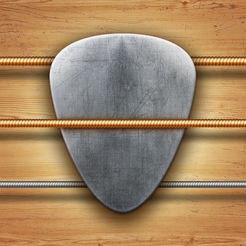 Similar to the Ultimate Guitar Pro upgrade, Songsterr takes guitar tab to another level. Rather than simply presenting plain tablature, Songsterr plays the tablature in tempo. The music scans across the screen while the song is played, allowing the player to play along in real time. Common requests from users are for the ability to slow the tempo, which seems an obvious need. Also has a huge selection of 500,000 tabs. Interestingly, they note that all tabs are accurate and there's only one version of each song (a not-so-subtle dig at the ultimate-guitar.com way of presenting lots of tab versions). A $4.99/month subscription for access to all the tab. And you need the subscription because the Free version isn't much help, only giving access to 15-second preview clips.
Cost: $4.99 monthly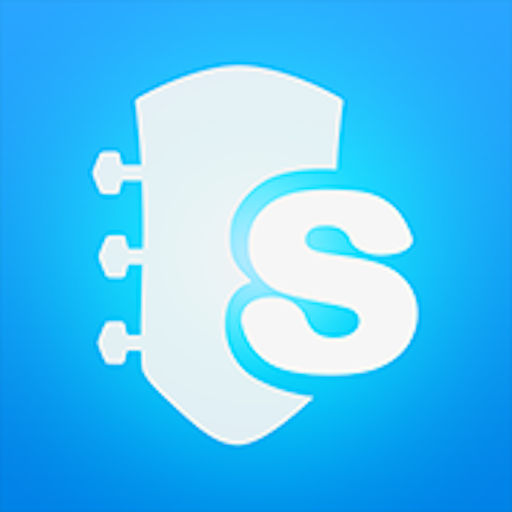 As the name implies, this app features a range of tools to help you learn guitar. It's got a tuner and a metronome, as well as thorough chord and scale dictionaries.
The app also provides a chord finder to help you fine-tune your playing, which includes scales and arpeggios. In a nutshell, it's a one-stop-shop for everything you need to not only play your guitar but actually learn it, from the inside out.
Cost: $4.99 monthly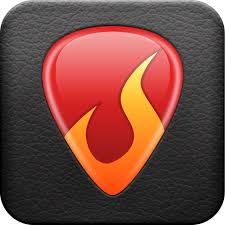 If you're a guitar beginner and want to learn chords, ChordBank is the one for you. It offers a nifty interface featuring the fingerings for each major, minor, 7th and diminished chord, and a lot more. Other apps on this list offer versions of this, but ChordBank provides the best and most essential one.
Other features include video lessons and a reverse chord finder. ChordBank is free, with a premium version that's available as an in-app purchase.