As a musician, you often time need to travel with treasured and fragile instrument, how to have it safely transported to the final destination can be a tough task, beat the aviation blues with these handy tips from the Incorporated Society of Musicians…
1. Check the airline's hand luggage policy
As entertaining as it would be to see the look on other passengers' faces as you attempt to squeeze your harp into an overhead locker, this only really refers to hand luggage-friendly instruments – like flutes, violins and guitars.
Before flying, check the airline's policy on hand luggage, and where possible, try to get written confirmation that you can take your instrument on board.
"We strongly recommend, where possible, that you contact the airline before you travel and receive written confirmation of the acceptance of instruments. Document everything and makes copies," says the Incorporated Society of Musicians (ISM).
2. Think about purchasing an extra seat
If you're carrying an instrument larger than a guitar (a cello, for example), you should purchase an extra seat for it and ask for written confirmation that this is OK.
You may get strange looks from the guy sat in the window seat, but you'll also get to look like Julian Lloyd Webber for a few hours: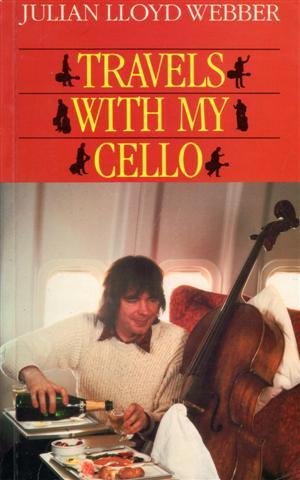 Always be JLW.
3. Pack your instrument in a hard case
Even if you're taking it as hand luggage, flimsy instrument bags are a no-no. Get yourself a sturdy case to reduce the risk of damage.
4. Remove all other items from the case
"Make sure no item other than the instrument and its accessories are in the case," the ISM advises.
You don't want any water bottles or leaky pens rolling around in there.
5. Loosen the strings
If your instrument has strings, loosen them a tone or two to allow for temperature changes – this will ease any tension on the neck of the instrument.
6. Be prepared for your instrument to go through security
In an ideal world, your instrument would be touched by no one but you and your musically adept hands. But in reality, the security guards will probably want to have a look inside the case to check nothing dodgy is going on.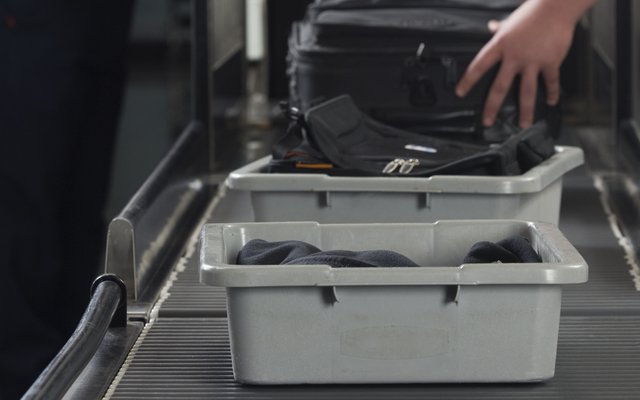 7. Don't put any liquids in your case
See: remove all other items from your case. Even if you come across some temptingly reduced liquids in the Duty Free section, putting them in your instrument case during the flight is probably a bad idea.
8. Put some 'Fragile' stickers on the case
"Ensure that there are plenty of 'Fragile' stickers on the case and that it is clearly labelled with your contact details," the ISM says.
It's less likely that your instrument will get pushed around if it's covered in these bad boys – so go wild with those bright red Fragile stickers.
9. Bring documentation
"If you are travelling with instruments that are made of rare materials, especially to the USA, be sure to read up on CITES, and prepare the relevant documentation and permits you need.
"Plus, ISM members should always carry their ISM membership card with them at all times to validate your rights as a professional musician," says the ISM.
So, if your bow is made with horse hair or your strings with some manner of gut, you might want to check you don't need a permit to take these materials abroad.
10. Photograph everything
In the (very) unfortunate circumstance that your instrument does get damaged, make sure you have lots of photos of it in its pre-flight state.
Below is a chart with detailed description on baggage policy of major airlines.
Airline


Carry-On Baggage
Cabin Seat Baggage
Checked Baggage
Alaska Airlines
Baggage Policy
Standard carry-on policy applies.
Large musical instruments may be accepted as cabin seat baggage with purchase of full adult fare.
Standard checked bag policy applies.
American Airlines
Instrument Policy
A musical instrument may be taken onboard as your one carry-on bag, regardless of its size, as long as it can be safely stowed in an approved carry-on stowage location and space is available when you board.
Instruments that are too large to be stowed in an approved carry-on stowage location, or are too fragile to be checked may still be taken in the cabin and transported in a passenger seat if certain requirements are met, including purchase of a ticket for an additional seat.
Musical instruments can be checked as baggage. Liability for damage to checked instruments is limited under certain conditions explained on the AA website and in the contract of carriage.
Hawaiian Airlines
Baggage Policy
Standard carry-on policy applies.
Passengers may purchase a seat for their fragile and/or bulky items.
Most musical instruments may be checked if certain requirements are met.
JetBlue Airways
Instrument Policy
A musical instrument is allowed in place of one carry-on item, provided it can be stowed properly under the seat or in an overhead bin at the time of boarding.
Musical instruments of a size that prevents the instrument from being handled as normal carry-on baggage will be accepted in the cabin and are subject to certain requirements.
A musical instrument will count as one piece of checked baggage and are subject to all applicable baggage fees.
Southwest Airlines
Instrument Policy
Musical instruments do not have to meet sizing requirements for carry-on items and will be accepted if they can be stowed safely under the seat or in an overhead bin at the time of boarding.
In the event you are traveling with a musical instrument that cannot be stowed safely as carry-on luggage, or is fragile in nature, you may purchase a seat for the instrument and carry it in the cabin under certain conditions.
Some musical instruments cannot be secured in a seat and must be transported as checked baggage, subject to applicable baggage fees.
United Airlines
Instrument Policy
A musical instrument may be carried on board as a carry-on item if it can be stowed safely overhead or in the seat in front of you at the time of boarding.
A customer may purchase a ticket for a musical instrument which is too fragile or bulky to be handled as checked baggage. Upright basses and guitars will not be accepted as cabin-seat baggage.
Checked instruments must meet certain requirements, including being packed in a hard-shell case.
reference: https://www.classicfm.com/discover-music/instruments/flying-with-musical-instrument-tips/