The melodica is a free-reed instrument like the harmonica and pump organ. Other names for it include the blow organ, key harmonica, melodyhorn, and pianica. It has a standard keyboard on its top and is played by blowing air through the mouthpiece that is attached to a hole in the side of the instrument. When you press any key, the hole opens, which allows air to flow through a reed. Melodicas are great for getting people into music as they are rather easy to play.
There are many different types of melodicas available in the market and selecting a one out of them would be an overwhelming task. In this article, we will show you some of the best ones, if you have set your mind on melodica, we say go for it!
SUZUKI M-37C Melodion Melodica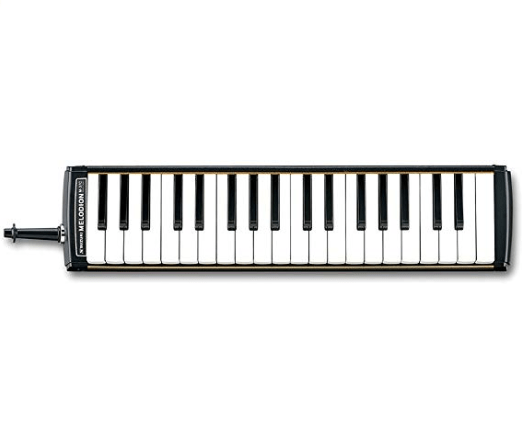 This Suzuki 37-key melodica makes for a great choice. It is mid-priced but has a very vibrant and rich sound. Due to its keyboard design and the full metal body, this is considered a professional-grade melodica.
The consistency of the key pressure is spot-on. The keys have a slightly weighted feel, which should give you better control over the notes. The air pressure when pressing multiple keys is constant as long as you're forming notes of up to three keys. It also comes in a beautiful package, which makes it an excellent item to be gifted. Even though this melodica doesn't come along with hard case, enhanced protection is offered.
---
Yamaha, 37-Key Melodica (P37D)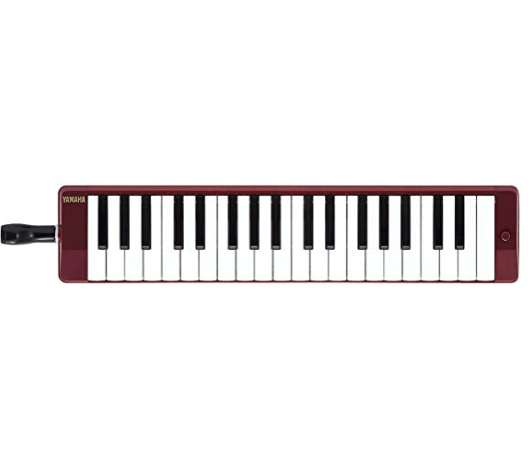 It's always encouraging to come across the Yamaha brand when instrument-shopping, and this 37 key melodica by Yamaha is no exception to that rule. The instrument itself is nothing short of beautiful, from the texture and weight to the rich almost-mahogany color of the case and chassis. Yamaha does not make crappy instruments and this melodica is one of the most well-constructed, well-presented melodicas you can find.
The new Semi Pro M-37C Alto Melodion has exceptional sound and range at a reasonable price. Featuring phosphor bronze reeds, all aluminum covers and full 37 note range. A great choice for the serious Melodion hobbyist and performer. Produce clear, full tones with solid projection and feature anti-corrosive reeds, providing stable intonation.
---
Hohner Performer 37 Key Melodica – Black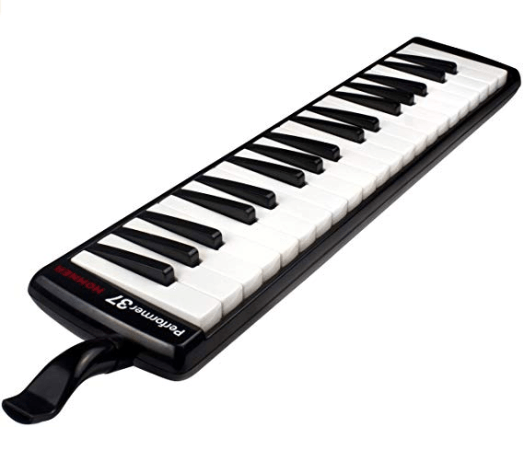 This three octave professional instrument produces a rich accordion-like tone. The pro has 37 piano keys with a tonal range of F below middle C through F. It features durable bronze reeds that wont loose pitch. It is ideal for students as well as more advanced players.
Although it is a plastic model, it's one of the sturdier Hohner melodicas. Hohner is known for its harmonicas so you can expect the quality of the brass reeds to be impressive, ditto the tonality of the three octaves. The air pressure requirement remains constant throughout, which always makes playing easier. t's light and easy to play, it has 37 keys, and it comes with its own carry bag. There's also an extension hose included if you like experimenting with playing angles.
---
D'Luca Fever Melodica, Black (M37-BK)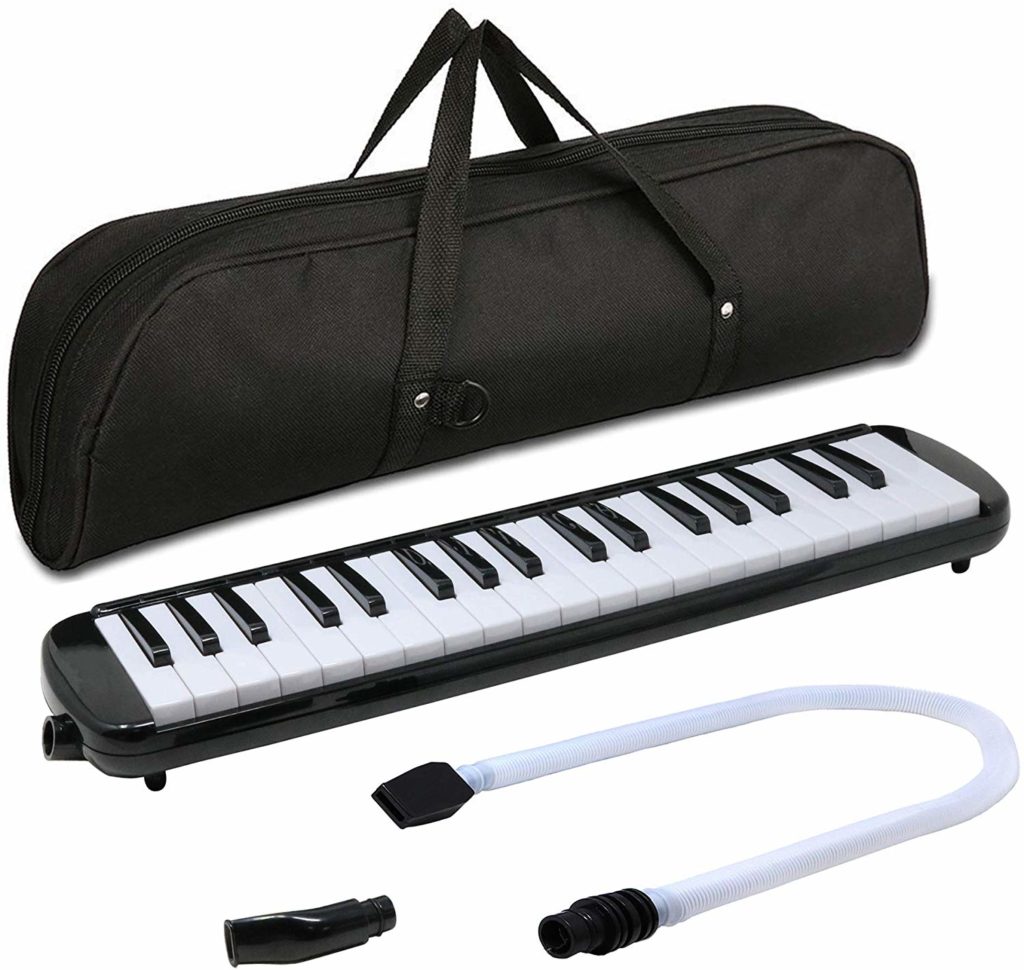 Fever 37 Key melodic with free protective bag. The melodicas or melodyhorn blow keyboards are ideal instruments for school use, solo playing or ensemble work. They are an inexpensive way to teach children the basics of keyboard playing and being non-electrical can be used in every environment. Played like a piano, the D'Luca melodic is a great wind instrument, easy to learn and powerfully expressive.
The M37 has a rather piercing tone which makes its sound unique. If only this melodica could play louder it would've been a great professional-grade instrument too. The zippered carry case seems sturdy and offers enough protection for the plastic instrument. A mouthpiece and an extension hose are included in the package.
---
Hammond 44 Acoustic-Electric Melodion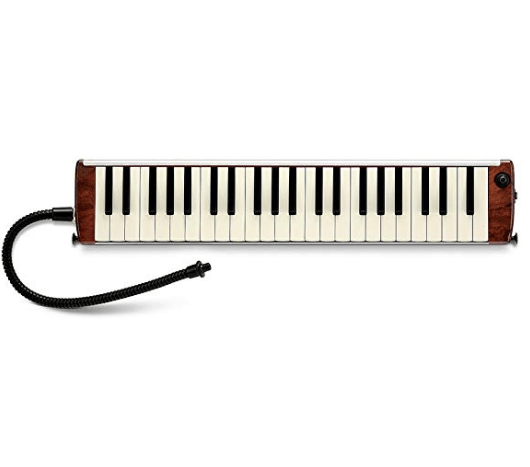 Hammond 44 Acoustic-Electric Melodion has become a popular option among individuals who are looking forward to purchase an electric melodica that offers 44 tones. It is also a popular option among professional players. It does come with a higher price tag, but most payers find that money well spent.
The keyboard of HAMMOND44 is a slightly shallower stroke. a tongue — it is quick fingering. It is a keyboard with what [ sufficient ] adapts itself to the finger in which stress is not impressed easily. HAMMOND44 builds in the pickup microphone. Sound can be brought together for a clear sound which reduced touch sound in all the zones equally [ a span ]. It is a sound which is not obtained in sound collection with an external microphone.
---
Hohner 32F 32-Key Piano-Style Fire Melodica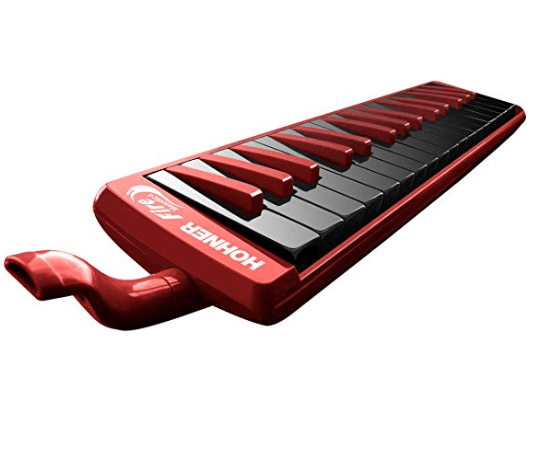 Hohner 32F 32-Key Piano-Style Fire Melodica is a basic instrument aimed at the beginner. With a decent price and good quality construction and performance, this is one melodica that the beginner can count on. It can also be recommended for the students who want to get hold of their very first lessons in playing the instrument.
This is an entry level melodica and it has not got the most durable construction. Therefore, people who are using this melodica need to be careful when using. However, the experience offered by the musical instrument is outstanding. You would never feel like you are playing an entry level melodica. And the red color is just so elegant and eye-catching, people will enjoy this instrument both aurally, and visually.
---
Yamaha, 25-Key Melodica, 25 keys (P25F)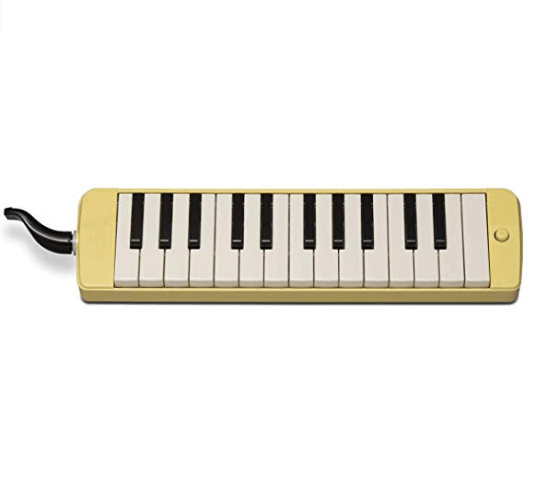 Yamaha Planica's are small piano-style keyboards that you power with your own breath that produce a sound similar to an Accordion or harmonica. With its small size and 2 octave range, The P25F is a great choice for a new musician just learning to play.
The P-25F Pianica is a small and portable instrument that's equally suited for students or adults. With a two octave range (F3 to F5) it can play the notes for many popular songs, but still be small enough to easily carry. This is a great choice for a beginning player to start their musical journey! Along with the melodica, you will get a fixed mouthpiece and a flexible air tube, a durable hard plastic case is also included to offer protection.
---
Eastar 37 Key Melodica Instrument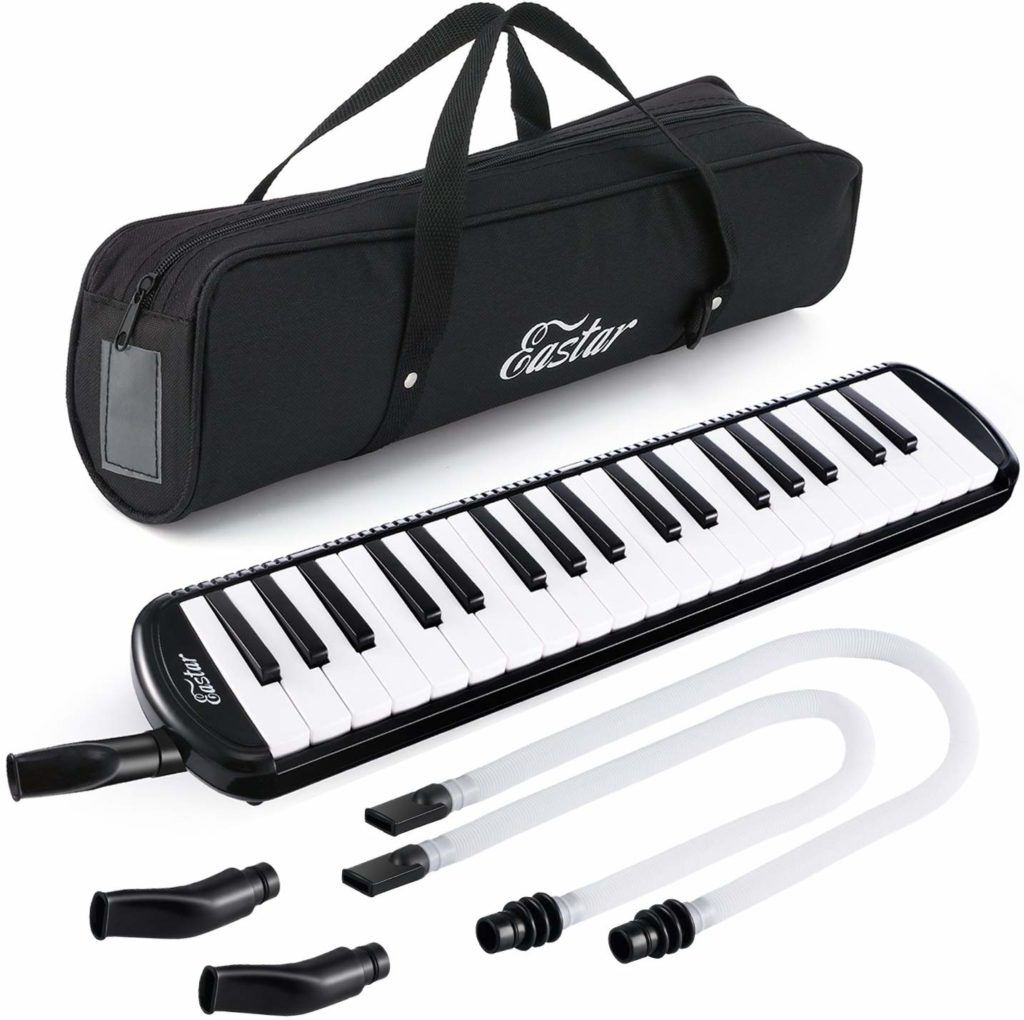 This Eastar 37 key melodica allows you to take and enjoy playing with the instrument anywhere with its compact and handy design. It can easily fit in a bag for easy portability. The body is made from ABS non-toxic engineering resin which is healthy and safe. Black body with black and white keys to give you a comfortable feeling, exquisite workmanship and durable.
Use phosphor Bronze reed and Copper Base, the better quality materials to provide users with standard tone. Enjoying high quality music education and reduce the misleading sounds of bad instruments.Comes with a good quality bag for easy carrying and storing, and tube, shoulder strap. Perfect for carrying and store. If you look for a gift for kids, it will be a great choice.