Compare with "essentials" such as guitar string, case, effect pedal, etc. you may think strap is insignificant , it won't affect the sound or really change anything, won't any strap be the same, why bother picking? Well, you are lucky if you hold that thought, because you have a good strap! If it is working fine, you won't notice anything, but if it is not, it can be really annoying, because you do not want a strap that worn out easily or feel uncomfortable wearing, that is why we have put a list of 10 best guitar straps for you, to be a good guitarist, every detail counts.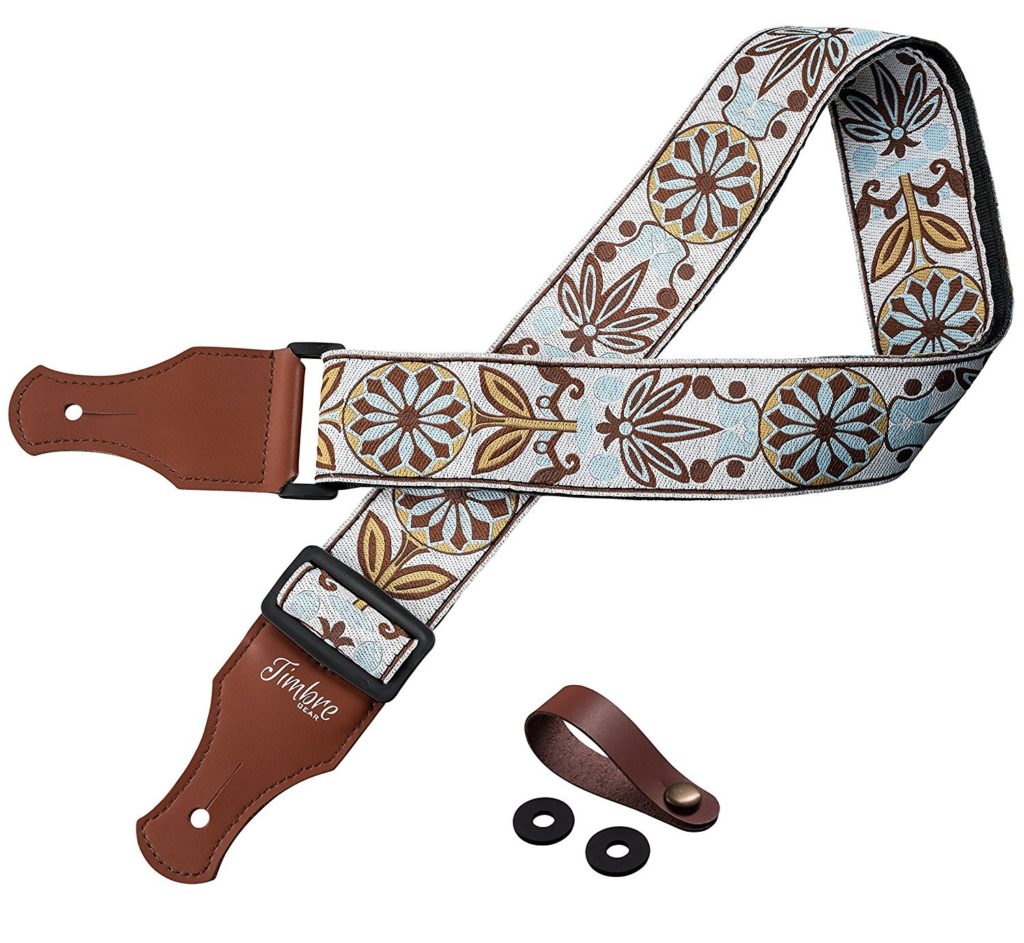 This is a stunning woven and embossed strap set from TimbreGear which makes for a highly versatile choice. It includes a high quality genuine leather strap button to give the wearer more choice over how they want their instrument to hang. It is a one of a kind design that adjusts for men women and children. It is 64 inch length and 2 inch wide and suitably comfortable with it soft and comfy composition. It it backed with a smooth and durable woven backing. It can be used for acoustic or electric guitar as well as bass.
---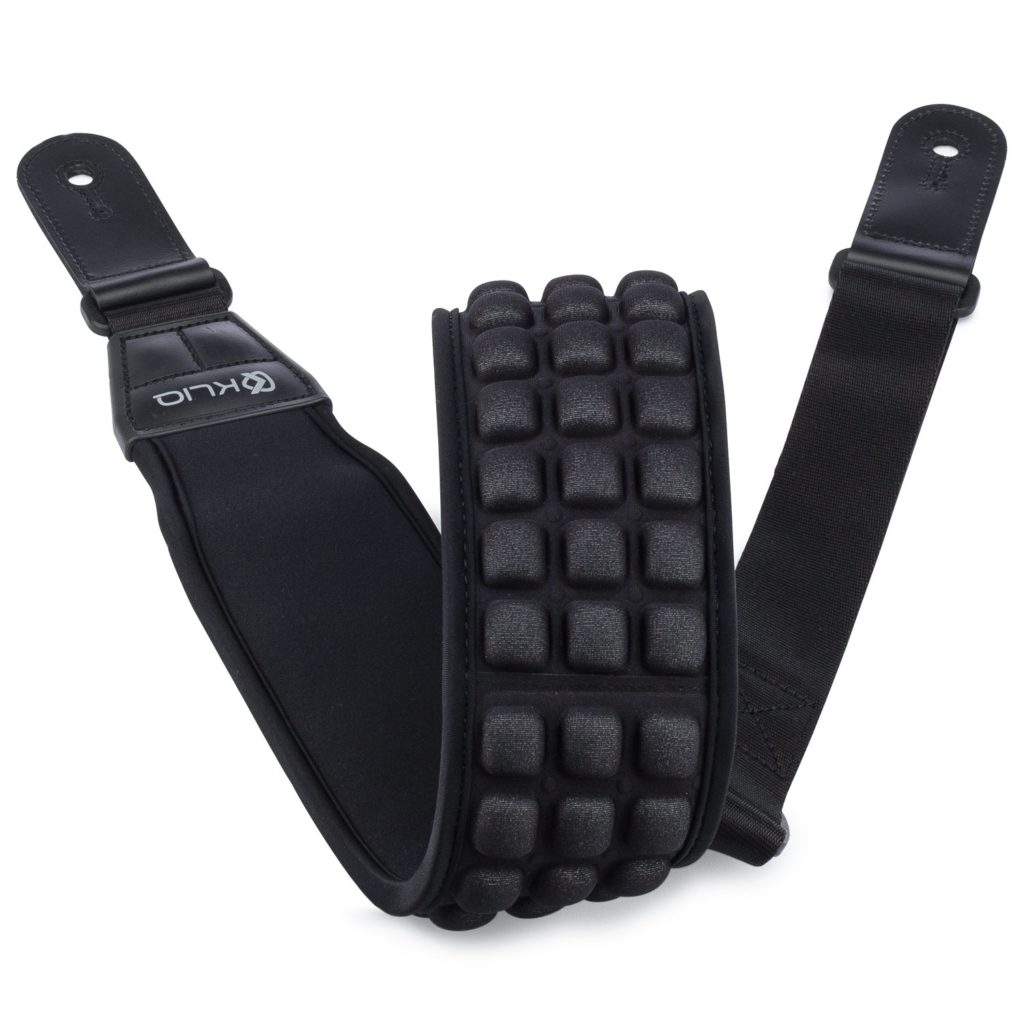 This cool strap take a load off your shoulder with AirCell technology. The unique air cells on the underside of this strap offer flexibility and cushion that deliver unparalleled lasting comfort. The 3″ wide neoprene shoulder pad disperses the weight of your instrument evenly across your shoulder and back, allowing you to play for longer periods without strain or discomfort. By trapping air with specialized materials, this strap lies smoothly on the shoulder and back, moves easily on clothing or skin, and wicks away sweat to allow your shoulder to breath.
---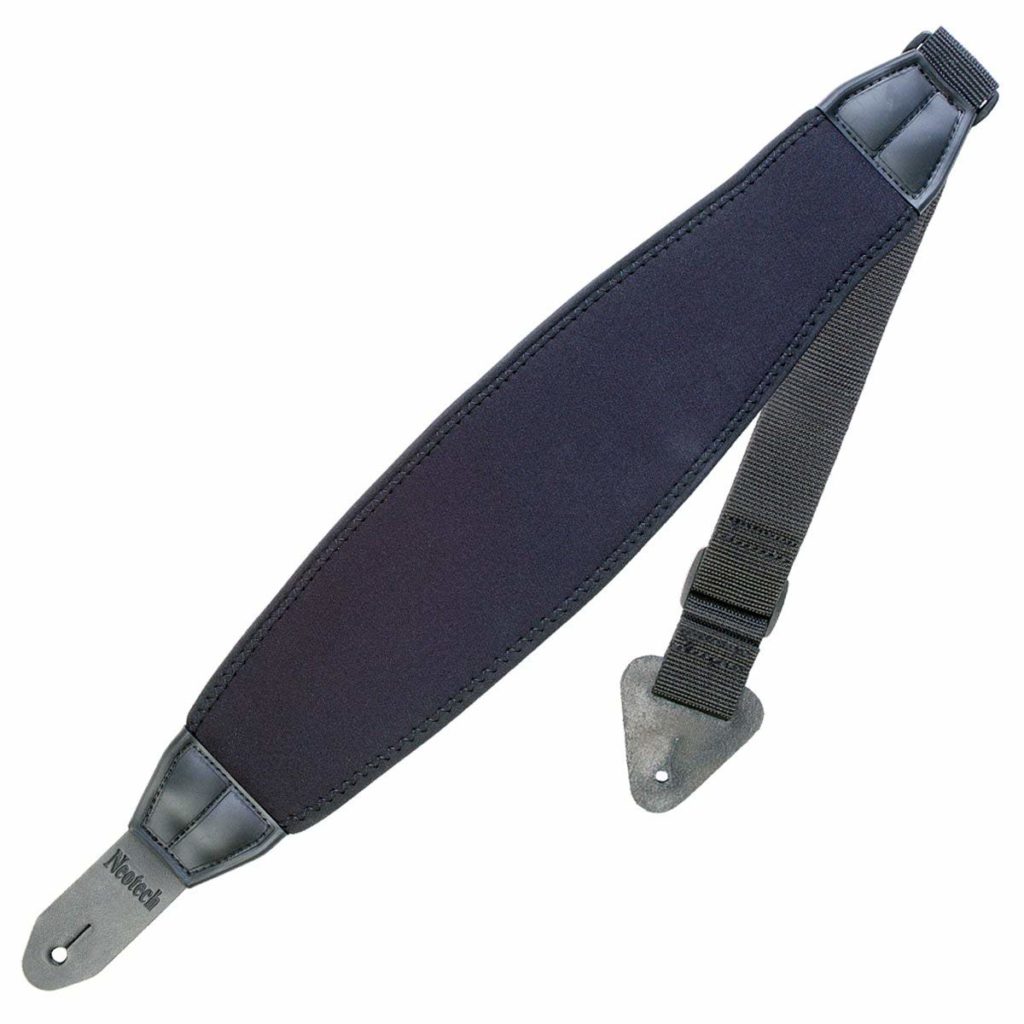 Is your guitar a pain in the neck? You need Mega comfort. The 4 in. -Wide Neotech Mega bass strap features a weight-reduction system and a comfortable design so you can play for hours on end without discomfort. The longer Neoprene pad with Patented control-stretch system gives you more cushioning across your back and shoulder than other straps. Plus the Mega bass strap has an extra layer of foam padding. The attachment is top-grade leather so you can rest assured knowing your bass is secure. Fully adjustable from 36 to 45 in.
---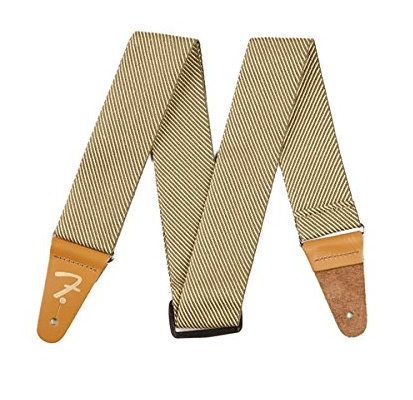 This attractive strap is a very affordable but solid offering from Fender and something a little different to the basic all-black straps that dominate the budget market. The strap itself is made from a quality tweed material, which offers a comfortable feel, great strength and cool retro visuals. It is fully adjustable (from 44" to 49.5") and features genuine leather ends which fit snugly to the guitar's strap buttons and feature Fender's cool F logo in gold.
---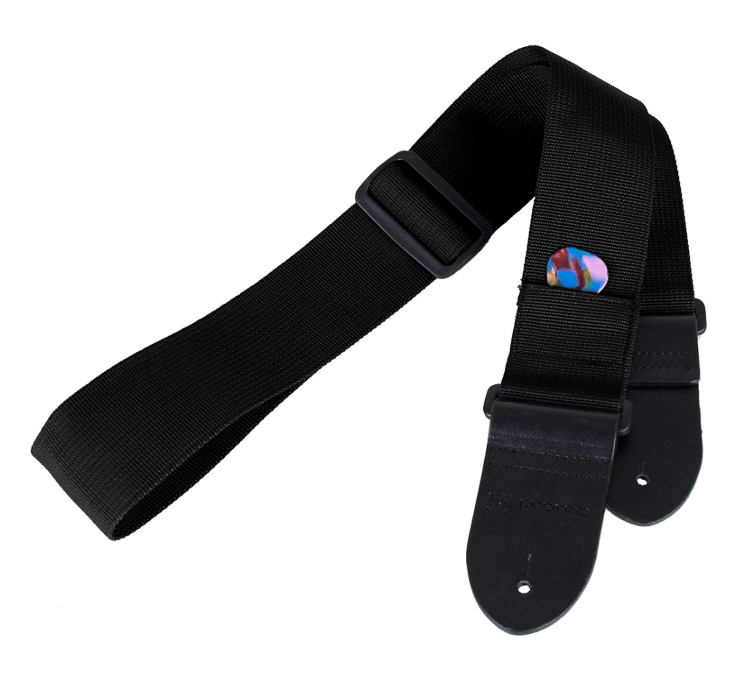 Whether you're looking to keep your instrument safe while traveling or at the club, this lock will rise to the occasion. Resettable combination lock with chrome nickel finish. Keep the contents of your case safe from prying fingers with the protect combination lock. This resettable combination lock features a chrome nickel finish and works well for locking your case while on stage or while it sits in the instrument locker room at school.
---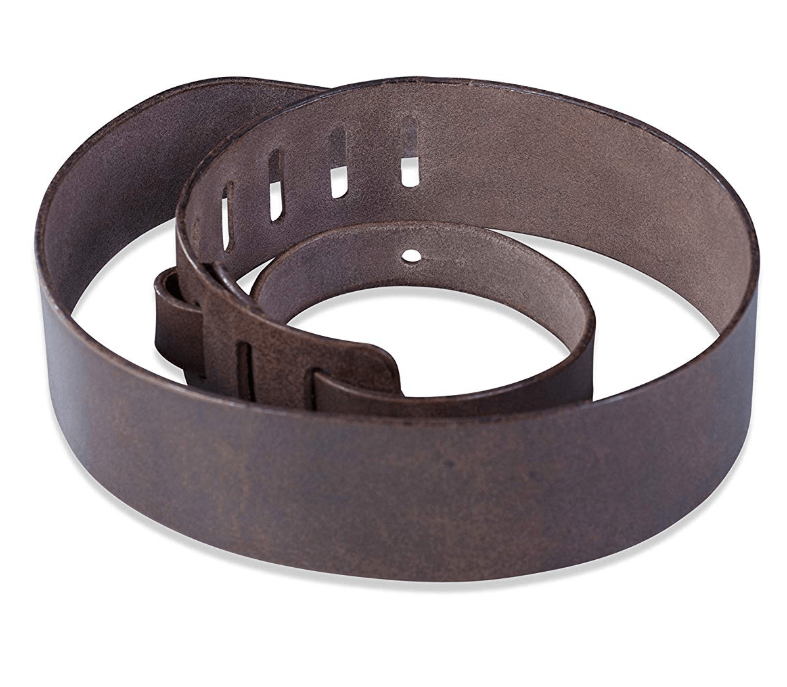 Simple and elegant. The M17D-DBR is hand-crafted to last for generations with a distressed weathered look. This strap provides excellent support without any additional bulkiness. The ladder style, feed-thru adjustment adjusts from 41" to 55" in length for the perfect playing height and wrist position. Crafted from the finest hand-picked, premium genuine leather for uncompromising comfort and durability. The back of the strap is rough tanned leather which provides a surface with some grip, perfect for the musician who prefers a more stable feel while playing.
---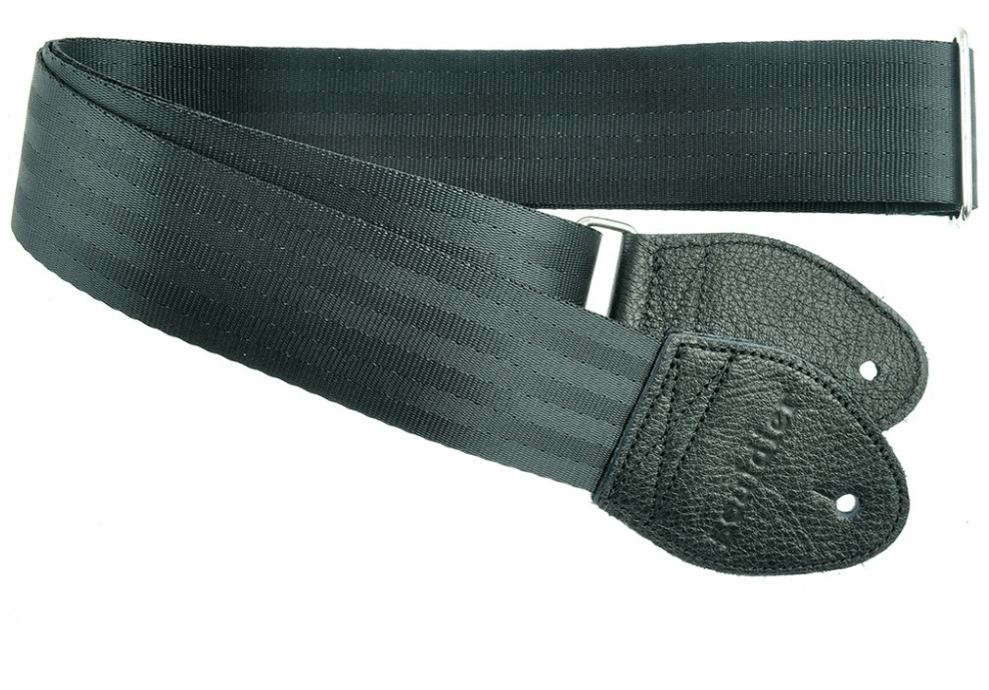 Using recycled seatbelt, original vintage materials, and salvaged leather and vinyl, Souldier goods are Handmade in Chicago by excellent team of crafters to be strong, luxurious and eco friendly. Designed to last for world tours, these straps are created for gigging musicians. Souldier even offers a lifetime warranty on the strap ends. By purchasing a Souldier guitar strap you are admitted to the club of the best professional and aspiring musicians in the world. Made for artists by artists, Souldier guitar straps are your 'go to' for a high quality performance strap with unbeatable taste.
---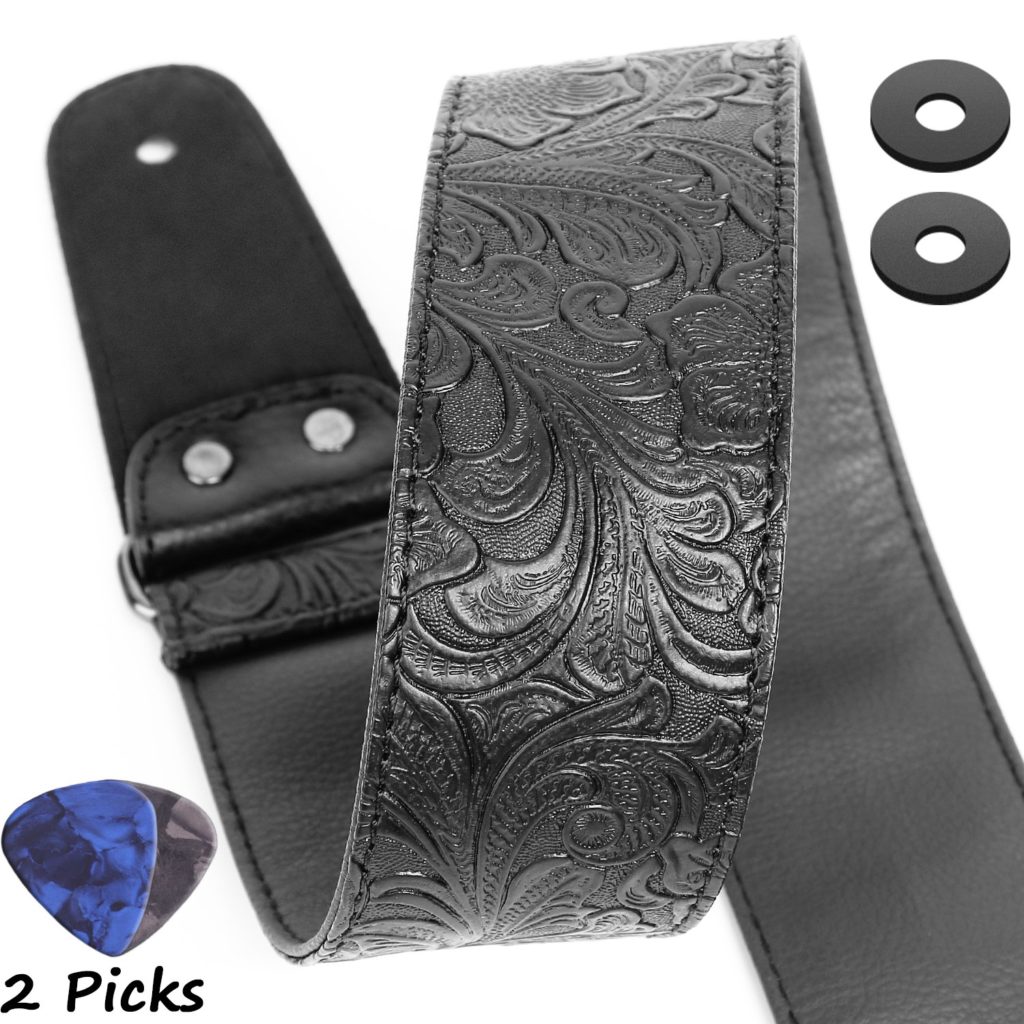 This top grade guitar strap leather ends can last long and can withstands the rigors of everyday use.Leather holes are built to avoid deformation/ open or release after long time of use.and keep it holds your guitar well and safely.Do not suggest guitar strap with pu leather ends for your electric, gibson or any heavy and expensive guitar. But this strap will work great. Note: It may have a smell of the PU leather, but will be quickly gone after few mins.