Cellos are very heavy and fragile instruments, having to put them away in cases everytime after practicing can be very annoying, and more so if you just need a water/bathroom break in between sessions, it will be a huge life saver to have a cello stand handy, so your cello can rest safe and sound waiting for your return. Cello stands easily hold up your cello so storing your instrument is as simple as putting your cello on the stand.
It is worth noting that some cello stands are designed mainly for 4/4 cellos, while some others are adjustable and suit cello of all sizes. In this article, we have summarized a list of 8 best cello stand available, read on and find the one you have been looking for.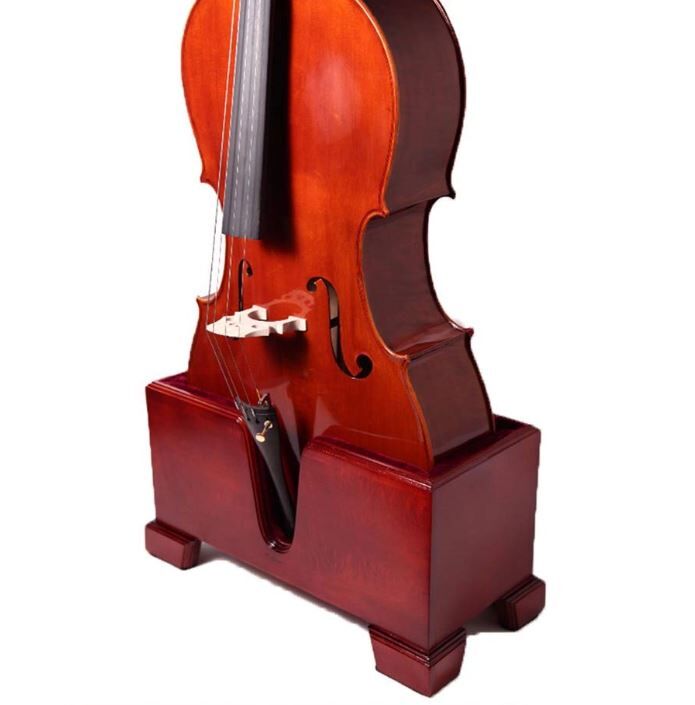 If you're looking for an elegant, but semi-permanent cello stand, this Paititi premium mahogany wood stand should make the cut. It is handcrafted from solid mahogany wood and has an elegant finish. The interior is lined with velvet and foam padding to ensure the safety of your cello. Bow holder at left corner help store your bow.
This stand is good for 4/4 full size cellos, but can be used to store smaller cellos as well. It interior lined foam will protect your cello from scratch and elegant mahogany wood being a great decoration and display to match your home style.
---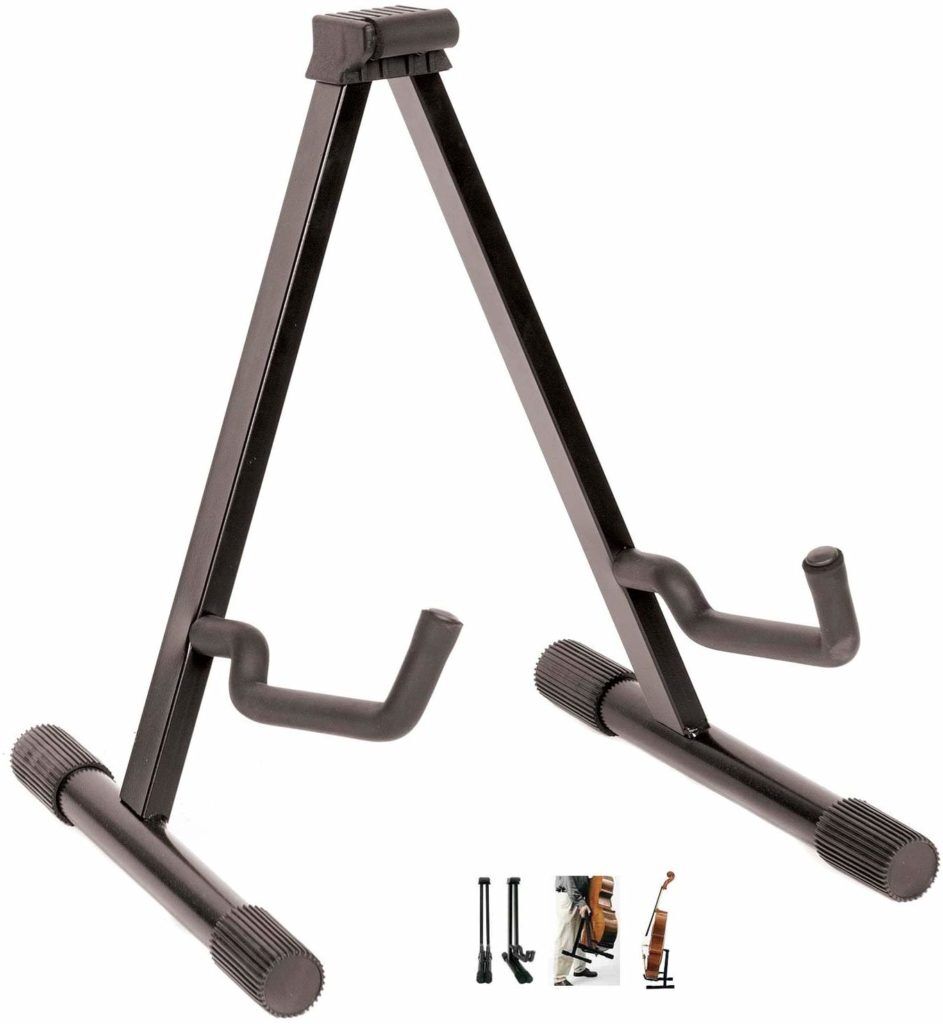 This handy, collapsible cello holder is made of sturdy, anodized aluminum with protective foam rubber at all contact points. Simple, easy, and safe to use. While it does not include a bow storage area, it makes efficient use of space and looks inconspicuous even when it's holding an instrument. This stand is well padded with protective foam rubber at all contact points.
This cello stands feature solid metal construction and are capable of holding all the cello sizes. It holds cellos elegantly and the rubber grips on the bottom help to stay in place even on the hardwood floor.
---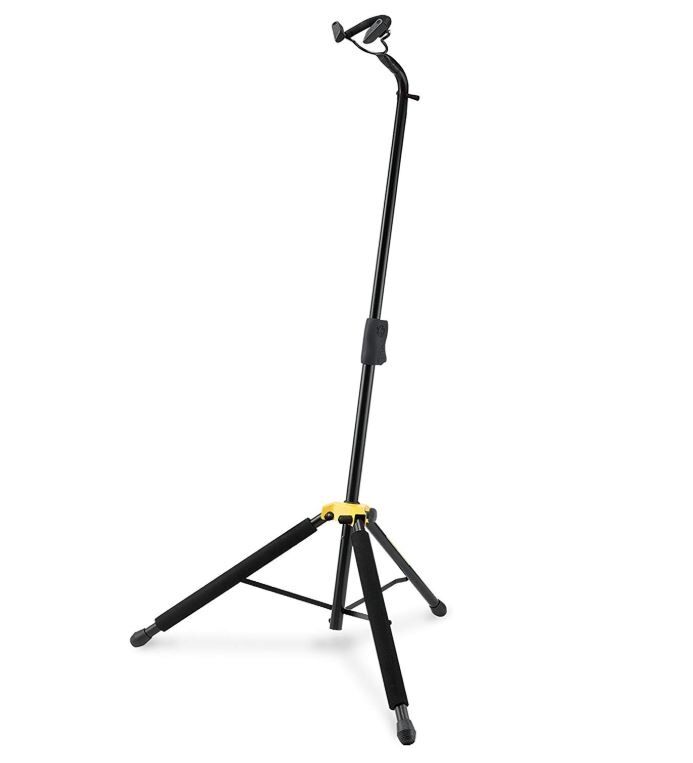 The HERCULES Cello Stand DS580B features the Auto Grip System (AGS) yoke that safely holds the peg box and is equipped with Specially Formulated Foam (SFF) rubber covered legs to protect the instrument at all contact points. It has comfort grip for easy height adjustments that would suit cellos of all sizes.
The slim and narrow design is extremely solid, sturdy and versatile as height is adjustable for different sized instruments with its size being 7.2 x 28 x 4.9 inches. It weighs 2.2 kg and is easy to use and offer maximum protection, making it your perfect partner on crowded stages and offering piece of mind that your cello will not be bashed.
---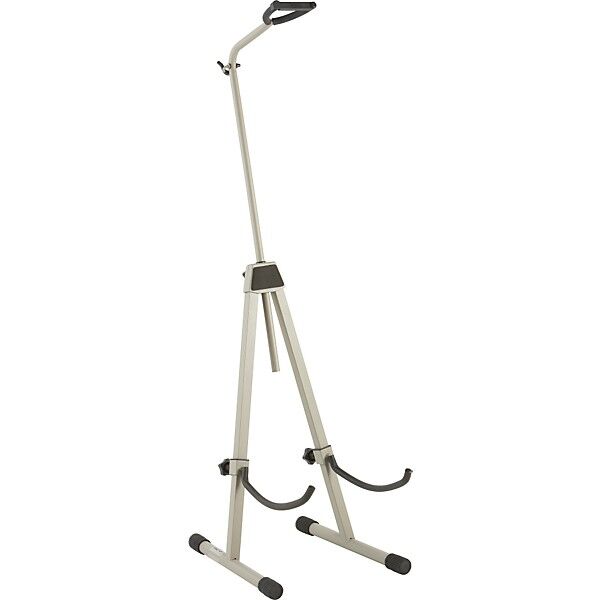 This great Ingles adjustable cello and bass stand allows you to keep your instrument and bow, with its endpin extended, always ready to play. Folding nearly flat for storage, It features two height-adjustable cushioned arms to support the instrument's bottom and a third with a safety bar to secure the neck.
The bow hangs from a cushioned hook out of harm's way, behind the instrument and off the floor. Grip knobs for easy adjustment of stand height. It is very sturdy and weighs 10.6 pounds, fully adjustable that perfectly fit all bass and cello sizes offering maximum instrument security.
---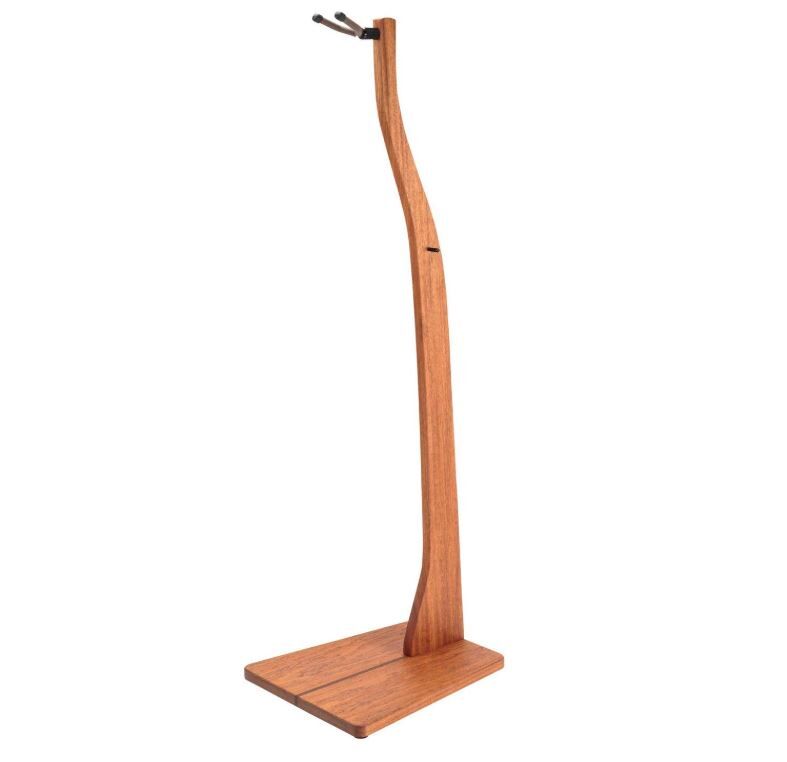 Classy, stable and American-made, the Zither Floor does double duty, enhancing the ambiance of your space as it protects your beautiful stringed instrument. Offering four feet of clearance between the base and cradle, you can use it with a cello of any size. Handcrafted using premium solid wood, furniture-quality stands that last a lifetime.
Display your cellos with confidence. Features the USA-made String Swing cradle, the finest available, safe for nitro finished instruments. Fast and Simple assembly. Requires only a Phillips head screwdriver while being extremely elegant and functional at the same time .
---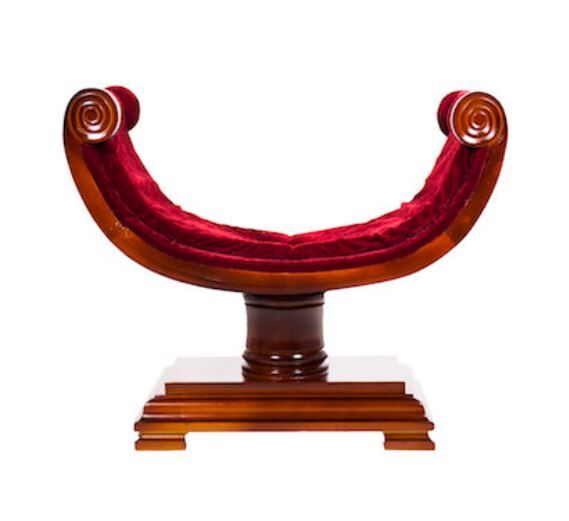 This cello wood carved stand truly turns your instrument into a sculptural and decorative piece while also providing you full playing convenience. Your instrument no longer needs to be taken from a case and then put back into storage each time you wish to play or practice; your cello is ready to play at an instant and it provides a gorgeous display in your home.
The stand is nothing short of ornate: It is beautifully and expertly made. Carved scrolls hold the instrument securely in place, while lush velour lining and padding cradles your instrument without damage. It is made to easily house your full size cello, securely.
---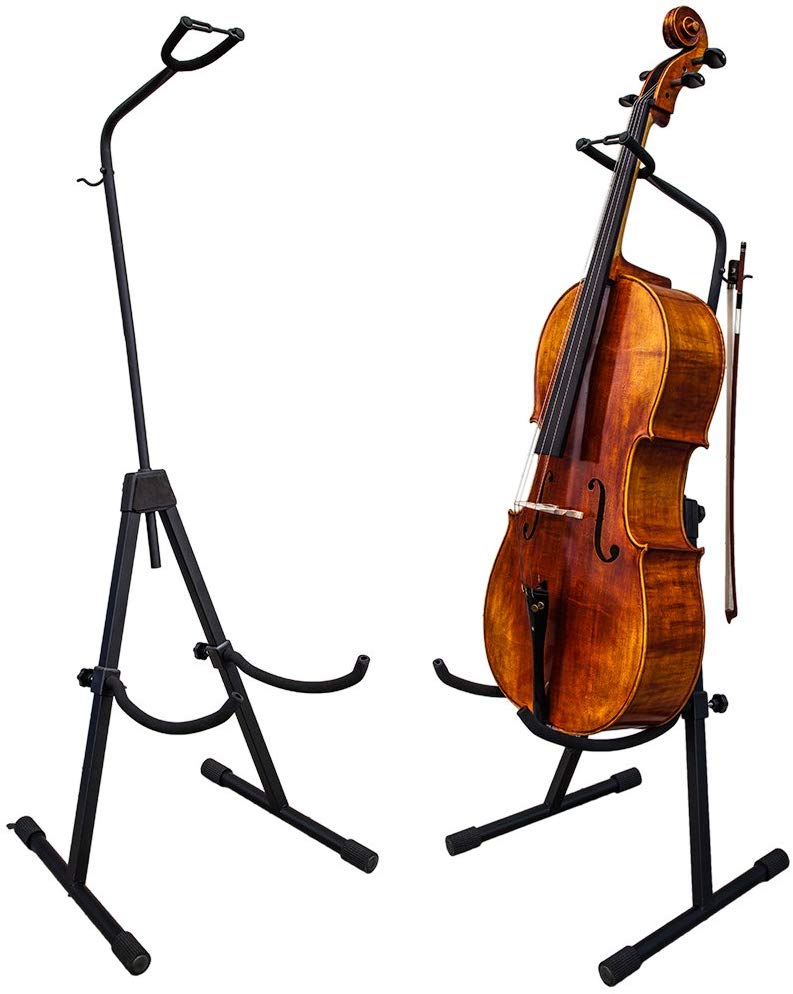 Here is another fantastic option and if you are a dedicated cellist, then you are no stranger to the name PAITITI. The remarkable completely adjustable solid stand offers perfect fitting solution all cello sizes, it is acoustic or electric, personal rocking or concert, it has got you covered.
This stand securely locks your cello or bass safely in place with fold-down safety bar, the padded contact points offers your instrument a better protection, it is fully adjustable sturdy stand fits all cello sizes, easy fold and open, convenient for carrying around.
---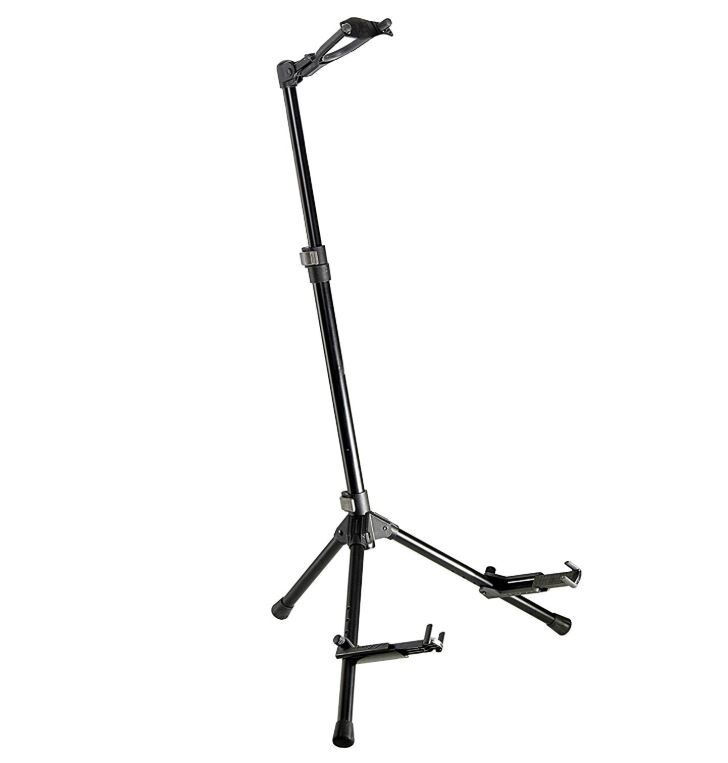 A strong tubular steel stand with adjustable arms to accommodate most full size cellos. This cello stand can fold to be very compact for traveling musicians. Great for on the road, at home or even the studio. This stand is a tabular steel frame with bendable supports to upkeep cellos of full size and feature quick clamp levers for easy adjustments.
This stand folds up much smaller to effortlessly be put away into a case or container and is highly travel-friendly and weighs 2.4 pounds. The design is compact and lightweight and offers low profile so your instrument can be the center of attention with size being 23 x 4 x 4 inches.