Though you may argue that you do not need a strap to be able to play, but a strap can surely help you play more easier and comfortable, especially on stage, whenever you feel like a pause and interactive with audience, you do not have to put your instrument away, because the strap will help you catch it and you are free to improv or do anything that make the play more joyful and fun!
Today, we've summarized a list of 6 fantastic ukulele straps for you to go through and select from, they are the most popular ones currently available in the market, tested and welcomed by uku players of all levels.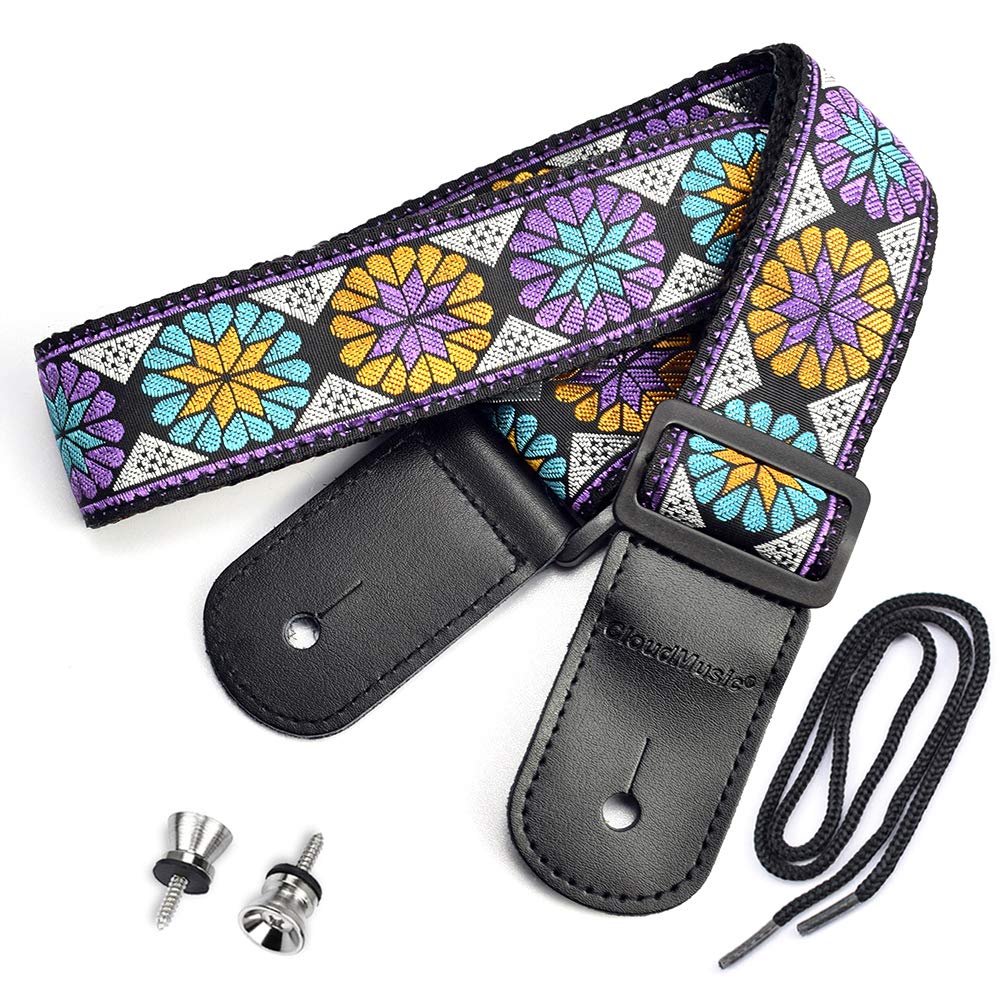 These are high quality ukulele strap with material of cotton and leather offered by CLOUDMUSIC. They come in 6 inique pattern designs,with comfortable and easy usage. These straps are fully adjustable and can be extended from 28" to 49". It works perfectly well with all size ukuleles. And an extra bonus, this strap comes with free strap button.
Material of cotton and leather
Adjustable from 28" to 49"
Free strap button included
---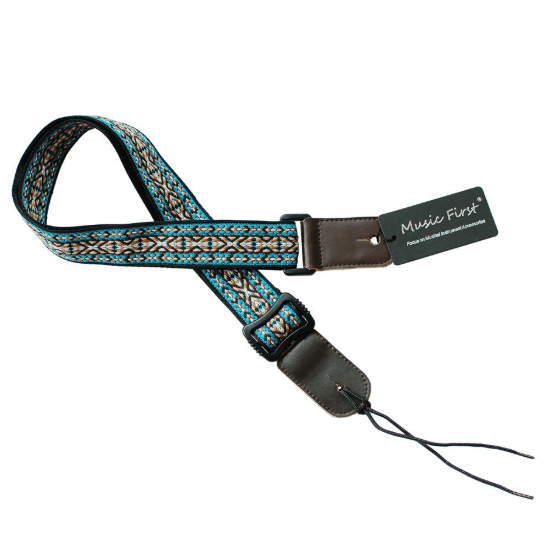 This ukulele strap is high quality, obviously well made, and attractive too. The inner side is made from cotton to give you some comfort as you place it on your body. The outer side though comes in genuine leather for beauty and strength. It is also adjustable and fit well with all size ukuleles.
Genuine leather material
Adjustable from 28" to 49"
Free strap nail included
---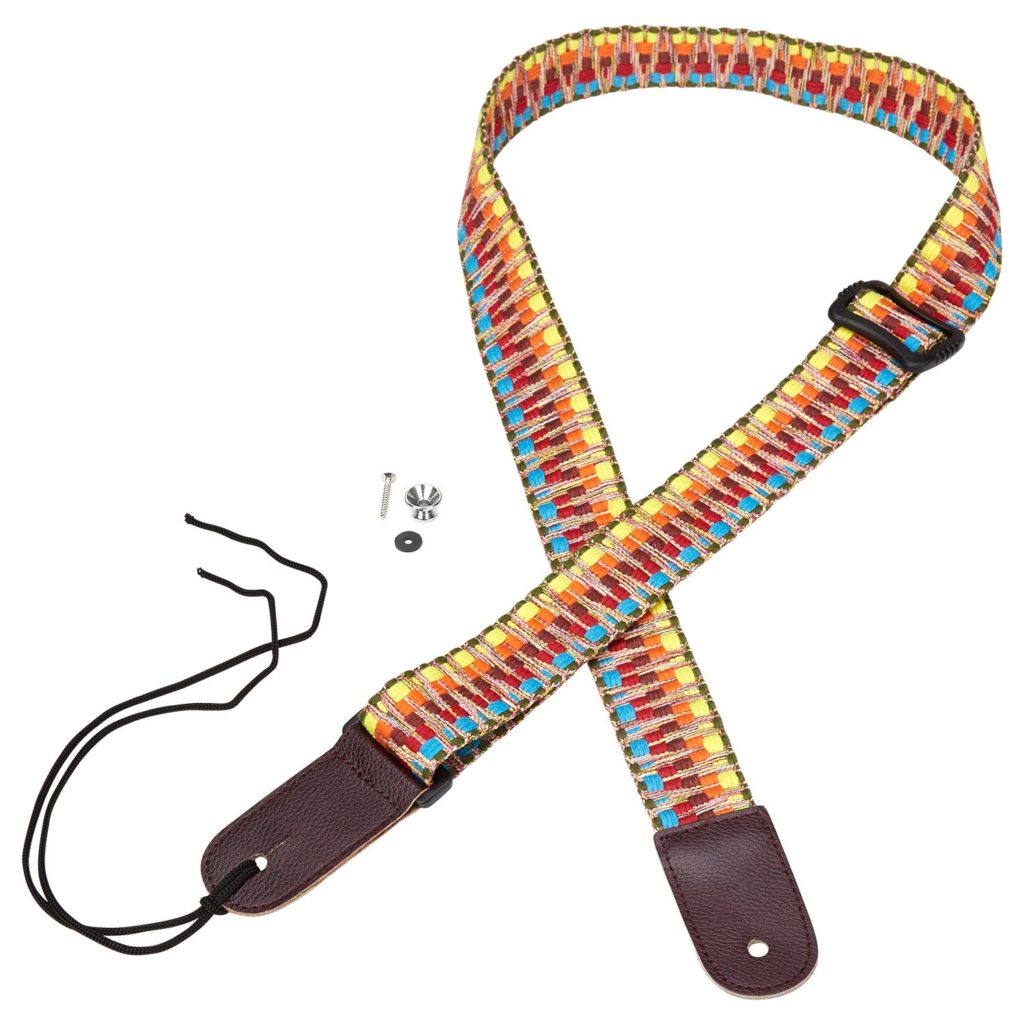 This uke strap from Mugig is very beautiful and made of high quality material,, the 1.4″width soft and thick jacquard weave Cotton provides maximum comfort on your shoulder,no slide during playing. It provides maximum comfort for standing situations.Adjustable from 30″(77cm) to 53″(136 cm) makes it suitable for everyone.
1.4″width soft and thick jacquard weave Cotton
Adjustable from 29.5" to 53"
Free extra string and strap nail included
---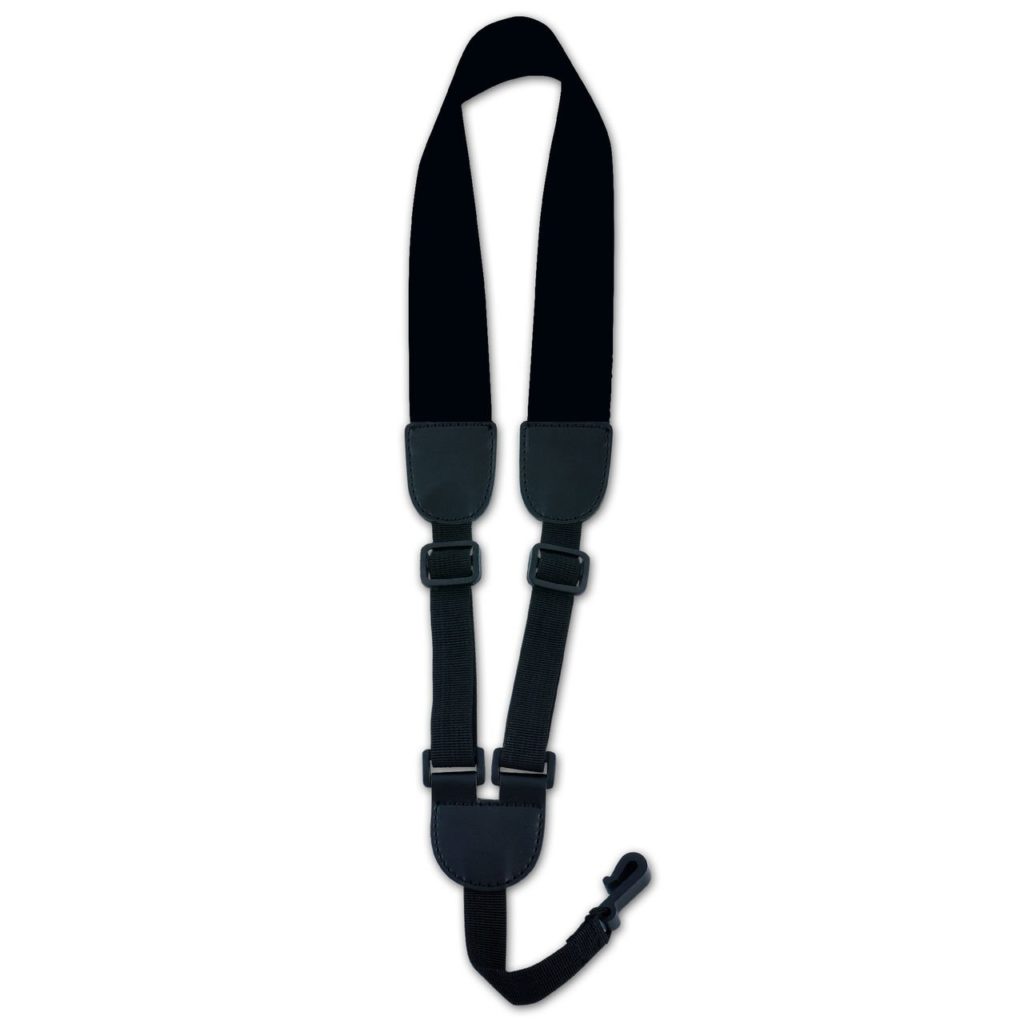 Moozikpro Hawaiian style ukulele strap wit wide adjustment range from: 36″ (93 cm) to 65″ (165 cm) to fit any player. Easy to use button-free design – just clip it on and it is ready! Compatible with most ukuleles: soprano, concert, tenor or baritone (not suitable for Flea Ukuleles). Made of high quality nylon strap, strong ABS clip and genuine leather ends.
Button free design
Adjustable from 36" to 65"
Nylon strap, strong ABS clip and genuine leather ends
---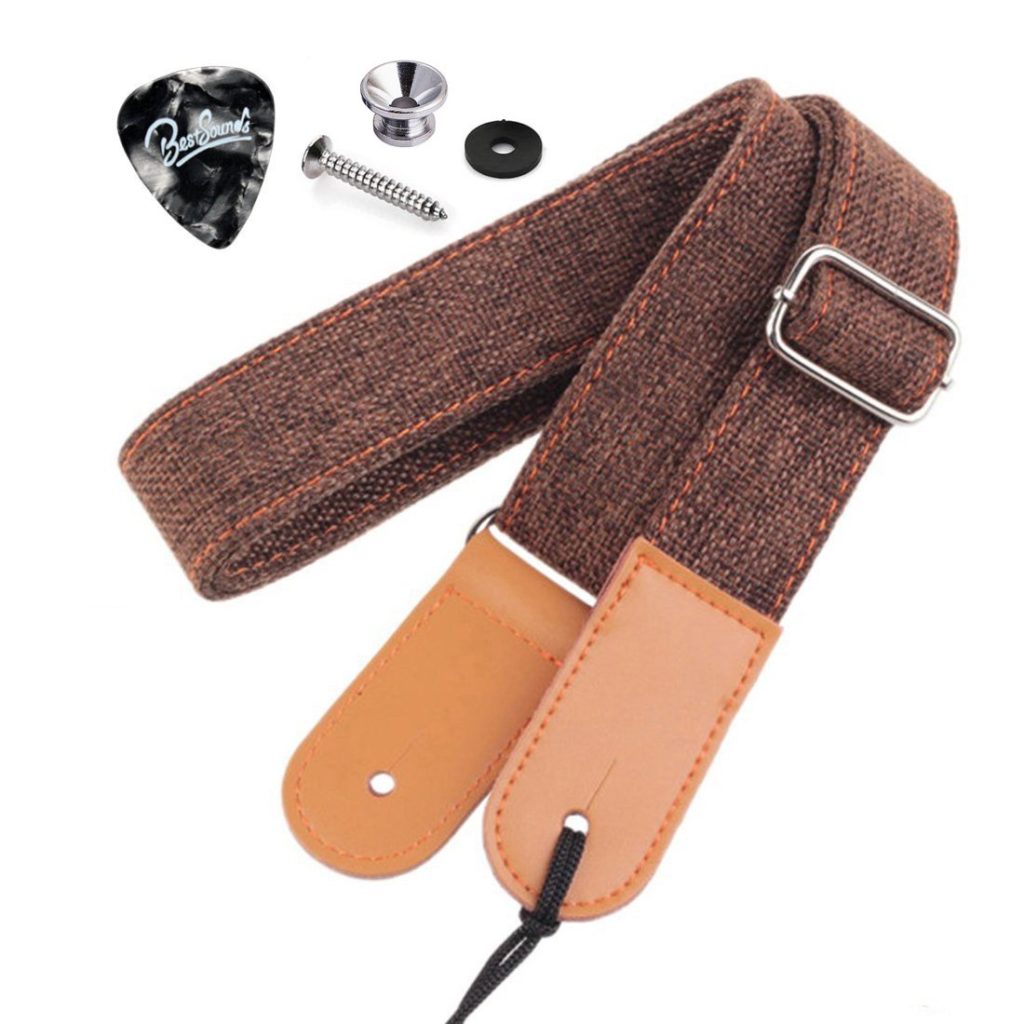 1.5 inches width,maximum comfort provided by the 100% cotton-linen woven strap,won't slide during playing. The ukulele is light enough and small enough that the performer can "trap" the body of the ukulele against themselves with their strumming forearm, keeping the instrument upright. Works well with all size ukuleles(Soprano, Concert, Tenor, Baritone); also fit for mandolin, banjo
1.5" wide cotton-linen woven strap with leather end
Adjustable from 29.5" to 51"
Free strap button and random color pick
---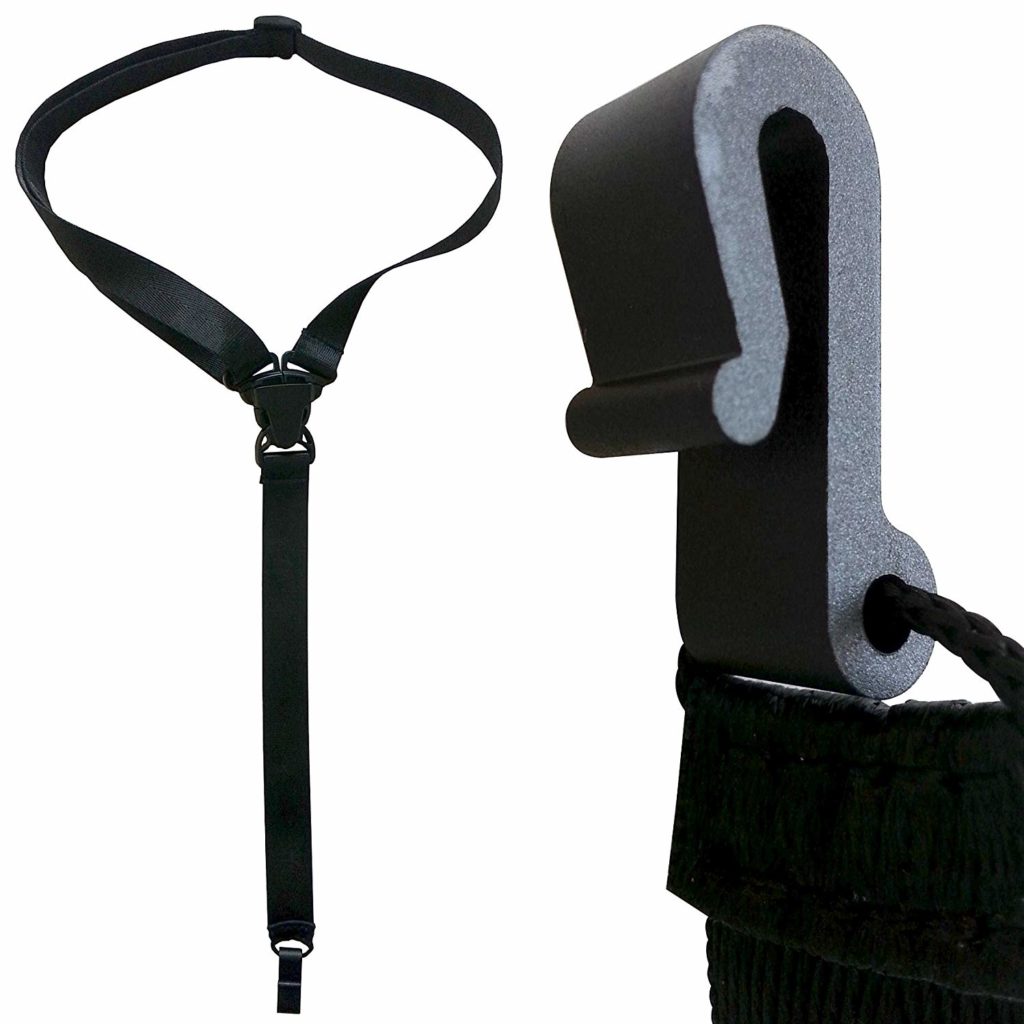 Hassle free way to hold your ukulele steady without needing to drill holes or use glue or tape to use the strap. Two different positions to use (around neck, or on shoulders). Features cutting edge innovative methods to use this strap which is not suggested by other similar products. Comfortable to wear, solid, durable, portable, & light weight.Very easy to use.
Button free design
Adjustable from 34" to 51.5"
2 free picks included and bonus ukulele video lesson