One of the great things about playing an instrument is how it allows you to express your unique personality. You can do this in the type of music you play or even in the kind of instrument you decide to play. That's why instruments like the electric violin are so attractive; they are unique in sound and appearance. If you want an instrument that sounds great, looks cool, and allows you to stand out from the crowd the electric violin is a wise pick. It has the elegance of a traditional violin and the power and flexibility of an electrical instrument.
When choosing a beginner's electric violin, often the main deciding factors will be a combination of affordability and comfortability. So this means that you should be looking at both how much a beginner violin costs, as well as how it feels to play. In this article, we have listed ten of the best electric violins, hope it helps you narrow down your selection significantly!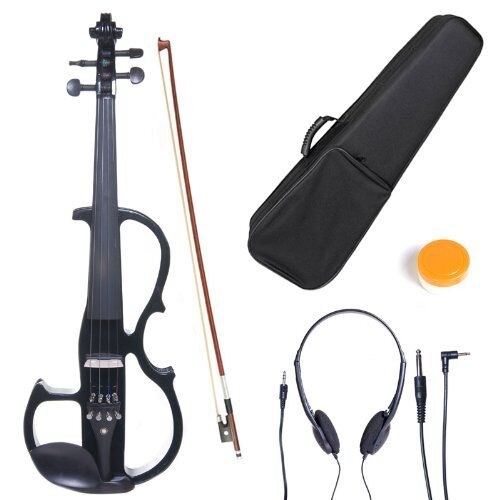 The Cecilio 4/4 CEVN-2BL Solid Wood Blue Electric Silent Violin is a continuation of the CEVN series of metallic violins with incredible features for the beginner. It is suitable for recording or practicing in the studio, stage, or elsewhere.
The violin offers excellent style and functionality for violinist at all levels creating in them the ability to practice with the best motivation and without disturbing others. As for accessories, this violin comes with a nice case which is also sturdy, plus a pickup, aux cable, headphones, bow, and rosin. Overall, it all depends on how and what style you play and what effect you get. This violin is perfect for a birthday present and extremely suitable for high school violin orchestra.
---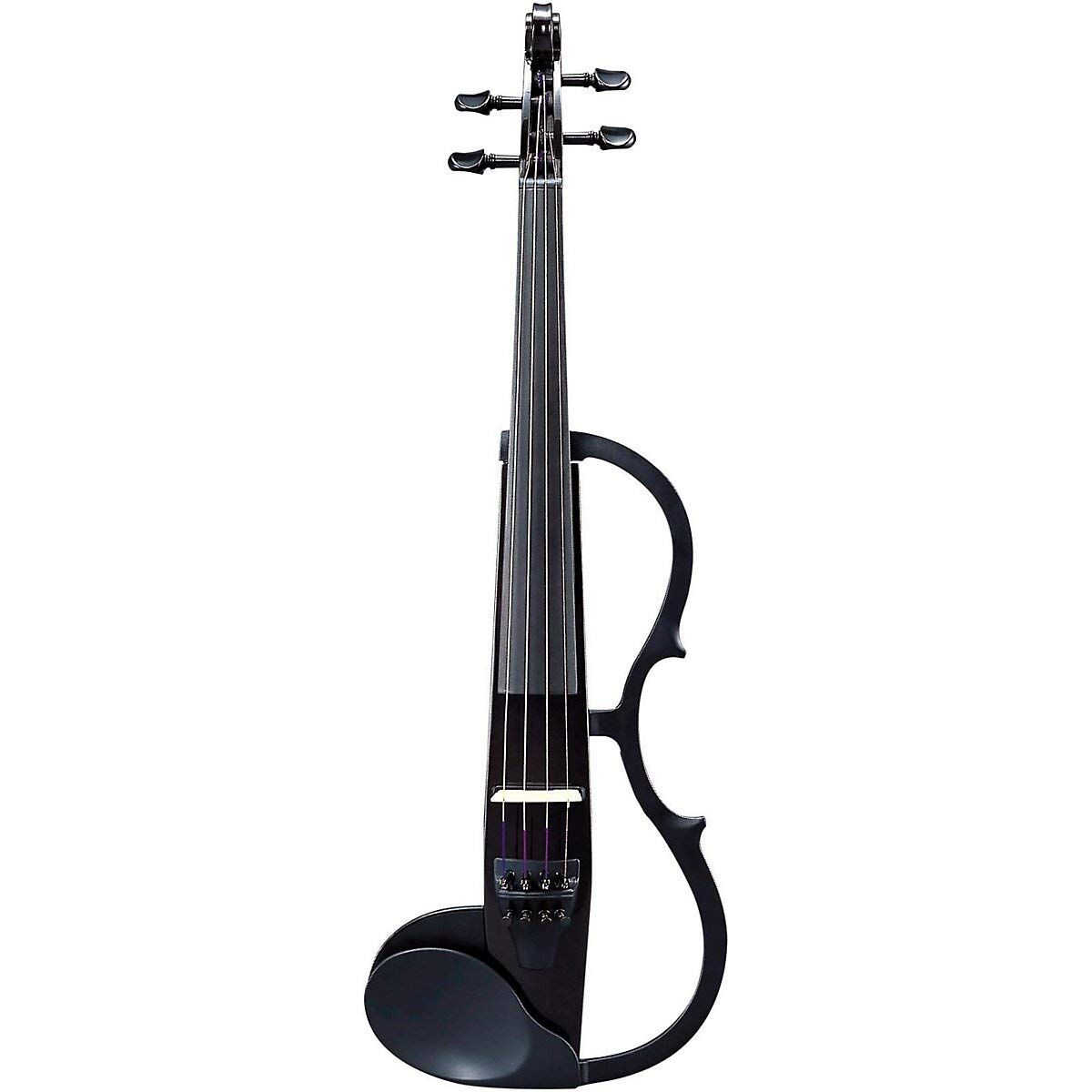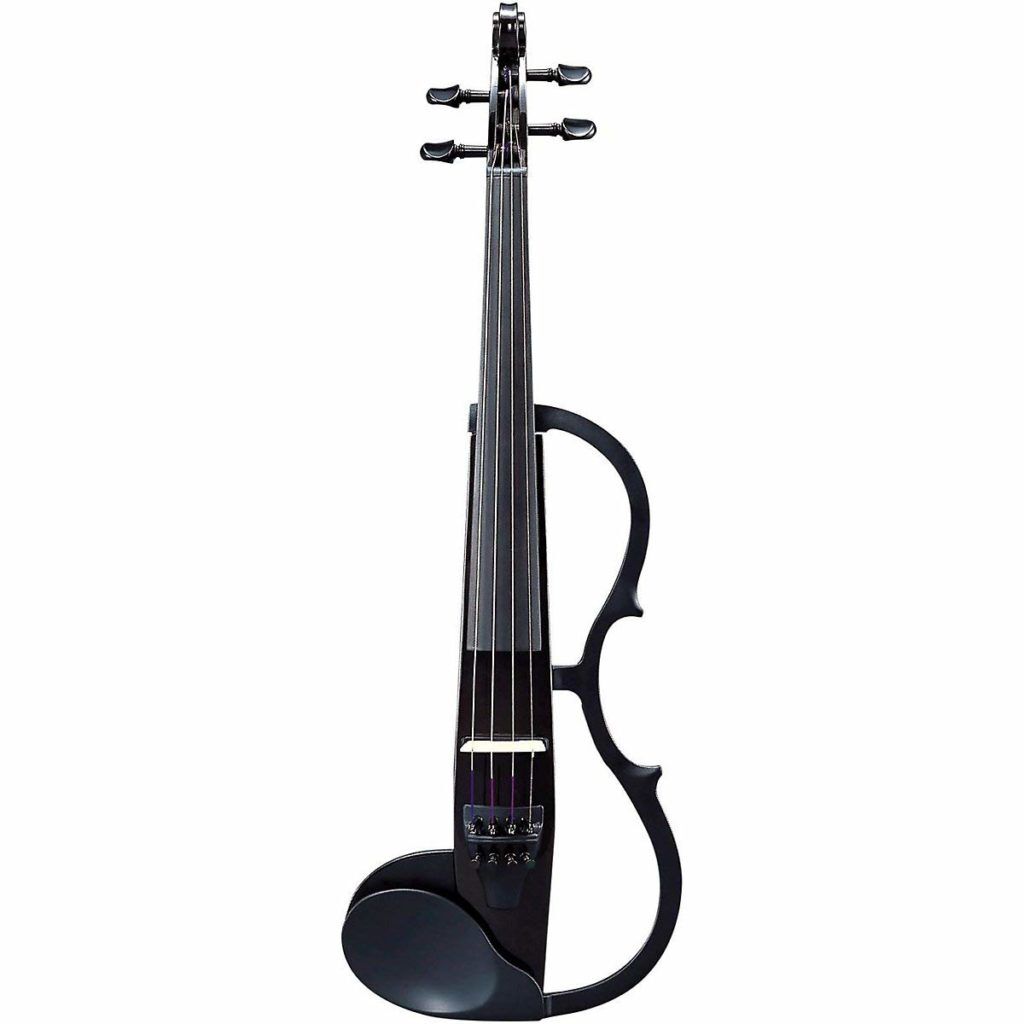 The Yamaha SV-130SBL is absolutely gorgeous! That's the very first thing that would catch anyone's eyes. It has this stunning, eye-catching quality that would make any owner proud. As for the feel, this violin feels really amazing. You can probably tell from how sleek it looks.
The sound from this model is totally beautiful too, even though we wouldn't readily recommend it for playing a Beethoven piece. It's still an electric violin after all. But then again, it does produce a terrific sound dangerously close to that of an acoustic violin. This is a silent violin as is mentioned in the name so it's ideal for practice. It comes with a headphone jack for you to achieve a quiet yet immersive practice. And it sounds just as amazing even when connected to speakers.
---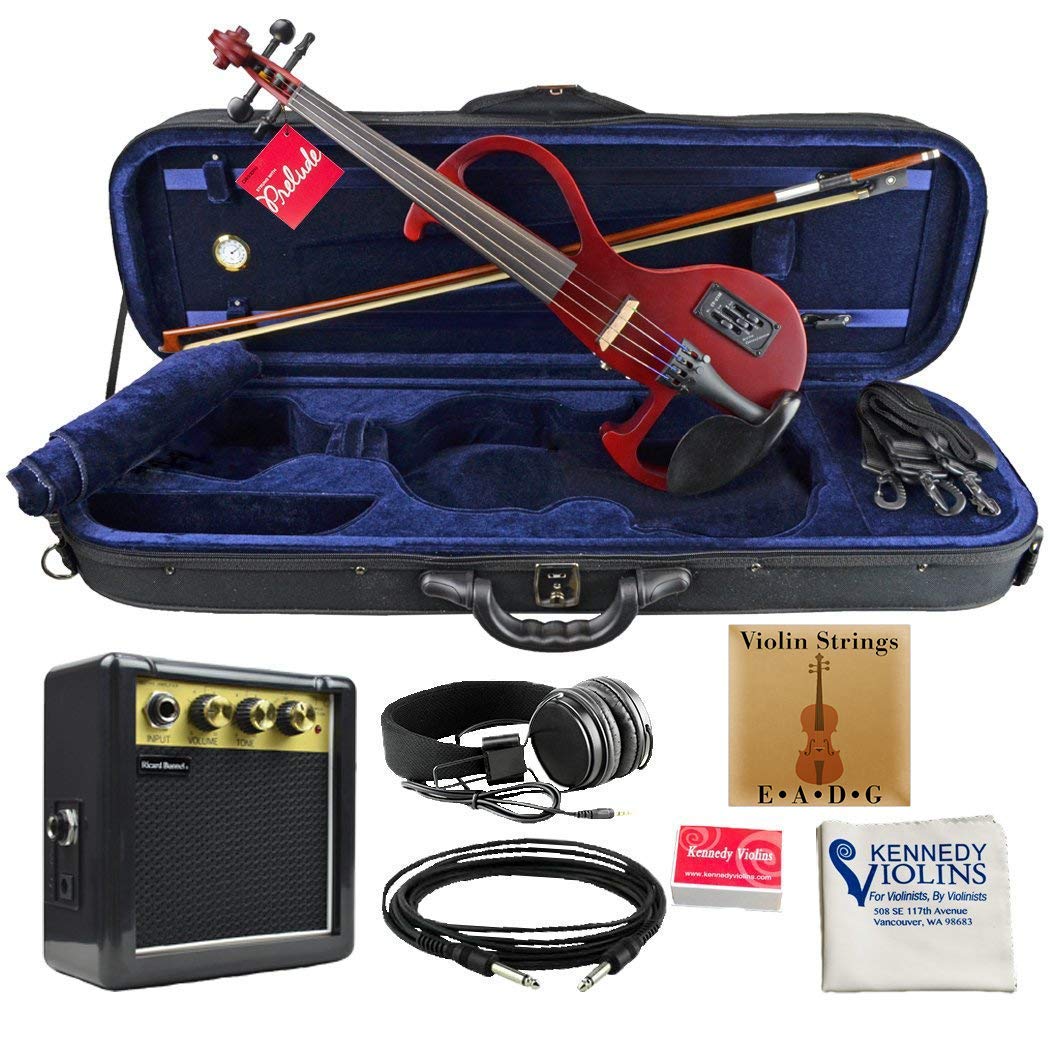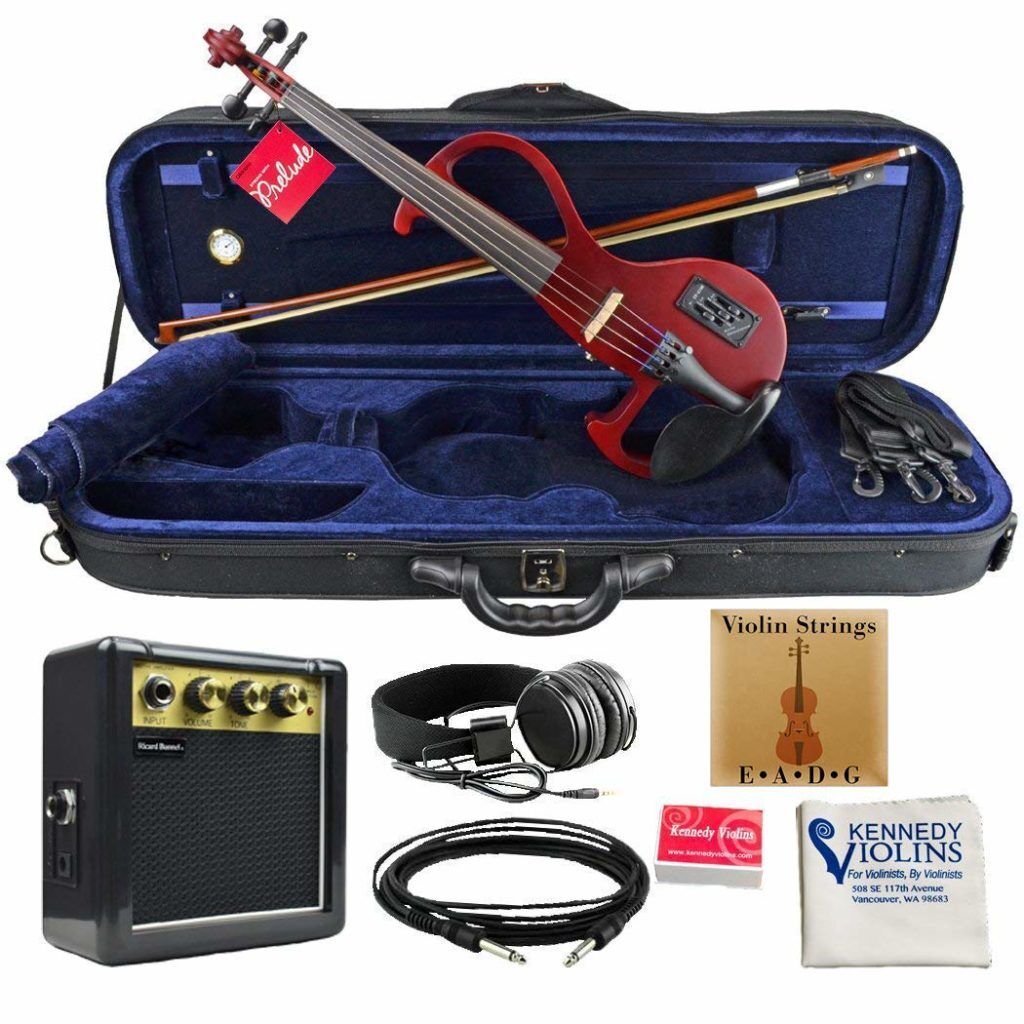 The Bunnel is rated as one of the best electric violins in the musical instrument market place in terms of affordability and the quality it offers to players both at the beginner and intermediate level. The Brunnel Edge Electric Violin is tagged with the 'best' status because it is shipped with a lifetime warranty, compare to most of its peers.
This violin is great for beginners as well as intermediate violin players and other skill levels. It sounds really nice and everything you need to play is included. This violin is not only great for getting a cool sound, but it's also good if you need to silent practice a lot and don't want to disturb your neighbors. Just plug in the headphones and nobody will complain ever again!
---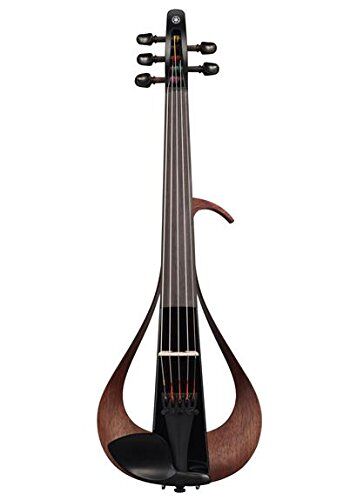 So, Yamaha made this especially for those of you with that certain level of skill. This is a classy and beautiful 5-string electric violin. And like you may well know, it's not for everybody.
The additional fifth string will allow you the violinist to achieve a strong C. So, in a way, you're actually getting a viola and violin in one instrument. Now, if you're worried about playability, you don't need to. The makers of this violin recall that you're still very much a violinist, so, the scale length is still that of a violin. So, worry not, it's still going to feel very familiar as you play. Altogether, this is one fun, easy violin. And if you've been dreaming of taking the violin into other genres of music aside classical like jazz or rock or even blues, here's your chance.
---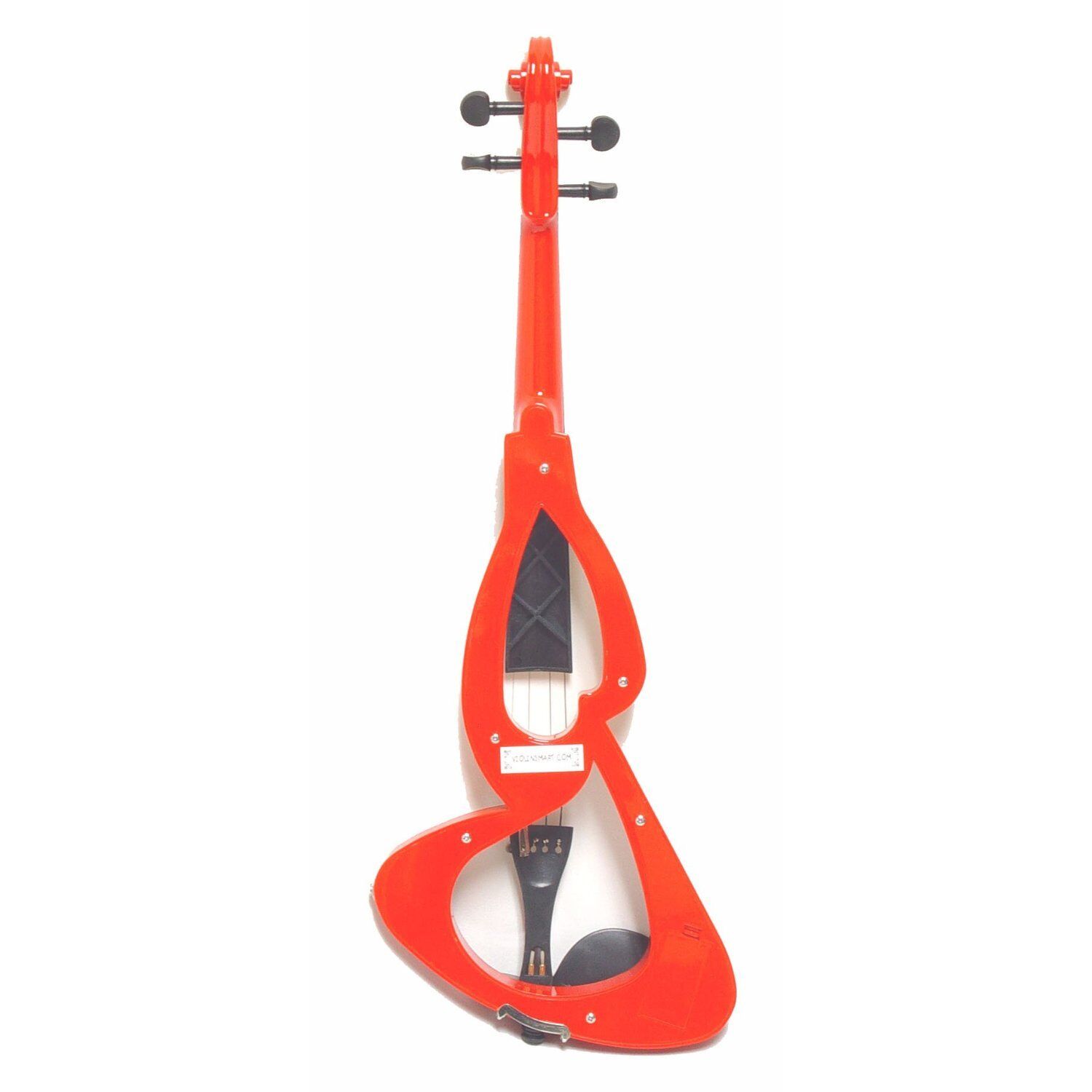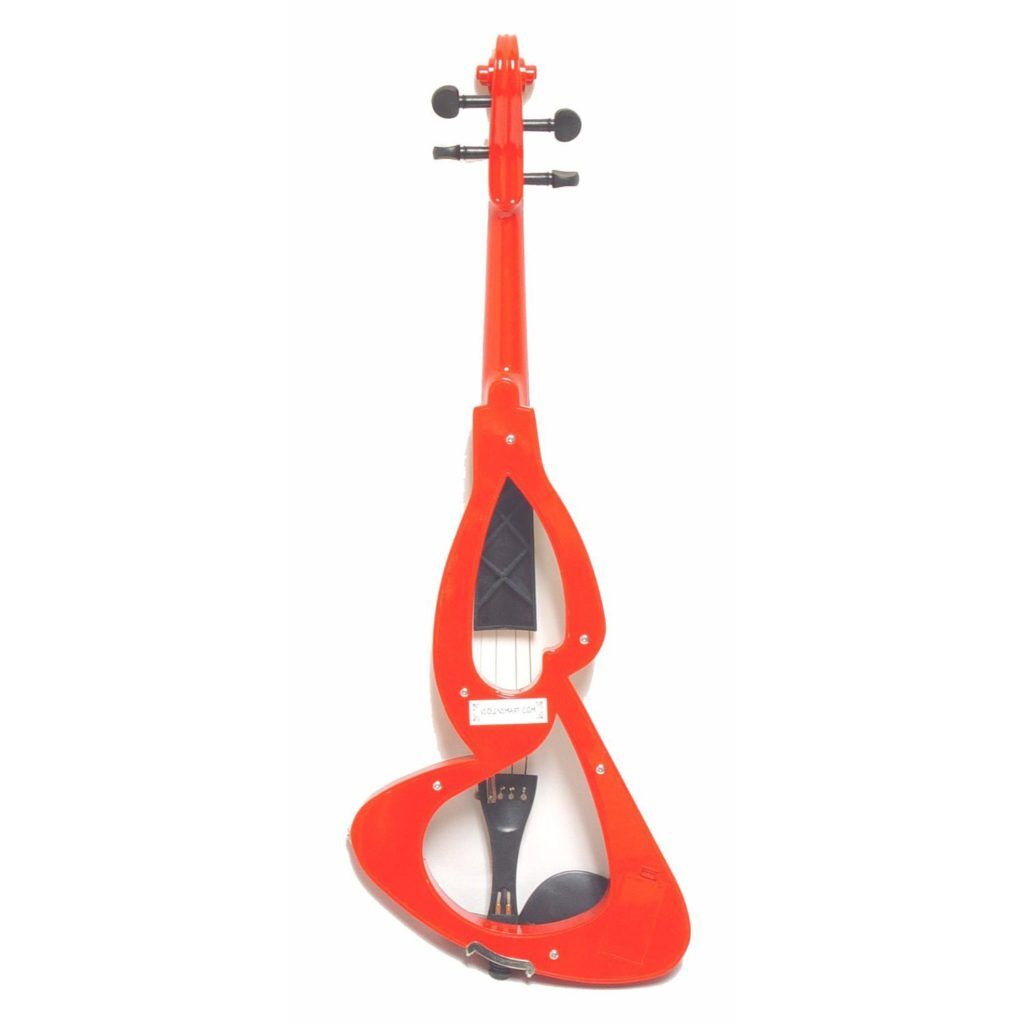 Perhaps you just want to find an electric violin that is as cheap as possible? It might be that you only need it for a couple of songs with your band, or maybe you want to get one for your violin playing kid that he can play around with but probably will grow tired of soon?
There are many reasons as to why somebody would want to pay as little as possible, and many of them are totally valid reasons, however, you should be aware that you get what you pay for. This instrument does have four violin strings and sounds like a violin, but the quality is… Mediocre. But if you're fine with that, then why not? It maybe more like a toy than a proper instrument, to be honest, but hey, if that's what you want, go for it!
---

This is one really down-to-earth violin with a mean performance. There aren't too many features to bother about. So, all you need to do is to plug and begin to play. This is the spirit of the violin and we love it very much.
Aesthetically, this is a very beautiful piece, even with its simplistic look. It feels very lightweight and it feels great too. All in all, this piece feels very high end and so far, passes as a very worthwhile investment. The strings installed on this violin are quite decent. They hold a tune and they look like they would stick around a while.
---
Bunnel NEXT Electric Violin Outfit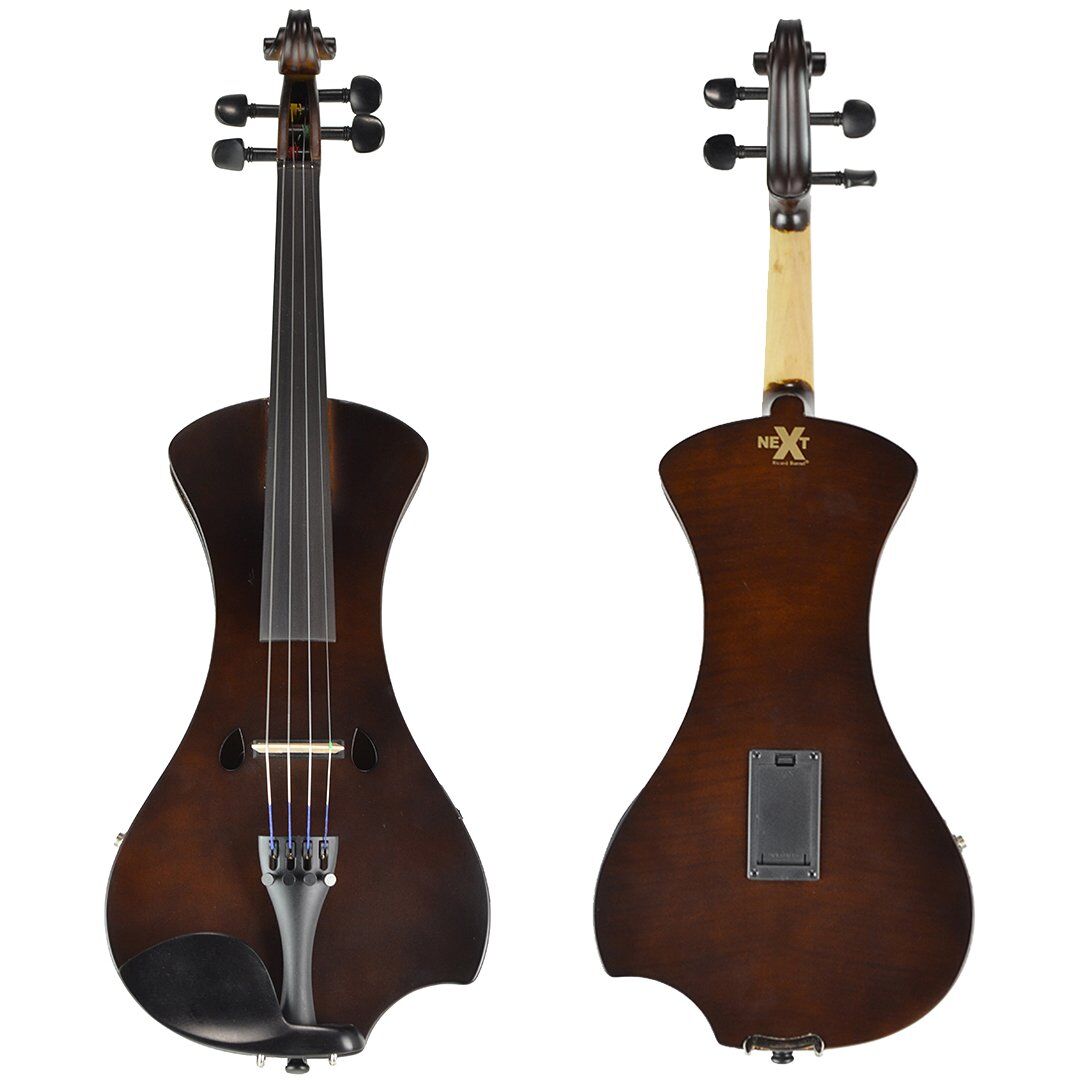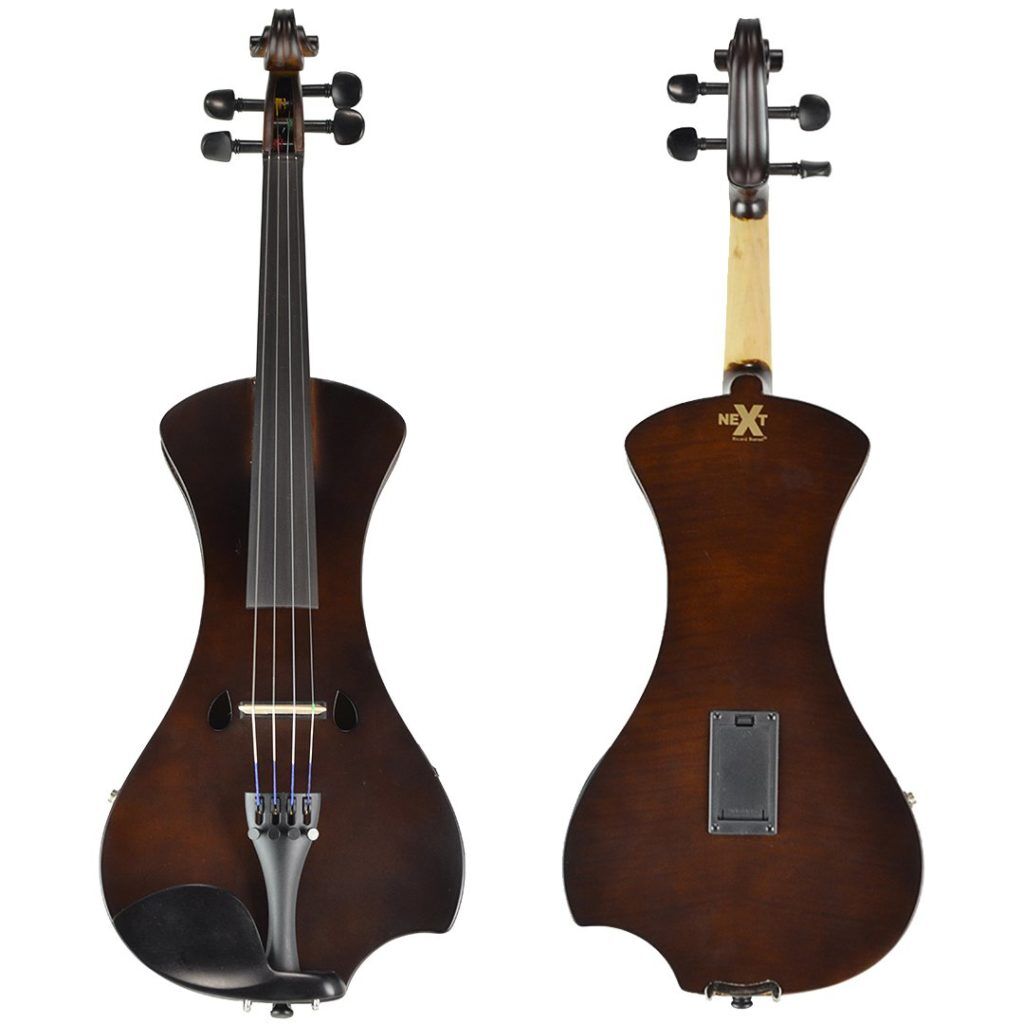 The Bunnel NEXT is quite similar to the Bunnel EDGE in that it also comes ready to play from the start. It looks almost like a regular violin, but without the characteristic f-holes, which makes it look… soulless, but in a good way! It's available in three different colors, a pale, birchlike solid wood color, a fiery violin red and a dark brown colored solid wood electric violin. It looks classy and expensive because of these colors, instead of blues and pinks, which we think makes it look more expensive than it is.
It comes with a decent mini-amp that produces good quality sound. You might want to upgrade to a better amp in the future though. This electric violin is a lightweight and durable instrument made from high-quality maple wood. The shoulder rest is a bit awkward which is why I also suggest you replace it. It is powered by a 9V alkaline battery and comes complete with aux cables, bow, amp, and headphones.
---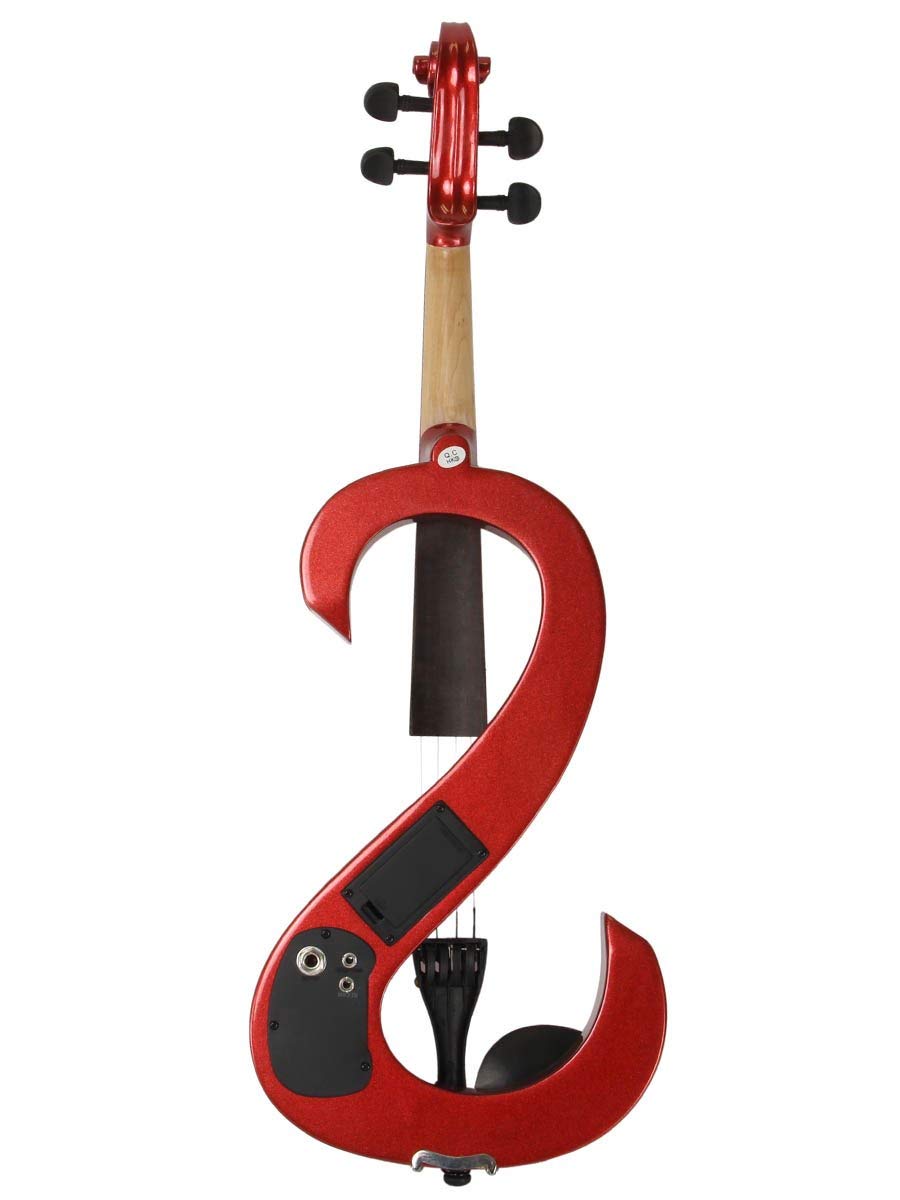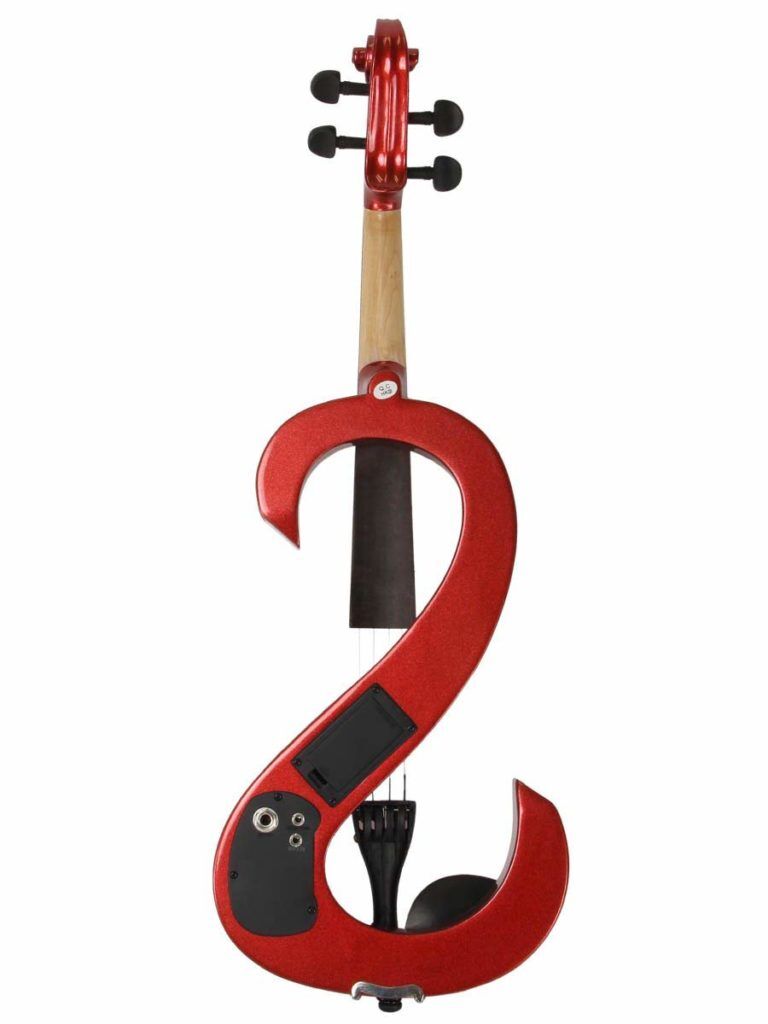 The overall build is quite decent. The materials used are good and durable too. The fingerboard is made of ebony, giving the violin a great feel and making the violin very beautiful to play. Next up, the strings are decent. Plan to change those after a while, though. The bow is also okay as well. It would be great in the beginning but as you build skill, you might want to opt for something better.
The headphones included are good but if you have your own set, then all the better. The headphones included won't last very long. The sound is great, that part is actually quite appreciable. For a violin of this price, we must commend the quality of sound it gives. It gets a solid grade on that score.
---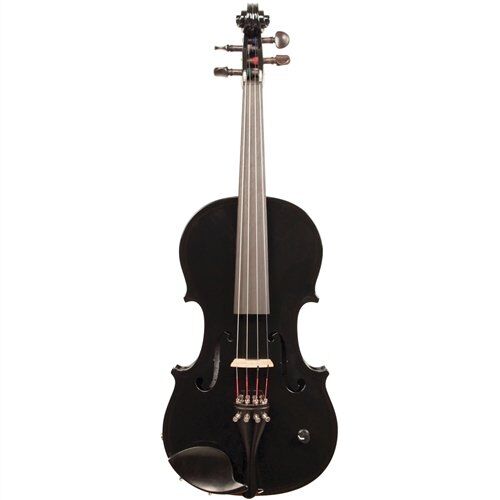 This violin is suitable for an adult beginner and it comes with a perfect color and excellent finish. Barcus Berry Vibrato-AE Series BAR—AEG Acoustic Electric Violin is a handcrafted violin from Romania, and it features a complete handcraft spruce top, with maple sides and back. The violin also features a high-quality German bridge design including the outstanding Barcus 1320 piezo violin pickup.
To ensure that the violin meets all top quality guidelines, every element of the Barcus Berry Vibrato are inspected and tested by the company's specialty shop located in New York, USA. So, violinists are guarantee maximum quality and reliability.
---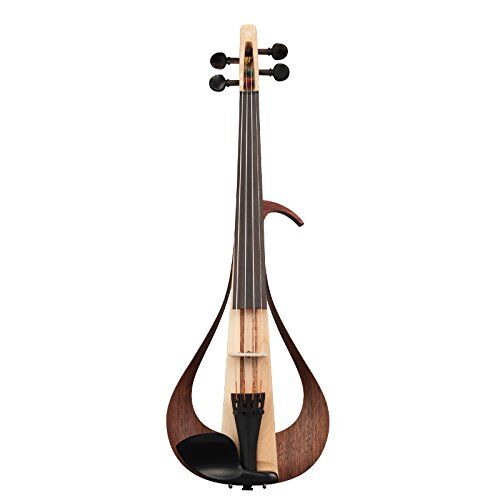 Now, you might recognize this violin. Isn't it just the same as Yamaha YEV105? What's the difference? The difference is that this violin only has four strings, while the YEV105 has five. How do you know if you need four or five strings? Well, as you might know, a regular violin has four strings, so any music that is originally written for violin will not require you to play lower than your low G. But if you like to improvise and try new things and wish that you could sometimes pretend to play the viola, then five is the way to go. Check out some Yamaha YEV105NT electric violins as an alternative.
Whether it's the four or five-string violin, this is definitely our favorite Silent electric violin. It's just so much better than all the rest that it's hard to know where to start the comparison. Just by looking at it you know right away that it's unbeatable, and the sound is almost better than a regular violin, which is amazing.