When it comes to acoustic guitars, strings are crucial, and arguably play as important a role as your guitar's tonewood or your playing style – but how do you choose the right ones? Coated strings are an increasingly popular choice among acoustic players, prolonging tone life and often offering enhanced high frequencies. Accordingly, many of the string sets in this article feature this technology, but more traditional options are included, too.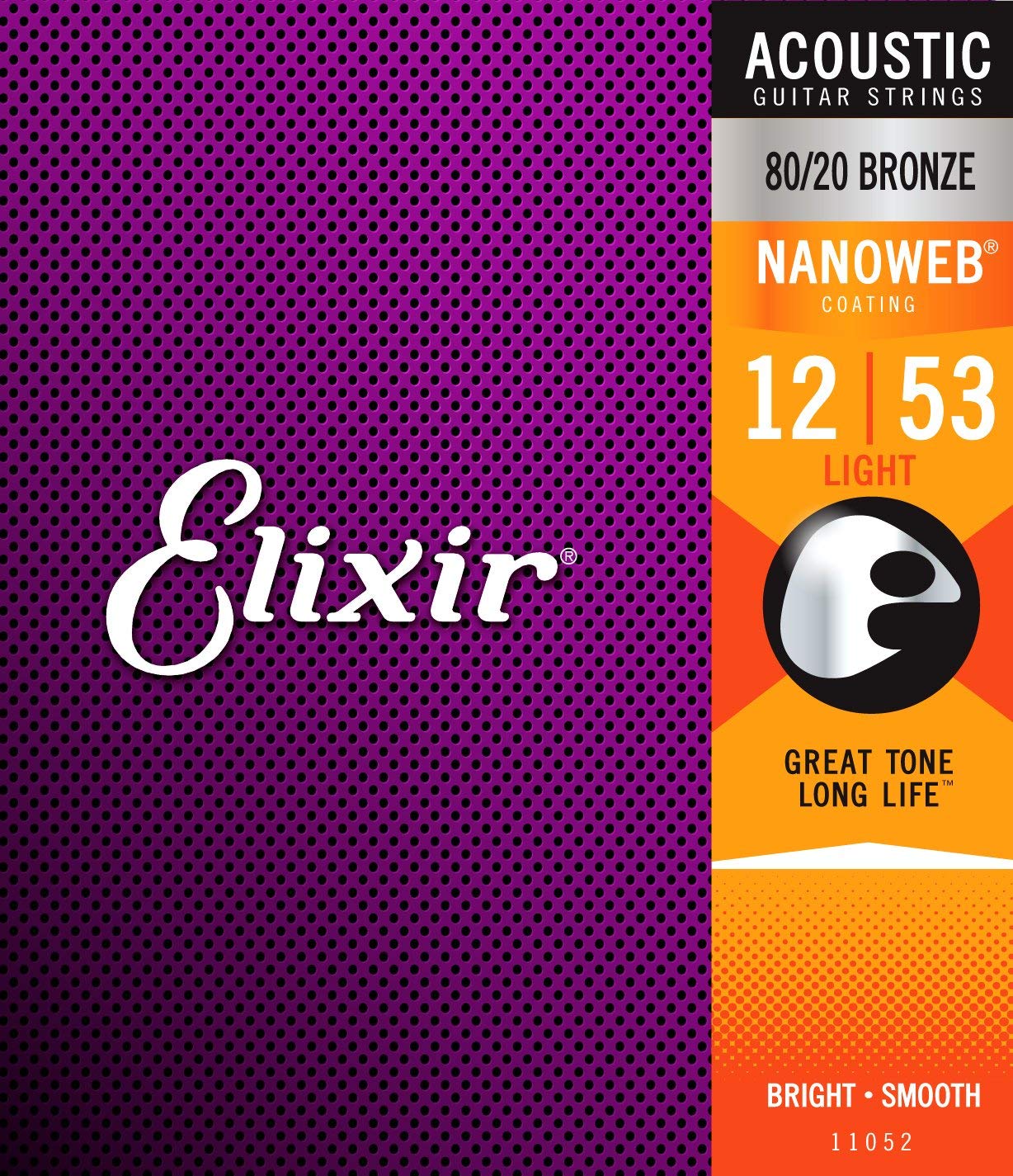 Elixir Strings 80/20 Bronze Acoustic Guitar Strings w NANOWEB Coating, Light (.012-.053)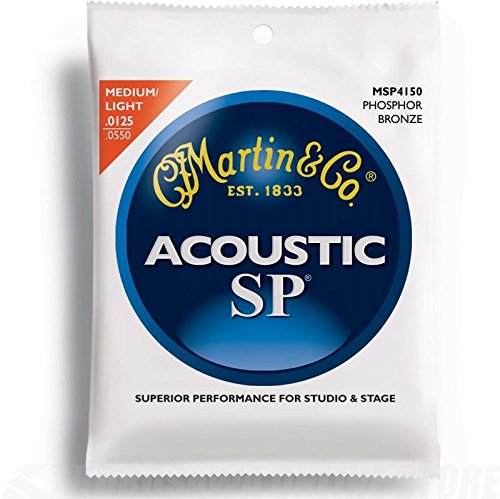 Martin MSP4150 SP Phosphor Bronze Acoustic Guitar Strings, Light/Medium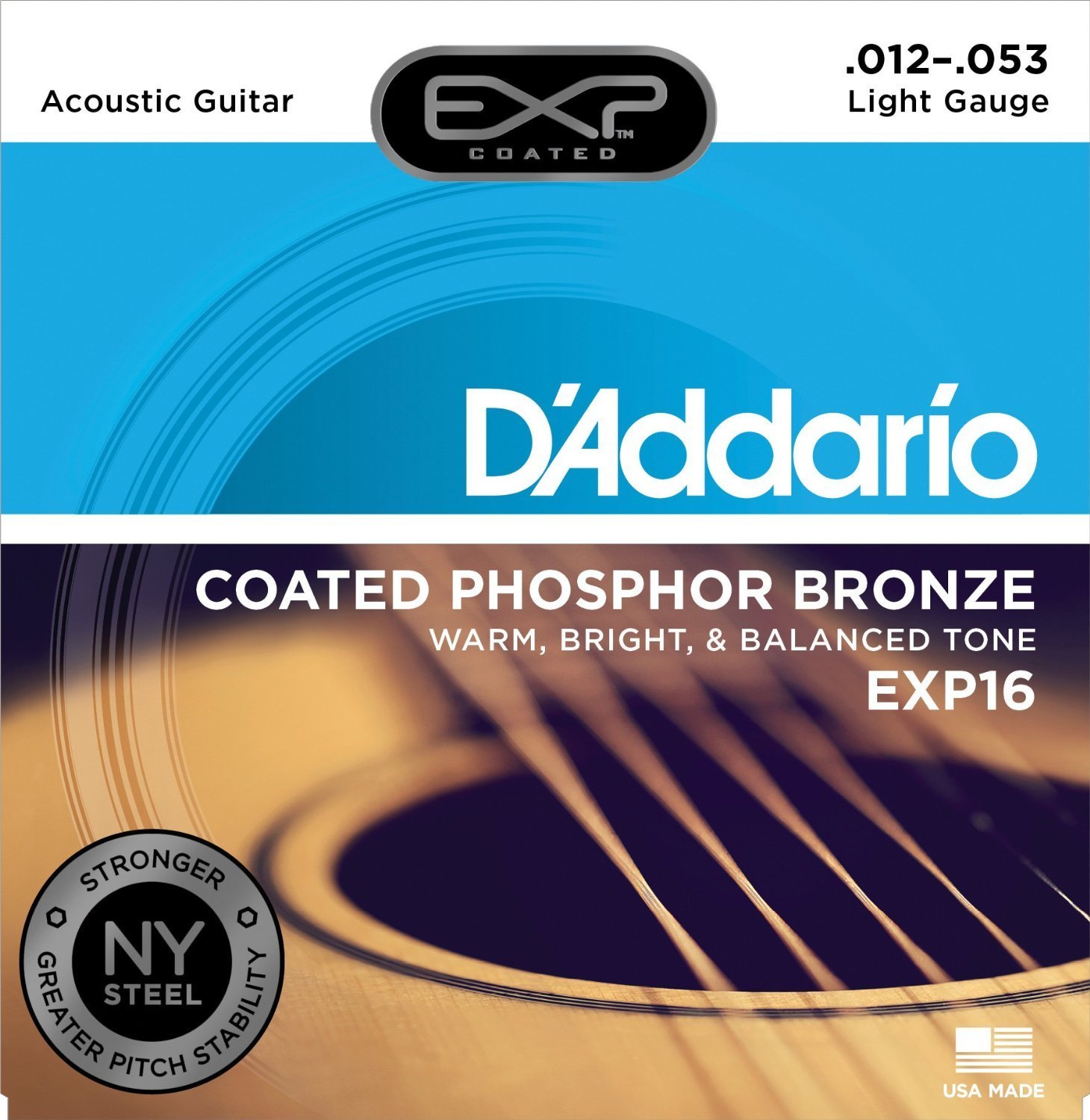 D'Addario EXP16 with NY Steel Phosphor Bronze Acoustic Guitar Strings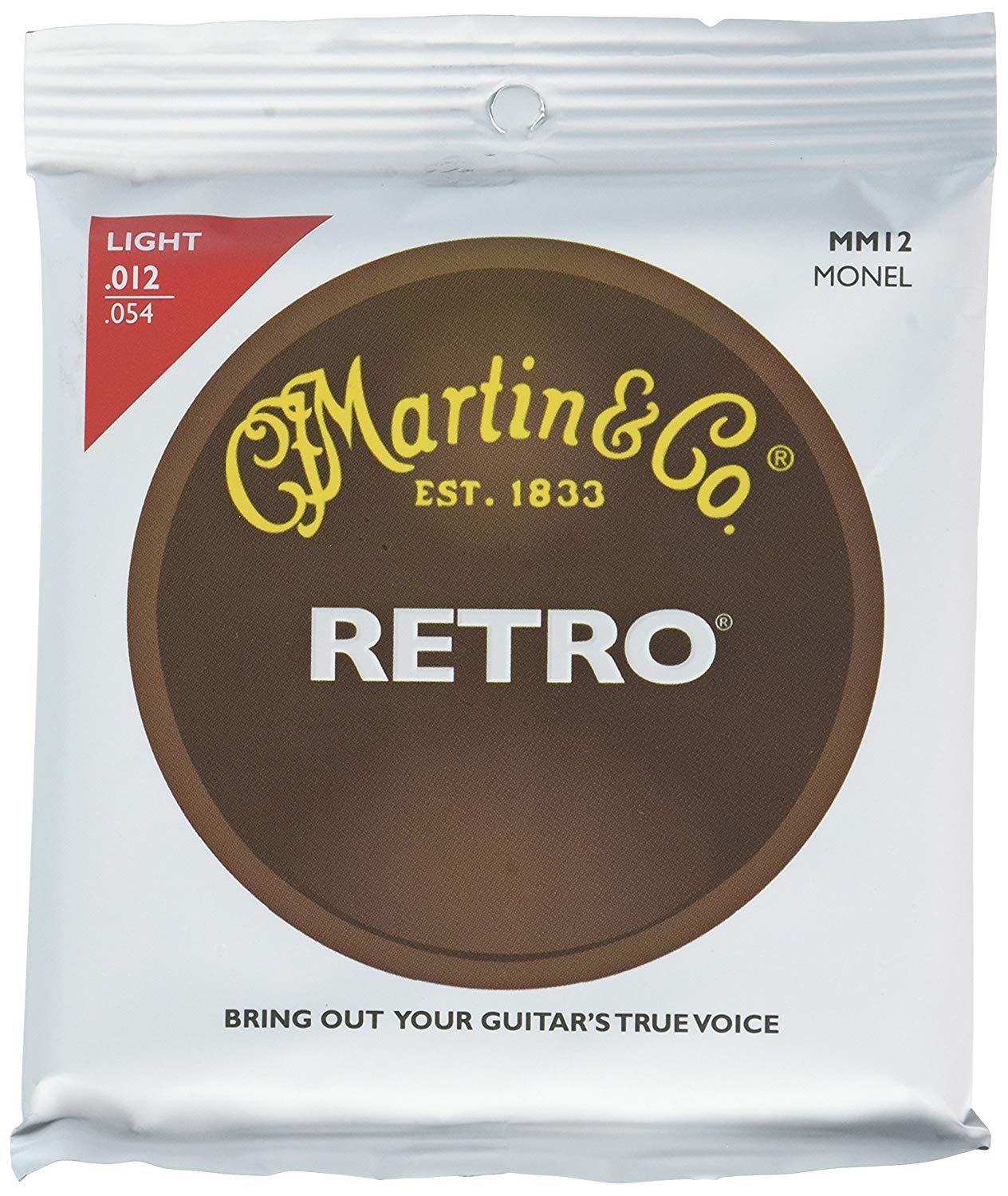 Martin MM12 Retro Monel Acoustic Guitar Strings, Light, 12-54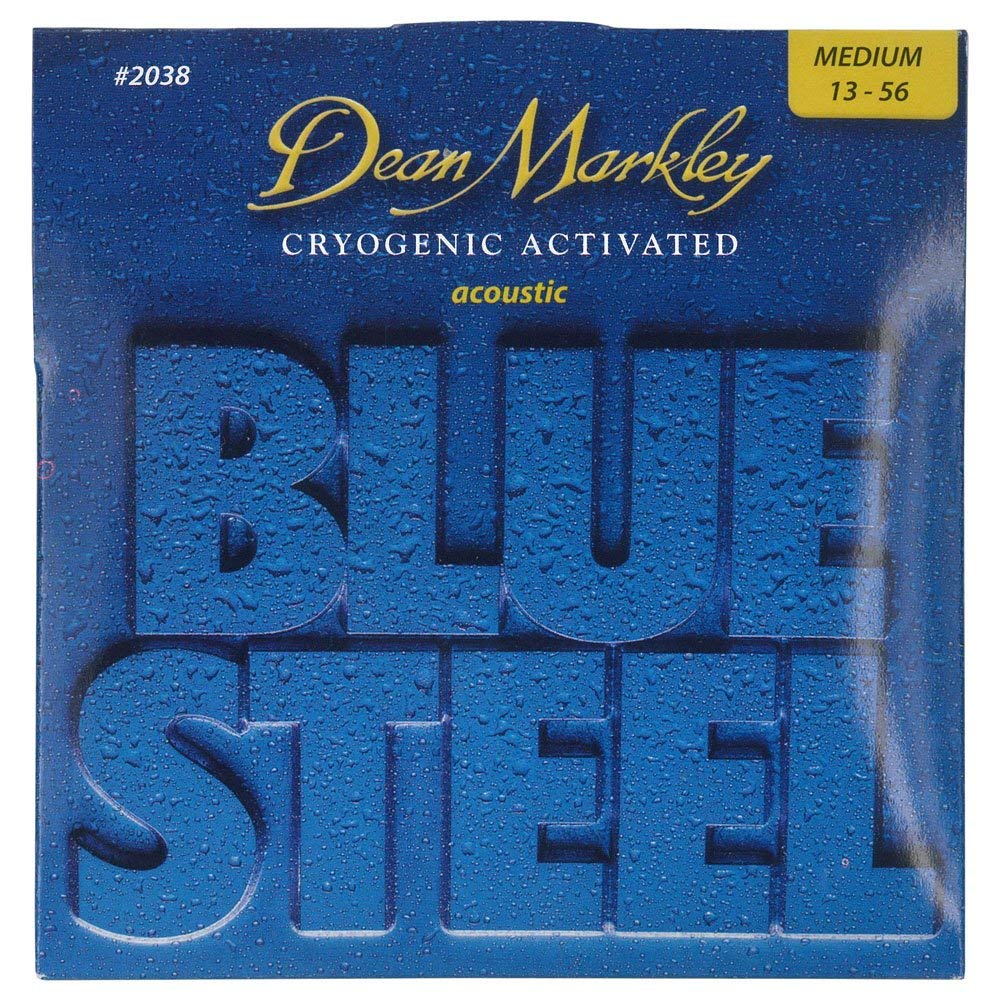 Dean Markley Blue Steel Cryogenic Activated Acoustic Strings, 13-56, 2038, Medium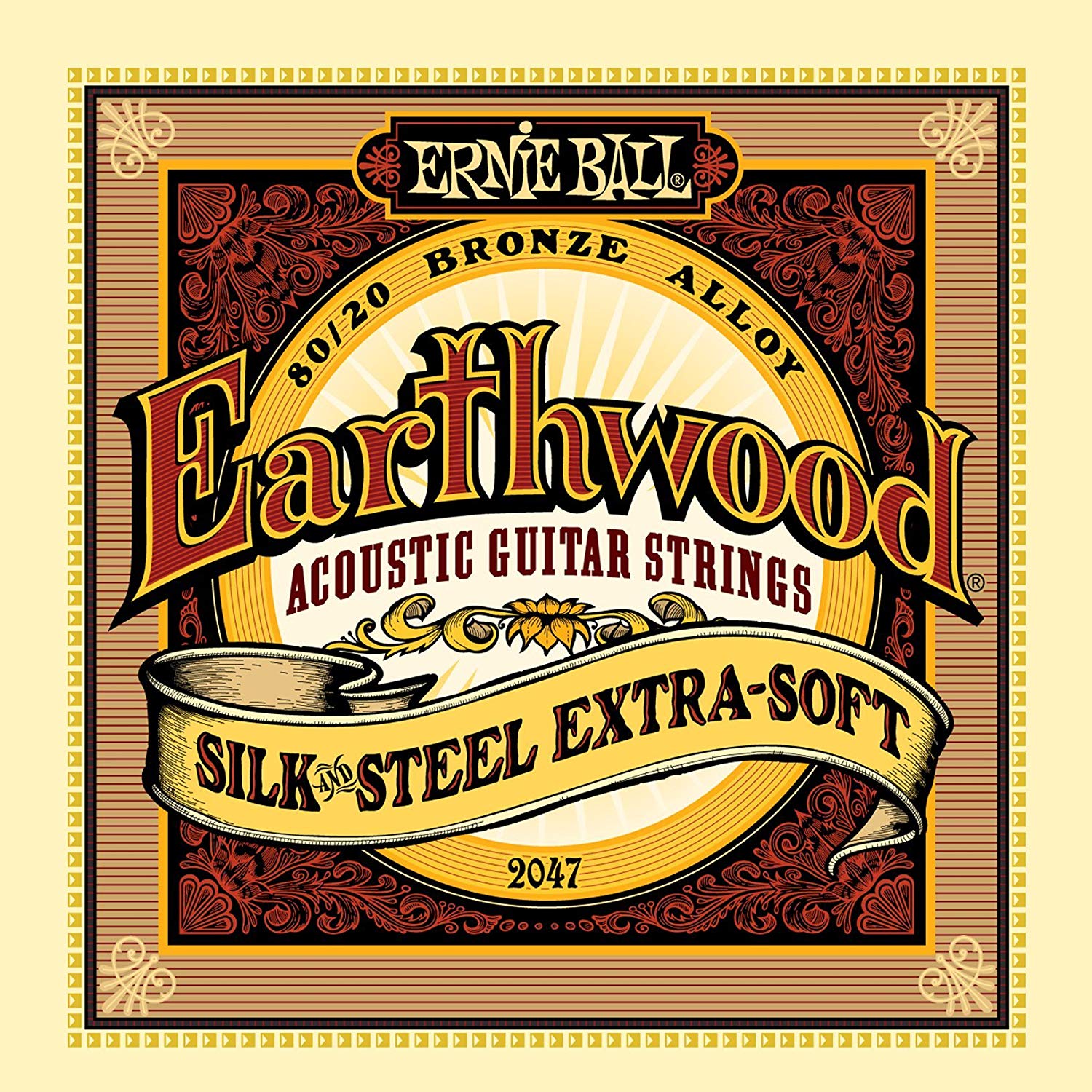 Ernie Ball Earthwood Silk and Steel Extra Soft Acoustic Set.010 – .050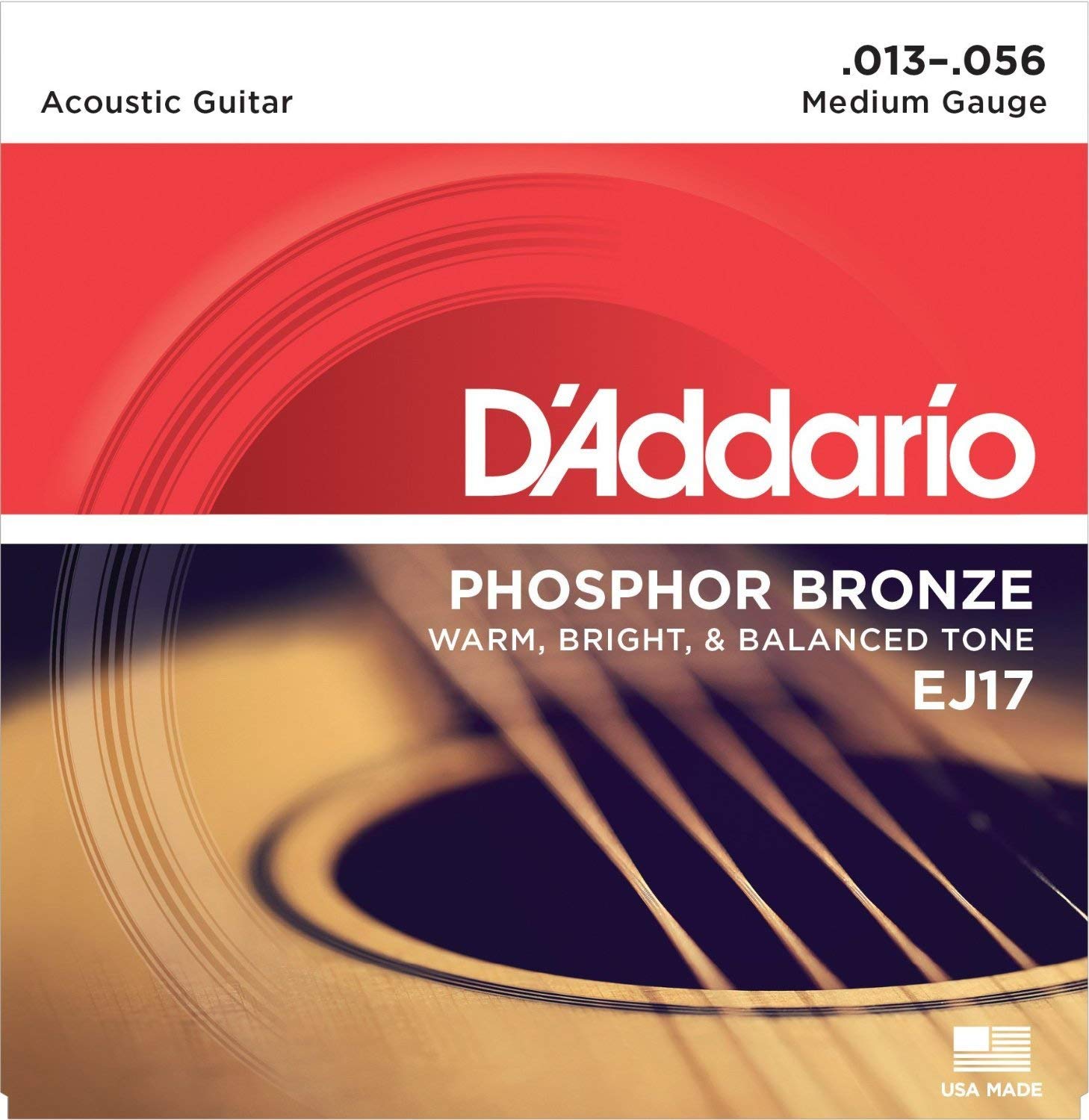 D'Addario EJ17 Phosphor Bronze Acoustic Guitar Strings, Medium, 13-56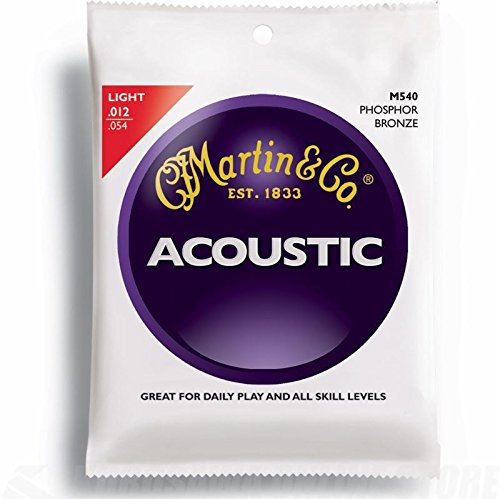 Martin M540 Phosphor Bronze Acoustic Guitar Strings, Light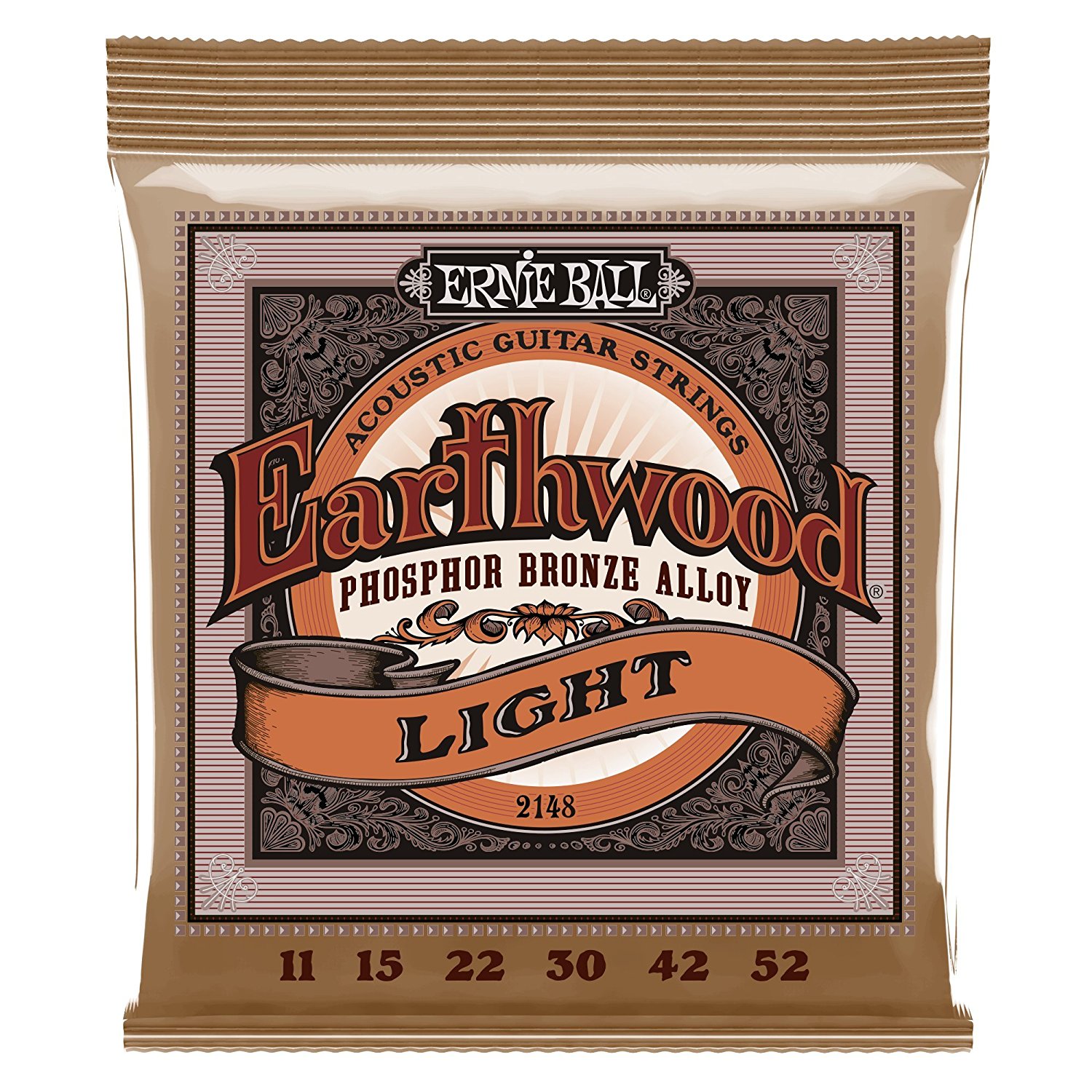 Ernie Ball Earthwood Light Phosphor Bronze Acoustic String Set.011 – .052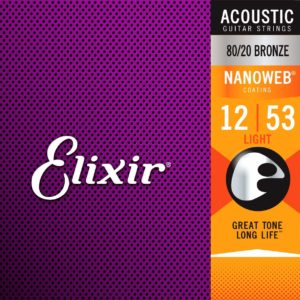 Elixir is the first name in coated guitar strings, and this coated phosphor bronze light/medium hybrid (0.013-0.053) set was developed with Taylor for use on its Grand Concert models. It's designed to provide a warmer bottom-end and bolder top-end with some mid projection boost in between.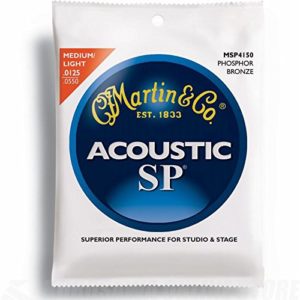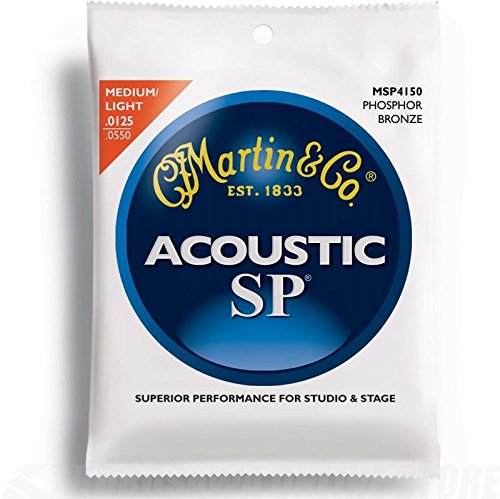 Martin offers a huge selection of gauges of strings in order to give players the most options in sound quality and musical control. One of Martin's most innovative products, the SP Flexible Core strings have a unique construction which help reduce finger fatigue, increase the response and maintain excellent tension.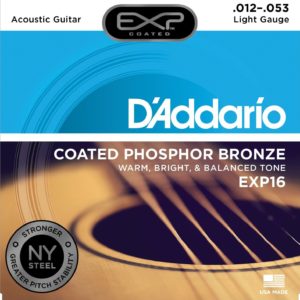 We highly recommend sampling a range of coated strings from various brands in order to narrow down your preferences. The New York company's EXP range should be on your list. D'Addario claims that its coating offers more of the natural feel you get with uncoated strings, while still having the life-extending benefits of the coated types.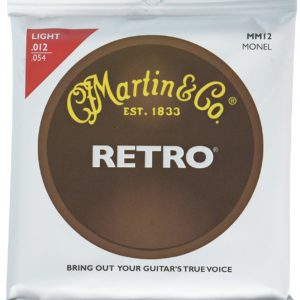 A back-to-the-future move from Martin saw these strings launched back in 2014; think of these as a vintage string. Returning to the old nickel-based alloy blend of monel results in a softer touch and warm tone, to bring out the inherent tone in your acoustic's wood. There's also a claimed longer life than some other phosphor or 80/20 options.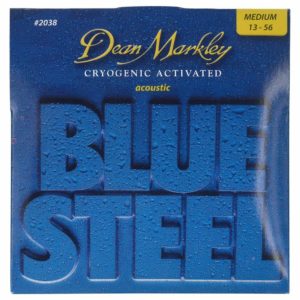 The 'cryogenic processing' with liquid nitrogen that Dean Markley use for the Blue Steel range may sound a little like something from a sci-fi movie, but by freezing strings to -320 degrees Fahrenheit and then gradually bringing the temperature up, greater frequency response and tuning stability is claimed.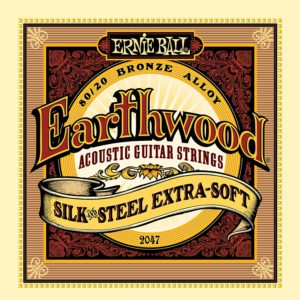 The 80/20 bronze Earthwood range offers this Extra Soft Silk And Steel iteration, which adds a layer of silk between the wrap and steel core to make playing easier on your fingers. It promises a mellower sound with reduced finger noise that could prove useful for recording sessions.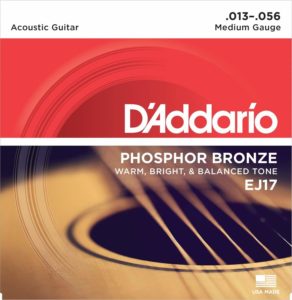 In addition to their innovative EXP series that we mentioned before, their most popular string range is their Phosphor Bronze EJ series which are bright, but well-balanced and come in a big range of gauges – from extra light (.009-.045) to heavy (014-.059) and everything in between.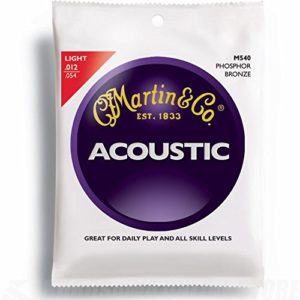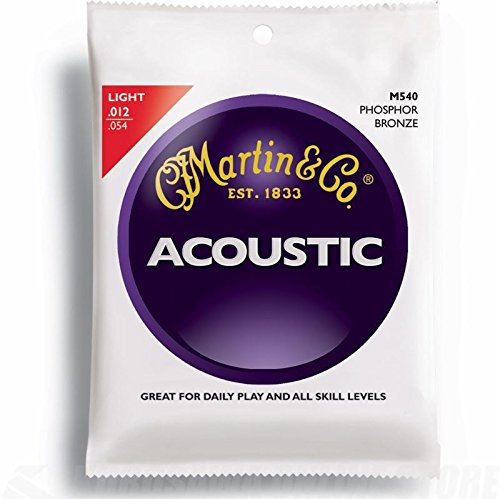 The American manufacturers produce a myriad of string sets, catering for all kinds of style and sound, including their best-selling Phosphor Bronze M540 strings, which offer a brilliant and well-balanced tone at a super affordable price. However, if it's pure vintage you're looking for, Martin's Retro acoustic strings, made from a corrosion-resistant blend of nickel and copper, give a crisp but mellow sound that brings out the best in your guitar's tonewoods.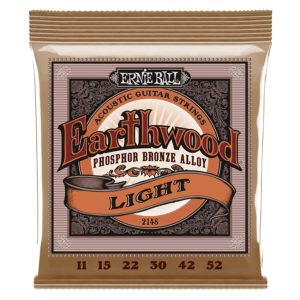 Many of the biggest names in music have come to rely on Ernie Ball strings for their electric as well as acoustic strings. Even though they are best known for their electric strings, Ernie Ball also offers over 100 different varieties of acoustic guitar strings with wide range of options in gauge and finger feel for your playing needs. Their phosphor bronze alloy light strings are made from 92% copper, 7.7% tin, 0.3% phosphorus wire, producing a rich expressive sound, with excellent clarity.
Understand String Gauge
Most acoustic guitar string manufacturers identify the string gauges in a set using terms such as "extra light" or "heavy." While the exact gauges may vary slightly among manufacturers, here are typical gauge ranges for acoustic and electric guitar string sets:
"extra light": .010 .014 .023 .030 .039 .047
"custom light": .011 .015 .023 .032 .042 .052
"light": .012 .016 .025 .032 .042 .054
"medium": .013 .017 .026 .035 .045 .056
"heavy": .014 .018 .027 .039 .049 .059
Lighter gauge strings:
are generally easier to play
allow easier bending of notes and fretting
break more easily
produce less volume and sustain
are prone to cause fret buzzing, especially on guitars with low action
exert less tension on the guitar neck and are a safe choice for vintage guitars
Heavier gauge strings:
are generally harder to play
require more finger pressure to fret and bend notes
produce more volume and sustain
exert more tension on the guitar neck
Understand Guitar String Materials
Sound characteristics of the most popular string types:
Bronze: They have clear, ringing and bright tone, but age quickly due to bronze's tendency to oxidize.
Phosphor Bronze: Warmer and darker than bronze, their sound is still quite crisp and the phosphor in the alloy extends their life.
Aluminum Bronze: Pronounced bass and crisp highs with greater clarity than phosphor bronze.
Brass: They have a bright, jangling, metallic character.
Polymer-coated: Less sustain and brightness than equivalent uncoated strings with good presence and warmth; corrosion-resistant. Some include colorants for visual appeal.
Silk and Steel: These steel core strings have silk, nylon, or copper wrap wire on the lower strings producing a softer touch and delicate tone. Popular with folk guitarists and finger-style players.