Wanna busk whiling travelling around the world, or just need a guitar to practice and record whenever you can, as a serious musician? What you need is a nice portable guitar that you can carry with you. I know you love your $6000 Martin and want to be with him all the time, but please, to keep it safe from damage and to save yourself s the hassle of going through security check all the time, pick a dedicated travel guitar instead.
Many acoustic travel guitars are designed to be smaller versions of popular instruments, so they don't take up as much space and won't have you worrying about your prized instrument. Below, we've assembled a list of the top 10 best travel guitars.
Taylor BT2 Baby Taylor Acoustic Guitar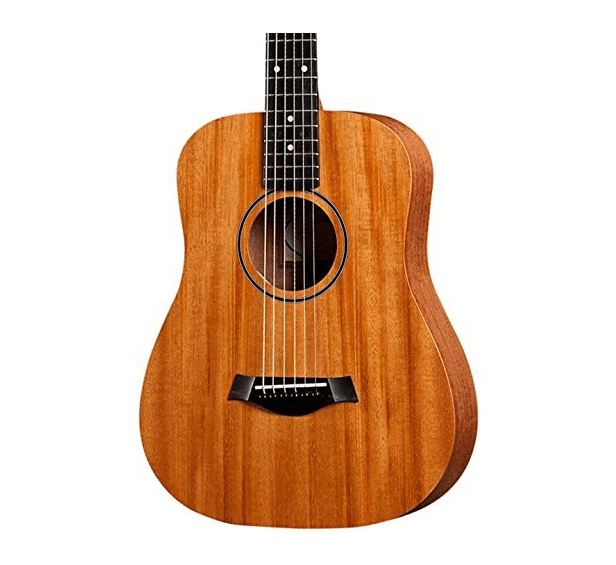 Taylor BT2 Baby Taylor Acoustic Guitar is made to be almost perfect guitar for travels and travel trips. Simply speaking, the sides are made out of the mahogany and there is a bracing body finish that makes this guitar beautiful. It produces loud, clean sound, and since it's very responsive, it's a lot of fun to play.
Though not as clear as the actual full size Taylor guitar when it comes to sound, it was originally conceived to be a starter guitar for kids because of its size and easy to play features, but soon become a popular travel guitar because of its attractive look and loud sound. You can certainly make a lot of joyful noise with a Baby Taylor guitar, and to be had at such a nice price! These are truely bargains.
---
Martin LX1 Little Martin Acoustic Guitar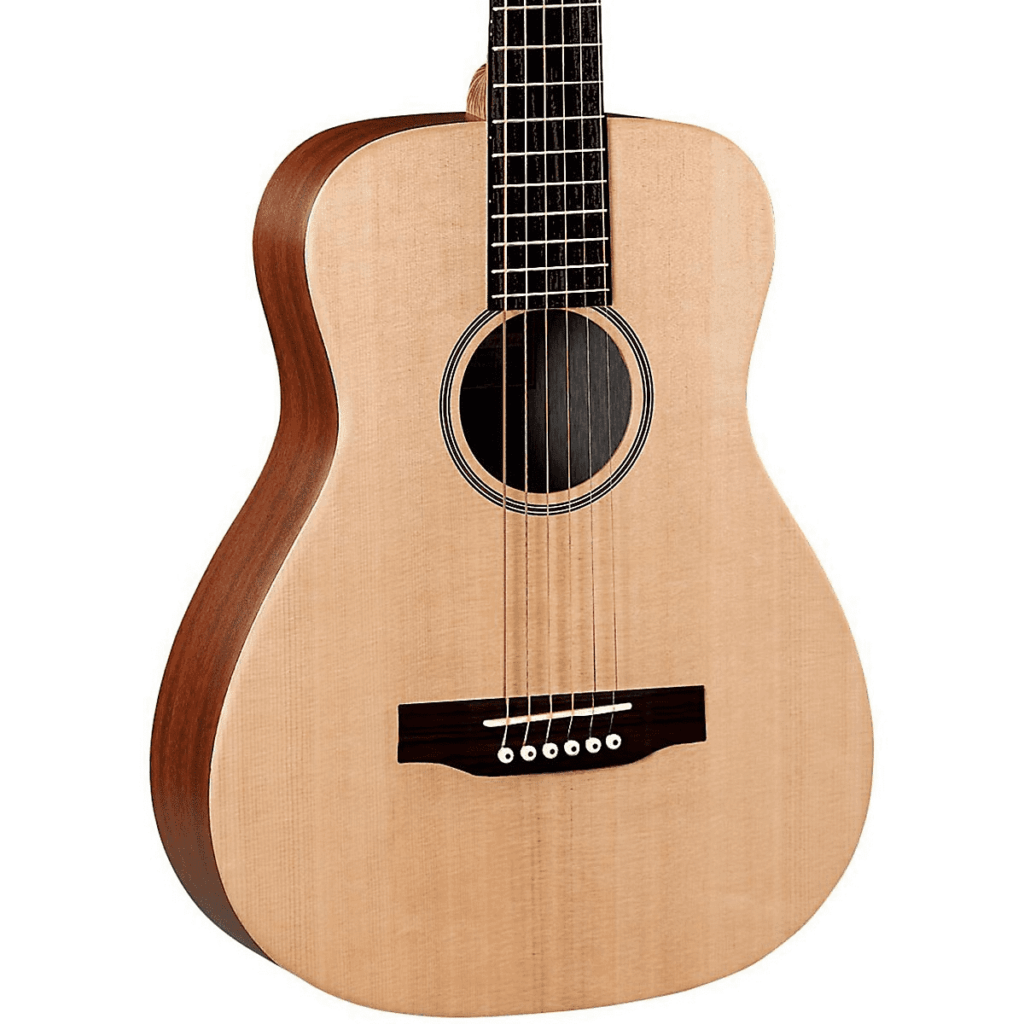 The Martin LX 1 makes for a vastly superior travel guitar. It features a solid spruce top which will make it a little bit more fragile in terms of dents and dings but ultimately the sound is everything you get with a traditional Martin. It has rust Stratabond neck, shortened 3/4 scale, chrome small-knob tuners, tusq saddle and solid Morado or East Indian rosewood fingerboard.
Some people say the Martin LX1 was designed for one purpose, to compete against the baby Taylor, but they have their distinct characteristics and sound quite different, which one is better, different people have different answers, but one thing is for sure, they are both very good! Y1ou can't go wrong with either of them.
---
Martin Steel String Backpacker Travel Guitar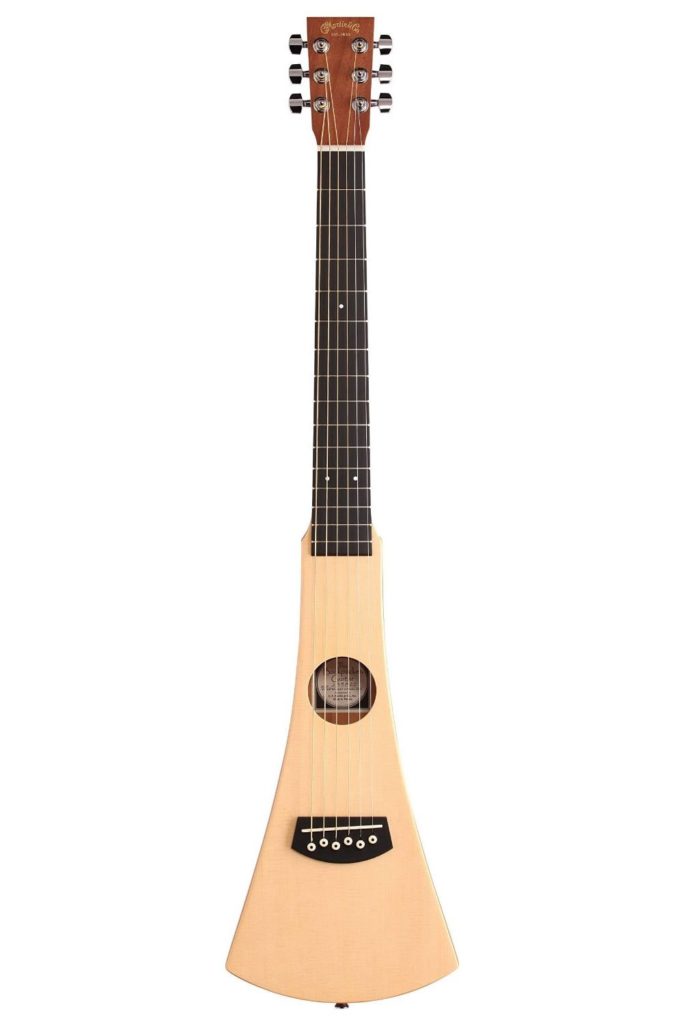 If the other guitars we talked about are just smaller sized regular guitar, this one is literally the travel guitar by definition. It has a oar-shaped body that was made to be ergonomic, convenient, and easy to hit the open road with. It's small, compact and with 15 frets- just how much one travel guitar needs to have. In many ways, this instrument sets an example for all other travel guitars. When it comes to projection, playability and quality, this guitar beats most of the competition.
The Backpacker sacrifices tone so that it can be more portable. With a nice looking "cutaway" (lack of body), not only that you will fall in love with it in no time, but you will be able to play it comfortably, and reach even the highest frets easily, without bulky resonator being in your way.
---
Yamaha APXT2 3/4-Size Acoustic-Electric Guitar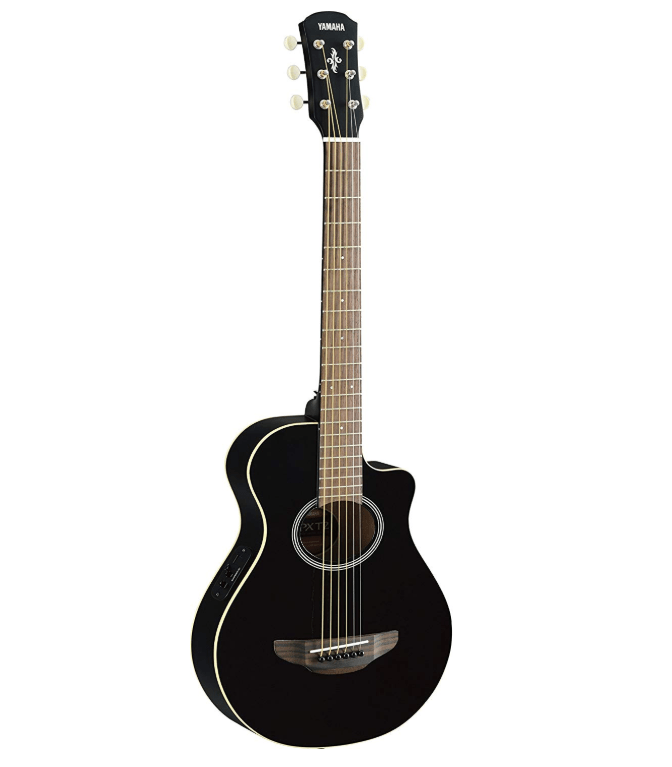 Yamaha makes guitars for all skill levels and economic brackets. They just always have a great product for whatever amount of money you have to spend. The body is based on the ever popular APX500. This APXT2 is a compact and well-build combo travel guitar featuring the Yamaha's proprietary tuner and an ART-based pickup system that gives it supreme accuracy and sensitivity.
This electric- acoustic guitar has everything that one regular guitar has- 21 frets, dot inlays, and a cutaway that helps you reach higher frets. It also comes with pre-amp, pickup, and on-board tuner. Acoustic or electric, define your trip with this Yamaha APXT200.
---
Traveler Guitar Ultra-Light Electric Guitar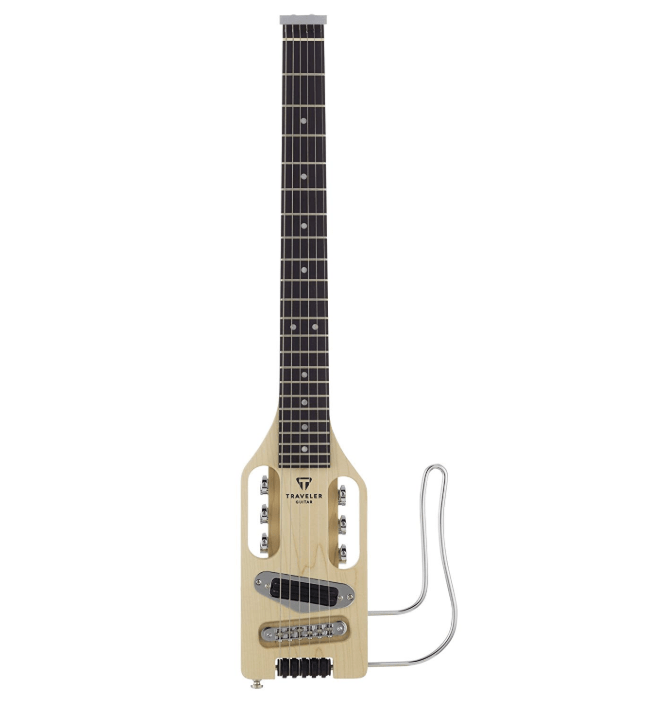 Amazing design and stellar reviews make this guitar one of the coolest travel guitars on the market. The Traveler Ultra-Light comes with dual rail humbuckers and packs an impressive sound. Depending on your amp and pedals setup, this electric should be able to get whatever sound you need out of it. If you're a predominantly electric player who wants to take the music with you, there aren't many more convenient ways to do it than the Traveler Guitar Ultra-Light.
The neck includes an ebonized rosewood fretboard and 22 medium frets. At only 28" long and around 2lbs in weight, this acoustic is incredibly light and portable. With a detachable lap frame it's also very comfortable to play with. If you prefer go acoustic, they have the Acoustic-Electric model available as well, no matter
---
Fender CT-60S Travel Body Acoustic Guitar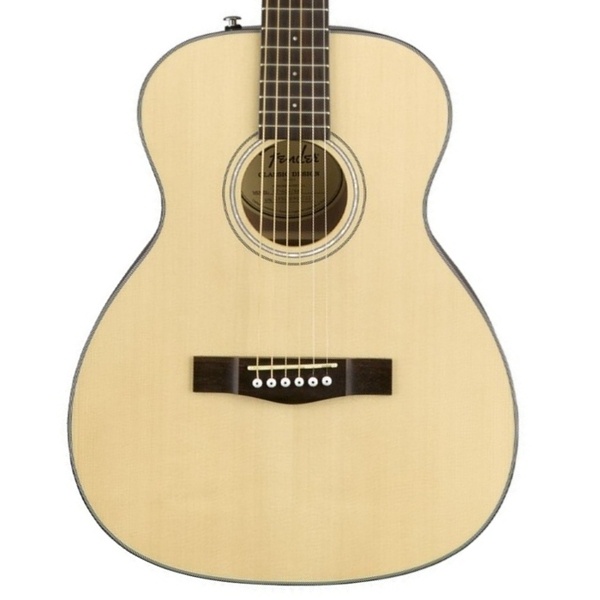 When talking about guitars, Fender is a name that should not be left behind. It is a solid spruce topped instrument at 23.5" scale length, it makes for a quintessential travel buddy with it's compact size and portability. It's made from quality tonewoods including solid spruce on the top and laminated mahogany for the rest of the body, which results in a rich tone and good projection for the compact size.
The CT-60S Travel body is derived from an Auditorium shape that's been scaled down to 23.5" for comfort and portability. It plays better than some of Fenders other smaller model which are aimed at junior players. An affordable entry guitar from leading brand, perfect for promising artists on tight budget with high exceptions.
---
Cordoba Mini M Travel Acoustic Guitar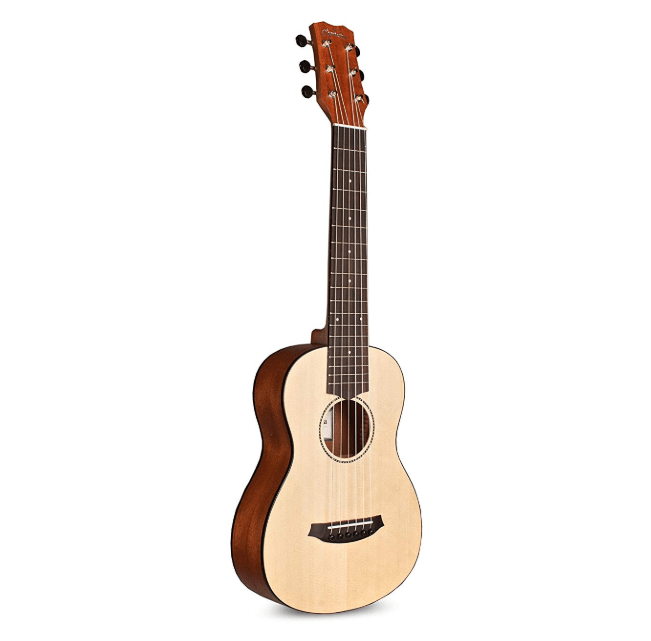 The Cordoba Mini M is a solid spruce topped travel instrument. This miniature guitar features a solid spruce top paired with mahogany back and sides for a clear, complex tone. Its comfortable, thin U-shaped neck and 1.96″ (50 mm) nut width offers the feel and string spacing of a full-size guitar. The nylon string guitar is perfect for beginners that want a compact body.
Despite and small and lightweight body, it has impressive loud sound. It comes with acoustic guitar strings tuned up a fourth from standard tuning ADGCEa. This is the recommended optimal tuning for the best vibrancy but you can replace them with a standard E set. The Cordoba Mini M is a perfect companion for road trips, vacations, and hanging out at home.
---
Washburn RO10 Rover Steel String Travel Acoustic Guitar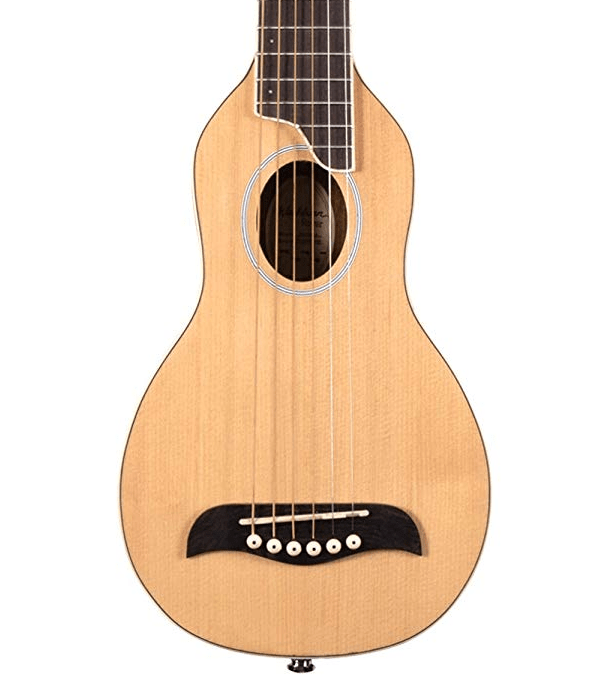 As with many travel guitars, the shape is entirely different. It is essential to ensure the fingerboard replicates a full-size guitar for playability. But it is often the case this is at the expense of the body size which has a marked effect on the sound generated. Also, mahogany body with solid spruce top is boosting durability and overall quality of the sound for sure.
At 33 inches long, it's length will not make traveling with it difficult, especially on aircraft. If this is an issue, it rather defeats its purpose. Since it's quite small, you'll have no trouble fitting this guitar into the overheard compartment of an airplane. It delivers loud, pleasant sound and will have you stringing along for hours.
---
Yamaha FG JR1 3/4 Size Acoustic Guitar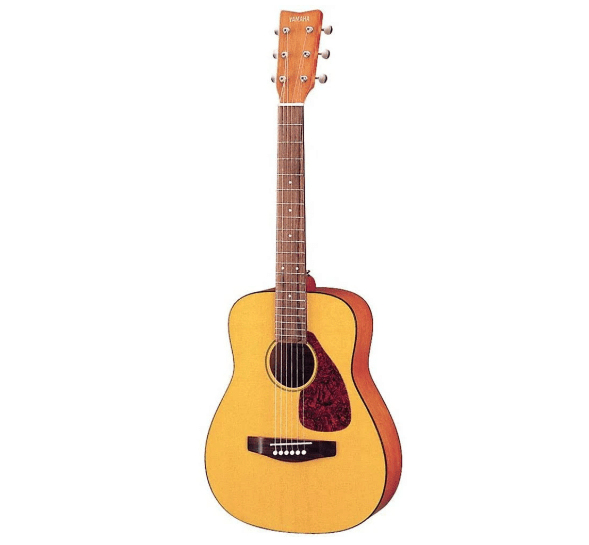 Looks familiar to you? Yes, built with the legendary quality and playability the FG Series, Yamaha designed the JR Series for the younger player, frequent traveler, or anyone who is more comfortable with a smaller-bodied acoustic. This guitar features a spruce top, nato neck, rosewood fingerboard and chrome hardware. This compact guitar delivers authentic acoustic sound anytime.
This instrument is made with high-quality craftsmanship and offers incredible value for the money. It is a great beginner's instrument with its smaller size and solid construction. If you want a travel companion you could not go wrong with the JR1.