Cellos, as with all stringed instruments, are notoriously delicate (and expensive!) instruments so it is vital to have a good case to protect it. Weather a soft case to cover it from dust and dirt, or a sturdy hard case to avoid scratches and damages from everyday commute.
Before purchasing a cello case, ask yourself how you will be carrying the cello and how often, if you are professional cellist and travel a lot with your cello, buy one of the hard flight cases, if you more often walk or bike the cello in short distance, you wouldn't want something too heavy, maybe a lightweight foam case or a padded gig bag will do. In this article, we have picked 9 best cello cases that will fit all situations imagined, and there must be one good for you!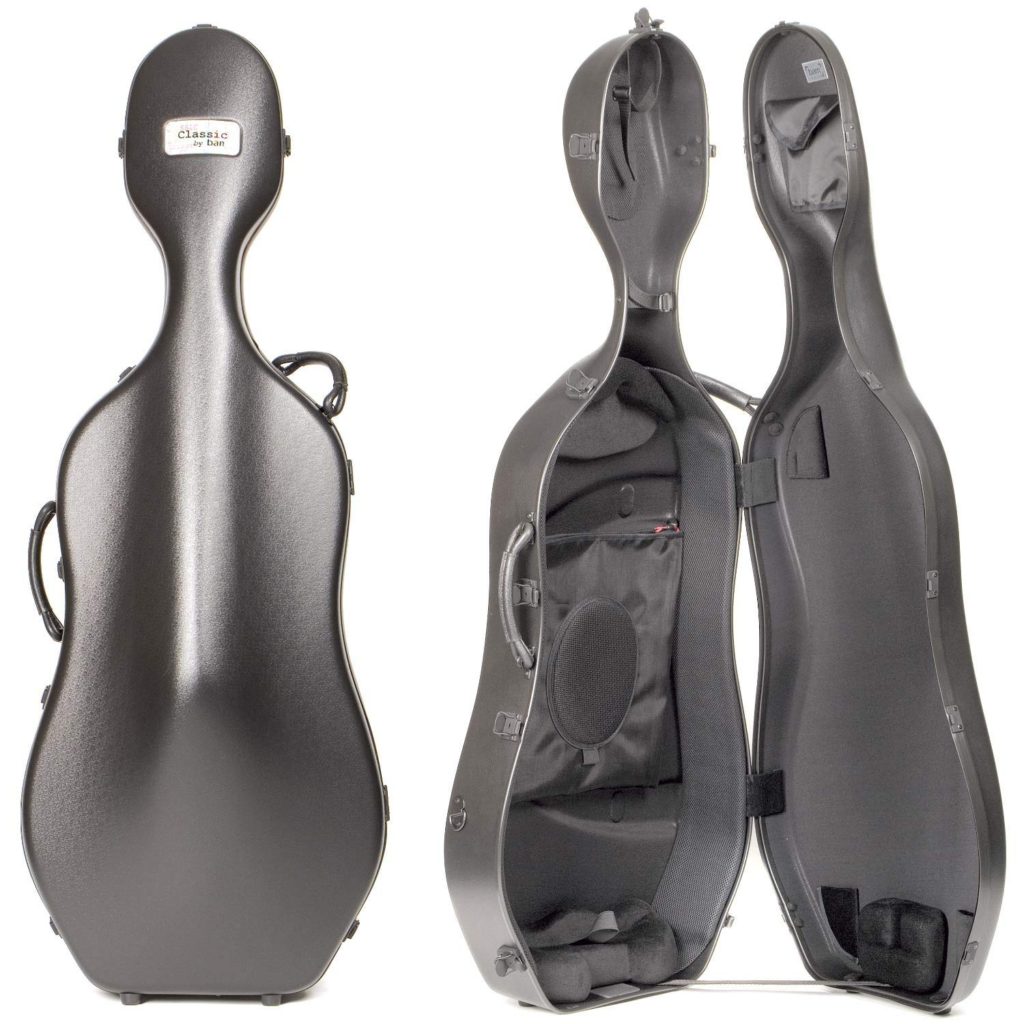 When talking about cello cases, BAM is usually the first brand comes to people's mind, they are sturdy, stylish, strong, just super good! and their prices are also very superior…
Bam France 1001S is one of their most popular Cello cases, this case promises to deliver protection, durability, and quality in a lightweight design. This is possible thanks to the high-tech materials used. The tough ABS shell is ideal for daily use and to keep your instrument damage-free. Your cello is further protected by the plush interior and the molded interior cushions. Its design offers the users the possibility to carry the case in various ways. You thus get 2 handles and 2 padded straps for backpack or shoulder options. This case is available in black, red or silver.
---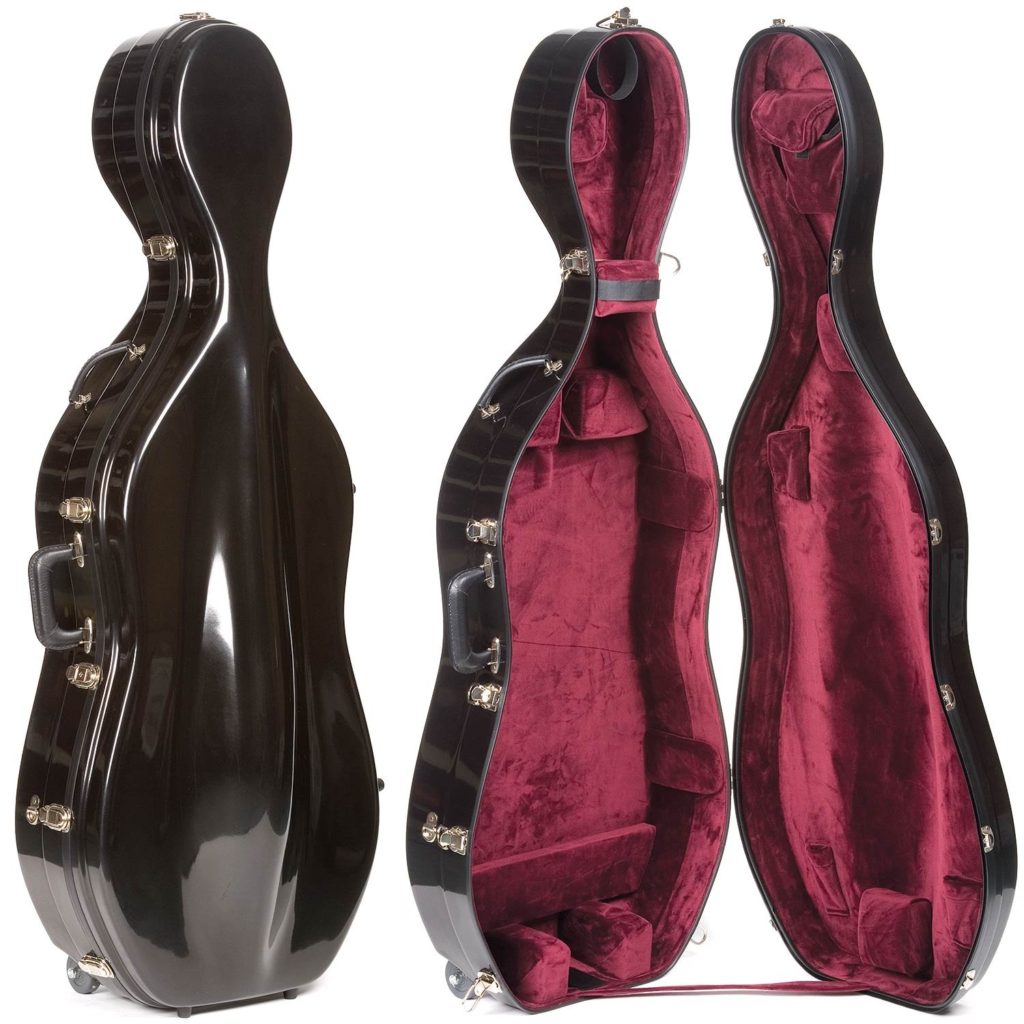 A model that will provide players with the protection they need for their cello as well as with a stylish and durable design is the 2000W Fiberglass 4/4 Cello Case with Wheels from Bobelock. It features a convenient handle in rear portion of head when using the wheels for easy transport, a shoulder strap, two bow holders, and is sized for a 4/4 cello.
The product was developed to offer protection, be practical and comfortable, and to last. Durability is ensured by the fiberglass construction. Your cello will be safe when stored and transported using this case not only because the product is made with this durable material but also because the interior features protective velour.
---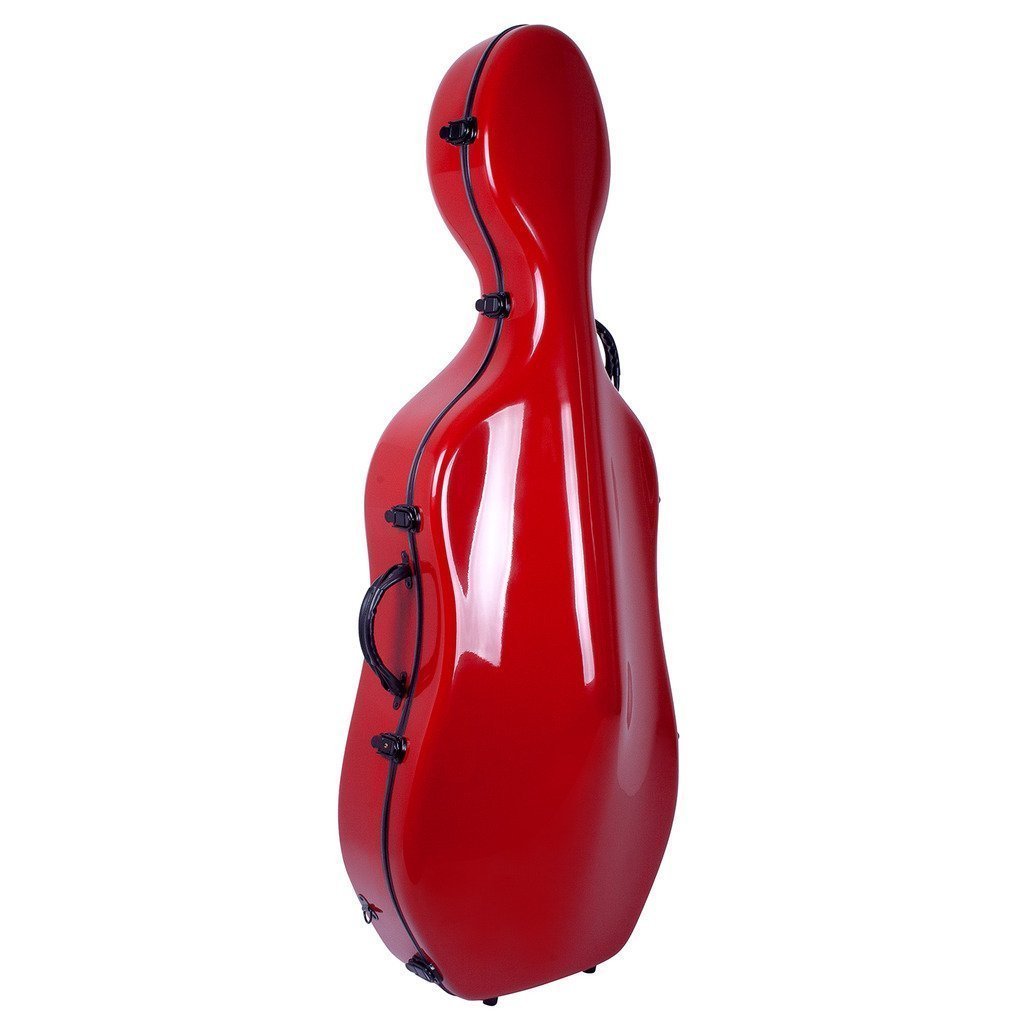 Another great hard cello case. The Crossrock case comes with everything the cases above have, but it also includes an easy handle for wheeling the case around. It is also durable enough to withstand 300lbs of pressure. Additionally, it's extremely water resistant so you can feel safe that if you get stuck in a torrential downpour, your cello will be perfectly fine.
A favorite among Amazon shoppers, the cello case certainly features a lot for its price. The cello case is lined with crushed red velvet with a detachable protect cushion. The exterior of the case is made from fiberglass which is unusual for a cello case priced so low.
---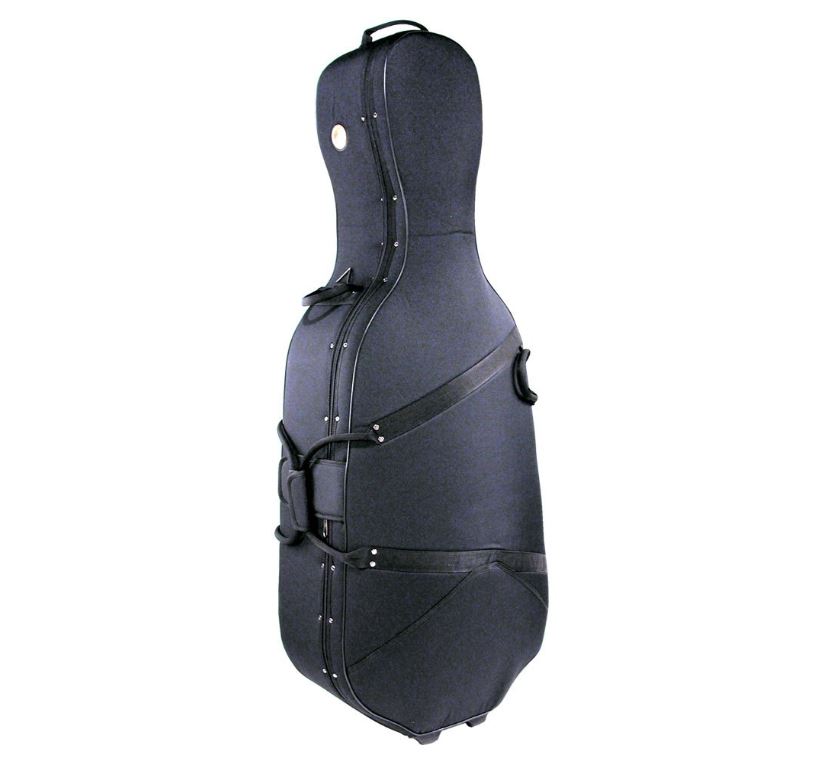 Travelite TL-20 is a precise and a unique looking cello case. It is made out of a durable and a lightweight material. Therefore, you don't have to go through the frustration of carrying heavy cello cases, just because you need to deliver improved protection to the musical instrument.
The cello case is filled with lightweight high-grade foam and covered in heavy-duty ballistic nylon. The interior is lined with plush blue-grey velour and has room for two bows. It also contains a hygrometer to measure humidity and shoulder straps for easy carrying.
---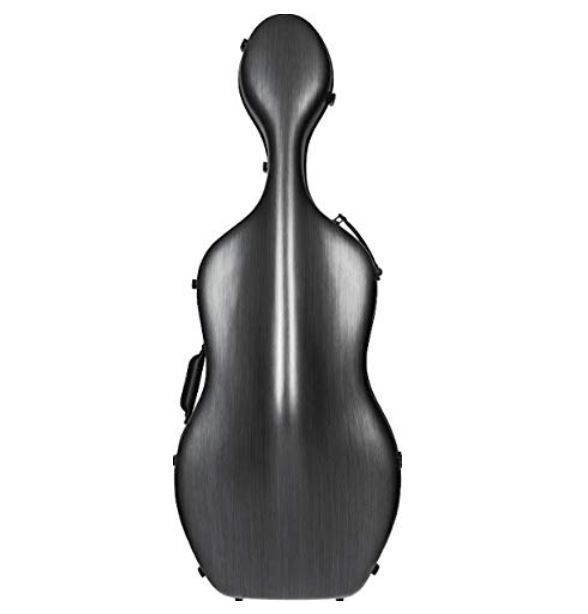 The high-tech hybrid build from carbon fiber and fiberglass used for this case will provide your instrument with the protection it needs to reach your rehearsal place or your gig destination undamaged. The item was developed with safety and comfort in mind.
Therefore, it features two bow holders as well as wheels so you can transport it comfortably and the way you prefer it. It also comes with an interior pocket you can use to store extra strings or other accessories. The case weighs 10 lbs and measures 52 x 16 x 15 inches, which should accommodate any full-size cello.
---
Tonareli Fiberglass is a basic cello case. However, it can offer all the functionalities that a cello owner would expect to receive out of a cello case. This cello case has got a hard shell.
It is protective and you will be able to receive an enhanced level of protection. Two bow holders will also be provided along with Tonareli Fiberglass. There are metal latches available in this cello case to improve stability.
---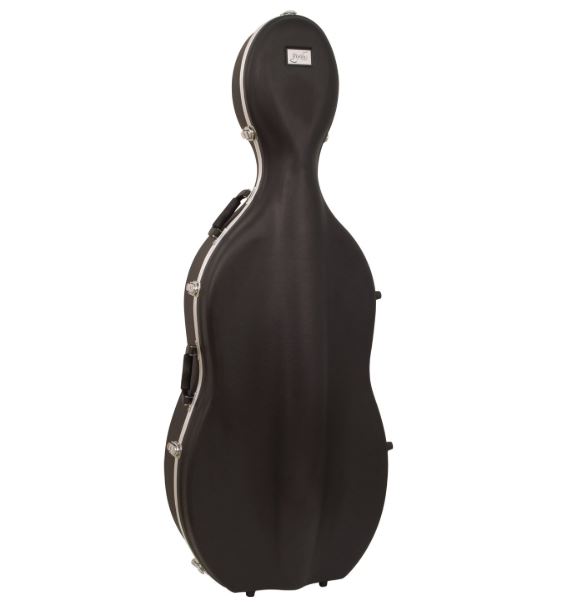 Bellafina provides the security of a hard shell case for the price of a heavily padded bag. The ABS vacuum formed case provides the finest protection for your instrument. Three handles, backpack/shoulder straps and imbedded wheels provide an assortment of transport options.
Exterior features include an ABS plastic shell three handles, backpack/shoulder straps and imbedded wheels. The interior features two bow holders, a removable accessory pouch and moveable foam block that can be placed where needed for a secure fit.
---
Protec is famous for making affordable, simple and sturdy music instrument cases, if you do not like the heavy, bulky hard cases we have talked about so for, Protec cello gig bag is a great option for you!
This gig bag is not only durable but has a ton of storage as well. The tough nylon exterior is padded by 3mm of padding with non-abrasive nylex lining. The gig bag also comes with backpack straps so that you can it on your back if you choose not to carry your cello with one of the many other straps on the bag.
---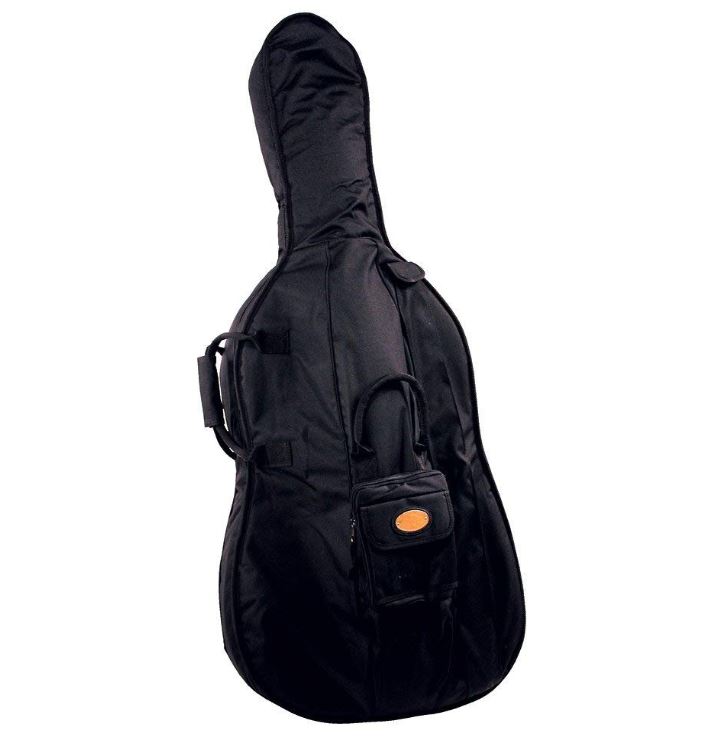 Another great cello gig bag at an affordable price, the Superior C-3918 Trailpack has luggage-grade 600-denier black ballistic nylon exterior with 12mm padding which gives it protection against wear and tear.
The interior is covered in soft red flannel to safely protect your cello. The pockets on the exterior provide ample storage for your accessories.