Quality digital pianos or keyboards will make a huge difference in the music you create whether you're just starting your journey or you're an experienced pianist. If you are looking for a quality digital piano, Yamaha is the brand you can not go wrong with. As one of the top instrument brands, Yamaha enjoy a high reputation for making high-quality keyboards and digital pianos.
With so many digital pianos in the market, it could be difficult to choose your dream keyboard. So, we've collected the 8 best Yamaha keyboards with different functions and features for you to choose from.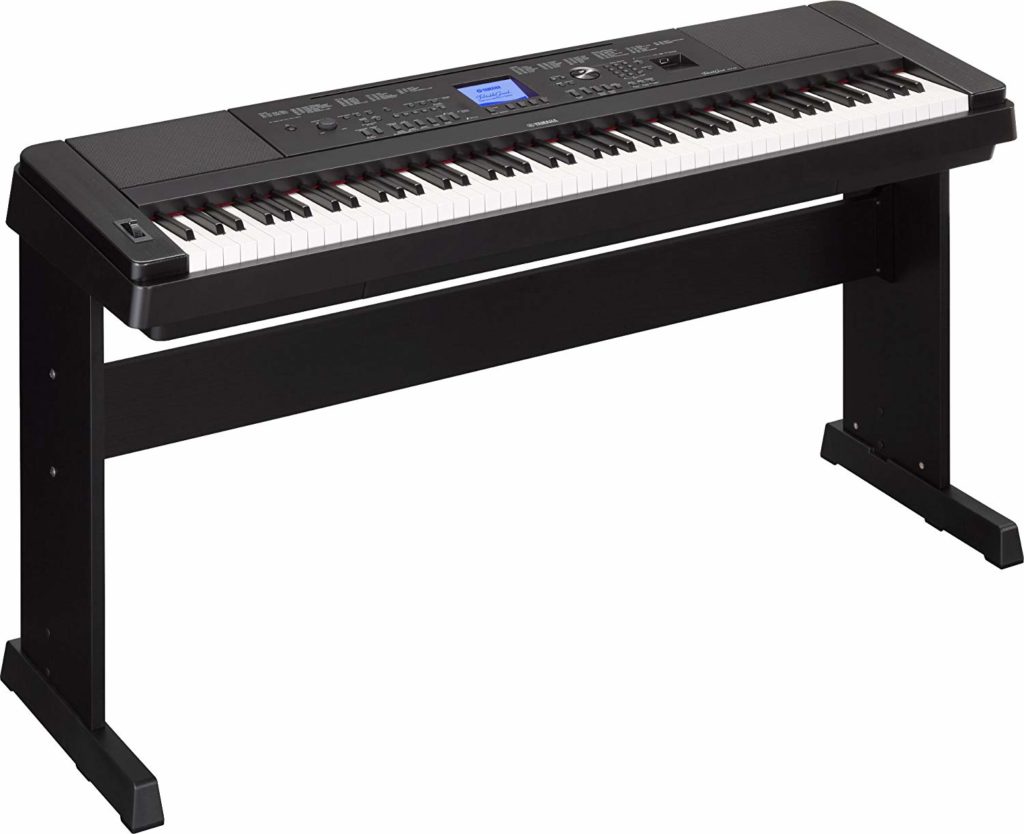 The Yamaha DGX-660 replaces the awesome DGX-650, and it has many selling features that make it a contender for the best weighted keyboard available. When it comes to key action, the DGX-660 has what Yamaha refers to as its Scaled Graded Hammer action, allowing you to play soft, medium and hard in a pretty close simulation of the acoustic piano experience.
The DGX-660 has some impressive functions such as allowing you to upload MIDI songs onto the screen and turning it into notation so you can follow and learn songs more easily. It also has a six-track recorder so you can layer multiple sounds and experiment with your own compositions. In terms of sound, this has something the brand calls a 'Piano Room' where you can choose different piano samples and acoustics based on your preference.
---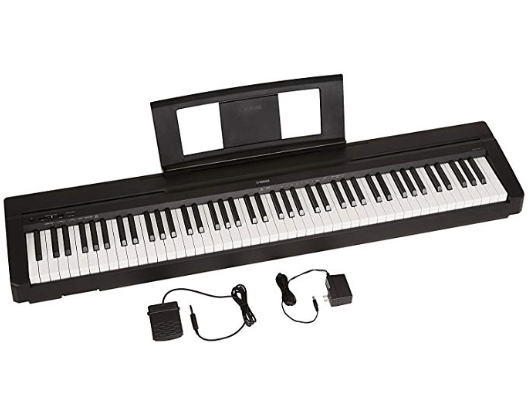 The P71 is obviously not on the same level as the DG-660, however, it is a great keyboard for the price and great for beginners with a tight budget. It comes with 88 weighted keys but does not have the hammer action of the DG-660. Although it doesn't have the same feel as the DG-660, it still feels pretty good to the fingers.
In regard to sound, there are ten voices to choose from, including samples straight from Yamaha's most prestigious grand pianos. You can also blend voices together. The Yamaha P71's lack of features and one-touch system means that it actually has quite a cool minimalist design to it, which is likely to appeal to a lot of people, the slim design makes for a nice alternative to the thicker, feature-heavy variants.
---
The Yamaha P125 is a compact, 88-key weighted digital piano that combines incredible piano performance with an user-friendly, minimalist design. P125 is loaded with features to give you an acoustic piano playing experience in a portable package. It produces the dynamic, high-quality sound and natural piano touch response you've come to expect from Yamaha digital pianos while maintaining a sleek and slim footprint.
The P-125 is loaded with features to give you an acoustic piano playing experience in a portable package. It produces the dynamic, high-quality sound and natural piano touch response you've come to expect from Yamaha digital pianos while maintaining a sleek and slim footprint. It is a introduced as a step-up and replacement of the popular P-115 (which is disconnected) and became the new midrange keyboard in the P series.
---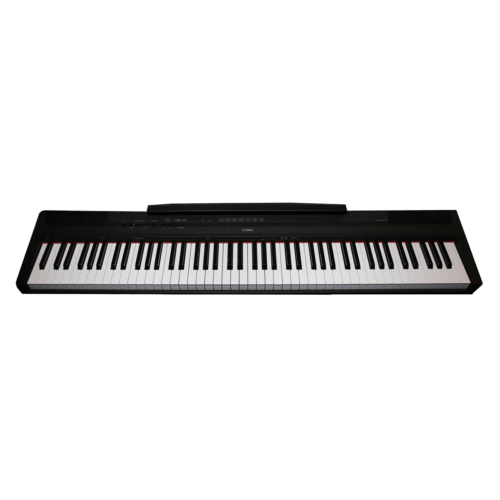 The Yamaha P-115 is the bestseller of the P-series. It's a full 88-key keyboard that's fairly straightforward, making it very user-friendly and features a sleek and compact design. It includes both the GHS weighted action and the Pure CF sound engine that you can enjoy through the four internal speakers. Pianist Styles turn your simple chords into exciting accompaniment. Play a chord and the Pianist Style gives you a full piano accompaniment
The P-115 also boasts a polyphony number of 192, something that experienced players mightfind particularly interesting. Polyphony number indicates the number of notes you can play at the same time, so the higher a keyboard's polyphony number the longer you can sustain notes and the richer the outcome of the sound. All of these features are packed into a digital keyboard that weighs just 37.5 pounds, making this a great Yamaha portable piano. Even though this one has been discontinued, if you
---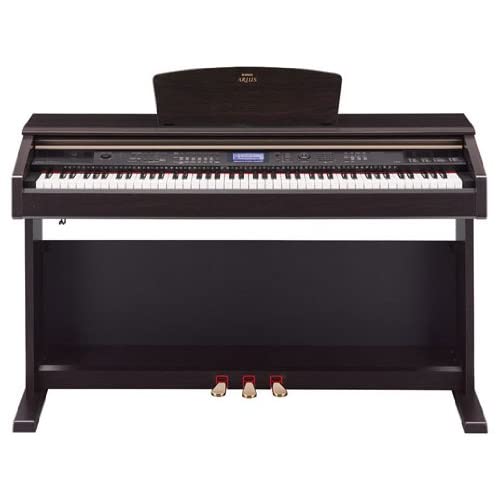 Perfect for more demanding students and experienced players alike, the ARIUS YDP181 provides a true piano experience. The Graded Hammer keyboard makes it a true joy to play, both in practice and in performance. Dual Voice capability lets you play two different instrument sounds at the same time, while a 3-track song recorder allows you to capture your original musical ideas and performances
Yamaha touts its Arius line of console digital pianos as a combination of beautiful wood cabinetry and their trademark piano craftsmanship. The YDP-181 doesn't disappoint in the least with itsgorgeous dark wood finish and gold fittings.As a piano, the YDP-181 as a full keyboard with AWM Stereo Sampling and GH weighted action. It has a polyphony number of 128 and a voice package of 14. The keyboard features variable touch sensitivity, allowing the player to choose from hard, medium or soft.
---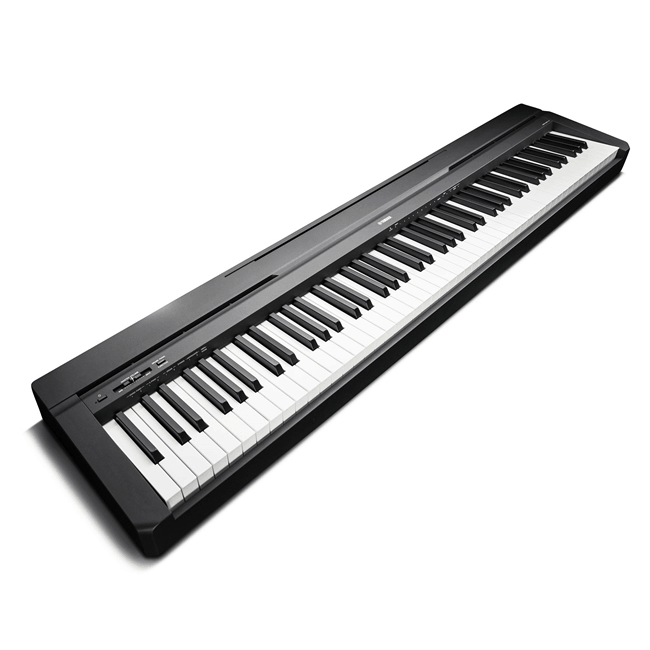 The Yamaha P-45 is a stripped down version of the P-115, and is the most affordable Yamaha keyboard. Just like Yamaha's other P-series digital pianos, the P-45 digital piano sports a compact, lightweight, and contemporary design, giving you easy storage and effortless portability.
Yamaha's AWM (Advanced Wave Memory) sampling employs digital technology to record an instrument's sound and then applies a high-quality digital filter to the recorded samples. You'll also appreciate the Yamaha P-45's built-in 12W speaker system. Just turn it on and you can start performing – there's no need to connect any other gear. That makes the Yamaha P-45 the perfect transition from an acoustic instrument to the benefits of a digital one. Plus, it's lightweight enough to take onstage with you, when you're ready to perform! If you're a beginner or you're on a budget, the P-45 is probably your best bet.
---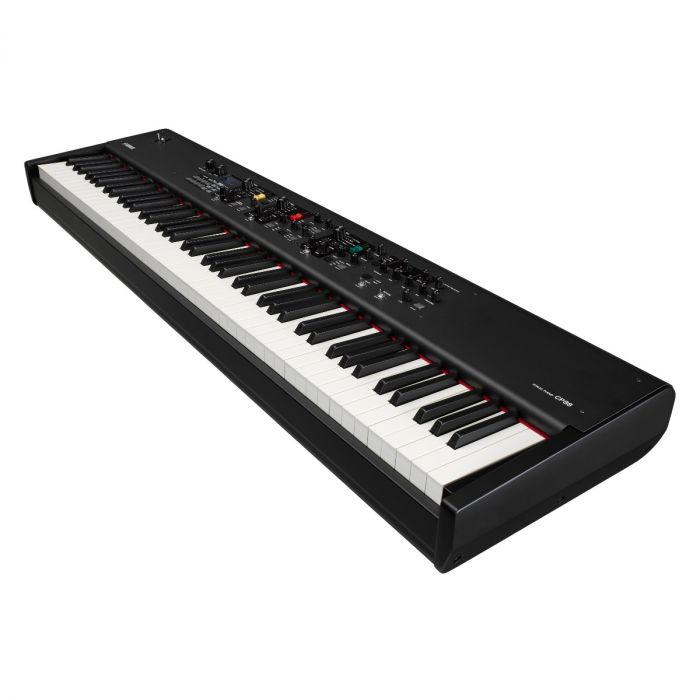 Powered by over 100 years of piano craftsmanship and 45 years of synthesizer innovation, the CP73 and CP88 stage pianos boast authentic acoustic and electric piano sound, realistic piano touch and an intuitive one-to-one user interface. For the gigging keyboardist, CP73 features a newly designed 73-key "e-to-e" (like bass and guitar) balanced action for playing a wide variety of keyboard and synth sounds.
CP88 is for the discerning pianist needing fast, accurate touch response. The triple sensor, natural wood keys provide Grand piano weight and response while synthetic ebony and ivory key tops provide tactile grip during extended playing sessions. Seamless Sound Switching: change sounds while holding notes without sound cutoff.
---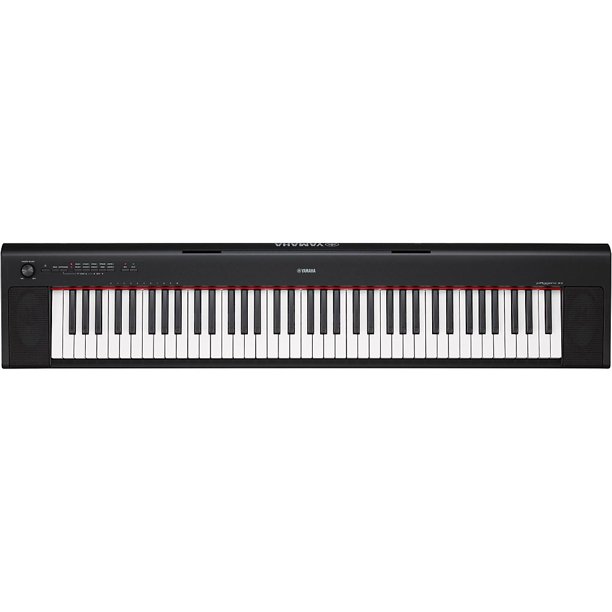 Exquisite tone in a light, compact instrument – The Piaggero NP32 is an ideal combination of elegance and simplicity. Designed around the essential elements that let you concentrate on playing, the NP Series keyboards focus on the inspiration and enjoyment of playing piano, and feature the pure tone of one of the finest grand pianos that Yamaha has ever made.
There are 10 sounds in total, including Yamaha electric pianos, organs, and strings. The flagship grand piano voice is by far the best of the bunch and worthy of a much more expensive keyboard. Voices can be split or layered to create different custom patches, and the controls are as simple as can be. You can also add digital reverb to your sound to create the ambiance of a particular room type.