Violin is often referred to as one of the most difficult musical instruments to learn, though it is always a better idea to find a prestigious tutor and learn in person, we understand this may not be a feasible option to everyone, whether it is because of location, resource or budget, so online learning is a good alternative for those who have the passion to learn violin but are not in the best position to have a private tutor.
There are tons of website with free or paid violin lessons online, trying to find a suitable one can be overwhelming, so we are here to help, we have compared and sort out 8 best website for you to properly start your musical journey with violin. If you're eager to pick up new violin techniques, learn music theory and discover inspirational musicians to motivate your music-making then you're in the right place.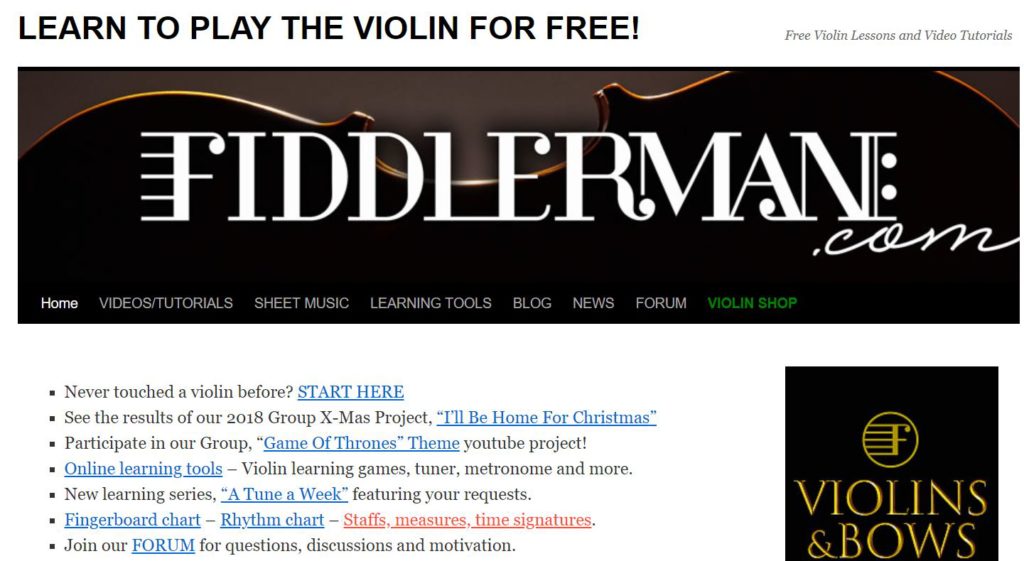 FiddlerMan has a number of different resources for beginner to intermediate violinists. He even has a special section devoted to people who have never touched a violin before.
Bookmark the site to access video tutorials, and resources on music theory and playing technique. FiddlerMan also has an online violin and fiddle tuner, a blog, and lots of violin sheet music.
---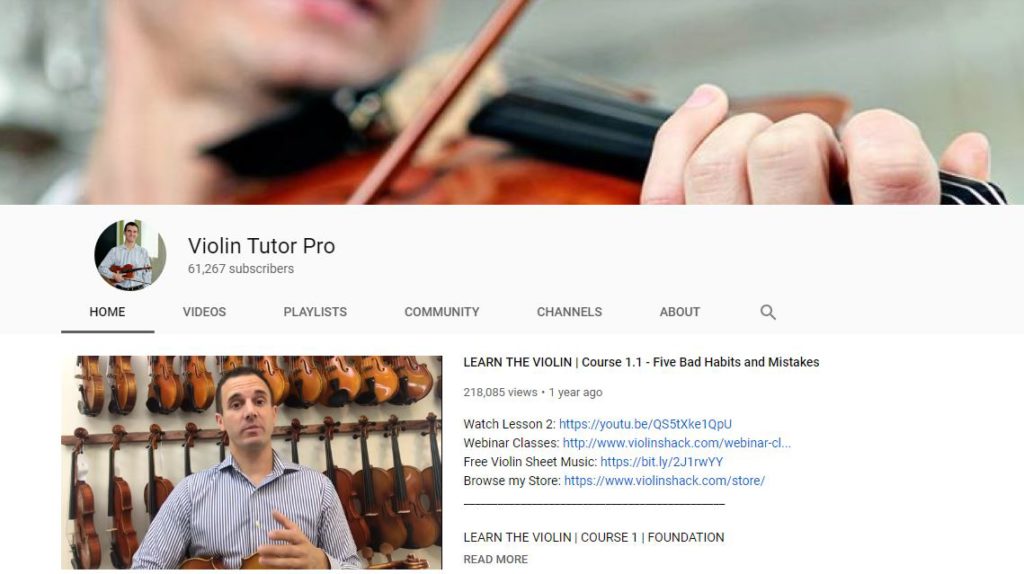 Violin Tutor Pro has a wide range of tutorials covering topics like playing basic cords, improving violin slurs, and learning to read violin sheet music. It's host, Michael Sanchez, shares his expertise in easy-to-follow lessons that are instructional, yet entertaining.
It is fantastic for beginner, intermediate, and advanced violin and fiddle students. They have tons of free videos and articles from a team of teachers and enthusiasts and video lessons that you can subscribe to receive daily violin tips.
---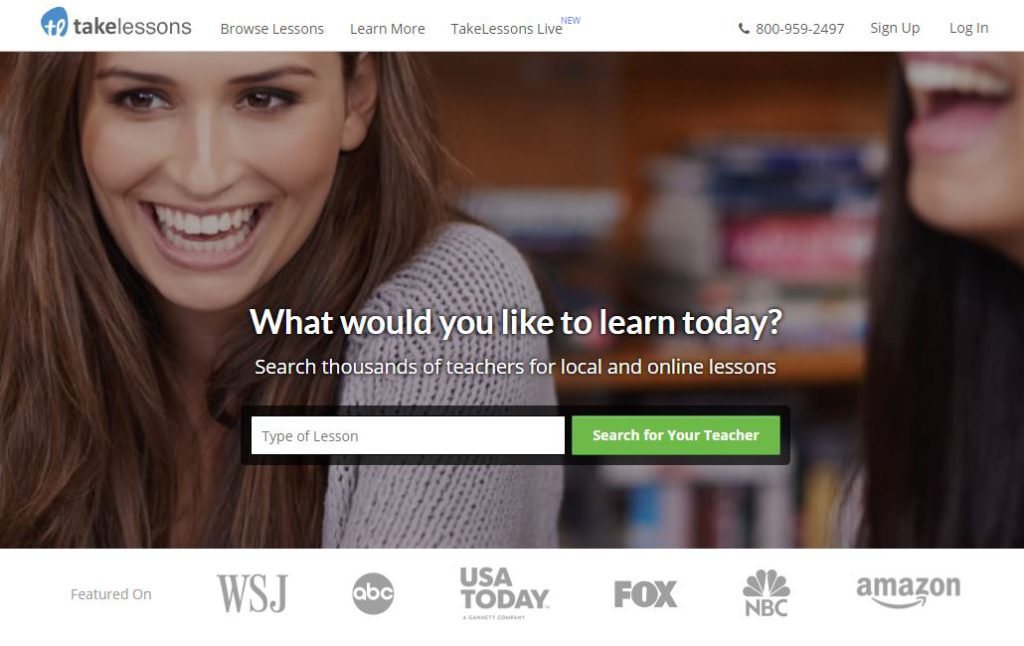 If you're looking for practical tutorials for beginners, this is a great place to start. With videos on finger positions, how to properly hold your bow, and how to play vibrato violin, the playlist below won't leave you disappointed.
All the videos are created by their violin instructor, Naomi. Her thorough teaching style and the way she breaks down difficult concepts step-by-step make her tutorials some of the most popular on YouTube.
---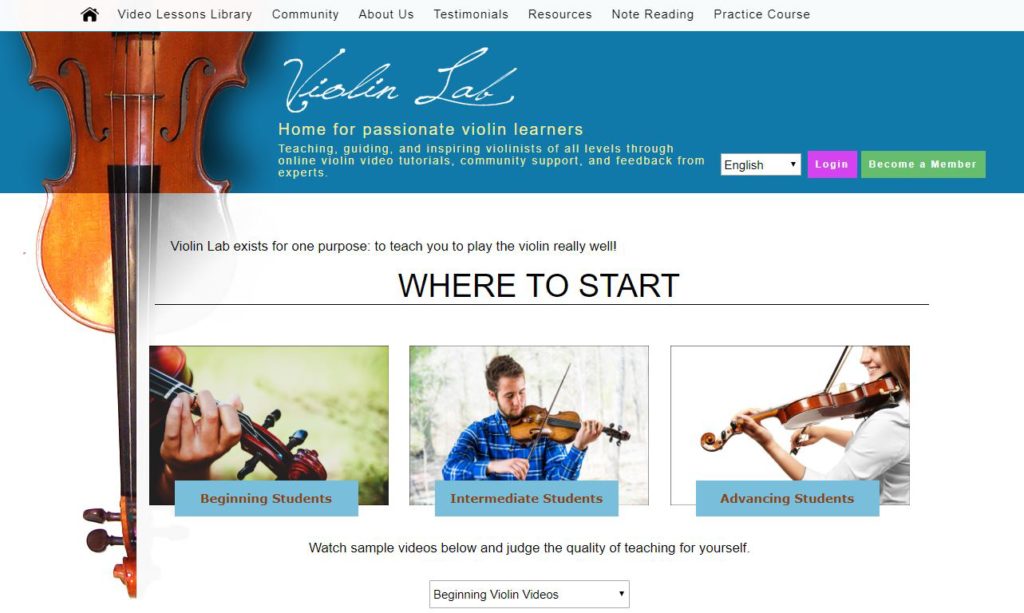 Violin Lab is one of the largest online databases for learning the beautiful instrument. It has options for beginners, intermediate students, and advanced students. If you are just starting your journey into learning the violin, there is a very effective beginners program that is geared towards helping you learn the basics.
They have well over 100 different videos on how to play the violin; including beginning to advanced technique, Suzuki Books 1-4 instruction, different bowing styles, vibrato, and even what literature to play at each level of advancement.
---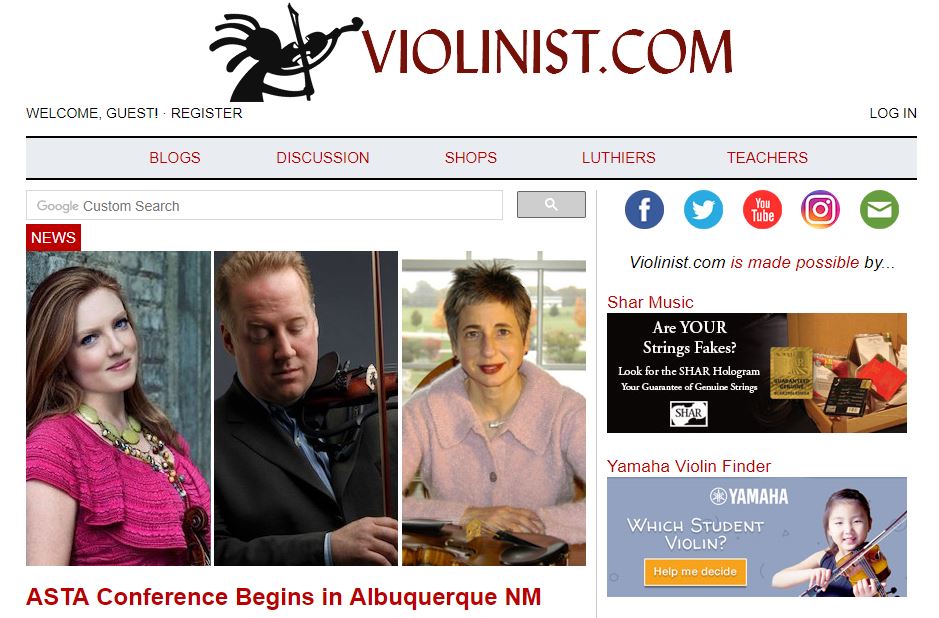 This website is a literal musical buffet for teachers, students and anyone interested in just about anything to do with the violin.
Another popular feature on this website is its discussion board, where people can post questions and start discussions on any topic related to violin and receive expert advice from the website's members. Read this discussion about bow pressure on different violins.
---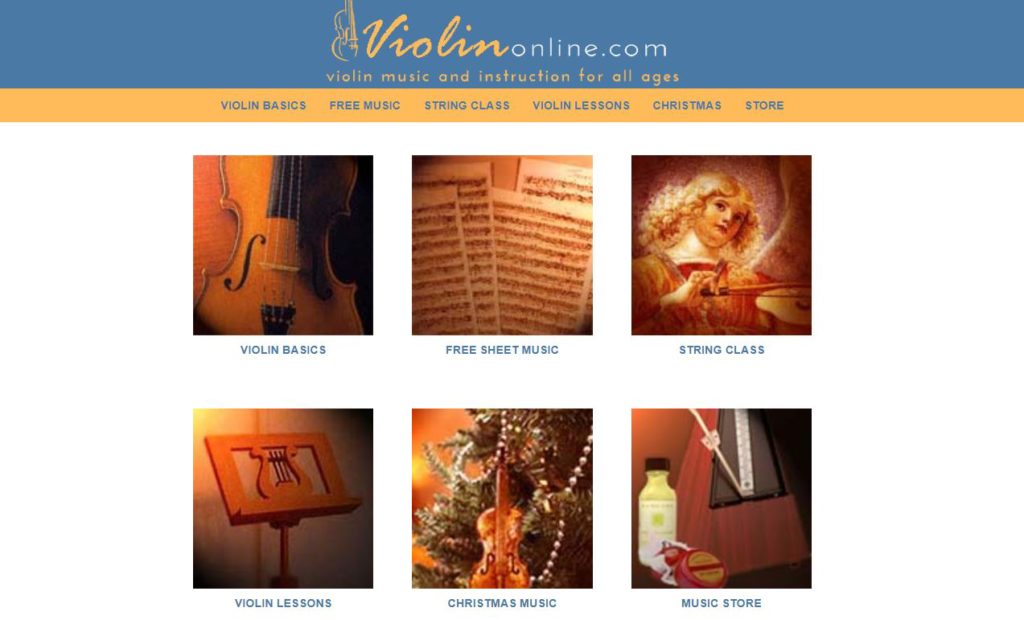 Violin Online is a free website that will teach you how to play the instrument through a comprehensive library of written pieces. For those who learn better through reading, this is the perfect resource. All of the instructions are in-depth, thorough, and informative.
It may look simple, but it packs quite a punch when it comes to learning one of the most difficult instruments there is to learn. You can even buy strings, accessories, and books from the online store, giving you the perfect complement to your lesson.
---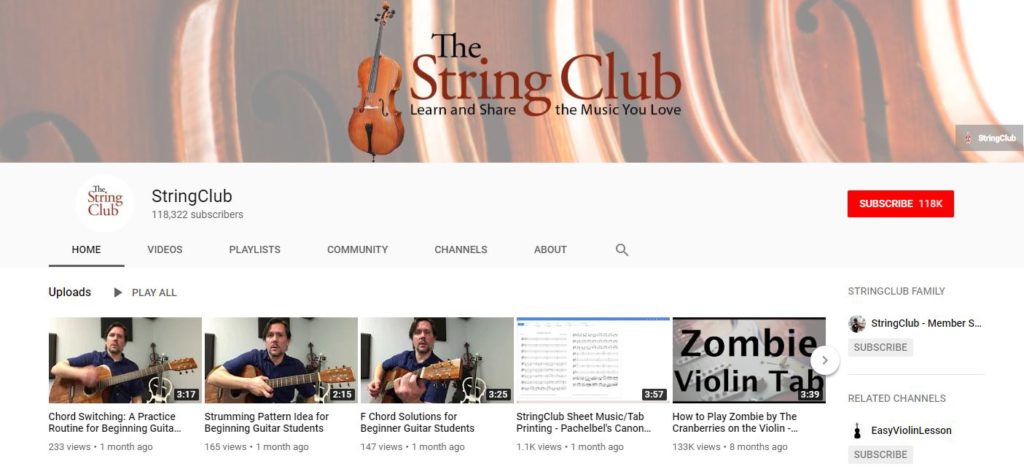 TheStringClub is a perfect resource for beginner students who want to put their skills to the test and learn how to play popular songs like "The Star Spangled Banner," "Jingle Bells," and "Twinkle Little Star."
What's great about these videos is that they are easy to follow, as the videos feature numbers that slide down the strings so users can easily play along to the notes on the screen.
---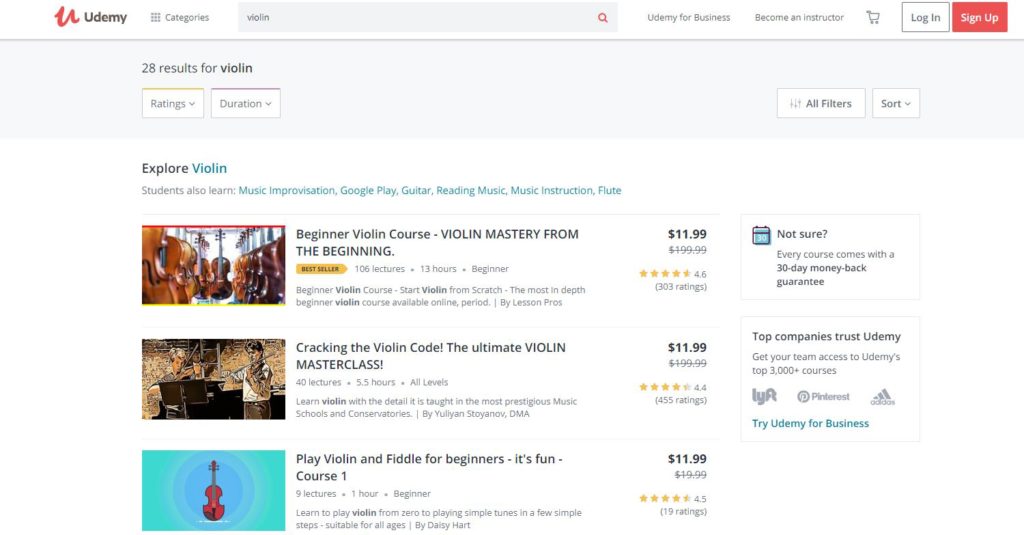 Udemy is a popular online learning platform that perfect for beginners and professional adults who want to learn new skills. Among its many courses are a wide range of violin courses, so you are sure to find something that suits you if you are interested in playing the wonderful instrument.
It has courses for all levels of player, so whether you are picking up a violin for the first time or simply want to revisit years of playing, you'll be able to learn. There are free courses, but most are priced at a very affordable rate of $11.99.
For no matter online or offline learning, dedication is always the key to success, especially in musical learning, you have to keep practicing and continuously perfect your skills so as to be able to master this difficult yet beautiful musical instrument.