Violas are very delicate instruments that can get scratched or broken very easily since they are carefully constructed from fragile wood. Weather a soft case to cover it from dust and dirt, or a sturdy hard case to avoid scratches and damages from everyday commute, you will need one to protect your delicate instrument.
Before purchasing a viola case, ask yourself how you will be carrying the viola and how often, if you are professional violist and travel a lot with your viola, buy one of the hard flight cases, if you more often walk or bike the viola in short distance, you wouldn't want something too heavy, maybe a lightweight foam case will do. In this article, we have picked 8 best viola cases that will fit all situations imagined, and there must be one good for you!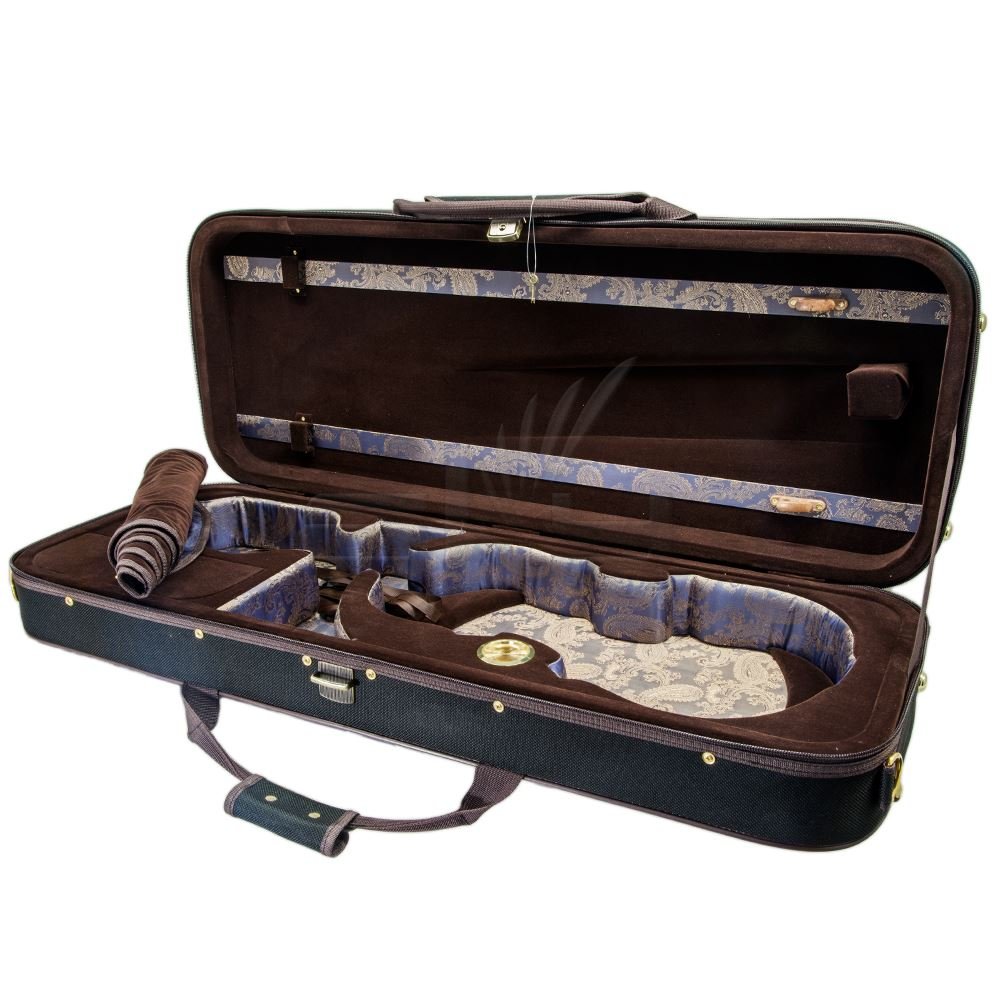 This is a brand New luxurious oblong violin case, desirable features yet it is lightweight and durable. It has interior and exterior accessory compartments, two (2) bow holders and adjustable shoulder straps. The suspension cushions that keep the violin centered so as to minimize the impact on instrument. It features hygrometer, full length music sheet pocket on top this case with strong zippers and case comes with a matching blanket.
---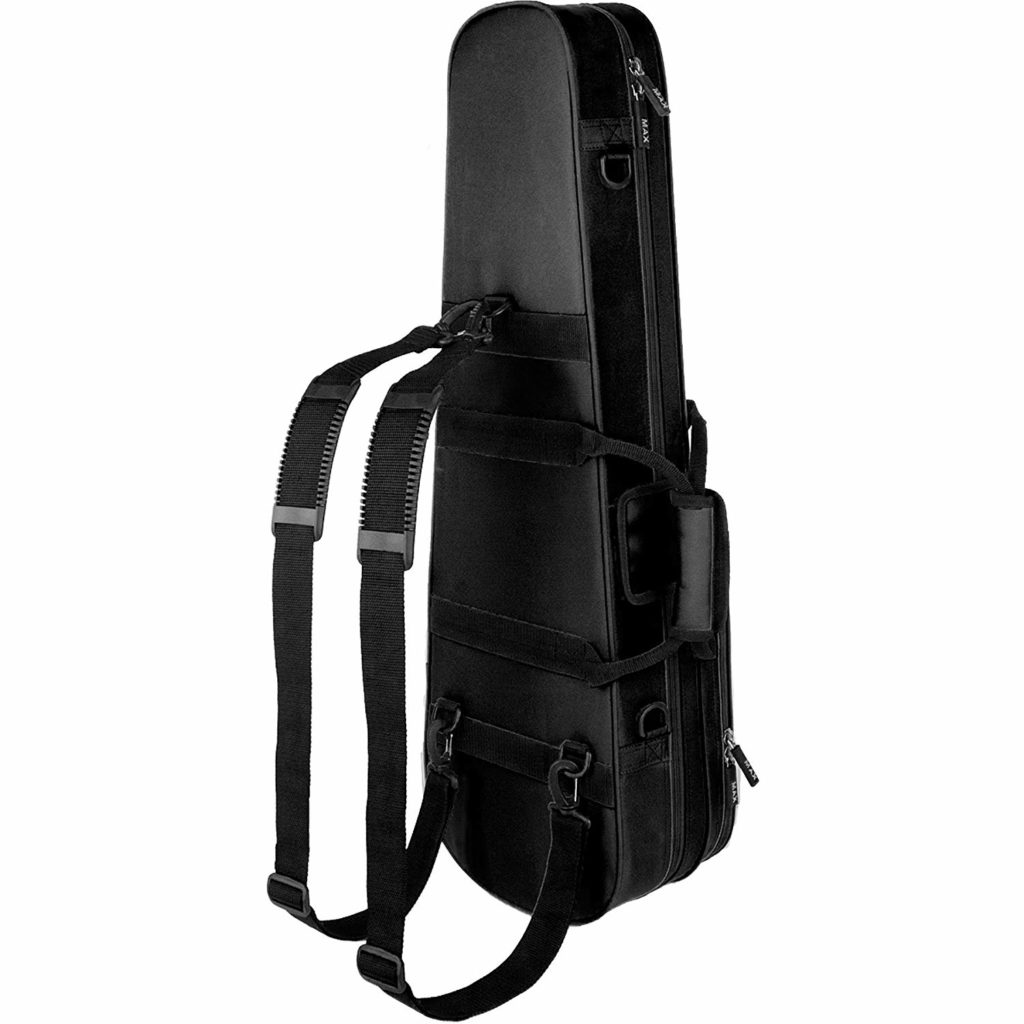 The MAX Shaped Viola Case offers great value and protection. Designed with an ultra-light EPS foam frame to deflect impact, the case also features a soft plush interior lining, suspension padding, soft viola blanket, interior accessory compartment, 2 bow clips, and is backpackable. It has dual corded handle design sewn onto the case with comfortable padded handle wrap, convenient subway rope handle, and quick-lock to securely shut an empty case without zippering.
---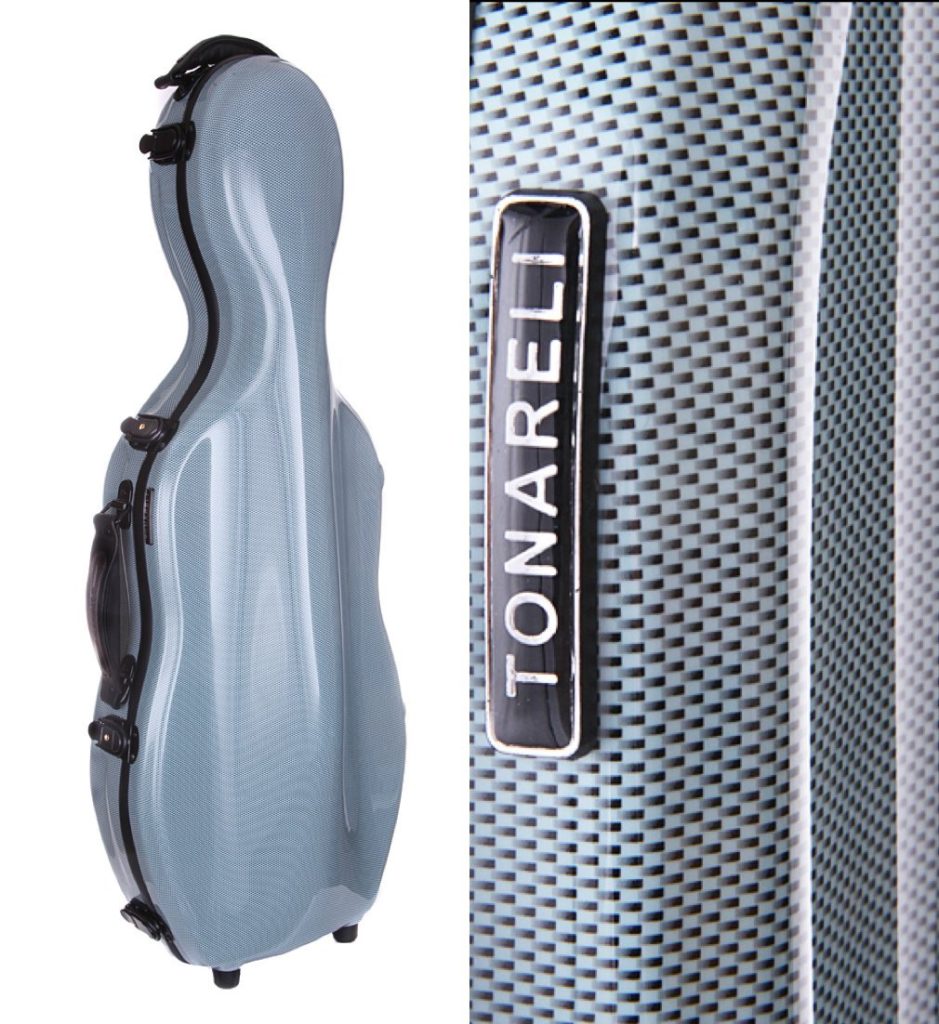 The Tonareli cello shaped fiberglass viola cases are an affordable and stylish case to protect your prized instrument. Constructed of light weight and durable fiberglass, the case is sealed when closed so your instrument is protected from both inclement weather and sudden temperature changes. The case has a new bow holder design to securely hold two bows. There is a removable accessory compartment for rosin, strings, mutes, cleaning cloth, etc. The case is equipped with wheels and a luggage handle for easy rolling. Each case comes with two shoulder straps and a viola blanket.
---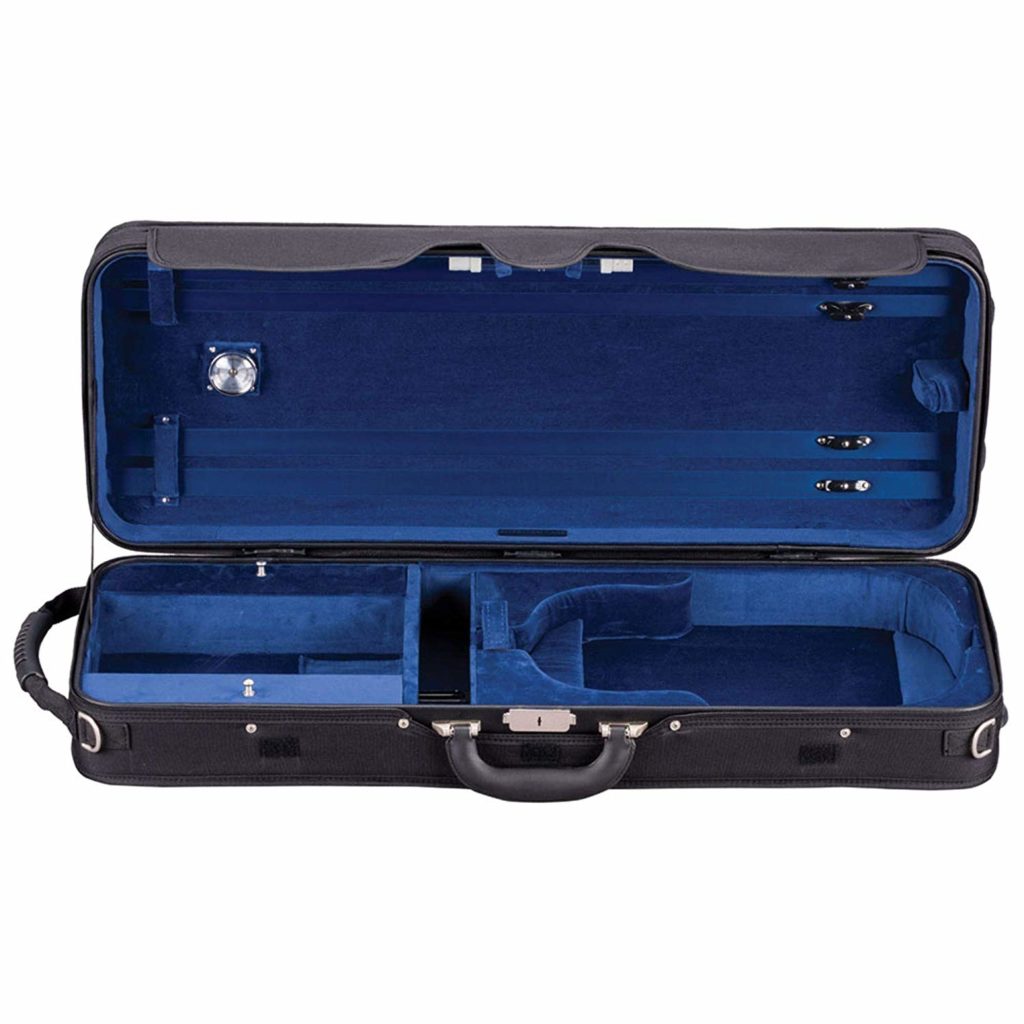 The promise of American Case at a Very Affordable Price From the strong, multi-layered plywood shell to the large rubber grip on the subway strap, to the American Case logo that commands the respect of experienced players, the Eagle viola case is designed for the professional violist. Black Oxford cover with music pocket, heavy duty hardware and jumbo vapor bottle and accurate mechanical hygrometer assure the safety of your viola. Two large accessory compartments and large, soft handle attend to your needs!
---
Our Deluxe Viola PRO PAC Case utilizes an adjustable shoulder block secured by hook n' loop fasteners to fit violas from 13″ to 17.5." Each PRO PAC case features a water resistant Ballistic Nylon exterior, large front pocket, subway handle, backside sheet music pocket, padded shoulder strap and ID tag, soft molded interior, Protec microfiber cloth blanket, 2 bow clips, and a shoulder rest storage strap. This case is back packable with our optional backpack strap.
---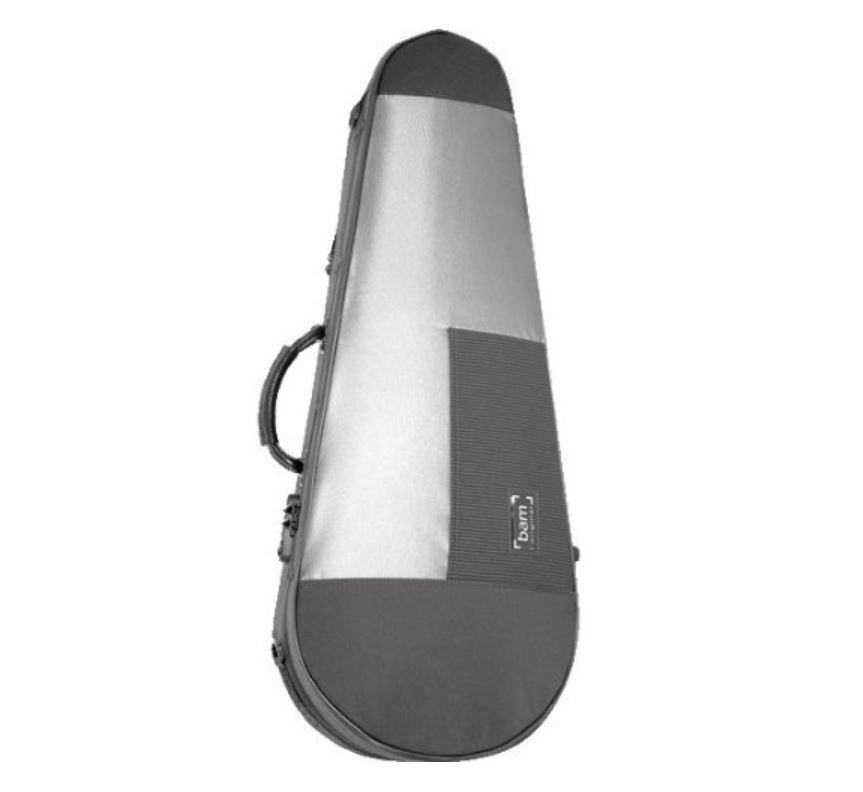 A gorgeous and practical case made by BAM, covered with Cordura fabric that isn't just resistant to wear and tear, but is also capable of resisting to water. The structure also enjoys ABS reinforcement, so the case is not as light as it may seem, providing suitable protection. On the inside, high-density polyurethane foam, so your viola will be safe in this case. And, although it closes with zippers, the case features a lock that uses number combinations to prevent the lock from being opened by anyone but you. It also has two back straps that are padded and can be removed, plus a side and subway handle, for easy handling.
---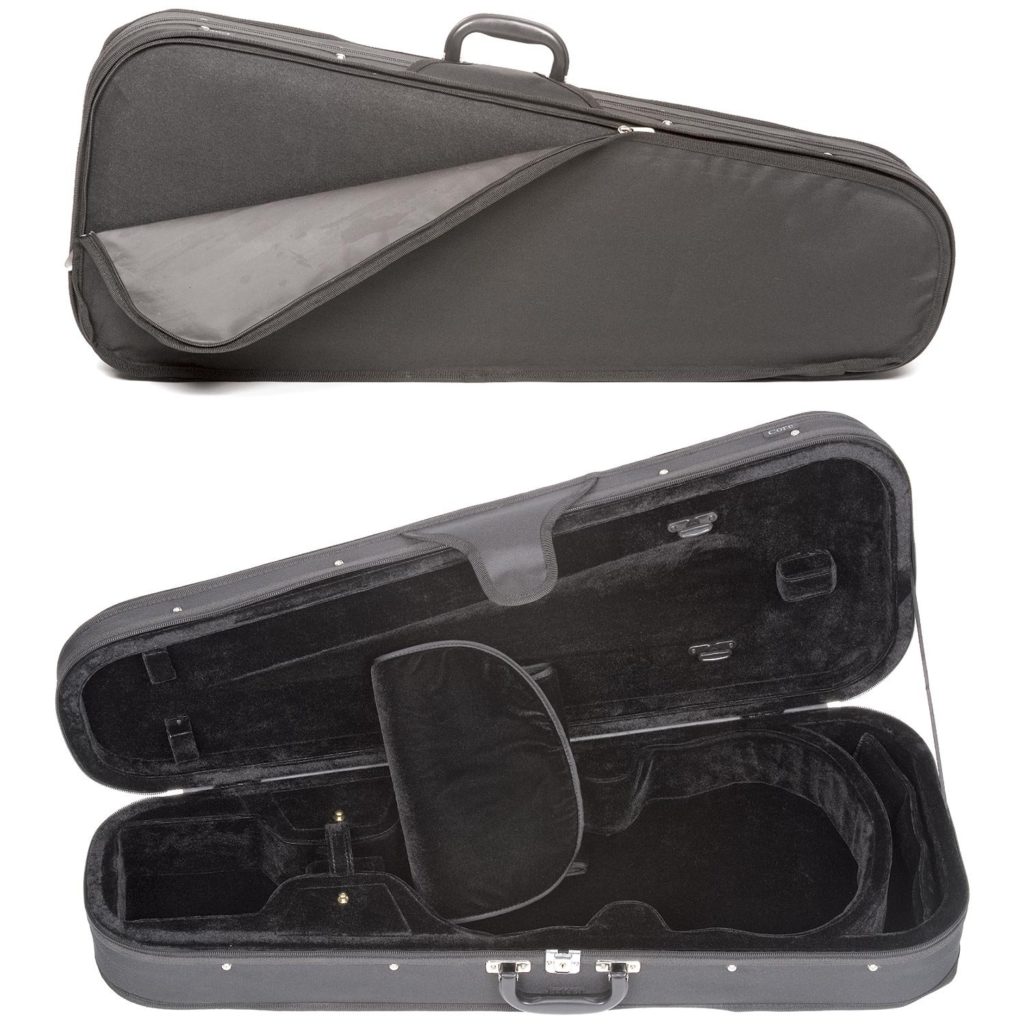 Core instrument cases have a reputation for honest value, excellence, and years of proven durability! This wood-shell Core dart-shaped viola case has a cordura cover with music pocket and a black velvet interior with an instrument blanket. Additional features include two bowholders, small accessory pockets, and a shoulder rest space. The zippered closure with latch keeps out the weather while the backpack straps make it easy to carry. This is a well-built case and a terrific value!
---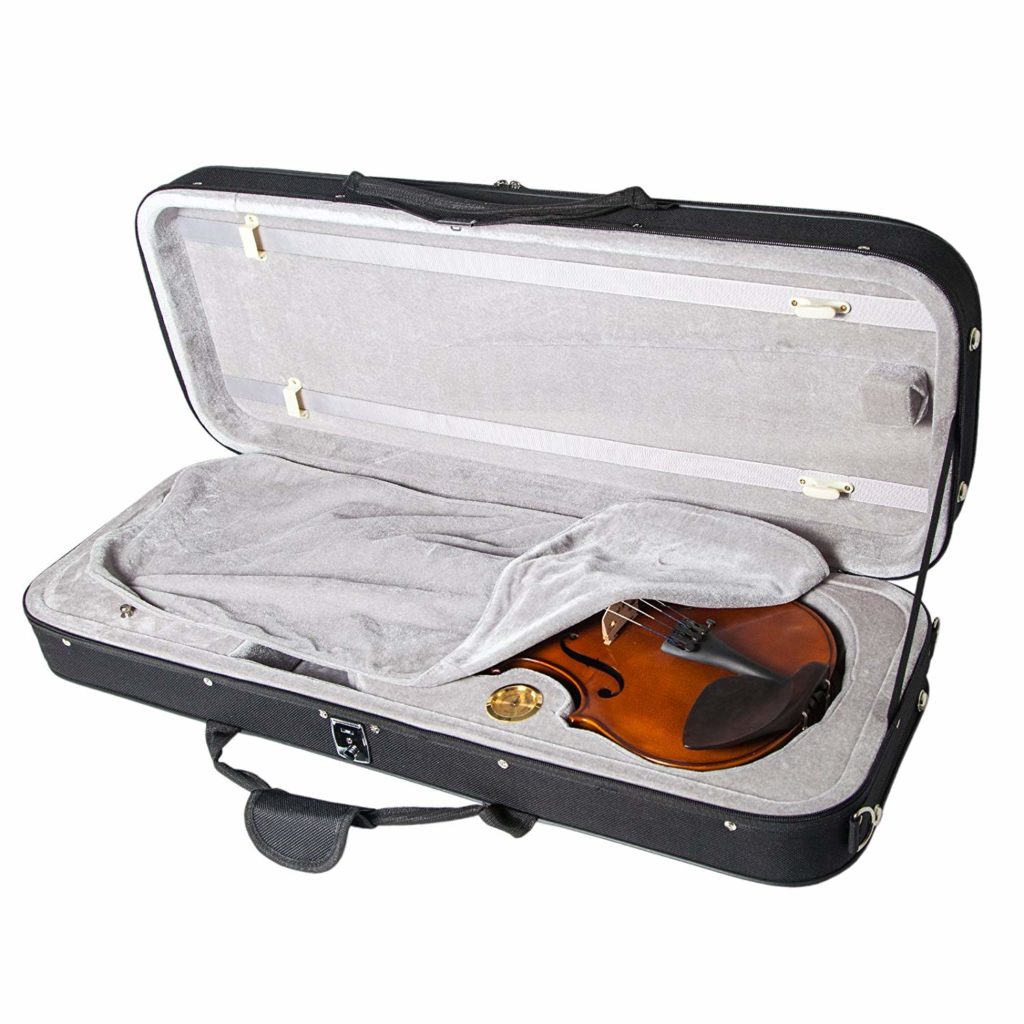 This is a brand new luxurious oblong viola case, desirable features yet it is lightweight and durable. It has rain proof cloth exterior with sturdy light plywood construction, beautiful luxurious velvet lining inside. And the neck restraint and tailpiece protector. The case comes with multiple bow holders and a matching blanket. It features vaporizer bottle and holder, hygrometer, large music sheet pocket on top this case. It has two ample size storage compartments for rosin, shoulder rest, shoulder straps and more. Hand carry handles (side or top) and shoulder straps are provided.