Digital pianos are pretty much used everywhere these days. They are much easier to travel with than traditional pianos, are much less expensive, and have tons of added features built in. If you've ever played a digital piano before, you know how crucial it is to have a good sustain pedal to go along with it.
Why You Need A Pedal
The function of the sustain pedal is to hold your notes. As you press down the pedal with your foot, it keeps on holding your notes. Using the pedal can assist in your performance. You can lift the fingers off the keys without any hindrance in sound play. If you want an easier and effective solution to broaden your musical horizon, a good sustain pedal would be a great help.
It is basically an on/off switch that does not need any power source or battery. These are simple in structure and usually include a jack-plug of a quarter inch and about feel long leads. Some of the pedals are very similar to the real piano pedals both in their shape and size while some are flatter and smaller in size. Let's take a look of the 8 best that we carefully selected for you:
The Korg PS-1 is built from steel and extremely durable. It comes with rubber on the top for grip and also rubber on the bottom so it doesn't slide around the stage. I like this because technology has made it great for MIDI controllers.
A lot of pedals are put together poorly and the rubber falls off after a couple shows making them slide around. This is put together a lot better than most and won't fall apart on you right away. Let's take a look:
---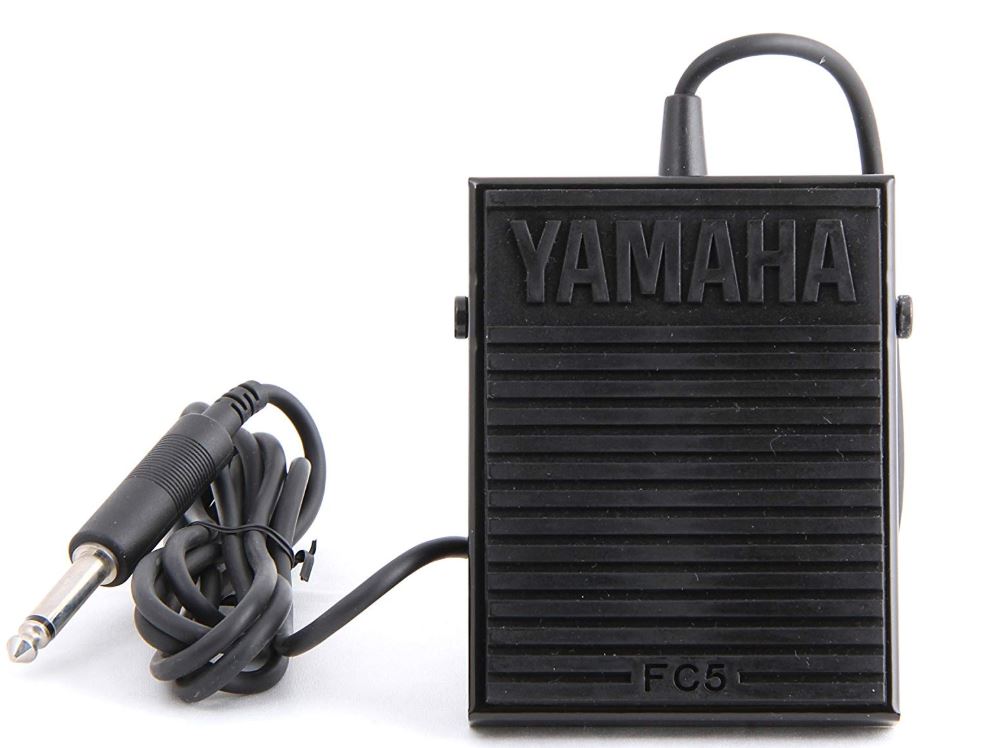 Their FC5 sustain pedal gives you expressiveness and convenience, wrapped up in a portable package. Even with the flat, rubber design, you get tons of control. It's also incredibly durable and will easily stay by your side and under your foot for many world tours to come.
The cord is 5 feet long, giving you plenty of room to work with, and comes with a ¼ inch jack for your standard sustain input. If you're a synth or effect kind of guy/gal, you can also use the Yamaha FC5 pedal as an on/off switch for activating or deactivating other effects and pedals.
---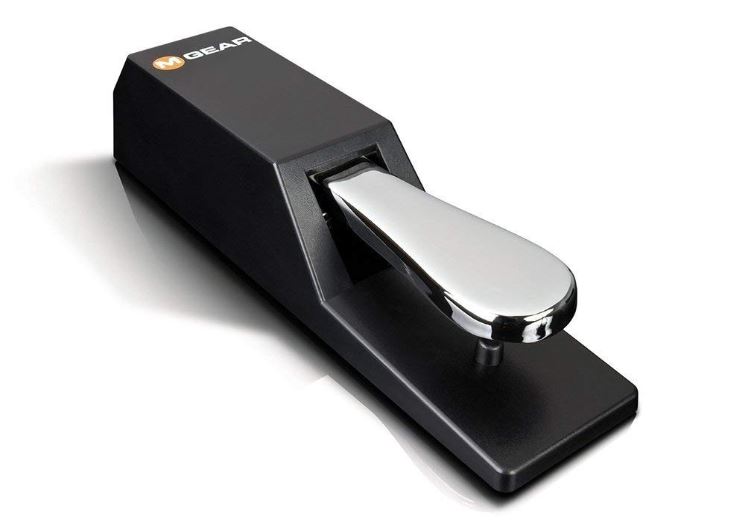 It can be used with any electronic keyboard. This is made with special attention to detail and it greatly mimics the feel and functioning of sustain pedal of the acoustic piano. It has top-notch chrome foot pedal with half-pedal capabilities to add more expression to your performance.
The bottom comprises slip-resistant rubber that makes its grip better to the floor. Moreover, it has a 6foot long cable with the jack ¼-inch.
---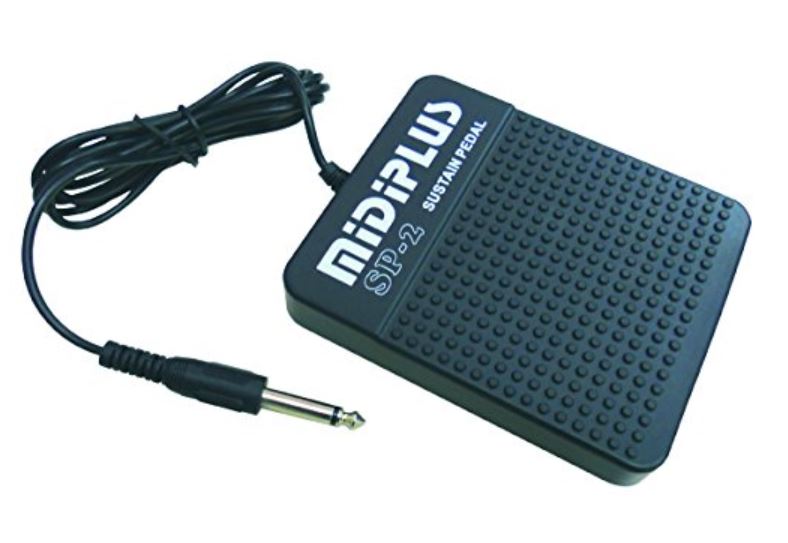 The lightweight, plastic design has a lot to do with the price, though it is actually quite usable once you get down to business. The pedal comes with a polarity switch and ¼ inch jack, meaning it can be used with just about any electronic keyboard.
The best thing about this pedal is how lightweight it is, making it perfect for the musician on the go who can't afford to add any extra weight to their rig. It comes with a pretty solid black finish and protective plastic cover too.
---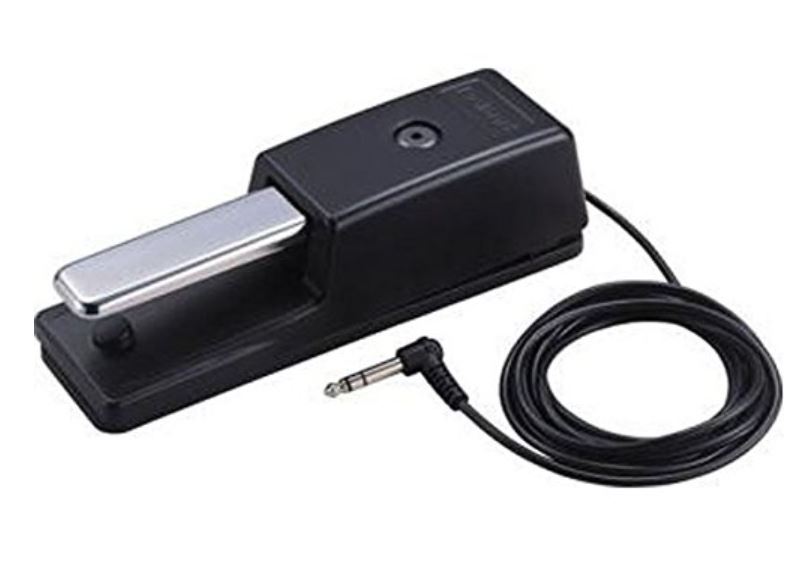 This sustain pedal from Roland is professionals' choice and it is preferred for its high quality and solid structure. It is a traditional style product that has nice rubber stoppers on the bottom so it doesn't slip on you while playing.
It works well with the half-damper keyboards in addition to serving as a standard sustain pedal. This pedal comes with a very long cable that makes it suitable for the stacked keyboard setup. Try this and you would enjoy enhanced sustain control.
---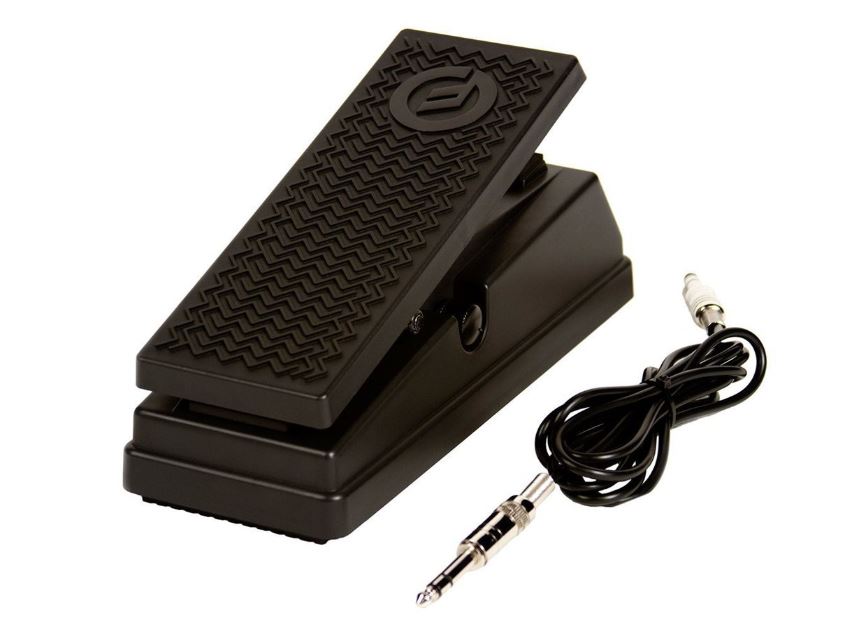 If you have a desire of acquiring an ideal sustain pedal, the Moog ACCEP003 EP3 Expression Pedal is among the perfect one.It entails a newly designed cam system with exceptionally smooth performance and durability, a polarity switch that ensures compatibility with non-Moog products, a scalable output knob for specifying a musical range.
This has a Perfect weight and balance, along with superb craftsmanship. It is designed with ¼" output jack on the front panel that allows you to use the supplied 6.5' cable.
---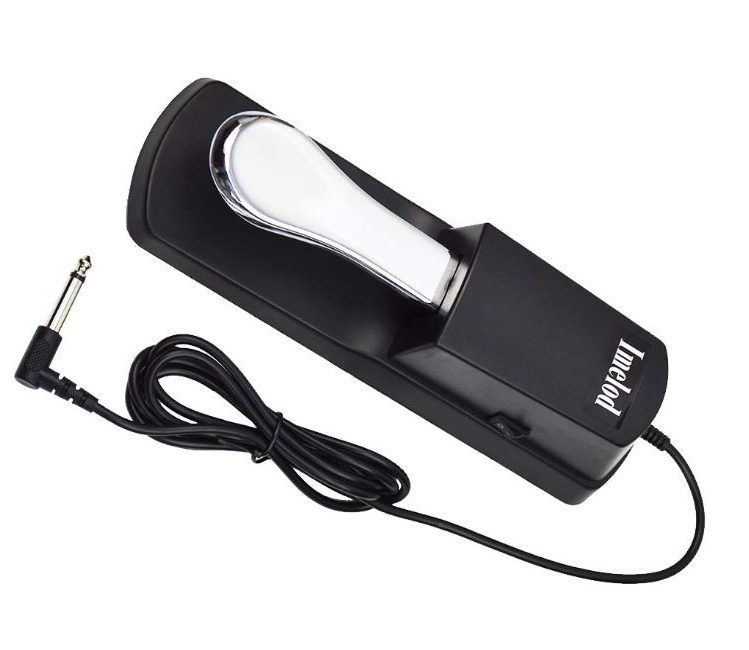 Imelod Ione Digital Piano has a sturdy and solid-Improve the sound of keyboard playing, try to give you realistic feeling sustain for an electric piano. When you buy it, and later on you unhappy about your purchase, no questions asked, replace it or return the money. The clutch has a plastic cover for protection and nice feel underfoot with enough resistance but not overly stiff.
This pedal features a dual polarity Switch underneath sustains, with 1/4 Jack Input and 6 Foot Cable and it has universal compatibility.
---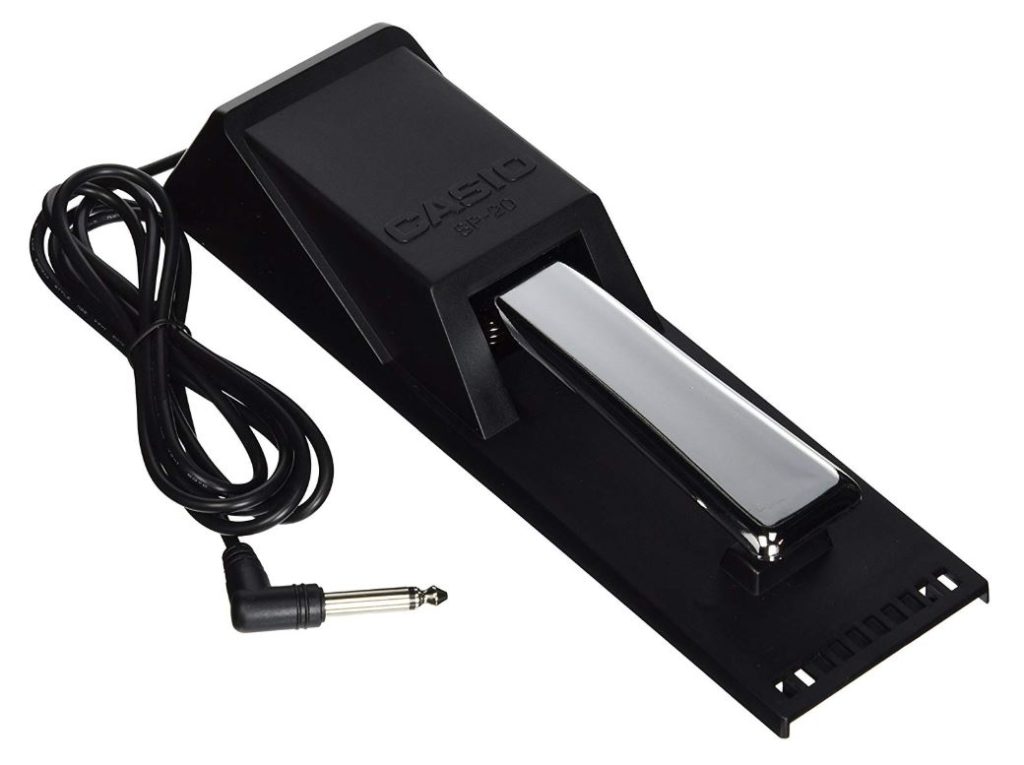 The Casio piano style sustain pedal is a traditional piano-style pedal that connects to your Casio keyboard or digital piano. This pedal from Casio is one of their masterpieces and it is usually preferred by both the professionals and students. This Piano style sustain pedal comes with a long chord that helps you to easily place it where you want.
The easy use and comfortable feel make it a more reliable option. This is made to sustain the notes in a way very similar to damper pedal effect on acoustic piano. Try it to have a realistic feel and enjoy an expressive play. It can hook-up with any keyboard having ¼ inch input jack.