Mastering the violin is an art that requires different accessories that make practicing a lot easier and practical. A strong and durable stand being one of it. Though you can choose to pack and unpack your violin everytime done practicing, it would be so much easier and fun to have your violin sit on a nice stand, a durable stand will give you peace of mind and keep your violin handy —hey, since it is so approachable, you got no excuse of not practicing on time!
In this article, we have summarized 10 of the best violin stands on the market, if you treasure your violin, give her a good place so sit and relax.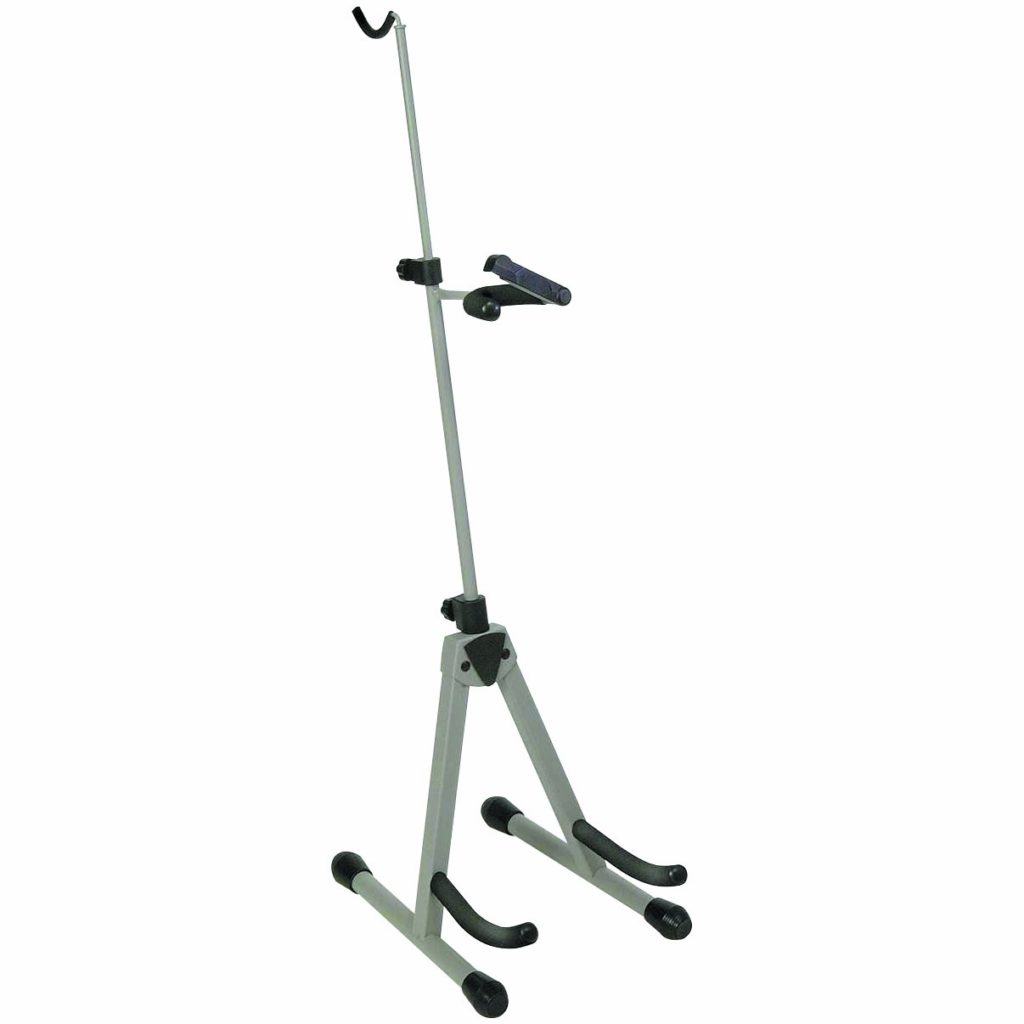 This great Violin – Viola stand allows you to keep your instrument and bow, with it's shoulder rest attached, ready to play. Folding nearly flat for storage, it features two height-adjustable cushioned arms to support the instrument's bottom and a third with a safety bar to secure the neck.
The bow hangs from a cushioned hook out of harm's way, behind the instrument and off the floor. It has sturdy metal construction, and fully adjustable to fit all violin and viola sizes.
---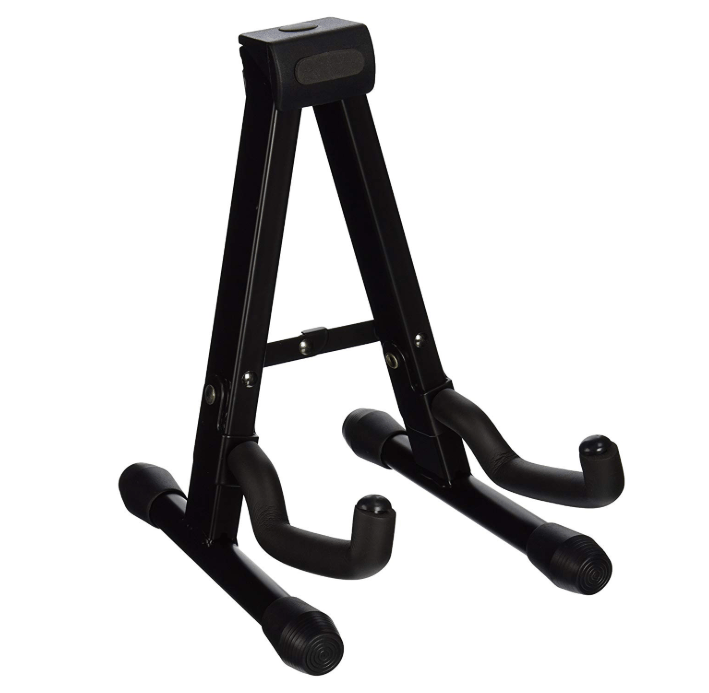 Stagg presents this sturdy model of Mandolin stand for those who want to buy a high-quality stand that can last long and provide high value for their investment. It is made up of steel and features everything that is needed to make a stand a safe pick for your instrument.
The locking system is designed to keep the stand open. Besides, a soft rubber covering is added to prevent any scratching of the instrument's surface, and it holds the mandolin safely.
---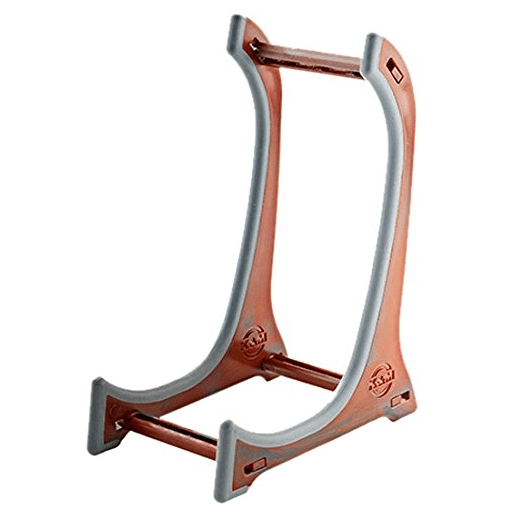 The display stand is ideally suited for small string instruments, such as violins and ukuleles. The compact design of the stand places the instrument front and center- This is the best possible way to put the focus on your instrument. Be it at a music Store, at an exhibition or at home, Your instrument is always the center of attention on this attractive display stand.
The body of the instrument rests on rubberized support arms ensuring that the instrument finish is protected. A solid four point support system and three cross struts ensure sold and stable footing. For storage and transport The extremely light stand folds to a small compact size.
---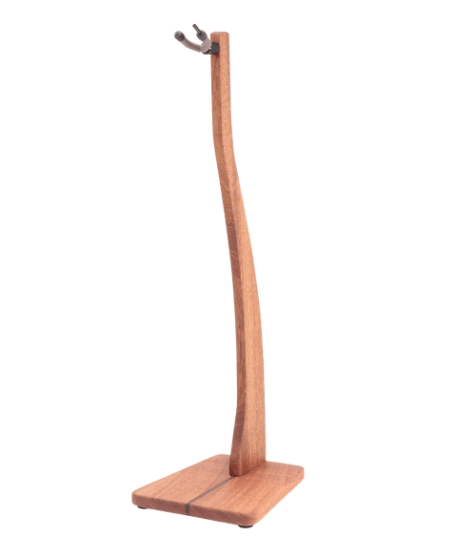 Show off your prized instrument in any environment with a finely handcrafted violin stand. 31″ of clearance from cradle to base makes this stand perfect for full size instruments. Handcrafted using premium solid wood – No particle board or laminate. Furniture-quality stands that last a lifetime.
Features the USA-made String Swing cradle, the finest available, safe for nitro finished instruments. Fast and Simple assembly. Requires only a Phillips head screwdriver. The hand rubbed oil finish hardens in the wood, not on the wood.
---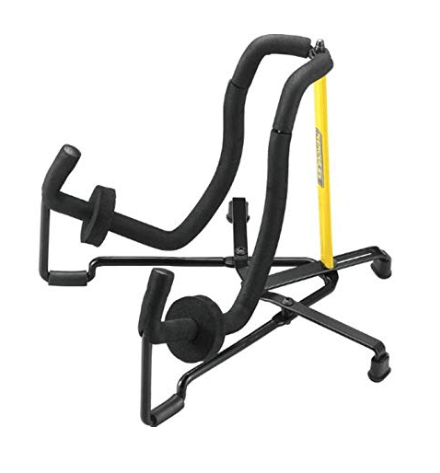 The TravLite GS303B Folk Instrument Stand Holds violins securely with adjustable foam pads. Easy to set up and pack up with Sturdy steel construction and specially formulated foam on all possible contact points to protect your instrument. Compact Slim Design folds flat for easy transport.
Features: Holds banjos, mandolins, violins and ukuleles securely with adjustable foam pads Easy to set up and pack up Sturdy steel construction Specially Formulated Foam on all possible contact points to protect your instrument.
---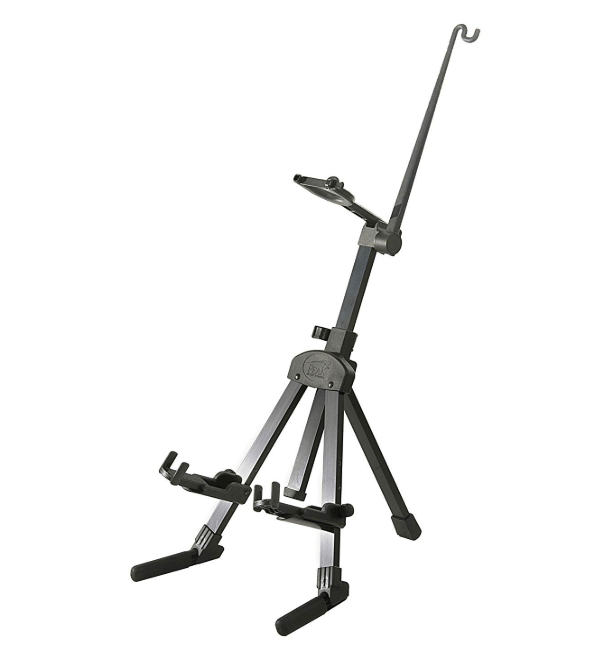 The ST-22 is a seriously lightweight and durable stand specifically designed for the violin. It is complete with an aluminum body, neck support, and bow holder. Adjustable arms allow this stand to fit any size of violin, including viola. The body of the violin will gently rest upon the top neck holder.
Folding up the frame allows this stand to be easily stowed away and weighs less than two pounds! This stand is fully adjustable and fit violin size from 1/32 to full size. A bonus carry bag is included, lightweight and convenient to carry around on the go.
---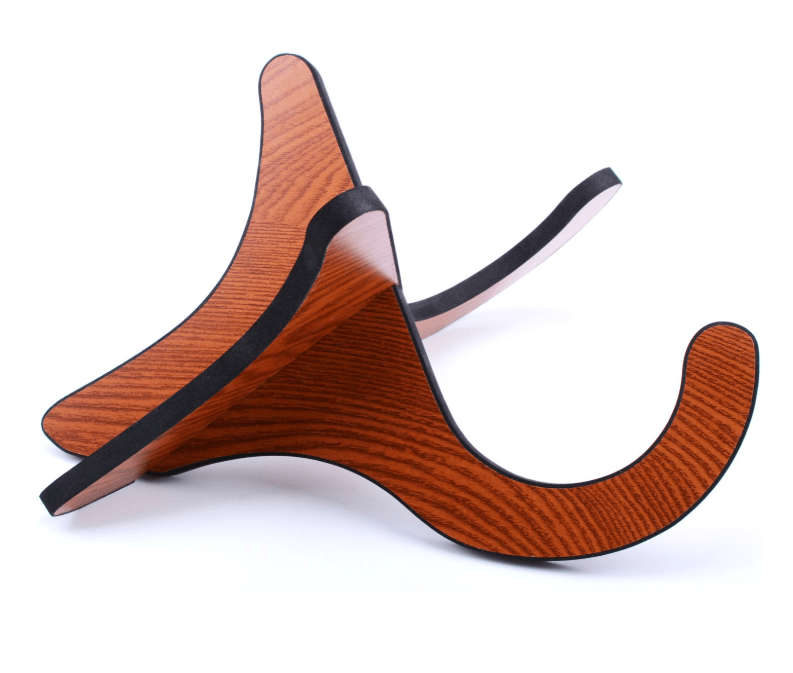 Here is an economic model of Mandolin stand for those who want to get a combination of quality, style and easy affordability. The stand comprises a simple structure made with high-grade wood that adds to the durability. Beautifully designed with exquisite workmanship. Thick anti-slip padding on the cradle protects your valuable instruments from scratching and damaging.
It is cut precisely and smoothly,Just two flat wood pieces simply fit together. It is easily to assemble and disassemble in a minute.Easy transport and storage Moreover, it carries only 10.4 ounces.
---
This is a compact and simple violin rest. Though made of plastic, it is pretty durable and suit it needs. The stand is lightweight, only 7 ounce, it is easily to assemble and disassemble ,suit for small instruments of every size(including soprano, concert, tenor, baritone) Ukulele,Mandolin,Small Banjo, Violin or Pipa.
It is designed for use on stage/practice room/Studio.It is adjustable and foldable. If you have an inexpensive student violin and want find an affordable stand to host it, this is the no brainier.