Mandolin is small, short-necked lute with varies number of strings. This instrument produces sound through the vibrations of the strings. It is a very interesting and versatile instrument that is a lot of fun to play. Choosing the mandolin that's right for you, however, can be a challenge. Not only do mandolins come in a variety of styles and constructions, but their quality varies considerably.
If you are looking for the best mandolin for beginners, you've came to the right place! In this article, we have hand-picked 8 of the best beginner mandolins which will fulfill your every expectation on this fun instrument, and fit your budget.
But, before we dive into details, there are some basic knowledge about Mandolin you need to learn first:
A-style, F-style, Bowl-backed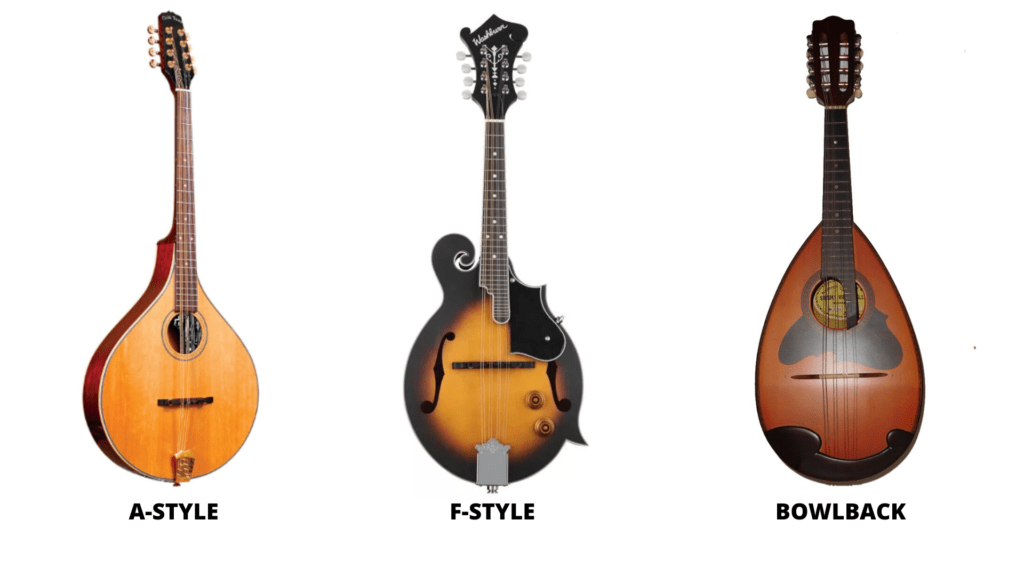 You guessed it right, these terms are for mandolin shapes. Most mandolins have flat or slightly curved backs and arched tops. They come in one of two main body styles: A- and F-style. F-style mandolins are all modeled after fabled Gibson models of the 1920s and are favored by bluegrass players due to their history and the defined "choppy" nature of their sound. A-style mandolins have a generally milder tone that can be at home in just about any genre and are often found with oval-shaped holes rather than the violin-style F-holes found on F-style mandolins.
In contrast to A- and F-style models, you may also encounter "bowlback" mandolins, these instruments represent a different lineage and older playing style than what most modern players are after. While there are some excellent classical bowlback instruments out there, most are lower-quality instruments that are not good options for beginners, even with their attractive low used prices.
Rogue RM-100A A-Style Mandolin Sunburst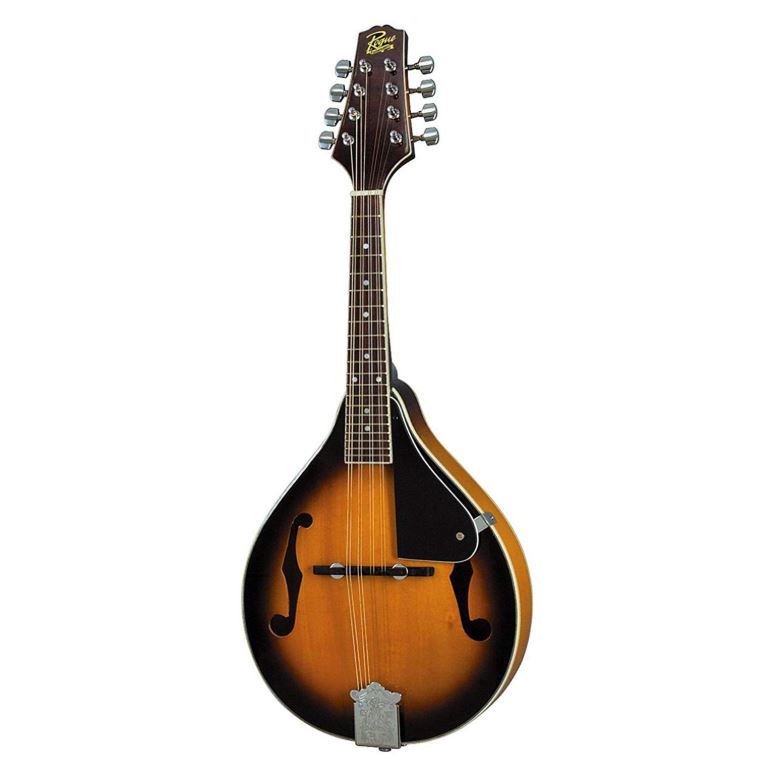 Easy to play and easy to own! Sporting a gorgeous finish, the Rogue RM-100A is a well-built, traditional A-model mandolin. It features clean workmanship throughout and projects a bright tone with lots of bark. Sporting a gorgeous finish, the Rogue RM-100A is a well-built, traditional A-model mandolin. It features clean workmanship throughout and projects a bright tone with lots of bark.
With an easy-to-play neck and adjustable bridge, the RM-100A is perfect for beginners who wish to play bluegrass or any other style of music. Finishing touches include chrome tuners and nickel-plated frets.
---
Washburn M1S A-Style Mandolin – Tobacco Sunburst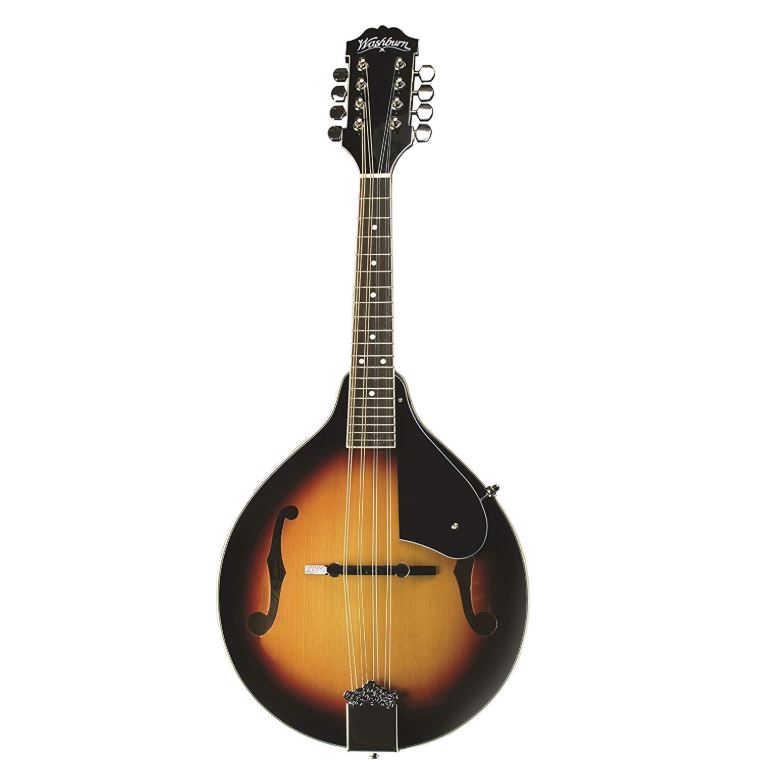 From guitars to mandolins, banjos, ukuleles, and more, Washburn has long been a recognized and cherished brand among musicians. Many of the biggest names in folk, blues, and rock 'n' roll have played these well-crafted instruments. Washburn combines quality construction with premium materials to deliver an instrument that's ready to perform on any stage.
The Washburn M1S Mandolin is a handcrafted solid spruce top mandolin that delivers resonance, clarity, and punch you wouldn't expect to find in this price range. Maple back and sides deliver good looks and crisp high end. Bound rosewood fingerboard plays smooth and easy while inline machine heads make stable tuning a breeze
---
Ibanez M522S F-Style Mandolin Dark Violin Sunburst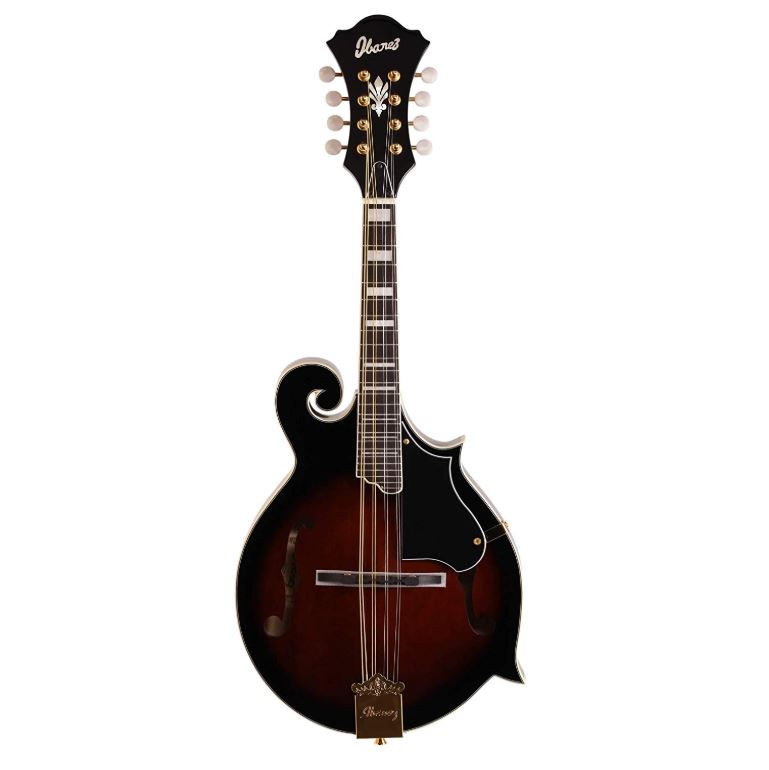 This 8-string F-style mandolin features a flamed maple body, solid spruce top, mahogany neck, rosewood bridge and fretboard, 24 frets, flat fretboard, Gold/pearloid tuners and hardware, block inlays, a pearloid flowerpot headstock inlay and Ibanez logo, and a high gloss finish.
The sound of a driving mandolin solo brings to mind the Appalachians and the bittersweet melodies of generations past. Ibanez offers its flagship M522S acoustic mandolin, an incredibly affordable F-style mandolin that delivers warm, rich sound. This fancy 8-string bluegrass machine is an ideal instrument for its price, ready to hit up the jams right out of the box. With a high gloss finish, the wood's natural beauty shines through with a shimmering veneer, while the gold hardware stands out in striking fashion.
---
Savannah SA-100-BK A-Model Mandolin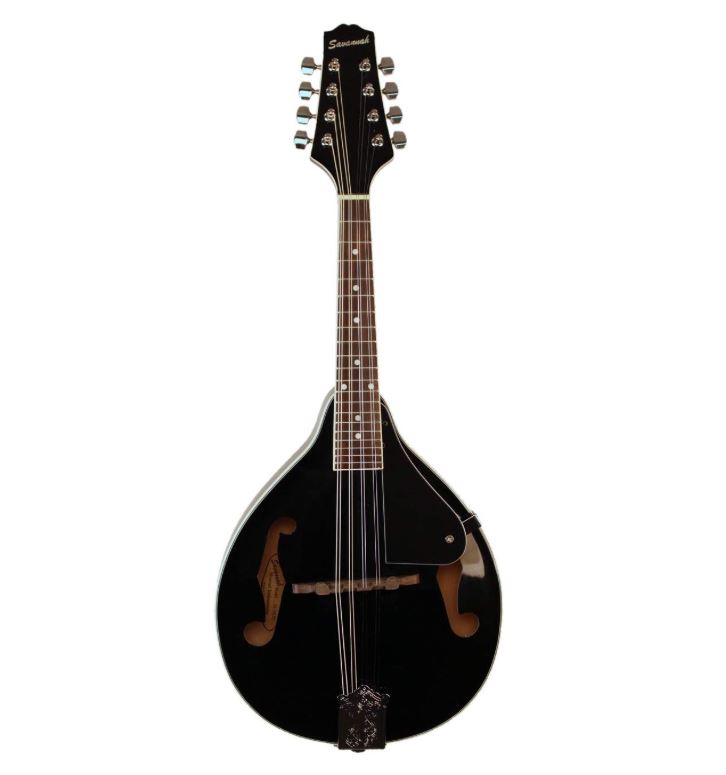 This model is intended for beginners who have just picked up playing the mandolin, hence the attractive and affordable retail price. The item is made of quality hard maple on the neck and also features a fretboard made of bound rosewood.
But don't mistake the item's low retail price with inferior quality as it is clearly not the case. In fact, this mandolin sounds great and will provide a clean and bright sound every time you play it. It is perfect for children and young adults who have just begun discovering the mysteries of the mandolin. This mandolin has good, clean workmanship and a bright sound. It is sure to have great sell-through success at this low price.
---
Vangoa A Style Mandolin Musical Instrument Sunburst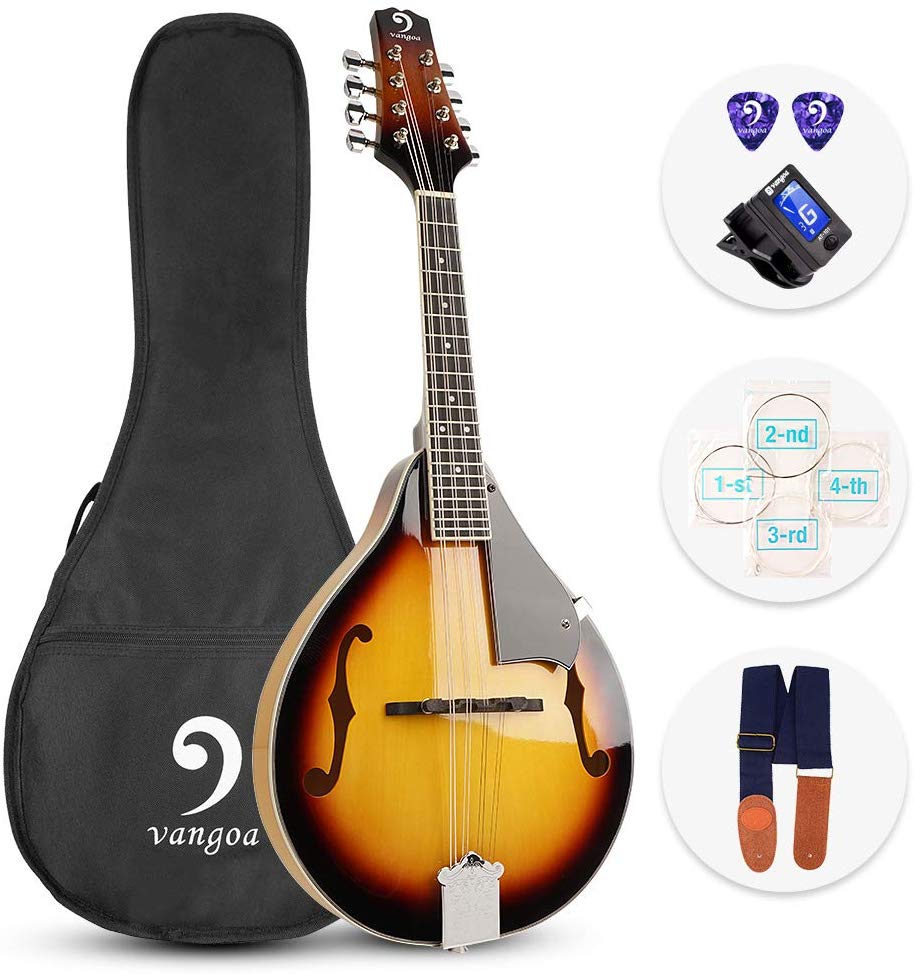 Basswood body has straight, fine and even wood grain, it can level out the tiny sound, spread out the crisp and ethereal sound. The mahogany neck is strong and dense thus durable to bear countless practices. The shiny sunburst finish and open-gear tuners ensure its classic, vintage style. A relatively wider range of 20 frets is suited to beginners and the experienced. Chrome-plated open gear tuner is easy in tuning and stays in tune.
The solid Mahogany bridge is dense to fix the strings and has good vibration conduction. Arched Back Design provides better resonate, making the sound crisp but ethereal. The solid Mahogany bridge is dense to fix the strings and has good vibration conduction. A relatively wider range of 20 frets is suited to beginners and the experienced.
---
Kentucky KM-150 Standard A-model Mandolin – Sunburst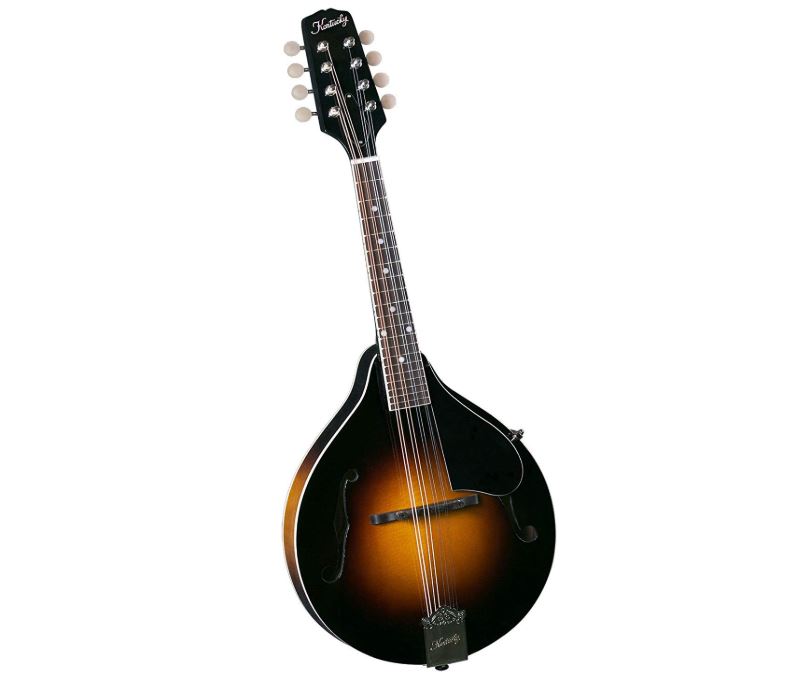 The Kentucky KM-150 mandolin is the best value available in an all-solid, traditionally designed, A-style instrument that beautifully combines period-correct vintage specifications with an amazingly affordable price. When it comes to tone and playability, the KM-150 also excels. To achieve the best tone and volume possible, select solid German spruce is used for the top, while select Alpine maple is used for the back and sides.
A solid Alpine maple neck with tonewood fingerboard and traditional snakehead shaped peghead is attached to the body by a modified dovetail neck-body joint not only adds to the authentic look, but also has a comfortable shape that is easy to play, and offers a lifetime of serviceability.
---
The Loar LM-520-VS Performer F-Style Mandolin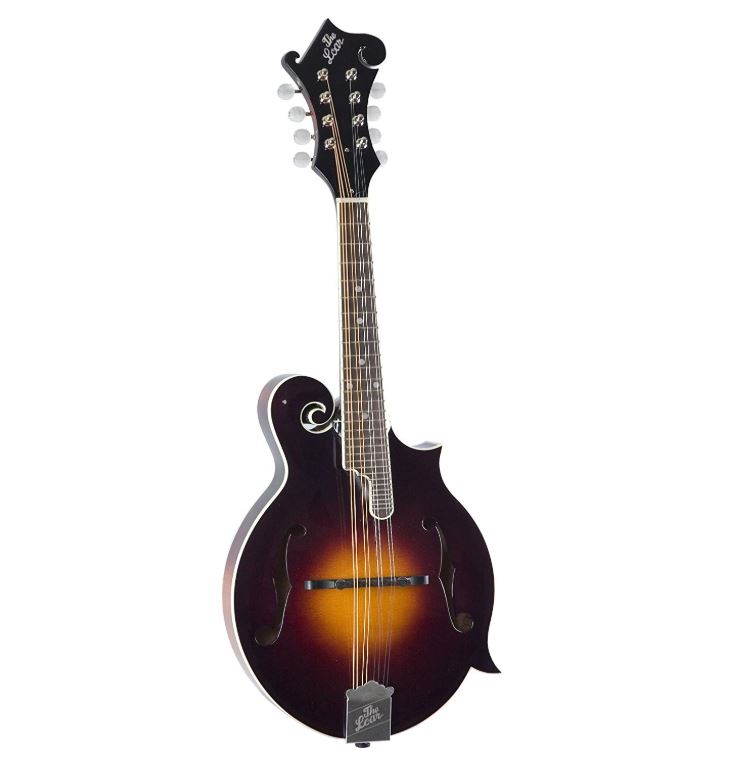 Performer Series F-Style Mandolin The hand-carved LM-520 F-model mandolin is our response to players' requests for a great-sounding, high-value mandolin with low key appointments. The LM-520 is carefully assembled in the same hand-carved workshop that gave birth the the LM-400 and LM-700, and has a similar hand-carved, fully graduated spruce top.
The solid maple back is also hand-carved, and the solid maple sides complete the all-solid package. Quality Construction The maple neck has a comfortable rounded "V" profile finished with a rosewood fretboard. The compensated adjustable ebony bridge and high quality vintage-style Grover tuning machines insure that these mandolins have great intonation and stay in tune no matter how hard they are played.
---
Kentucky KM-270 Artist Oval Hole A-Style Mandolin – Sunburst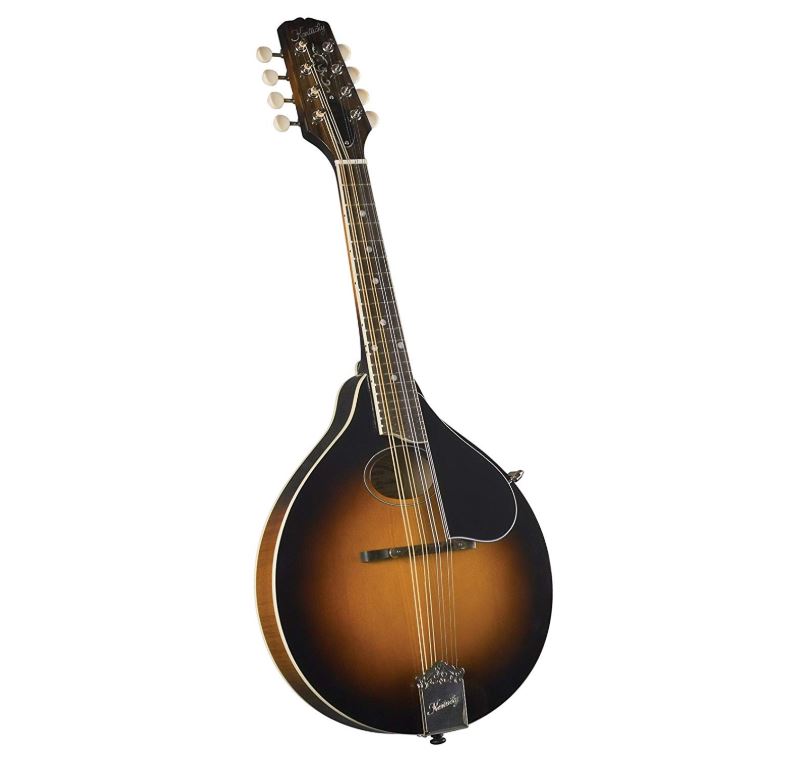 The diminutive size, unique voice, and relative affordability made it perfect for a wide range of musical styles. To this day, vintage examples of these popular A-style instruments are still played by discerning musicians and coveted by collectors around the world. Now, anyone can afford to own this legendary mandolin design in a Kentucky KM-270 A-style mandolin with the oval sound hole!
Incorporating the best features of vintage designs, and using only the best tone woods, each instrument is expertly hand-carved and graduated to produce an instrument with a tone, look and build quality of highly prized collectible instruments.