We all know guitar comes in different shapes and forms, though acoustic guitar is more popular and more approachable in modern music genres, classical guitar has had a longer history and played a significant role in classical music. With its warm, smooth and velvety tone, it is still one of the most fascinating instrument for many serious music lovers. There are a lot of reasons you might go for a classical guitar, one most obvious one is it does not hurt that much when playing! Yes, it uses nylon string rather than steel string for most acoustic guitars, and it really hurts when you first started…
So, in this article, we will take a look at 8 of the most popular classical guitars available in the market, no matter you're an enthusiastic student, a professional concert guitarist, or a steel-string guitarist who is seeking for change, or a complete newbie to the world of guitar, this article will help you find your ideal nylon-stringed model.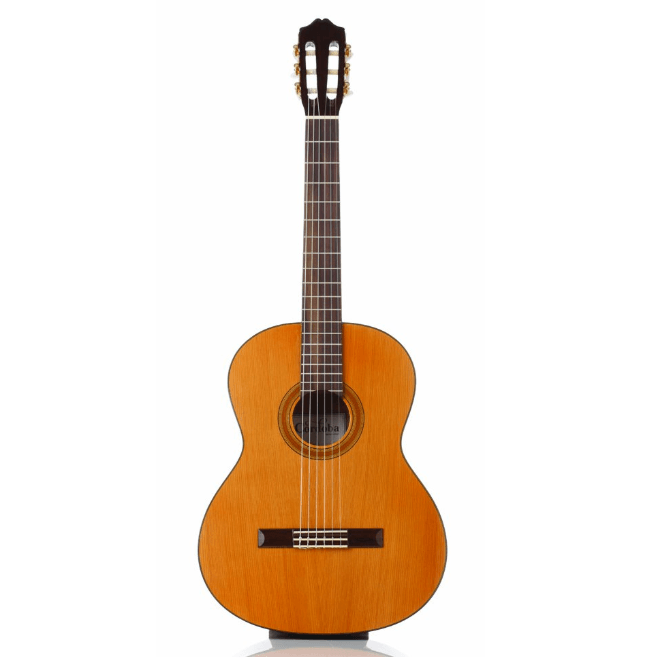 One of the most popular models and a staple in the Iberia Series lineup, the Cordoba C3M is a full-sized, handcrafted guitar. It is built with a solid cedar top, mahogany back and sides, and traditional Spanish fan bracing. The C3M also has a hand-inlaid wooden rosette, a rosewood fingerboard, and nickel plated tuning machines with pearl buttons. The 'M' in the title stands for its light matte finish.
Solid cedar top, mahogany back and sides, rosewood fingerboard and bridge, black ABS binding, natural satin finish, 52mm nut width, 650 millimeter scale length, Savarez Cristal Corum strings in High Tension.
---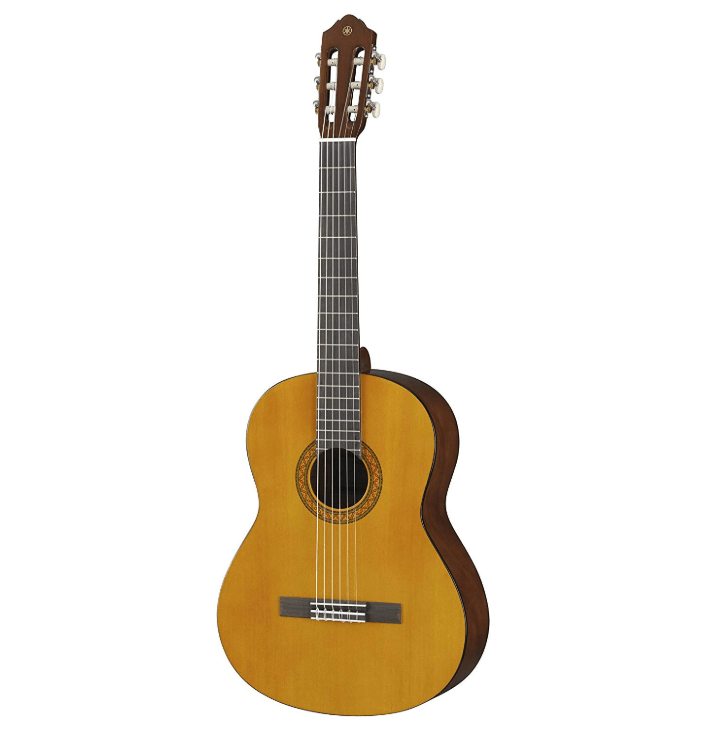 Yamaha C-Series nylon string guitars provide excellent cost performance for beginners and young learners with exceptional playability and superb tone. The C40II might be one of Yamaha's most inexpensive full-size classical models, but its quality and tone are outstanding. A real bargain for beginners. Yamaha presents the total solution with the C40 PKG guitar package.
The CS40II is designed specifically for young learners with a scale and compact body that offer excellent playing comfort. That combined with excellent playability and superior tone, make it an instrument that will keep practice inspirational and exciting.
---
Yamaha Student Series CGS103AII Classical Guitar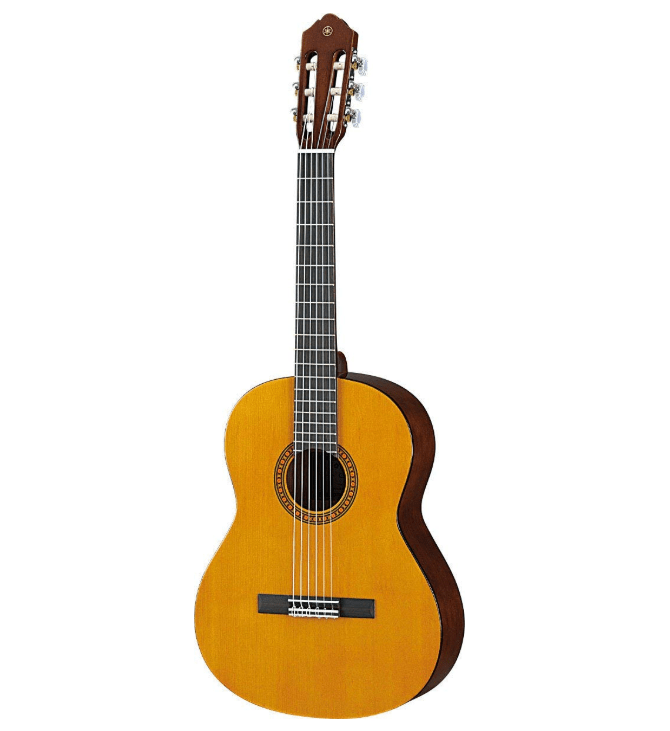 Yamaha CGS Classical Guitars are great instruments for students learning the ins and outs of classical guitar technique. This classical guitar is constructed from spruce and Nato has a 4-inch body depth for great resonance and a natural finish. The fingerboards are rosewood the scale length is 23 inches. Perfect for practicing those scales. It also makes for a good "grab-and-go" guitar to take on the road.
The guitars feature a spruce top, Mercanti back and sides, a nato neck and a rosewood bridge and fingerboard. Yamaha is famous for producing great-sounding budget classical guitars, and the CGS instruments will reward the learner with years of musical pleasure.
---
Ibanez GA3 6 String Classical Guitar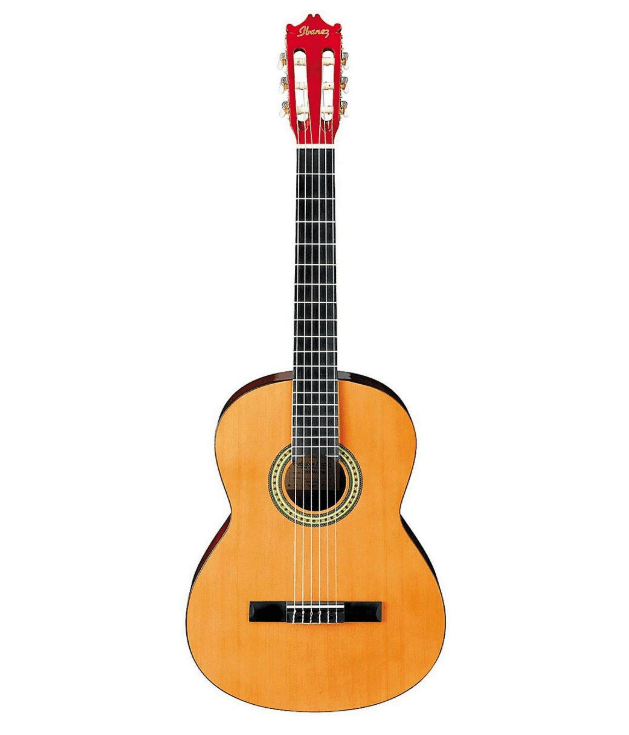 Ibanez classical guitars take the guesswork out of finding an affordable, great-sounding classical guitar that are easy to fret and play. Whether you are looking for a traditional classical-sized instrument or a comfortable nylon-string beginner guitar, they are extremely well-constructed, affordable and have the pristine tonality and playability of much more expensive instruments.
Ibanez maintains a classical series of acoustic and acoustic-electric nylon-stringed guitars. They feature several models, of which GA3 is the base model. It comes with a standard classical guitar shaped body with non-cutaway design. It's back and sides are made of mahogany, while the top is made of spruce. The top of the GA3 is decorated with an elegant rosette and finished in gloss.
---
Cordoba Dolce 7/8 Size Acoustic Nylon String Classical Guitar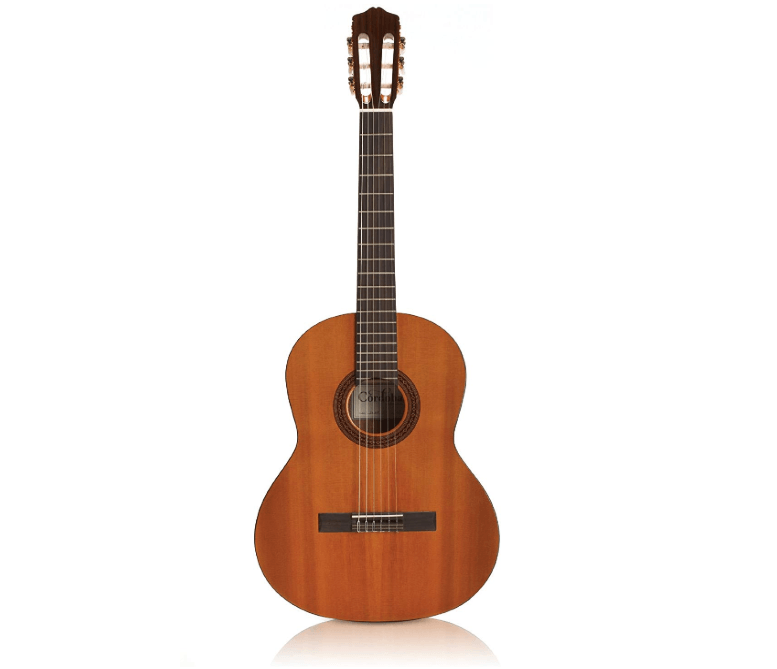 Slightly smaller than a standard guitar (7/8 size, 630mm scale length), the Dolce is great guitar for anyone looking for a lightweight, comfortable, and easy playing instrument and perfect solution for people with smaller hands. It is built with the traditional Spanish fan bracing, a solid cedar top and mahogany back and sides. To adjust the string height on this guitar, use the truss rod that is included in the neck.
The Cordoba Dolce is built with mainly mahogany, with rosewood accouterments, it has a solid Canadian cedar top finished with a gloss. It is traditionally braced in a Spanish guitar fan style. Once again it features the built-in truss rod like all the other members of the Cordoba family.
---
Cordoba C5 Iberia Series Classical Guitar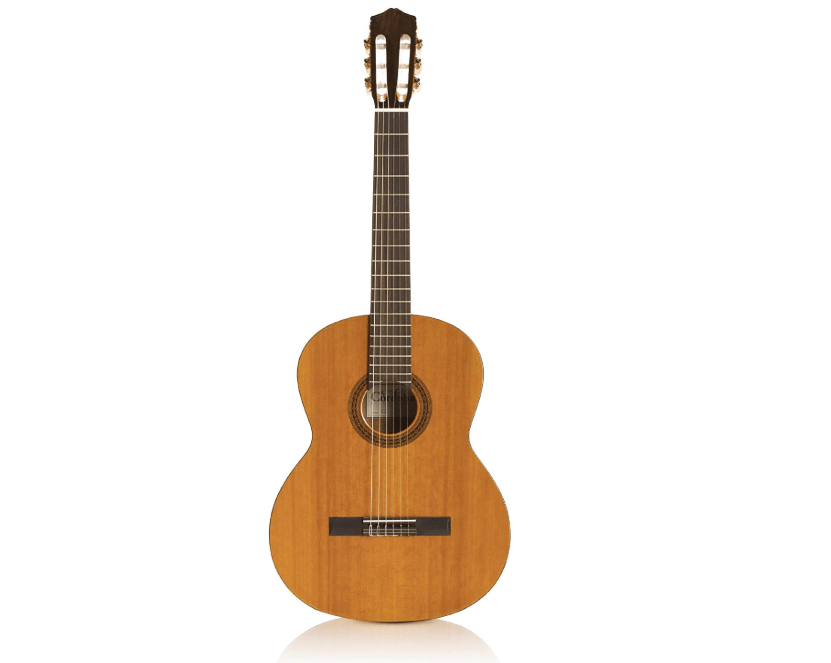 One of the original models of the Iberia series, the C5 is a full size acoustic nylon-string guitar with a solid Canadian cedar top, mahogany back and sides and a rosewood fingerboard. Handmade in the traditional Spanish style, the C5 also features an all wood inlaid rosette, rosewood binding, hand carved headstock, fan bracing system, and bone nut and saddle. Mahogany back and sides and Spanish cedar neck.
The Cordoba C5 Classical Guitar is perfect for any aspiring classical guitarist or steel-string/electric wizard looking to take a walk on the wild nylon-string side. The solid cedar top produces amazingly rich tone while the wide string placement, easy string tension, and low action make it a breeze to play. The guitar comes with Savarez Cristal Corum strings in High Tension
---
Takamine GC5-NAT Classical Guitar, Natural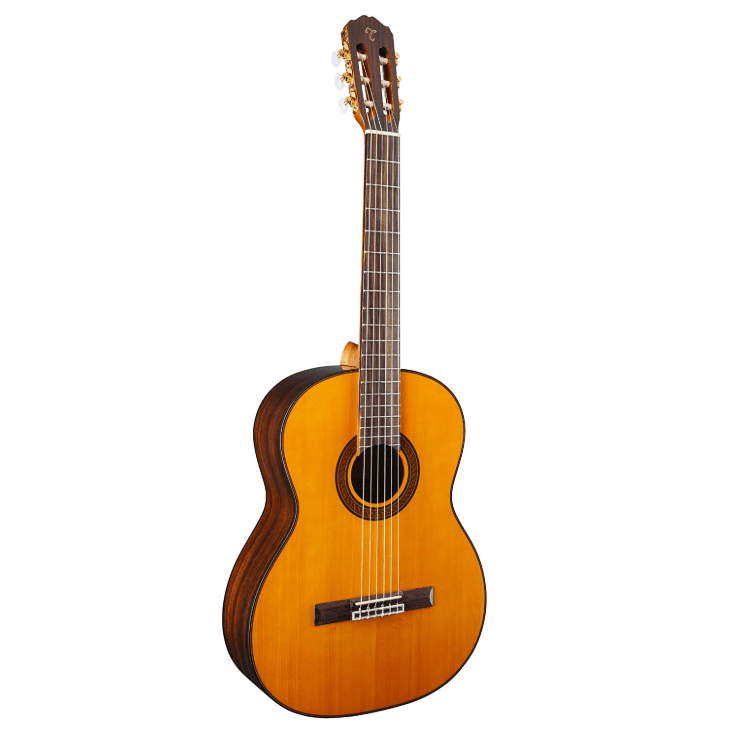 The GC5 is an elegant classical guitar that features deluxe cosmetic appointments, solid-top construction and a warm, resonant sound that will bring out the best in your music. An ideal choice for players looking for a refined and well-balanced classical guitar, the GC5 combines a fan-braced solid spruce top with rosewood back and sides to produce all of the rich, nylon-string tone players expect from a Takamine classical guitar.
The comfortable mahogany neck and rosewood fingerboard provide great feel and playability, while the dovetail neck joint provides superior wood-to-wood contact for better resonance and excellent structural stability. Other great features include a beautiful inlaid mosaic rosette, gold tuners with white pearl buttons and a luxurious gloss finish。
---
Alhambra 6 String Classical Guitar, Right, Solid Red Cedar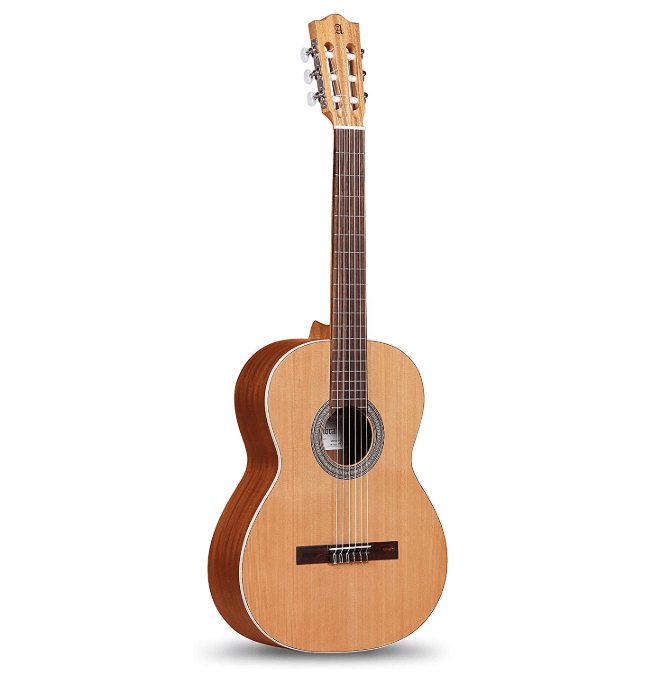 Right out of the box The 1OP guitar will surprise you with its beautiful woods and light weight. This guitar features an open pore finish which means very little finish is applied allowing the guitar to vibrate freely without restriction. The result is a more lively guitar that is balanced across the frequency spectrum. The 1OP features a solid cedar top and like a GOOD wine, solid tops age and become better over time. This means: the incredible sound you get out of it will get even better as the years pass.
Alhambra uses extra high-tension strings made by D'Addario (EXP 44), but you can always switch and mix and match the strings and even use high or normal tension alternative if you desire.