Arranger keyboards are characterized by their automatic accompaniment styles, which are essentially multi-part MIDI riffs that follow your chord changes, adding not just a drum beat but several virtual musicians worth of backing band as well. This "auto-accompaniment." has become a unique tool for composers who have to produce music quickly in a style they may not be familiar with. They are also best weapon for one-man's band, you only need a keyboard and vocalist, the arranger keyboard will do the rest! Sounds pretty cool, right? If you feel like this is something you are interested in, read on and check out the 8 best arranger keyboards on the market.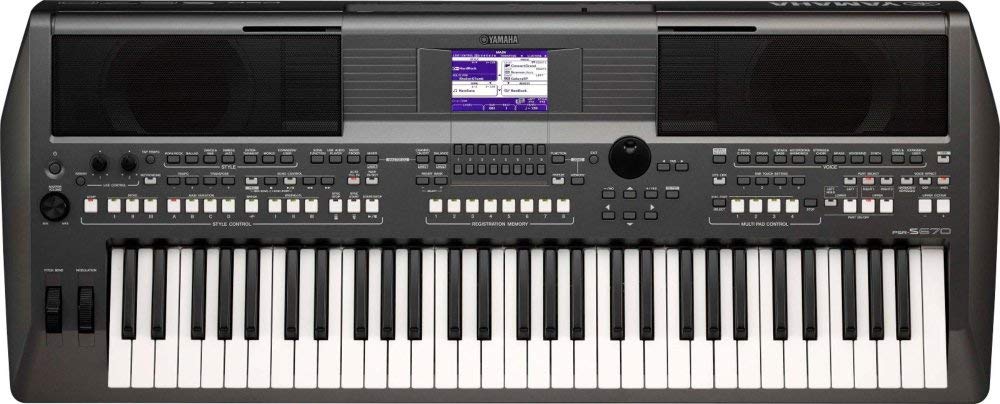 With a stunning design, new Voices and Styles and DJ functions, the PSR-S670 is a performance keyboard like no other. Real-time control knobs, assignable pedals and expansion ROM make it customizable for your needs. Wireless Audio & MIDI are possible over WiFi using Yamaha's UD-WL01 USB Wireless LAN adapter and compatible iOS apps.
Easily assign the control knobs to a variety of different functions, such as cutoff and resonance, reverb and chorus and much more. Once you've assigned the functions to the knobs, simply turn them to add expression and effect to styles and voices in real time! DJ Styles are a new live performance concept featuring a collection of programmed chord progressions. This leaves both hands free to play melody lines, use the live controllers or even trigger additional audio samples with the Multi Pad.
---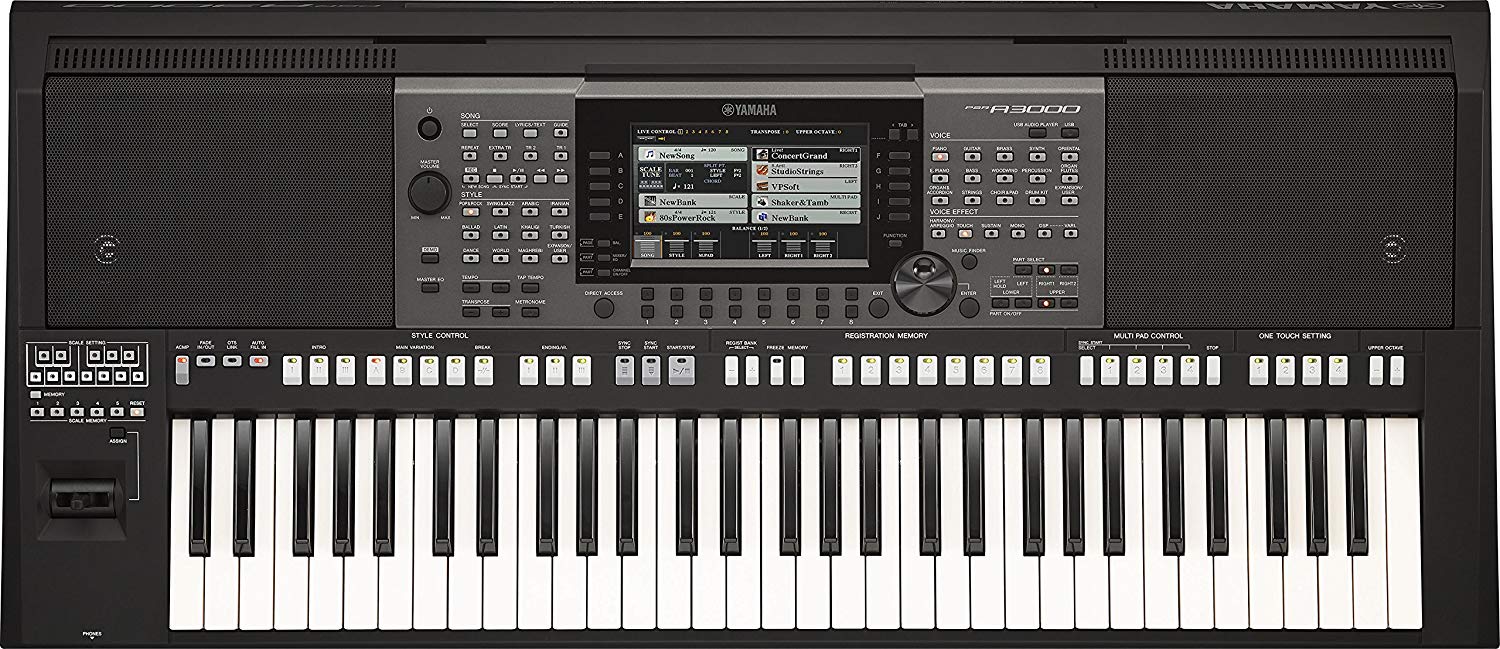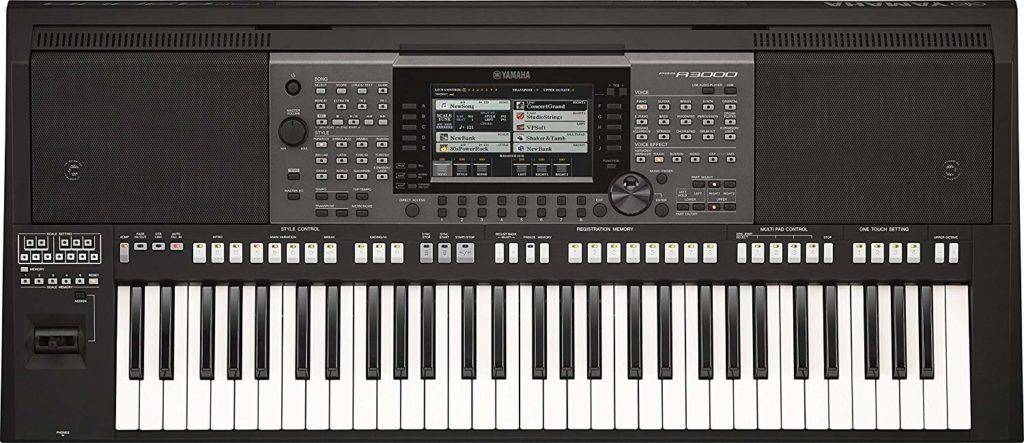 With an optimized user interface,a new 7″ color LCD screen and a wealth of new functions and Voices, the PSR-A3000 promises to satisfy the needs and requirements of performers in a wide range of genres. With a sonic palette featuring Arabic, Maghreb, Khaligi, Iranian, Turkish and Greek styles, the PSR-A3000 can also be expanded to offer a variety of new Voices and Styles.
Full-blown scale tuning functions support any type of tuning, including authentic scales from around the world that lend realism to your performance. The PSR-A3000 features a large variety of Voices & Styles from around the world, an assignable joystick controller for more dynamic live performance. Assign a combination of parameters such as Filters and Style Track muting. It features a panel scale tuner, and has dedicated space for your choice of expansion content.
---

With 50 years of experience, Korg has consistently set the bar for sound quality in performance instruments, and have been relied on by musicians around the world all the while. The Pa600 gives you a rich, detailed, natural sound with instruments from almost every genre; exploding with depth, subtlety, and accuracy.
With DNC (Defined Nuance Control) and RX (Real eXperience), you can add easily-controlled natural sounds and gestures that are part of playing a real instrument, such as guitar fret noise, horn glissandos, and mechanical key sounds. The Pa600 delivers a new set of great-sounding and and vibrant styles, programmed by some of the leading arrangers in the world, highlighting their unique musical strengths. The result is hundreds of included Styles that provide unparalleled realism and detail.
---


The KORG Pa300 is an easy to use, brilliant new Professional Arranger distilling the sonic essence and functionality of the highly acclaimed Korg Pa series into a compact and affordable musical instrument. Like its big brothers – the Pa900 and the Pa600 – the Pa300 uses KORG's RX (Real eXperience) technology to deliver a sound that's unprecedented in an arranger keyboard.
This keyboard has over 310 factory Styles, each including 3 Intros/Endings, 4 variations, 4 Fill Ins, Breaks, and more. Featuring a compact cabinet design, TFT color TouchView display, huge factory PCM memory, a varied Style database and powerful amplification system, the Pa300 raises the bar for instruments in its class.
---

Songwriters and performers alike will be pleased with the wide-ranging sounds and powerful arranger engine of the Roland E-A7 61-key arranger workstation. You'll have ample hands-on control, with 156 buttons that allow you to make changes fast and efficiently. Navigation is always simple thanks to the dual-screen layout, which displays your backing styles on the left and your instrument sounds on the right.
The E-A7 even packs a high-quality microphone input with dedicated vocal effects. Complete with backing styles from a wide range of countries and regions, the Roland E-A7 is an exceptional arranger keyboard. The built-in song player on the Roland E-A7 is just as useful for playing some music between sets as it is for importing pre-created MIDI files to play along with. It can even serve as an impromptu karaoke system: when using WAV files, you can use the Center Cancel feature to minimize the recorded vocals to leave room for your own voice.
---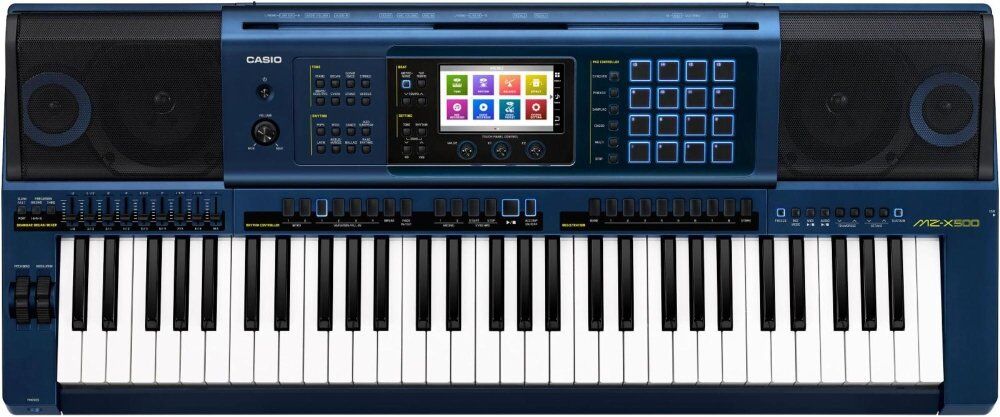 Packed with inspiring new sounds – drums, bass, guitar, keys, brass, and more – the Casio MZ-X500 arranger keyboard is Casio's most advanced sound-design project ever. Onboard, you have the tools to stoke your every creative whim, including instruments with multiple articulations, Monophonic and HexLayer sounds, and a revolutionary Vintage Drawbar Organ System with drawbar leakage, optimized rotary simulation, and real-time drawbar control via nine physical sliders.
The MZ-X Series contains a 16-track MIDI recorder with a full suite of mixing and editing features, plus powerful effect processors and USB audio recording. Select an ensemble, record a performance, then connect a mic, add some vocal effects, and record your performance as an upload-ready WAV file.
---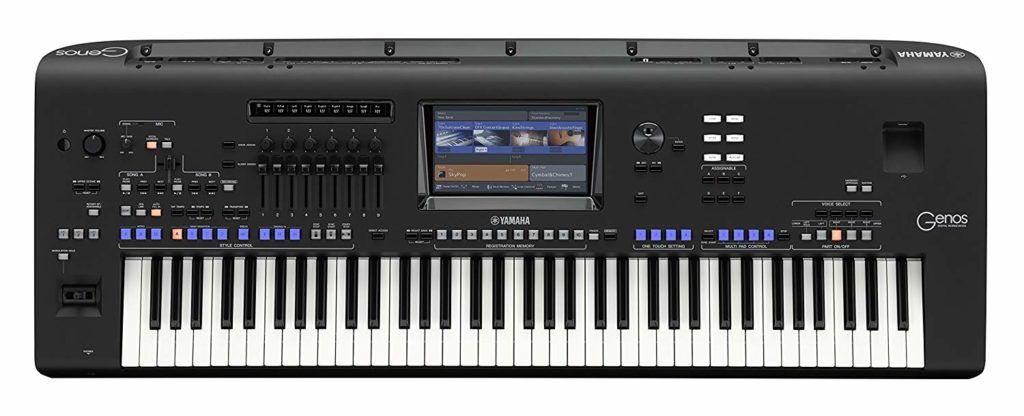 The best sound quality ever on a Digital Workstation. Whether you create or perform music, you need to be inspired by your instrument. Genos features a diverse range of content, including 1,710 instrument Voices, 550 accompaniment Styles, 216 arpeggios and more.
Powered by specially developed Yamaha technology, the sonic quality of every Voice in Genos is beyond any other Digital Workstation you've ever played. Everything you hear, whether it be the beautiful CFX piano, the lush Kino Strings or the punchy Revo!Drums, will blow you away! AEM (Articulation Element Modeling) technology simulates the subtle nuances and performance characteristics of musical instruments. When you play, Genos automatically chooses appropriate samples in real time, according to what and how you play. Samples are smoothly joined and articulated, just as they would naturally occur on an acoustic instrument.
---

Korg's microARRANGER is the easy, fast, and fun way to turn ideas into complete songs. Simply choose a musical Style to match your idea, tap in the tempo, hold down the chords with your left hand and pick out the melody, then listen as your musical idea takes shape!
The Pa4X relies on Korg's advanced EDS-X (Enhanced Definition Synthesis-eXpanded) sound engine, and comes complete with over 1,500 ready-to-play sounds. This realistic collection offers a vast gathering of classic and contemporary keyboards, band and orchestral instruments, plus electronic and acoustic instruments—from techno to folk. Three assignable switches, the four-way joystick—even a ribbon strip—allow Korg's unique DNC (Defined Nuance Control) to reproduce the subtle nuances and articulations of acoustic instruments creating ultra-realistic performances rich in expression—all in real time and on demand.