Bridge snap is always a headache to violin players, the bridge plays an important role in supporting the strings of the violin at the correct height. violin can not play without bridge. Because how important it is, we want to make sure stays intact and in the right place, but unfortunately, things do not go as we wish, no matter careful we are, we still have to deal with it when accident happened — during tuning, during stringing, or just happened out of nowhere. So it might be a good idea to have a spare bridge handy, so that you won't freak out when bridge snapped right before you are about to perform. In this article, we have selected 7 of the best violin bridges you can have as replacement.
Auber teller Germany Semi Fitted Bridge
This violin bridge from Aubert is made of maple and comes at a very affordable price point. It features a U shaped ebony insert, which helps reinforce the end of the bridge from the E string cutting into the maple part of the bridge. This violin bridge is semi fitted, which means that there is still room for minor adjustments to be made in order to have it fit perfectly with your individual violin.
---
Glaesel Self Adjusting Violin Bridge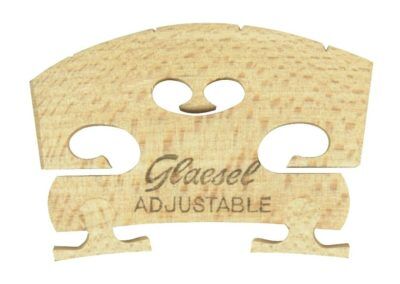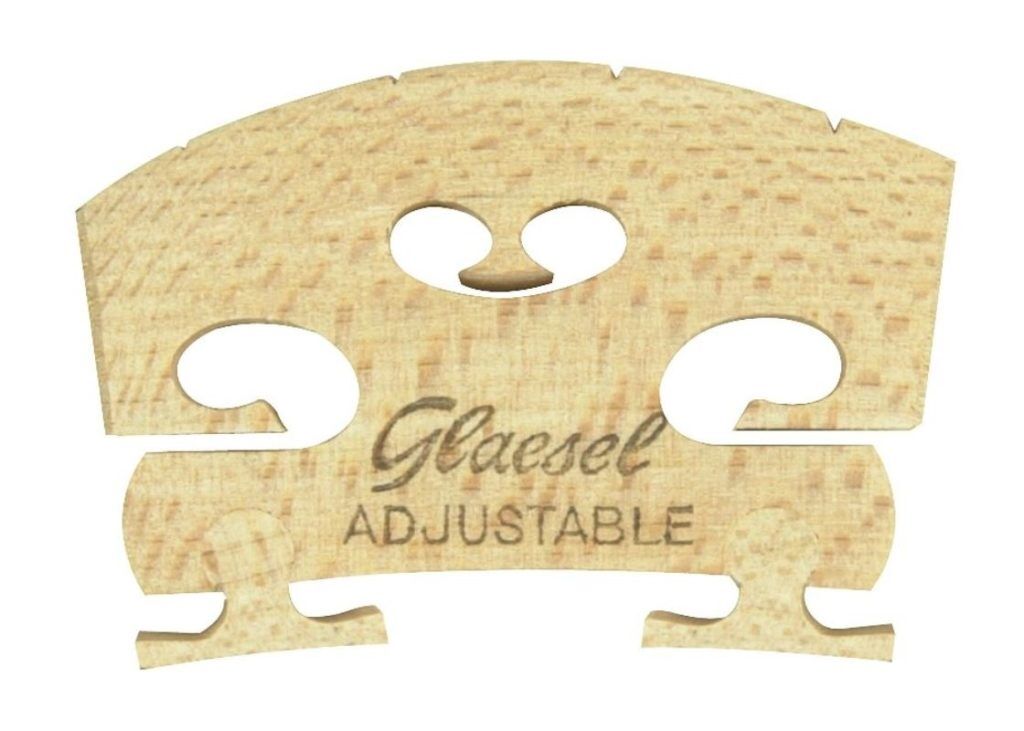 This is an adjustable bridge with feet that pivot which makes it super easy to install. A lot of people have found that this maple bridge is an easy fix for a full range of makes and models. You can easily install this bridge on your own. It comes highly recommended by people that have purchased one. While the price of this bridge is more than other models, it is worth it for the convenience of being able to install it without having to make any adjustments.
---
Aubert Teller Germany Semi-fitted Bridge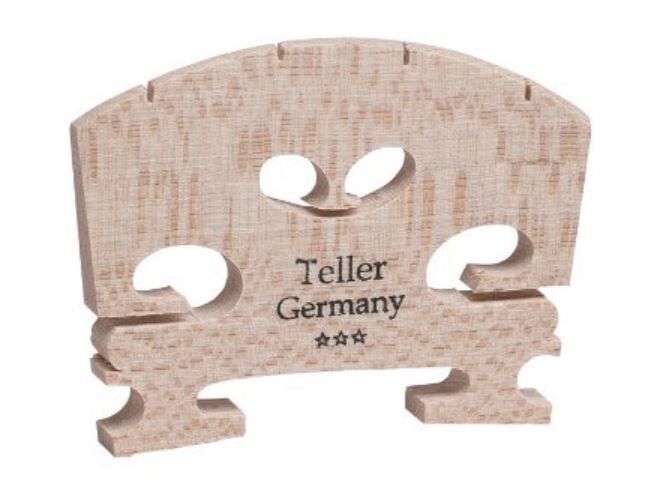 Another choice from Teller and another excellent choice. It is semi-fitted and is made of maple but without the ebony insert. It comes highly recommended from everyone that has purchased it. A lot of musicians commented that they purchased this bridge for a less expensive violin to upgrade the sound and it worked out nicely. This is a great violin bridge replacement at affordable price.
---
YMC Violin-Bridge-4/4-2PC Maple Violin Bridges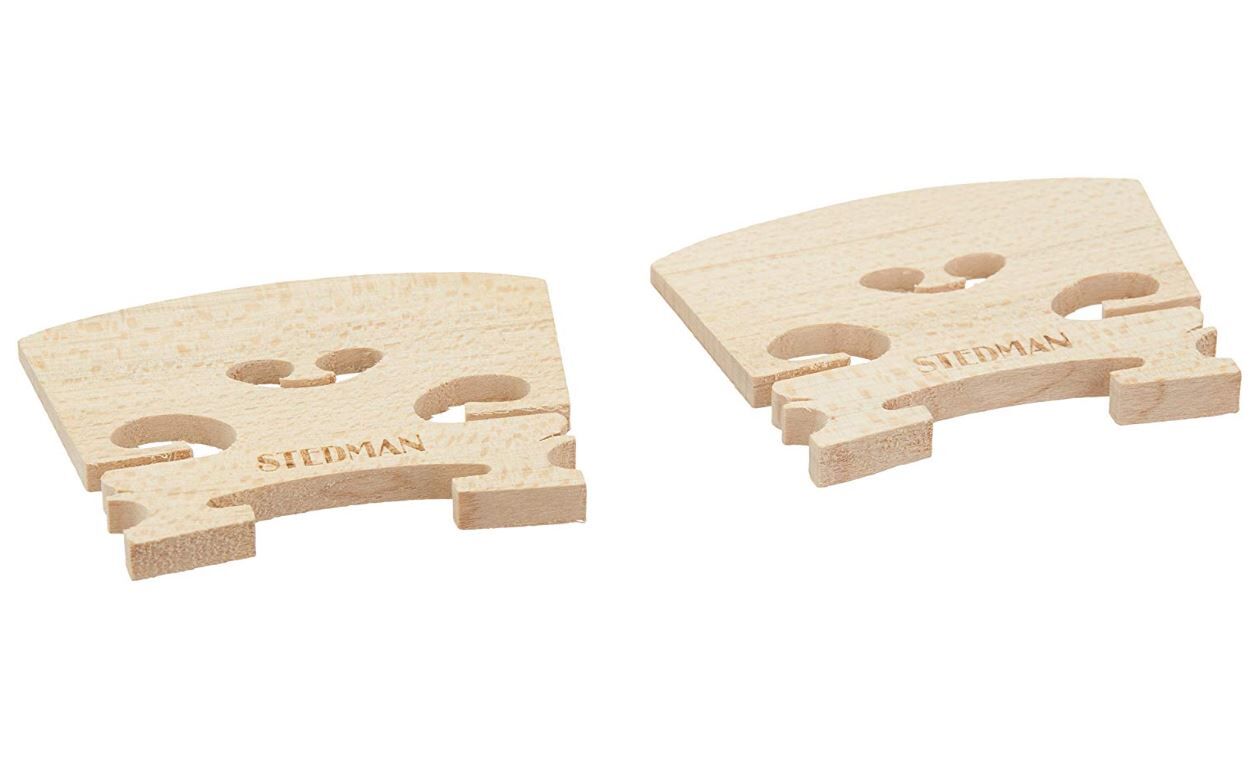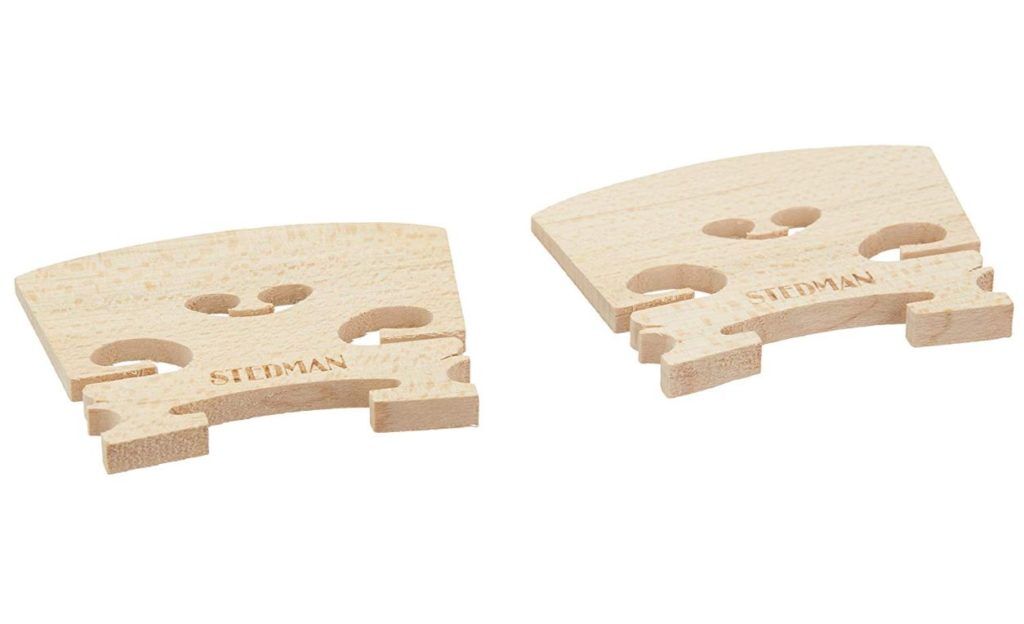 Vio music makes these maple violin bridges, and this purchase will get you two bridges at an extremely affordable price. These bridges are unfitted so they will not work with your violin immediately, but instead you will have to fit them to your violin. The feet need to be sanded to fit the curvature of your violin, and you will also have to cut the notches for your strings at the top of these bridges. While these may take a little bit more work to install them, the price is so great that it is worth it.
---
SKY Fitted 4/4 Full Size Violin Maple Bridge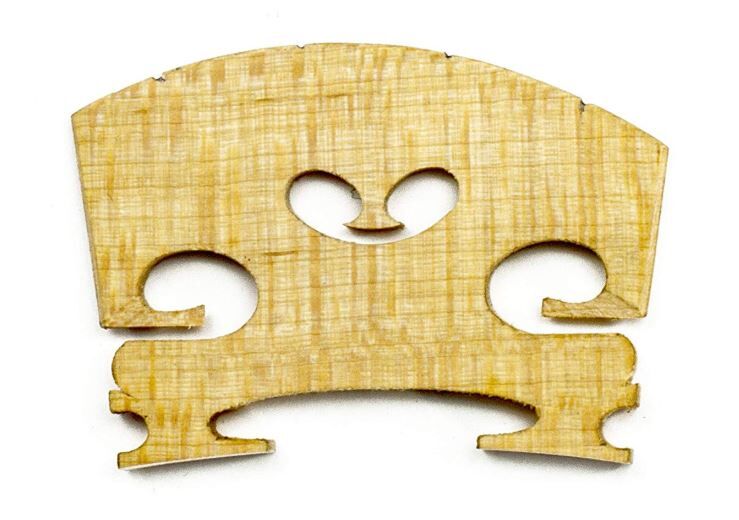 Brand new high quality custom made pre fitted regular violin bridge, dry and ready to use, pre-fitted with a generic cut that will fit most models, thinned and with grooves for the strings. Though it is from a little known company but it is a great bridge. It is completely finished and ready to install. It is made from maple and can easily be used right out of the box with most models.
---
Cremona VP-202 2-star Violin Bridge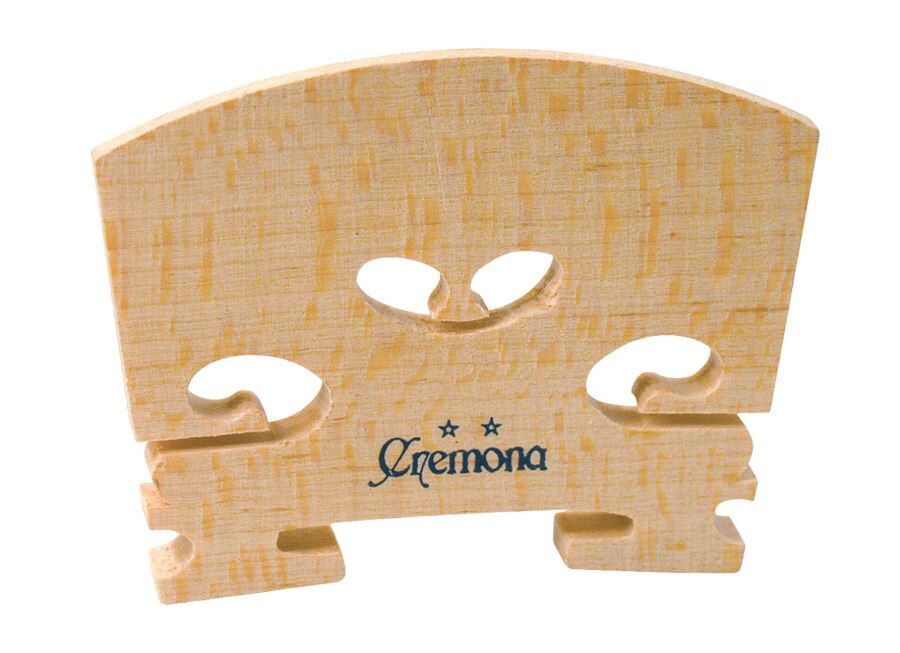 Cremona 2-Star violin bridges offer unparalleled quality at an affordable price point. Each bridge is constructed from select maple and is artistically cut to have the best balance of strength, rigidity, and lightweight design. All features combine to make even student instruments sound like a prized professional instrument. All features combined to make even student instruments sound like a prized professional instrument.
---
Aubert VB-7 Select Figured Violin Bridge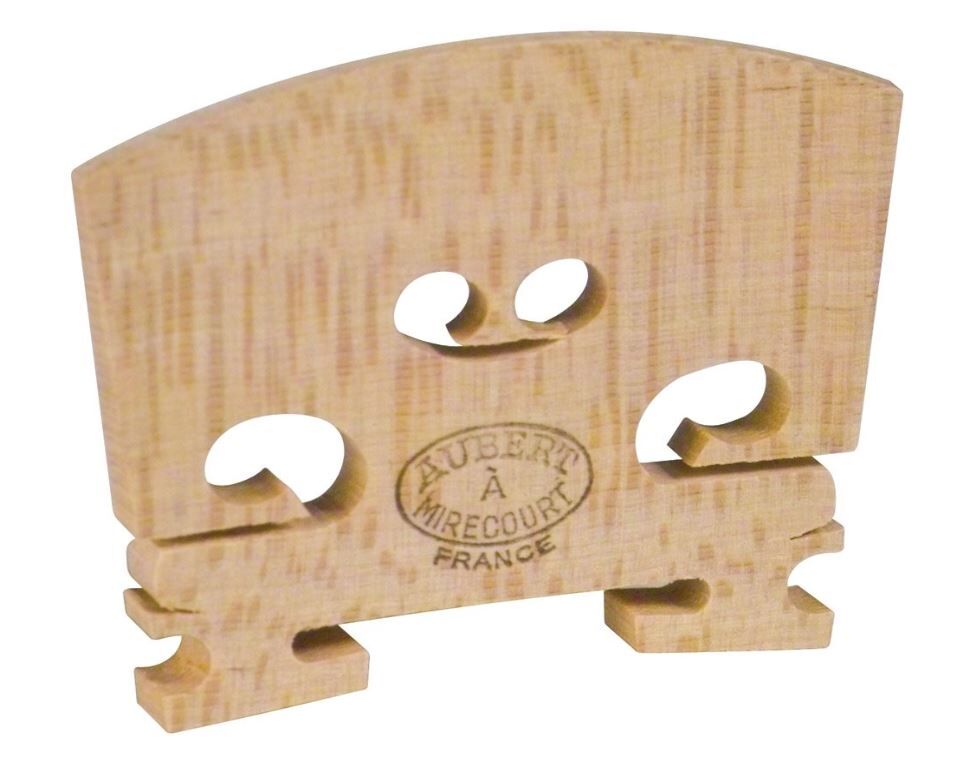 With an expert eye, only the best woods, distinguished to grow aesthetically as well as acoustically pleasing over time are used. In addition, each is naturally and carefully dried and aged, cut using proprietary methods making these some of the best quality bridges available at this price point. This bridge is made from figured select maple, and features artistic French quality and style.