In the modern age, there are more options than ever for aspiring musicians to hone their skills. As learning landscapes and information exchange becomes increasingly digital, the challenge becomes how to ensure quality and value in an area as subjective and close to the heart as music.
Depending on what you want to learn, there are many apps or websites to use to reach your goal, let's take a look at the best some:
Learn Music Theory & Sheet Music
Music theory is comprehensive. It's more than just learning how to read music or picking up instrumental skills. It's more fundamental than topics like audio editing or sound engineering. It's the exploration of all possibilities in music, and we still have so much left to explore.
ABRSM Theory Works
The application 'Theory Works' is a course of explanations and exercises to work your way through the theoretical understanding in preparation for music theory exams with ABRSM. It is aimed towards any student that is looking to improve their theoretical understanding, but particularly those who are completing the ABRSM exams, from Grades 1 to 5.
The display is very simple to navigate and understand, and needs no further instruction. The use of the explanations are helpful, aided by diagrams where suitable, and further exercises to practise. This app is designed to give students some interactive enjoyment when improving their theoretical understanding, with instant feedback and recognition for accurate answers, without necessarily having a music theory teacher, or to aid alongside this.
MuseScore: sheet music
MuseScore app is there to help aspiring musicians in their journey to master the music they love. It offers free, powerful, and easy-to-use music notation software to create high-quality sheet music, with audio score playback for results that look and sound beautiful.
Using this music notation software, you can create musical scores for piano as well as guitar tablature and percussion sheet music. Beyond notation and tablature, you can also add chord names and lyrics to your sheet music. MuseScore also has a good variety of export options.
EarMaster – Music Theory & Ear Training
EarMaster provides an excellent range of teaching and listening questions to develop any music learner from beginner topics to much more developed aural awareness. There are a range of products dependent on the type of student you are, and the EarMaster Cloud is ideal for students in a music class or school.
This app is designed to build and develop your aural skills in rhythm and pitch identification. The app includes thousands of lessons that will train your ear training, sight-singing and rhythmic skills, regardless of your current skill level.
Available on iOS
---
Play an instrument and make songs
To play music instruments such as guitar, bass, banjo and ukulele, you need to understand the various chords and scales. Most of the professional musicians who have mastered the art of playing these instruments had to spend hours training.
Flowkey
Flowkey is one of the easy and best way to learn piano. The app allows you to learn piano with the songs you love. The application flowkey is a series of courses to help people from the very beginnings to the more able develop their piano skills. It is aimed towards any student wanting to develop their understanding and keyboard skills, and covers not only the skills to play the keyboard, but also the theory behind this, development of this as a musician, and a range of songs to work through. The display is very simple to navigate and understand, and the course is really interesting and versatile.Download flowkey app
Yousician – Learn Guitar, Piano, Bass & Ukulele
Yousician will help you learn to play the piano, guitar, bass or ukulele. Yousician is an interactive music app that's designed to really provide a fully-formed experience for just about everyone to better their instrument playing.
One of the features that make Yousician stand out is its exhaustive choice of learning options. Use Practice Mode to slow songs down. This will help you build the coordination you need to play songs up to speed. You can also learn songs in parts; then once you've mastered each part you can try the whole song.
The app is designed to give the player a chance to improve through practice and competition. When you're starting, you can tackle the standard lesson structure, and as I mentioned, the lessons ramp up at a very comfortable pace.
GarageBand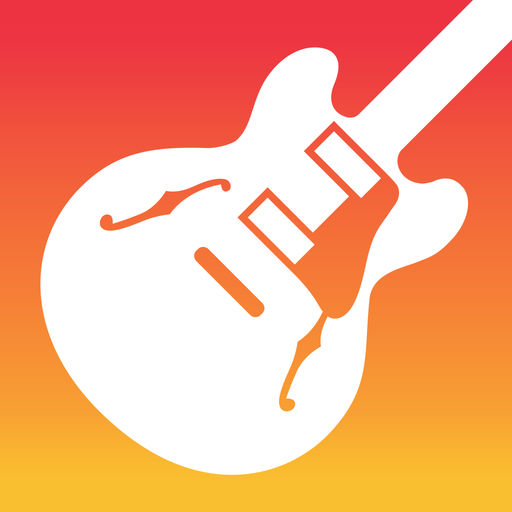 You might recognize Apple's $4.99 GarageBand as the go-to app for music creation and edits. Many people use it to mix and match beats, record songs and covers, and add various effects and sound enhancements. The easiest way to get started playing instruments is to use one of the "smart" selections upon starting up. Choose Smart Drums, Smart Strings, Smart Bass, Smart Keyboard or Smart Guitar. They aren't the full instruments that you can toy with on your own, but they have easier ways to tap along and get a feel for the notes and one-tap chords, too. Chords are harmonies of three or more notes.
When you're done, you can graduate to the big-boy Touch instruments for Piano and Drums. While GarageBand for iOS doesn't actually have an education program, the intuitive instruments and tools on hand for customizing them are easy enough to get anyone started.
Available on iOS
Simply Piano by JoyTunes
Simply Piano by JoyTunes is one of the widely used and most popular Piano learning application available on both iOS and Android platforms. Here you can learn from basics, like understanding the sheet music, to advanced level, like playing from both hands. This app is perfect for beginners as well as advanced players. You can personalize your workout as well as try your hand at tons of popular songs available in its library.
Available on iOS
Chord!
Chord app is tailored to help you master the various chords. Chord! is no doubt the best source of information on various guitar, bass, and banjo chords. You just need to drag and drop your preferred chords to write a song on this app. In addition, you can come up with unique fingerings by tuning the chords as well as generate beautiful print-ready PDF document to share with friends and colleagues in seconds.
The key feature of the app is its chord fingering engine. Instead of having a list bundled with it, the app generates the fingerings on the fly, just for you and as you wish: number of fingers, bars chords, capo, alternative tuning.
---
Vocal Training
Aspiring singers can now become extremely proficient without expensive coaches or schools. And one of the best tools for self-improvement is the singing app.
Transform Your Voice in 18 Weeks! The course Voxtrain is a vocal training class. It is aimed towards any student interested in understanding their voice and improving their singing from absolute beginnings, to developing the complexities and understanding the depth of singing through use of breathing, tone and control. The display is very easy to navigate and understand, and needs no further instruction. The use of the videos is engaging and helpful, aided by diagrams where suitable, and further exercises to practice. This app is designed to give students some interactive enjoyment when improving their singing, without necessarily having to have a singing teacher too, and being able to practice in their own home.
Voxtrain provides the student with an interactive way to improve their vocal skills using any of their devices. The app gives students the opportunity to practice vocal skills, and understand how to improve their singing.
Available on web
SingTrue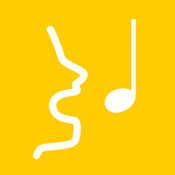 SingTrue features over 30 interactive exercises that help you learn to sing easily, confidently and in perfect tune. By using the iPhone microphone and sophisticated signal processing, the app analyses your singing and provides personal feedback on how you can improve.
Spend a few minutes practicing with the app's exercises every day and you will rapidly become a capable, confident singer. If you are already a musician, the app will train your voice and your ears to help you become more confident, more creative, and more musical. In fact, the advanced exercises will help you recognise notes by ear – enabling you to play by ear, write your own music, and improvise freely on your instrument.
Available on iOS