Looking for the perfect holiday, birthday, or thank you gift for a violin player? Choose from our fantastic selection of great products for string players to really bring a smile to their face! From tuners to strings to cases and more, we have plenty of items in store and online that will come in handy for any violin player.
So we've carefully developed a list of 23 high quality items that can make perfect gifts, whether they like to play classical, soundtrack, rock, country, or any other genre, we have violin accessories and parts for any performing, practicing, and recording violinist to enjoy.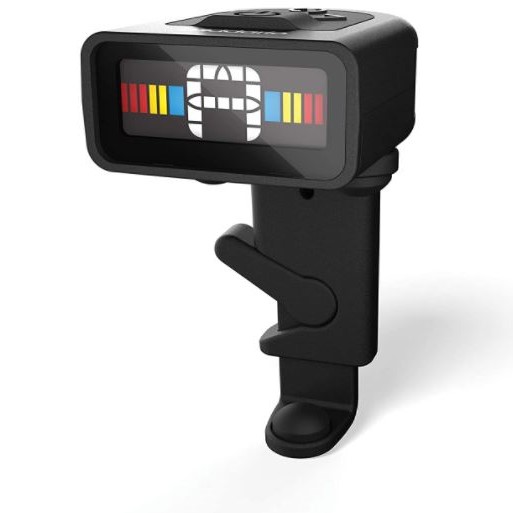 The NS Micro Violin Tuner features an easy-to-read, multi-color display in an attractive compact design. A non-marring, lever-lock clamp holds the tuner securely to the instrument while allowing easy application and removal.
The precision violin tuner is not only perfect for tuning, the unique mounting system and fast pitch response allow it to be used as an effective practice tool for referencing and improving intonation while playing.
---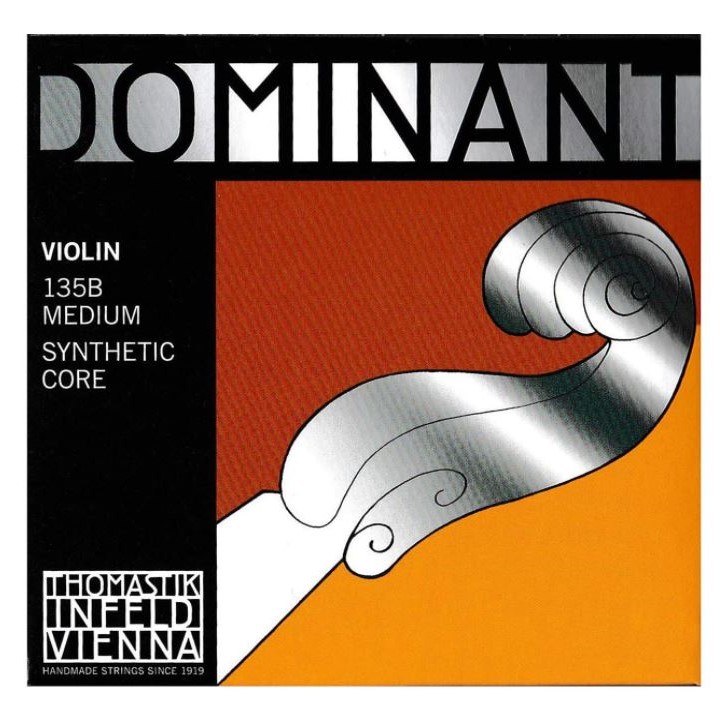 Violinists are supposed to change their violin strings at least once a year, but many don't due to the high cost. Buying your favorite violinist new strings will definitely make you their favorite relative.
You can not go wrong with
Thomastik Dominant 4/4 Violin String Set. Highly flexible and stable pitch, these pair well with many E strings. One popular combination is a Pirastro Gold E with Dominants on the A, D, and G.
---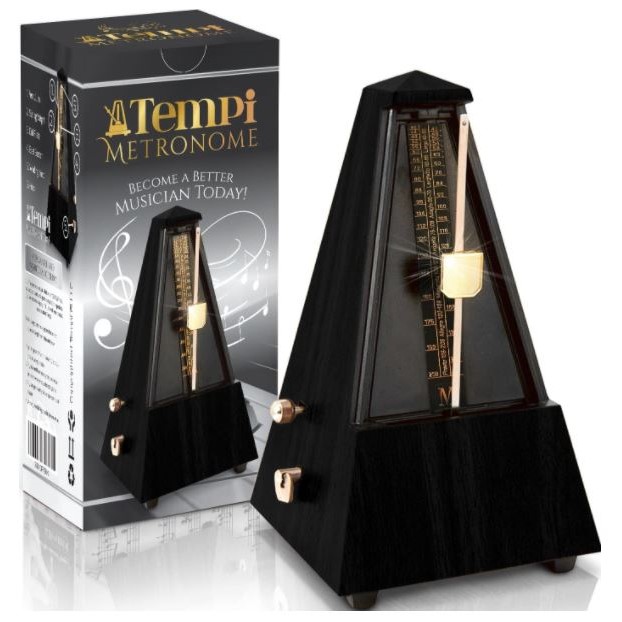 Metronome establishes accurate musical timing, helps play at a proper pace, provides a firm sense of rhythm, develops finger agility and preciseness, shows a visual sense of timing from the pendulum.
No batteries, average 20 minute wind for longer practice and less frustration, steel gears for durability, 40-208bpm for choosing any tempi, and easily adjustable/optional 0/2/3/4/6 beat bell! The outside is a beautiful plastic, mahogany grain veneer.
---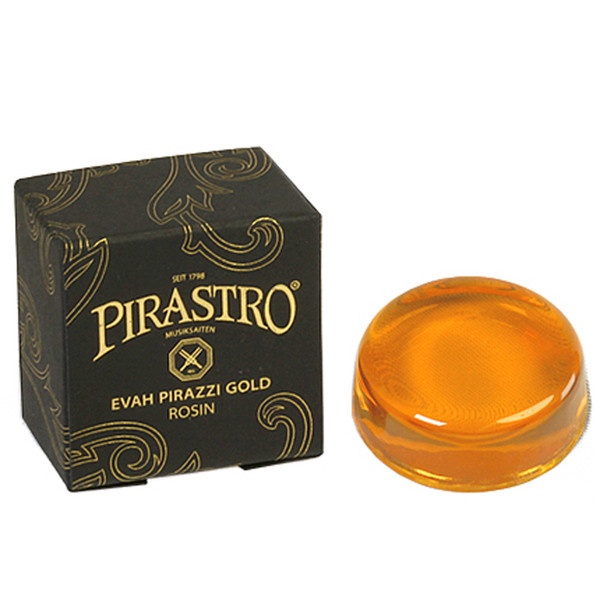 Pirastro Evah Pirazzi Gold Rosin brings the full sound spectrum, powerful projection and excellent bow response of Evah Pirazzi Gold strings.
This rosin increases the ease of response in the softer dynamic range and maximizes the ability of the instrument to react to bow impulses during fast, virtuosic playing. It allows powerful contact with the strings, draws out the sound evenly and enables clear articulation without harshness.
---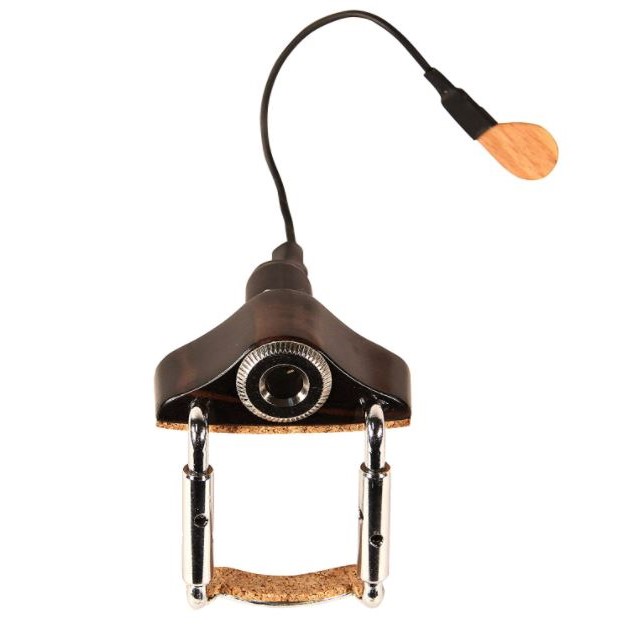 If you can't afford an electric violin, a violin pickup or microphone will turn an acoustic violin into a violin that sounds like an electric violin. All you need is an amp. Let your violinist wow your family with an intimate rock concert.
Encased in lightweight tone wood, The VV-3 Sensor installs in the eye of the viol bridge with minimal modification. VV-3 features a solid ebony, cork-lined ¼" Carpenter jack with an adjustable barreled clamp, keeping it firmly in place during performances.
---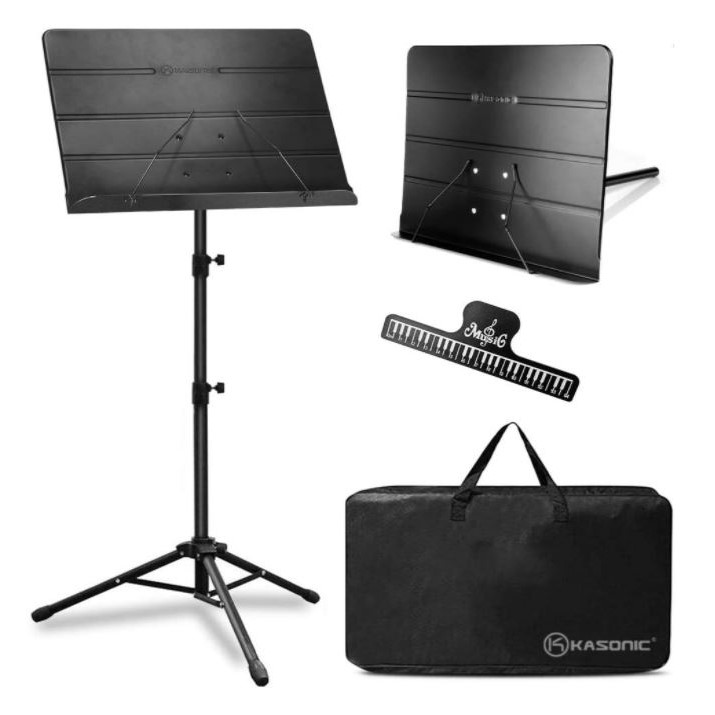 The portable music stand has many excellent characteristics. Collapsible design with height adjustment from 25 inches – 50 inches,180 degrees adjustable angle bookplate can be adjusted to suit your environment.
Portable yet sturdy for traveling, school or home. The removable bookplate and collapsible tripod base for superior portability and easy storage. This stand perfect for sitting or standing, and the vented tray, tall, wide, and deep enough to hold any kind of music sheet or books.
---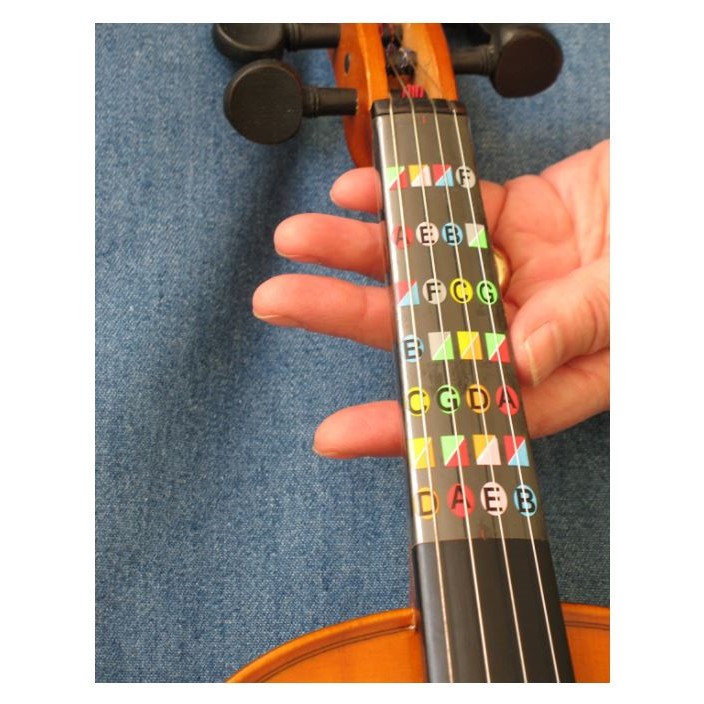 Learn how to play violin or fiddle using our first position finger guide that goes right on your fingerboard. No need to loosen or remove the strings; Easy on and easy off, much better than violin stickers or violin tape.
Unique color coding helps beginner learn to play violin songs and scales, it accurately accelerates finger memory and does not affect tonal quality or playability. By far the fastest and easiest way to learn how to play violin and fiddle
---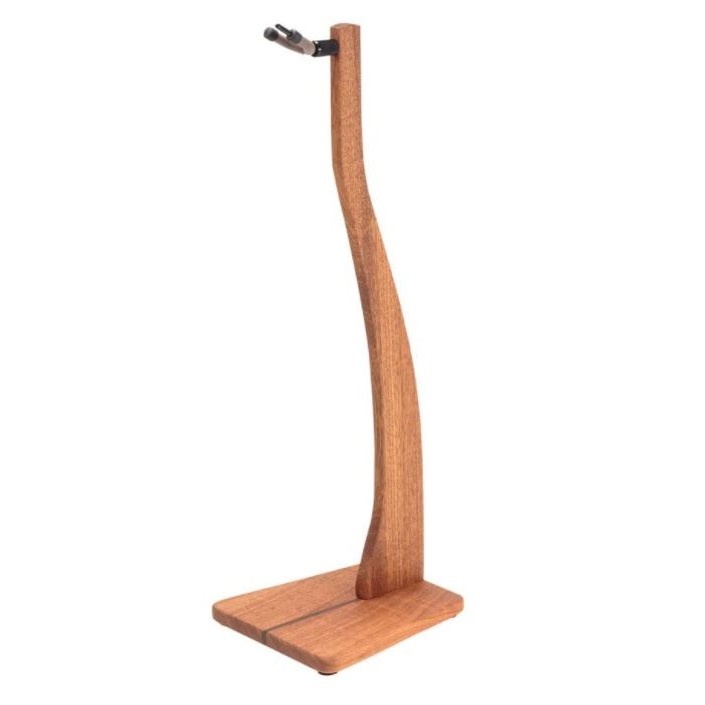 This is a stand for your friend to show off the instrument in any environment with a finely handcrafted violin stand. Handcrafted using premium solid wood – No particle board or laminate. Furniture-quality stands that last a lifetime.
Features the USA-made String Swing cradle, the finest available, safe for nitro finished instruments. Fast and Simple assembly. Requires only a Phillips head screwdriver. The hand rubbed oil finish hardens in the wood, not on the wood.
---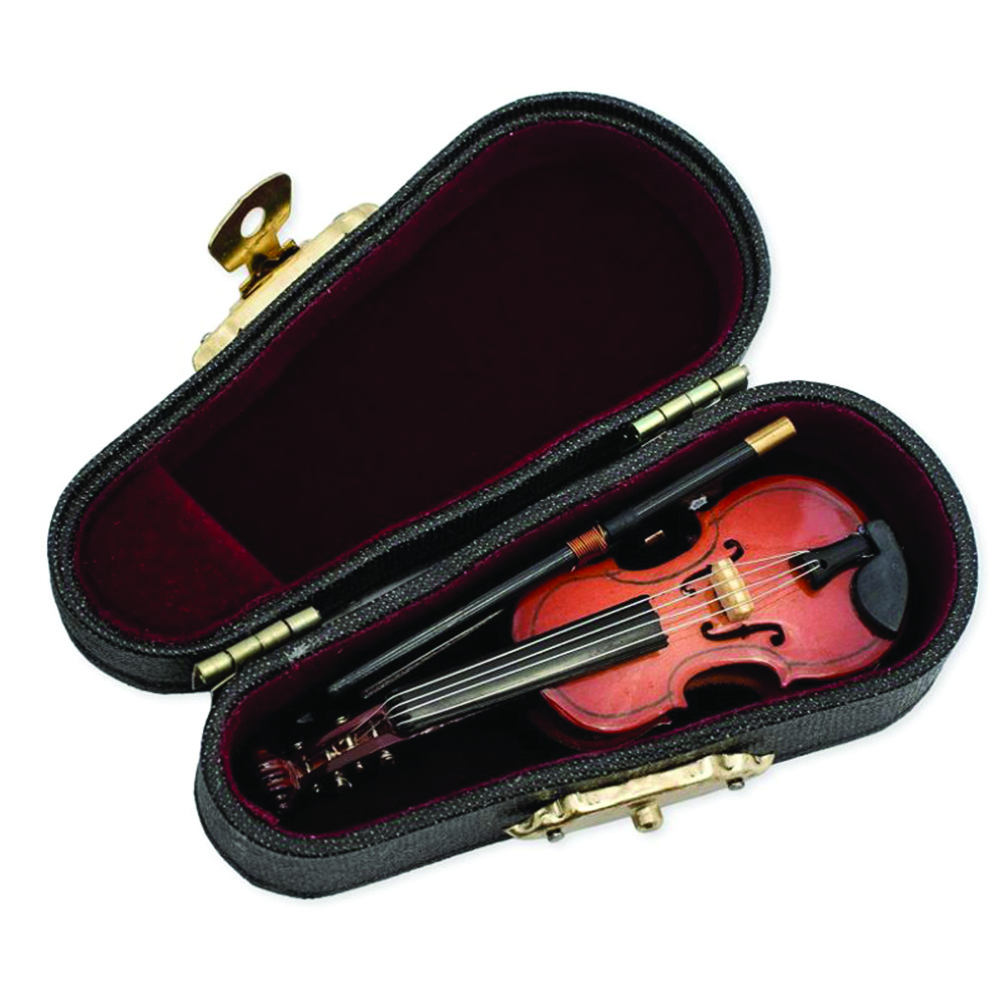 This finely crafted mini violin and case is a great way to add some musical personality to a desk or bookshelf. A great gift for a young musician after a recital or special performance. Also makes a fun gag gift for adults who need to deal with complainers.
The detailed and unique design make this miniature simply intriguing and eye-catching. Moreover, it has realistic colors just like the real violin, making it really wonderful for everyone. Get this item and make a pleasant surprise for them.
---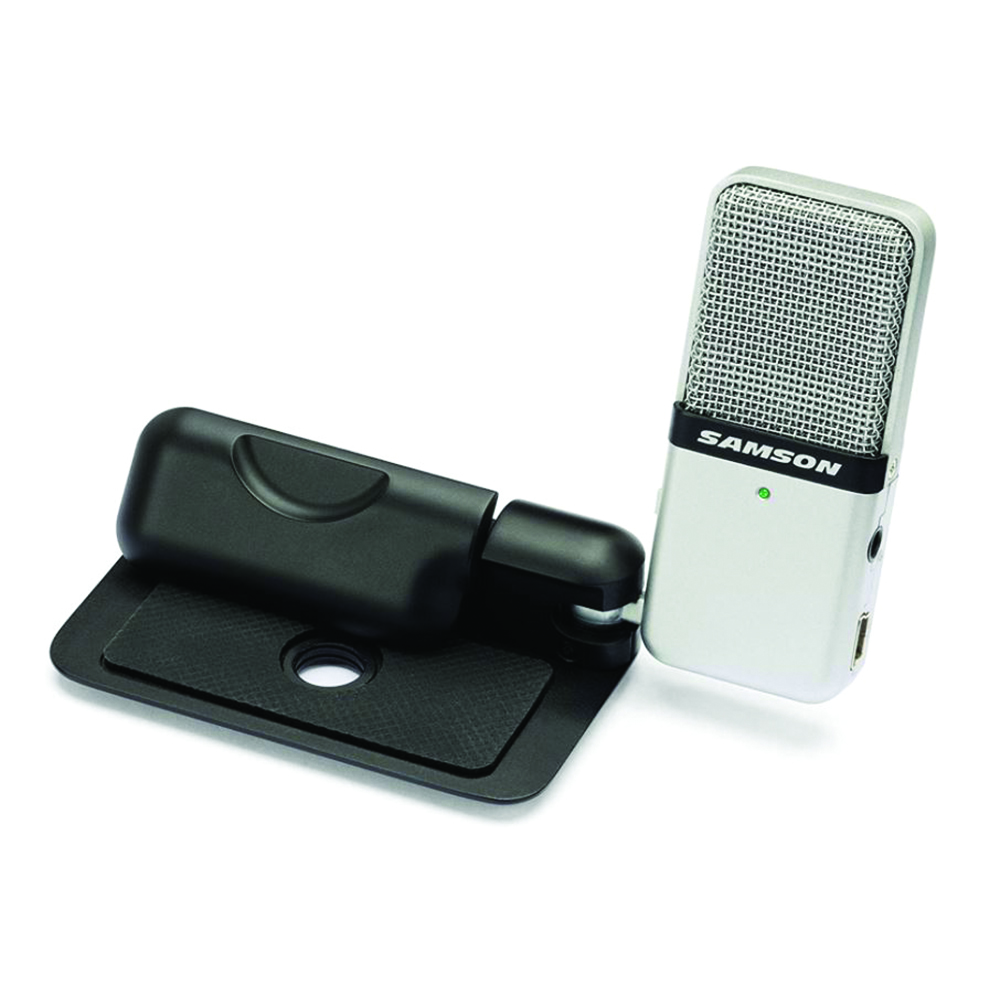 For the recording violinist, the Samson Go Mic USB Microphone is a tiny device with powerful capabilities. With a choice between two different polar patterns (cardioid and omni), any violin player can record in the mode that best suites them.
Compatible with Mac and PC, clip it onto a laptop, or stand it alone on a desk; it will pick up notes with clarity in either capacity. Its compact size allows for it to fit into small compartments, including those in most violin cases, moving with any player on the go.