Learning to play the piano is easier than ever before thanks to fantastic piano apps. Piano apps help you save the cost of expensive private lessons, plus they allow you to learn at your own pace on your own schedule.
Wish you'd never quit those piano lessons as a child? It's easier than you'd think to relearn or refresh, with the advent of mobile piano teachers like Flowkey and other piano learning apps. Learn how to keyboard in short, easy-to-digest lessons with Pianist HD and helpful tips from real musicians.
1. Yousician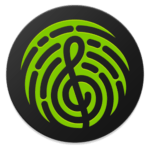 Yousician is a new popular app that is designed to help you learn and master a few instruments (guitar and piano are the most popular). The interface on the app is very easy to follow along with. Whether you're using a guitar or piano, you will see your instrument and a white ball that floats along a set of chords. When the ball drops on the chord, you're supposed to play. It's very easy to follow along with. The app is free and great option for beginner players as you can see in the video and follow along, the app is available in iTunes App Store and Google Play.
---
2. Flowkey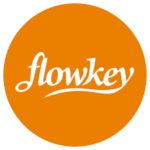 Flowkey has a user-friendly interface and a great list of popular songs to choose from. It is designed to get you through the setup process as easily and quickly as possible so you can begin taking online piano lessons immediately. Flowkey is a good online piano course, especially if you are interested in learning specific songs. It is easy to set up and navigate the user interface, which leaves more time for learning how to play your favorite song from the nicely fashioned list. Flowekey is a paid app, with 4 premium plans, starting from $9.99/month. The app is available in iTunes App Store and Google Play .
---
3. SimplyPiano by JoyTunes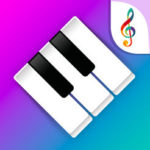 This app appeals to those of us with packed schedules. It features daily workouts and allows you to start with the basics and work your way up on your own time. Learn to play by following the guided sheet music to key association. The best thing about this app is its listening feature. The app listens as you play on your piano or keyboard and guides you on how to improve. It is rated one of Google Play's Best App of 2017 and winner of Parents' Choice Award. This is a paid app with quarterly, semiannually or annually subscription, it is available on the iTunes App Store and Google Play.
---
4. Piano – Play & Learn Free Songs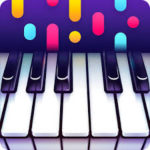 Play timeless piano classics and popular radio hits for free. No prior experience necessary. With new free songs added daily you can learn new tunes, perfect your favorites, share them with the world and even challenge your friends to see who is the better pianist. As name suggests, this is a free app available on the iTunes App Store and Google Play
---
5. Piano Lessons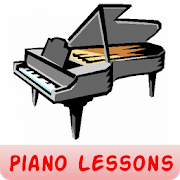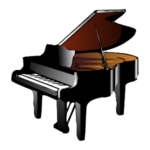 Learn how to play piano while you have fun, with their free music classes. Play your favorite songs and surprise your friends. Learn different chords and how to play famous songs. This app has lessons for all levels: piano for beginners, intermediate and advanced musicians. They also have different music styles available, such as rock, jazz, blues or reggae. Pick your favorite music style and start today. This app is free on Google Play
---
6. Magic Piano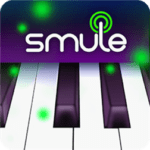 If you want to play piano, without the piano, this app is for you! While it takes place exclusively on your phone or tablet, it can still help you learn notes, rhythm, and timing in a fun way. The best thing about this app is the game feature. You can earn new songs by hitting achievements in game mode. Free on the iTunes App Store and Google Play
---
7. Pianist HD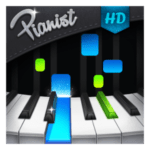 A simpler, free piano simulation app, Piano HD is great for users looking to play a few songs and learn the basic notes and keys. A fun feature on this piano app for iPads is the ability to "select a voice" that changes much like a keyboard to sound like a harp, guitar or other instrument. It's great for entertaining kids or or simply tapping out a few notes on the piano! It is Free on Google Play.
---
8. Piano Notes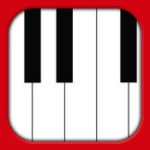 In a fun flashcard game format, this app can be purchased for $1.29 is designed to help piano students learn to associate notes with keys. With three different game modes, students can master the ability to identify the correct keys in both the bass and treble clefs in a variety of different keys. The screen displays a note on a scale, and students have to tap the correct key on the keyboard below. The game unlocks new sets of flashcards as you master certain levels. The app is available on iTunes App Store.
---
9. Piano Dust Buster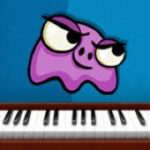 This amazing app works with any piano or keyboard. You can use touch mode to play on your device directly or get real-time guidance by allowing the app to listen to your piano, completely wirelessly. A unique feature of this app is the ability to play on your real piano or keyboard at home or on the in-app piano to play certain songs. Dust bunnies and a grandma figure pop up on the screen to show you the keys to play along with available songs. You can play anything from classics to the hits of today, some free and more with a subscription. Free on iTunes App Store.
---
10. Piano Maestro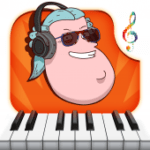 Ranked as one of the best piano teacher resources for iPad apps. One reason is that this app allows teachers to assign homework and create reports for students. Teachers can also download songs, method books, lesson plans, "journey" charts that track individual student progress. During an actual lesson, teachers can use the app on the music stand to track a student's playing on the piano or keyboard. Parents, students and teachers can each have an account and can upgrade to the monthly subscription for unlimited use of features. Free on iTunes App Store.
---
Ok, this is our summarized list of 10 best Piano apps for self-learning pianists, if you have any suggestions, let us know!
Also, stay tuned for our list of apps that help you master other instruments.